Touratech's Showroom Manager and sometimes blogger Eric Archambault is currently on a 2-week odyssey that will take him to the KTM Adventure Rally in Colorado and the Horizon's Unlimited Meeting in Northern California. We asked him to share his experiences with a daily (or semi-daily) account of his adventures.
Day One
I have been looking forward to this trip for the past few months. Two weeks on the road, two rallies, seven states, and enough miles to equal going from sea to shining sea. The Touratech-USA Sprinter van was loaded Monday night. My personal KTM 950 Adventure and Touratech-USA's KTM 1190 Adventure R were strapped in for the journey and I can assure you they make a great sight in the rearview mirror.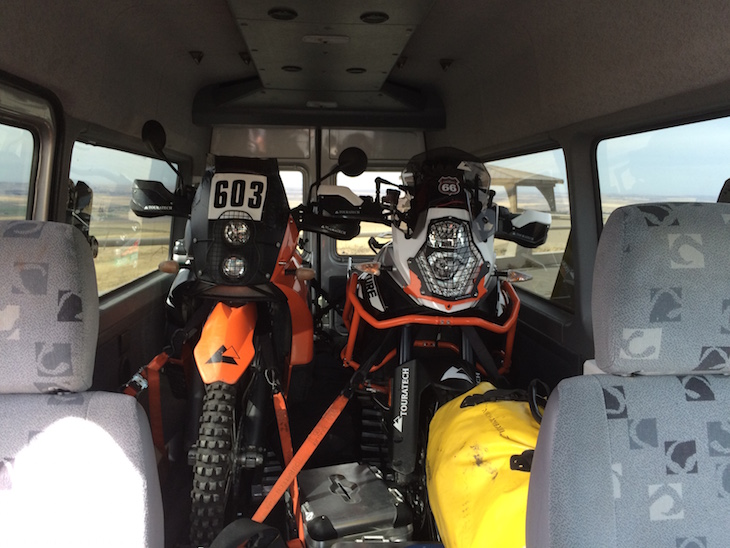 Shortly after 9am, on Tuesday morning, I cleared the Seattle traffic and was rapidly heading east on I90 towards my first stop, the KTM Adventure Rider Rally in Crested Butte, CO. Driving the Sprinter van loaded with motorcycles over Snoqualmie Pass into eastern Washington is a trip I have made dozens of times. Heading over the pass in the Sprinter is always a sign of good motorcycle times are coming. Be it, scouting for the Touratech Rally, the annual Stumpjumper Desert 100, out to Matawa for some desert riding, or to the Rocky Mountains for a KTM Rally.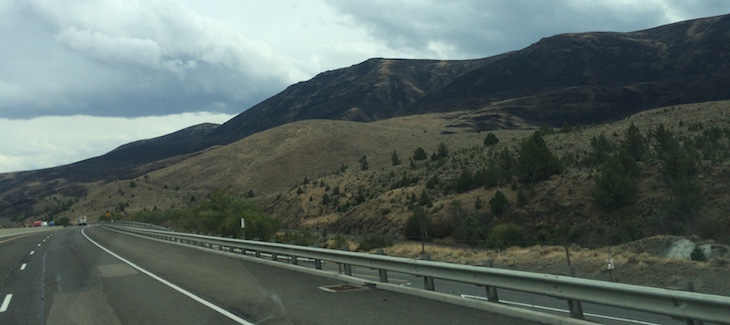 The miles roll past, the audio book "Command and Control" by Eric Schlosser provides the soundtrack. Nothing screams road trip like a nuclear arms, accidents, and deterrence history lesson. I am in my long haul driving mode. My old red and white Coleman cooler, the same one my parents used on my first road trip as a baby, rides between the front seats. Stocked with Redbull and water my range between stops is measured in hundreds of miles. Looking at the countryside going past I recognize towns I have stopped at on other trips, and remember the gas stations and hotels I stopped at. From the highway in Oregon evidence of the recent wildfires can be seen from the highway. The further into the center of the country I get the more trains I see. I am still impressed when I watch a mile long freight train working it's way down the tracks next to the highway.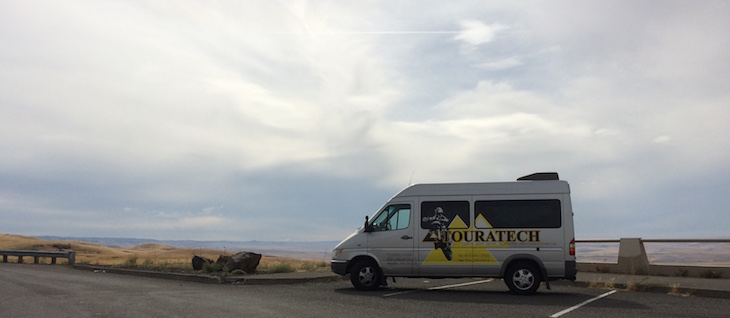 My Garmin Montana GPS read 1,258 miles and 19 hours to get to Crested Butte, CO when I left my house. With set-up starting on Thursday for venders, that gave me two and a half days to cover the distance. I wanted to cover at least 500 of those miles today so I could make it there in time. The weather decided to make that a bit harder for me. I passed through Boise, ID (the 500 mile mark) with the plan to drive another hour or so. I still had daylight, and wasn't feeling tired, so why waste time sitting in a hotel. As I closed in on Mountain Home, ID thunderstorms were starting to light up the sky further east. All of the hotels were booked up, it seems everyone else had the same idea to call it a night. A dark cloud-covered night sets in. Rain is falling hard at times, often to stop minutes later. The darkness is interrupted with brilliant lighting, a few of the bolts impressively hitting the ground. After covering another 85 miles, and stopping in a few more small towns, I ended up grabbing one of the last rooms outside of Twin Falls, ID. I am ready to be done driving for the day. It was late enough I didn't bother looking too hard for food. So here I sit writing this blog while munching on some really bad gas station pizza. Tomorrow, I have decided, I will have a proper dinner.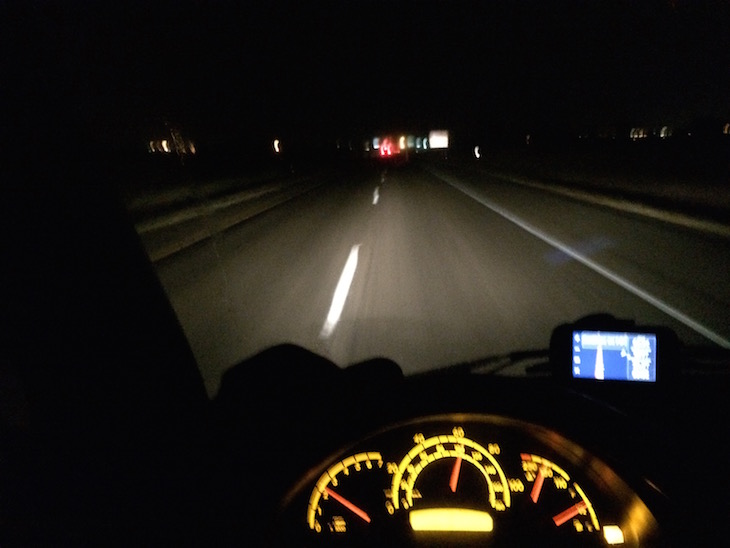 All said and done today I covered 647 miles, had two cups of coffee, two Red Bulls, and half a gallon of water. If you are heading to the KTM Adventure Riders Rally I'll see in in a few days.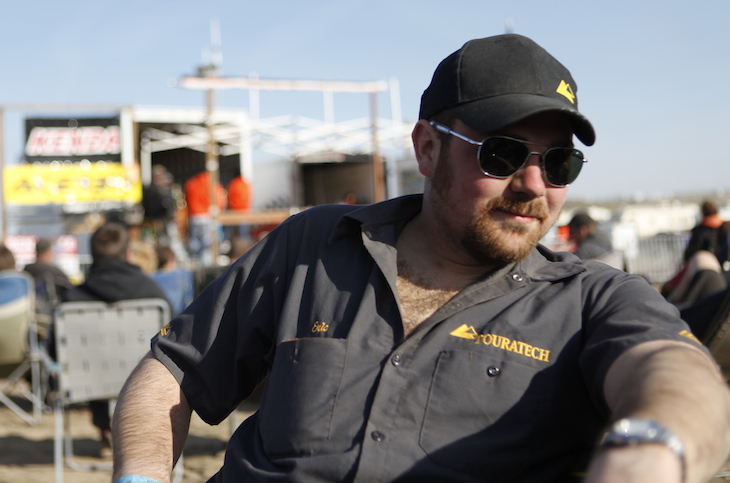 About the author: Eric is an incurable motorcycle nut. He's owned and wrenched on everything from vintage scooters and vintage motocross bikes to modern machines, and now spends much of his time riding and talking about adventure motorcycles. If you have called the Touratech store in Seattle or called the offices, chances are you've talked to Eric. Eric came in second place in the adventure class at the Stumpjumper Desert 100 Race in 2014, and recently finished the 2015 race in eighth place in the same class. He is a key part of the Touratech race team, and when he's not racing a local hare-scramble or vintage motocross race, or working on motorcycles in his garage, he can be found roaming the Cascade mountains on his KTM 950 Adventure looking for new routes for the annual Touratech Rally.
To read more of Archambault's Angle CLICK HERE.