Amazing Zega Panniers for only $1099! Touratech's Paul Guillien gives a quick overview of the Zega Mundo Panniers for the KLR 650 in this short video shot in a spectacular location!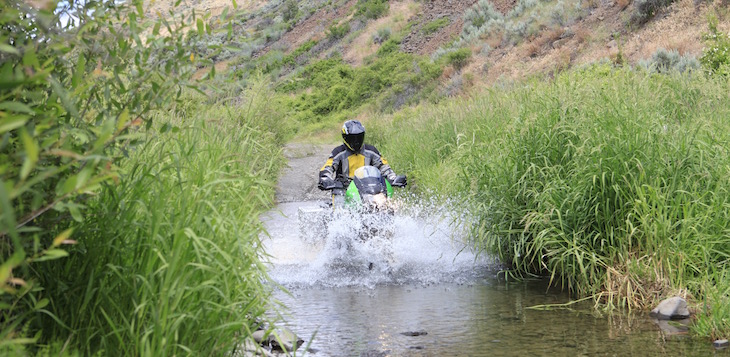 There are many luggage options on the market, but only a few have the quality and performance to bear the Touratech name. You can trust your adventure to Zega Mundo™.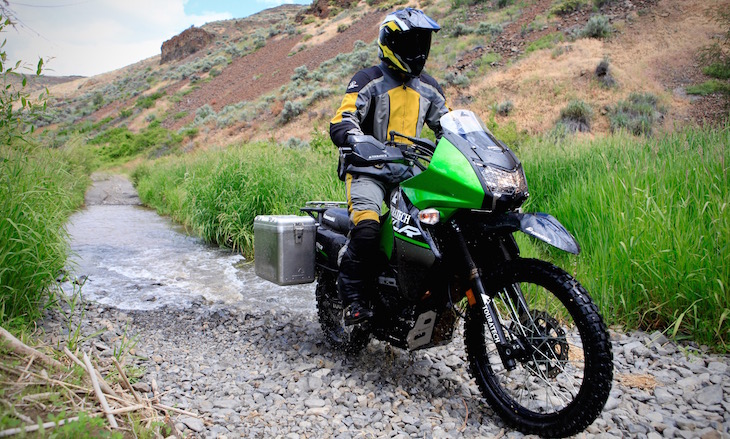 Technical Specs and Engineering Details:
Structure: The Touratech mounting system is the strongest in the industry. German-built 18mm diameter tube racks with 2mm thick sidewalls form a rectangular "hoop" on both sides of the bike to support the panniers. The innovative cross-braced rack system bolts directly to the motorcycle sub-frame transferring the pannier load directly to the bike's chassis. Mounting systems from other manufacturers might look good when the boxes are off the bike, but they compromise safety and reliability that can result in critical failures.
Zega Mundo™ pannier racks for the Kawasaki KLR 650 are available in black powder coated stainless steel only.
Easy Removal: Touratech Zega Mundo™ panniers attach to the steel mounting racks using heavy-duty composite and steel mounting brackets in four locations. This design offers a very secure fitting and can be quickly released to take the boxes off.
Waterproof: All Touratech panniers have a deep groove aluminum interface with silicone seal. This provides dust proof and waterproof storage even in driving rain or a river crossing.
Dual-function latch: This latch allows quick access by releasing one side while the other functions as a hinge. Release both latches for complete lid removal which makes for easy packing. The lid can also be used as a utility tray when camping or keeping track of parts during a field repair on your motorcycle.
Security: A hidden spring loaded safety tab ensures that the lid stays closed and its discrete location enhances security. Add a set of optional Integral Locks to each pannier for even more security. Click HERE to watch a video of the lock installation process.
Dimensions: The overall width of the Kawasaki KLR 650 31/38 liter system is 38 inches. The high ground clearance of the boxes allow you to negotiate sections of deep sand or ruts. On the road, it provides clearance for cornering at speed.