This is the latest post in a series that followed Matt and Brayde Willson's motorcycle journey from Seattle to Tierra del Fuego over 120 days from November 2014 – February 2015.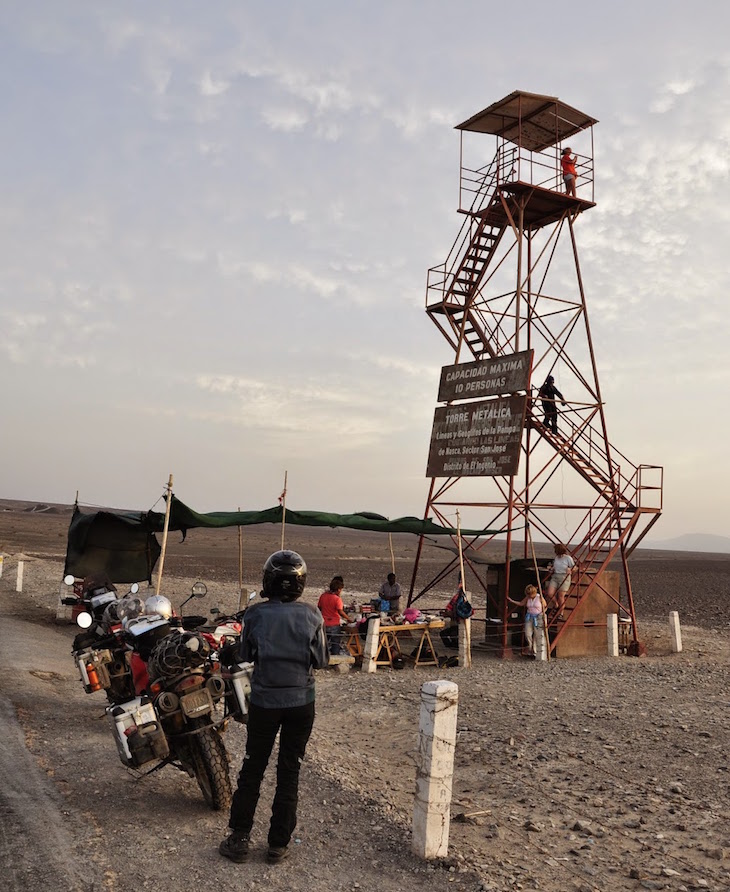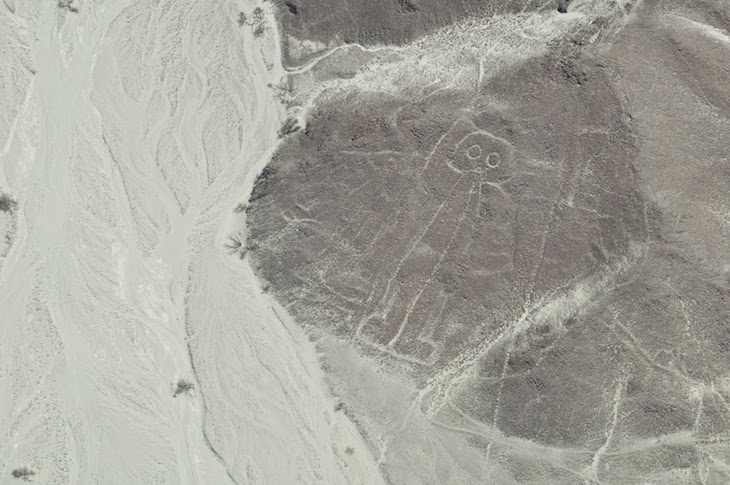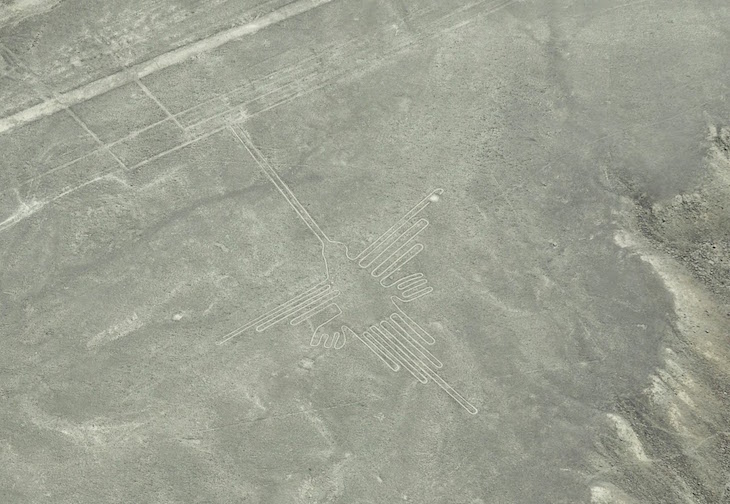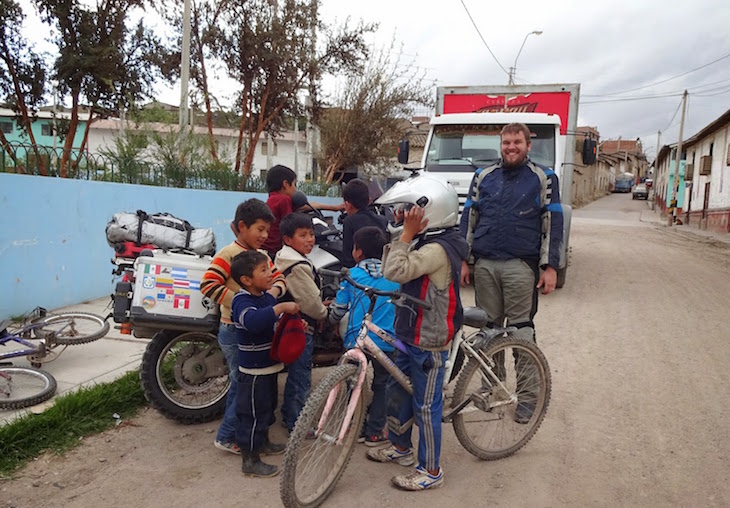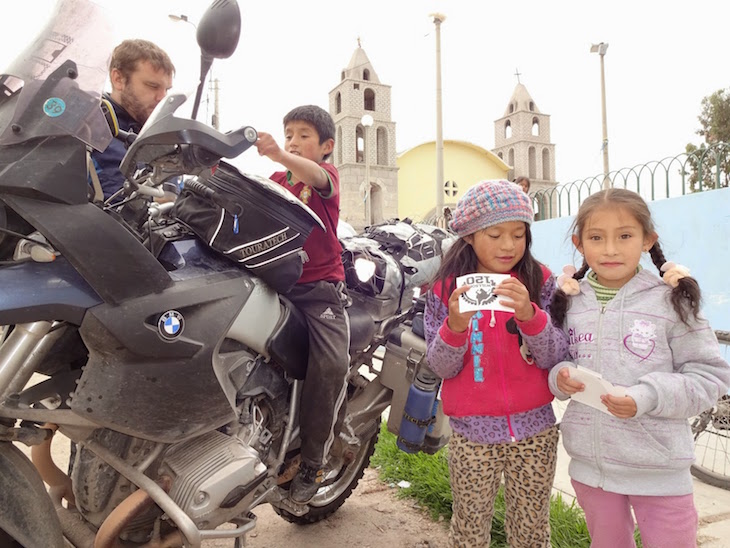 I think kids always ask the best questions when we travel: "What do you eat?" "Do you have any pets?" "What do your pets eat?" "Do you have any children?" "Why not?" Why are you so tall?"  Things like that.  It's a refreshing change from the usual "How much did your motorcycle cost?"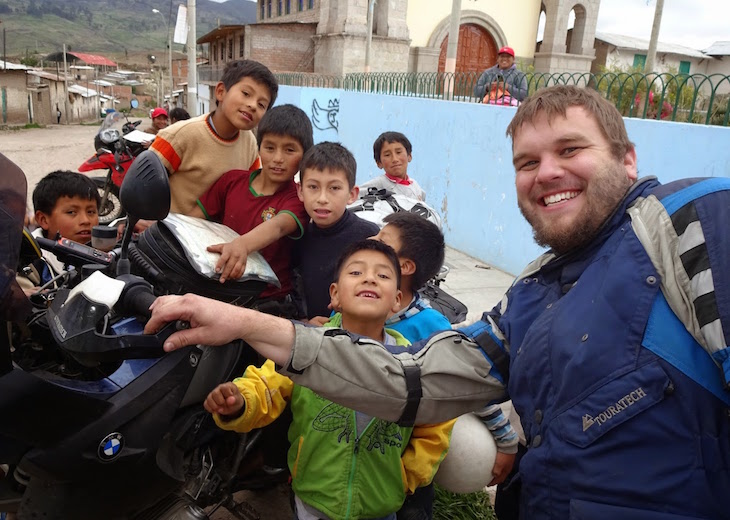 After answering every question from every kid,  letting them sit on our bikes, and push every button, we passed out stickers, cookies, and anything else we had to give and hit the road.
From Puquio, the road continued to climb.  At about 14,000 feet, we had to stop and put on every layer we had because it got so cold.  Shortly after, at about 14,500 feet, it started snowing pretty hard and the sun was going down.  Looking at the map, we still had about 500 more feet to climb before the road leveled off above 15,000 feet for another 60 miles or so.  When the snow kept increasing in intensity, we made the call to turn around and head back the half hour to Puquio.  If we had kept going, it would have meant riding for at least 2 more hours in the dark in a snow storm.
We found an empty hostel on the edge of town and got a room on the 3rd floor.  Carrying our luggage up the 3 flights of stairs at over 14,000 feet almost did us in with the elevation definitely taking its toll.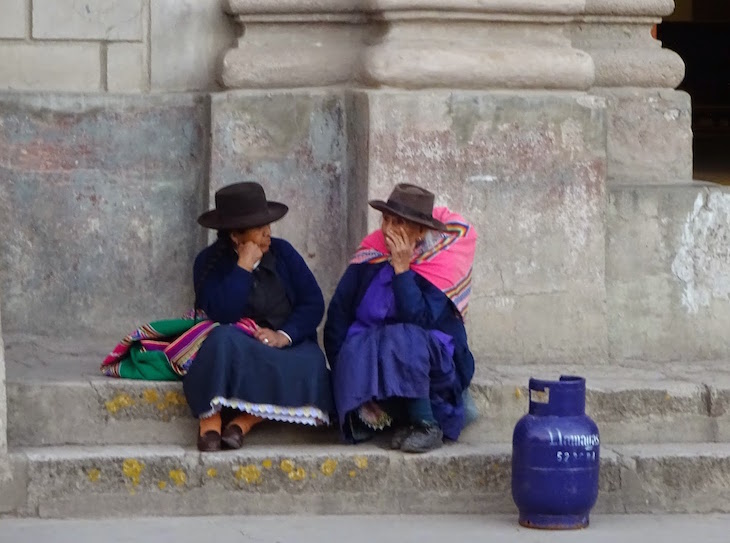 You could tell this mountain town saw no tourists.  All the buses must just blow by on their way to Cusco every day. As we explored the old town square, everyone would stop and stare at us like we were aliens.  This was the first time we had experienced this since being in China many years ago.  While everyone was interested in us, it was a friendly curiosity, and people were very nice and happy to answer all our questions.
In the morning, we will try the climb over the pass again and hope to make it to Cusco to explore and figure out our plan for Machu Picchu.
To read more Willson 120 Click Here!
About the authors: Matt Willson is the product line manager at Touratech-USA. He's been with the company for 5 years and has been riding motorcycles longer then he can remember. Matt's wife, Brayde spent her life around motorcycles and the two have been riding together as long as they've been together. Brayde rides a 2007 BMW F650GS and Matt rides a 2006 BMW R1200GS