Dance of A Big Bike Girl
By Sandy Borden
There's something about a girl who rides a big motorcycle. She feels a sense of comfort when swinging a leg over, knowing she will be taken care of in the journey though not always knowing the destination. She enjoys the power of the ride though respects it enough to not be too careless. There's an ease as she rolls back the throttle and leans into the turns. My bike is a 2014 BMW 800GS Adventure. It's huge. It's powerful. It makes me feel like a badass. We move as one in perfect synchronicity, swaying from side to side in a dance all our own. My name is Sandy Borden, and welcome to my perfect ballet.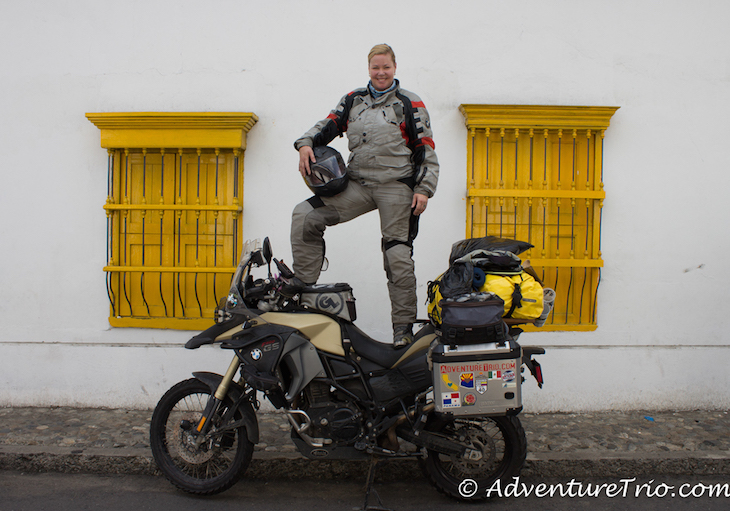 I've always been a big bike girl. I learned to ride on a 2000 BMW 1150 GS at the age of 36. A late start, I know, but my time as a pillion had come to an end. My first bike was a 2003 BMW F650GS and remains a part of the family. When it came to choosing my next ride, I knew I wanted something a little more powerful and willing to carry a load. You see, I travel with my 13 year old son, Jack, and husband of 21 years, Terry. We've been a motorcycle travel family for over 7 years and as little man grows, so does our load.
Anything I ride must be in it for the long haul, on and off road. But, that's not the only criteria. It must move me from the inside out.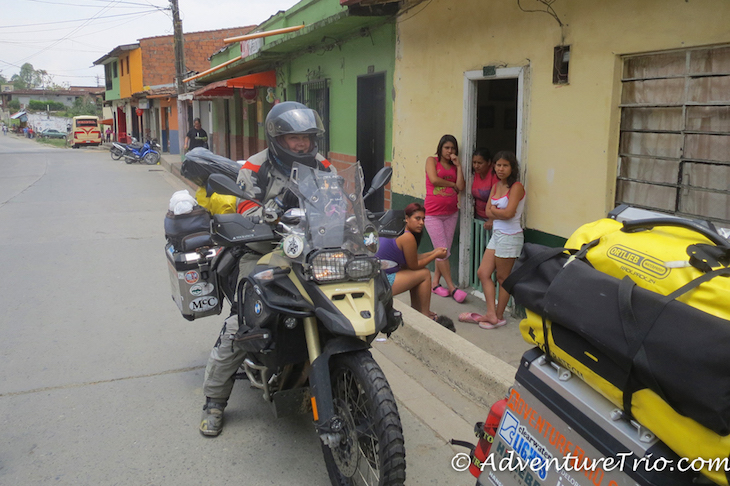 Choosing a bike is very personal. Though many might try and sway you with suggestions or advice, they won't keep you from what you crave. I knew my next bike the first time I saw it in print. Something clicked. I knew it could take me from tarmac to talc without hesitation, creating a new dance for our journeys. Some scoffed at the idea of a female riding such a large machine, but I didn't mind. Why would I? It's not their first choice, and that's okay. We all look for the one that moves us, and this little number was it.
Our first off-road experience left me absolutely giddy as the 800 GSA tackled the dirt and gravel as if it were blacktop. My new ride was unwavering to whatever the challenge. I was really going to like this new 21" front wheel. The extra fuel capacity meant I could enjoy the ride longer without the constant search and fret for fuel. To look down and see this powerful machine carry me over the road made me regret ever having to put the kickstand down. It was time to give her a final makeover. With the last accessory attached and a final thumbs up, it was time to go the distance. This is when we were going to dance.
Oh, and dance we did. We journeyed many miles across highways and through cities, finding ourselves under the security of a redwood forest, touching the sands of the ocean in search of the perfect sunset. Music sang in my helmet as I danced with my new partner. We found our rhythm as I knew we would. It was time to get her fully geared up.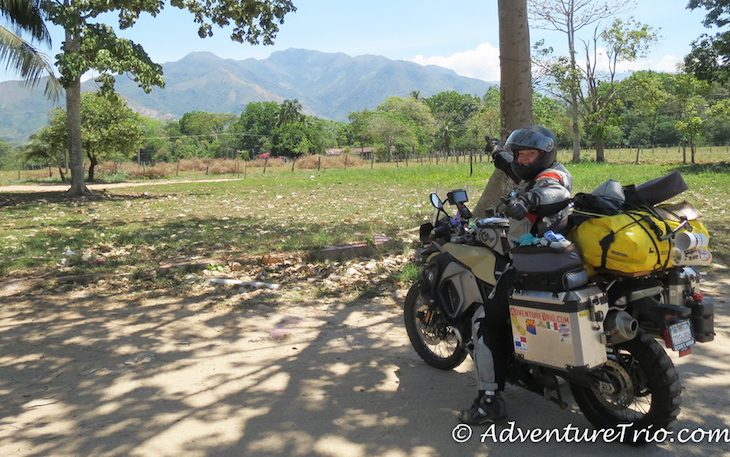 She held the tools needed for our family travels with enough power to land us safely at our destination. I could prepare and cook whatever meal my boys craved on this beautiful machine, never once hearing her complain about her role as the family gathering spot. It really doesn't matter the surroundings as everyone always ends up in the kitchen, right? This bike had many roles to fill and she did each one with the perfect blend of style and good looks. A few layers of earthy goodness were splashed on to remind us that sometimes the best paths are those less taken.
It wasn't until I crossed international lines that I realized just how influential a girl on a bike could be. It wasn't until I received a standing ovation from a group of Mayan girls in Guatemala that I grasped the notion that a girl on a bike bigger than a 125cc may be a bit of an anomaly. It wasn't until I was gassing up in El Salvador and a mother insisted her two daughters have their picture taken with me that the whole idea of being a female "role model" for girls in other countries came to be. It made me take in my surroundings that much more, noticing that there were no strong female role models for the young girls to follow. As a girl on a big bike, you get to be that role model and watch the smiles on these young, aspiring faces as you roll by, arms waving in great hopefulness. That is an image that will remain with me forever.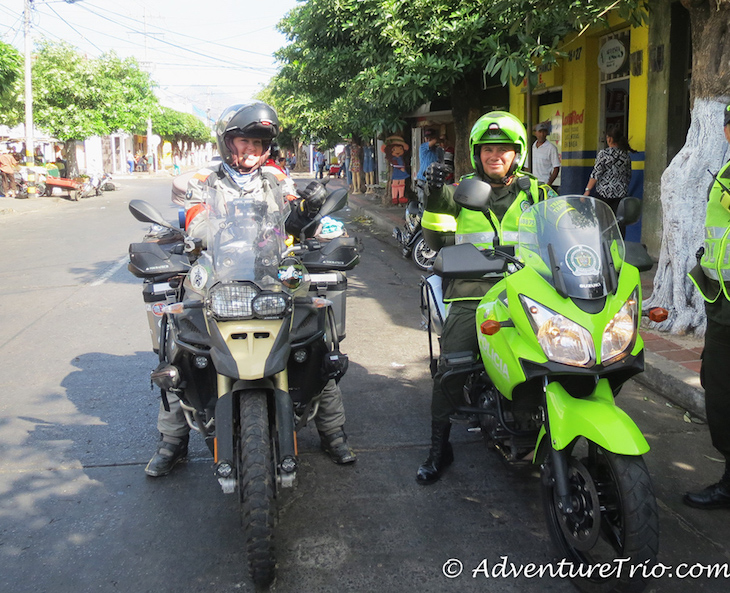 As a big bike girl, I am a bit of a different breed. I tend to play with the boys though can easily land with the girls at the end of the day, wine glass in hand. I like it like that. Big bike girls like it like that. How fortunate am I to be part of such a special group of riders? Very. To find your tribe is something quite special. To find your dance, well, that's something greater altogether. And with that, I feel blessed. Cheers.