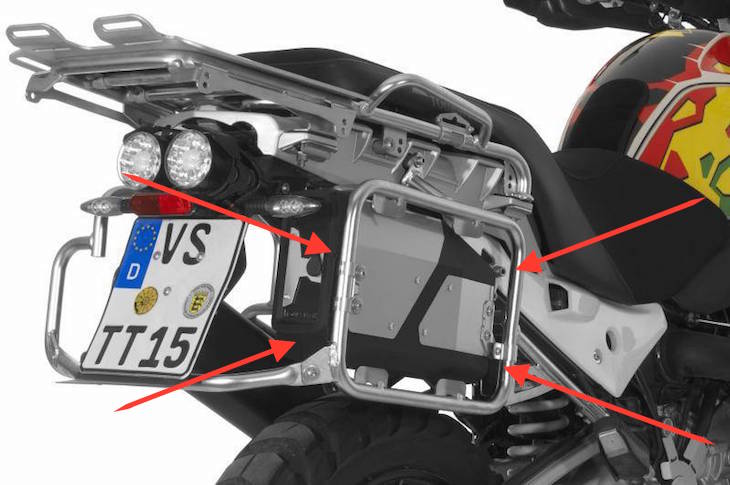 The Touratech Tool-Box is the ideal solution for the safe storage of small items on your BMW R1200GS and GS Adventure. This optimal utilization of space allows tools, first-aid kit, repair items and many other useful items to remain on the motorcycle permanently and without interfering. They are always readily accessible, even when the cases are mounted. The approximately 4.2 liter storage space is protected against road grime and has a large opening to make loading and unloading easy, even when the cases are mounted. The lid can be removed completely for even easier loading, a safety mechanism prevents loss of the lid entirely.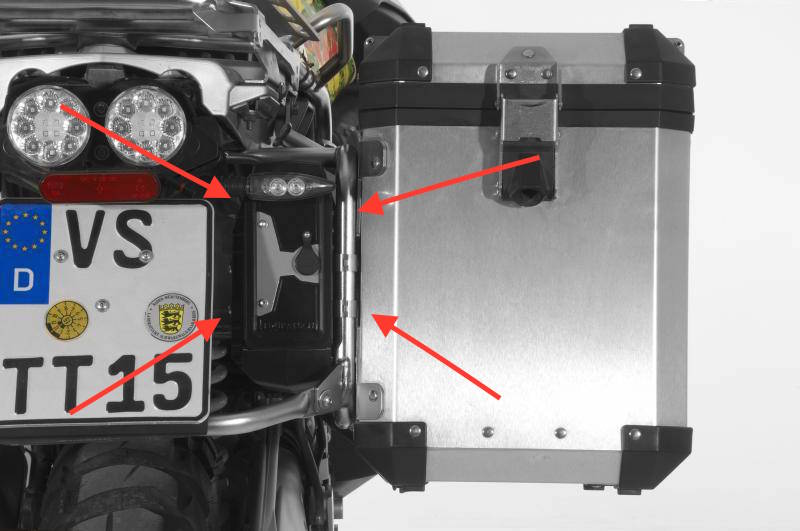 The toolbox was developed specifically for the original BMW pannier racks and matches the GS in both materials and design. The perfect combination of stainless steel and plastic provides optimal stability and a look that is difficult to beat. Even if the cases are not mounted, it is an absolute eye-catcher!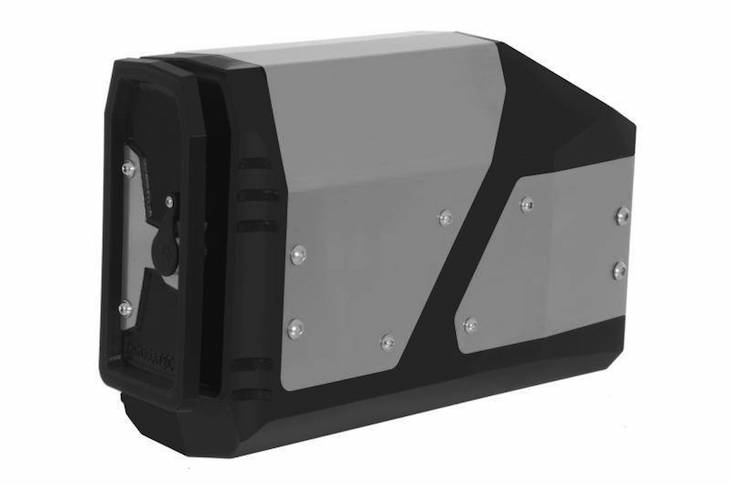 NOTE: The stock rear splash guard must be removed to mount the toolbox.
Locking secure storage
Dimensions: 13″ x 7.5″ x 3.5″
Fits OEM Pannier Racks
Fits both Oil and Water-cooled BMW R1200GS & Adventure. All years!