Today Touratech-USA proudly announces that Konflict Motorsports & Suspension is the first Official Touratech Suspension Service Center in the USA. Founded in 2009, by owner Alex Martens, the Konflict crew are master suspension technicians with both European and Japanese adventure and off-road motorcycles.
"When you're talking about ADV motorcycle suspension experts, Konflict is often mentioned because of their focus on big bikes. We have worked with Konflict for several years and they have been a great partner with Touratech Suspension" – Paul Guillien, CEO, Touratech-USA

Last week, suspension experts from the Touratech Suspension headquarters in Niedereschach, Germany and Tractive Suspension in Holland, were in Seattle to provide intensive service training. The Konflict Motorsports team joined the suspension service staff at Touratech-USA, for the program. After the training we caught up with Martens and asked him a few questions that ADV riders might consider when servicing or upgrading their suspension.
What's the biggest challenge in making sure your customers get the set-up they need?
Ensuring our customers get the setup that best suits them, involves taking all of their specifications (riding abilities, weight, luggage, etc.) and then calculating it all out to see which service/product is the best fit.
In the ADV suspension market, we encounter much more varied terrain (pavement, sand, hardback, rocks, ice, snow, etc.), and carry different amounts of weight (luggage/passengers/commuting) The spectrum a typical adventure rider encounters is much more broad than an off-road bike, or strictly pavement bike.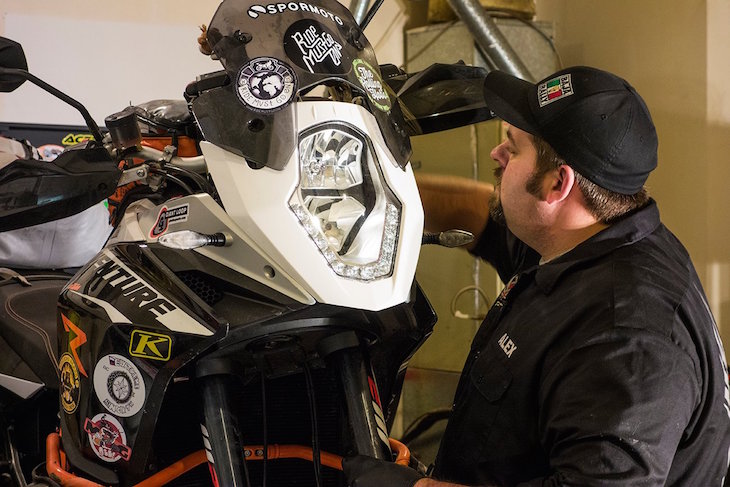 How is Konflict different from other suspension shops?
Konflict is a family-run suspension shop specializing in the ADV market, located in Redmond Washington. I do all of our suspension work personally, to ensure uniform procedure, and consistent, elite quality work across the board.
I've been riding motorcycles for 27 years, and competed in just about every aspect of racing, from District 37 desert races and hare-scrambles, to 24 hour events. More recently I have been racing a KTM 950 SE against smaller dirt-bikes on a race team I co-founded called the Heavyweights.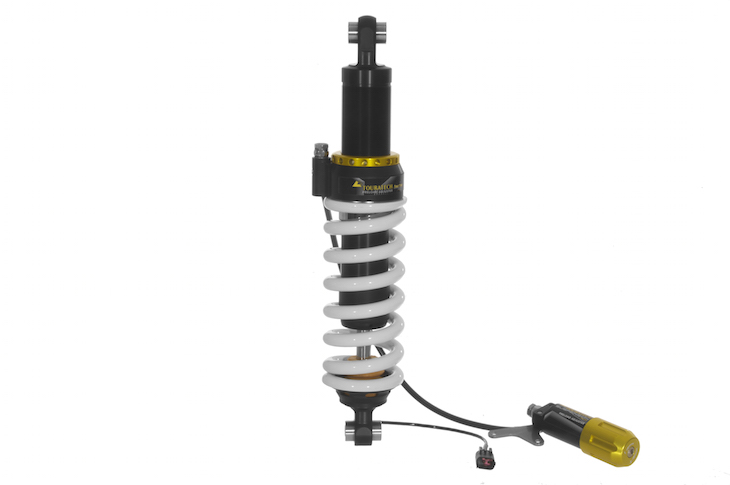 What differentiates Touratech suspension from others?
The main differences between Touratech Suspension and other competing brands really comes down to a few key items: The Touratech line features a threaded seal head (safe and reliable), larger shock shaft (more oil flow), proven piston design (similar to WP), and the build quality and components utilized are top shelf.
What's your favorite place to ride?
My favorite place to ride is the Piute Mountains located north of Los Angeles, anywhere in Baja, as well riding outside of Sergeants in Colorado. Riding the Eastern Slope of the Cascade Mountains would be where I am typically found during the Spring, Summer, and Fall months.