Don't waste a perfect ride with a bad seat.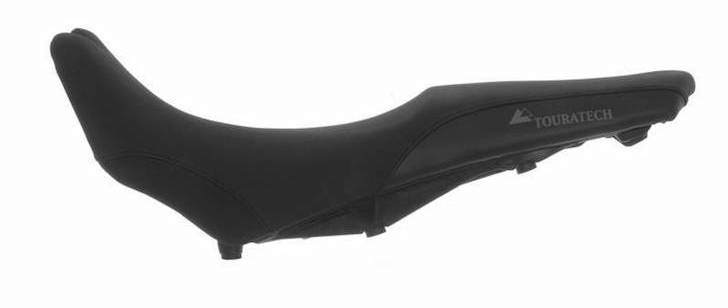 Comfort is massively important when you're on an Adventure Touring Motorcycle. Your seat is the largest connection between you and your bike, and can make or break a trip. The wait is over and F800GS Adventure riders can finally upgrade to the Touratech Comfort or Touratech DriRide seats to make those long days in the saddle even more enjoyable.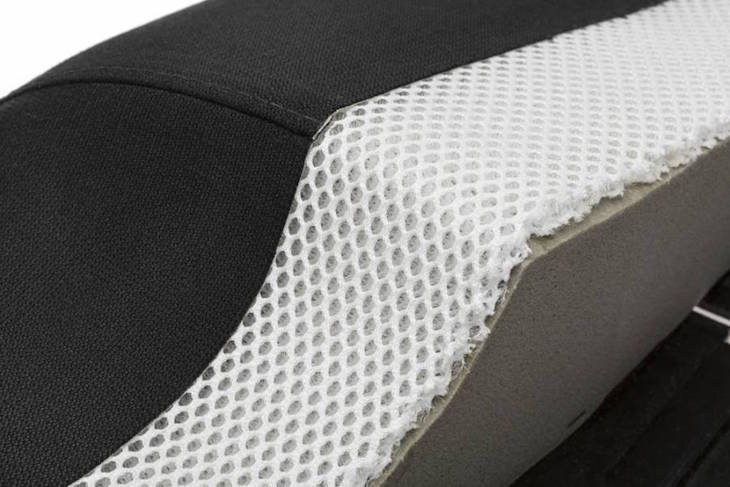 Your riding gear is designed to allow moisture to escape your body but it can't do its job in the most important area unless you have a seat that breathes. Touratech's DriRide™ breathable seat technology for the BMW F800GSA addresses that problem. Moisture is wicked away creating a dry and much more comfortable ride.
Touratech Comfort Seats are purpose built for adventure touring and packed with features that are designed and tested by travelers and adventure riders in real-life conditions. They're specially contoured for adventure travel with seams positioned strategically with comfort in mind.
The DriRide seat comes in two sizes and the Comfort seat has three sizes to choose from, depending on height and both of these seats will give you a great riding experience. With the amount of time you'll be spending in the saddle of your F800GS Adventure, a comfortable seat is a great investment that will pay for itself every time you hop on your bike and hit the road so upgrade today with Touratech!