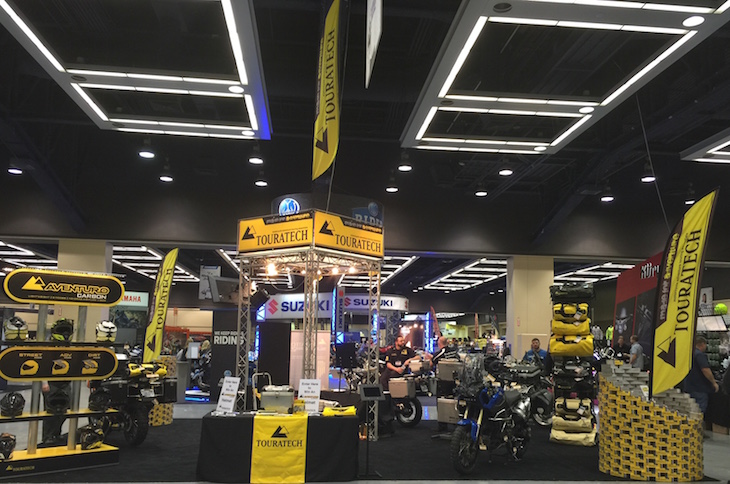 Last weekend was a busy one for the Touratech-USA staff! We had a booth at the Seattle International Motorcycle Show and our shop was open for our annual IMS Weekend Bash!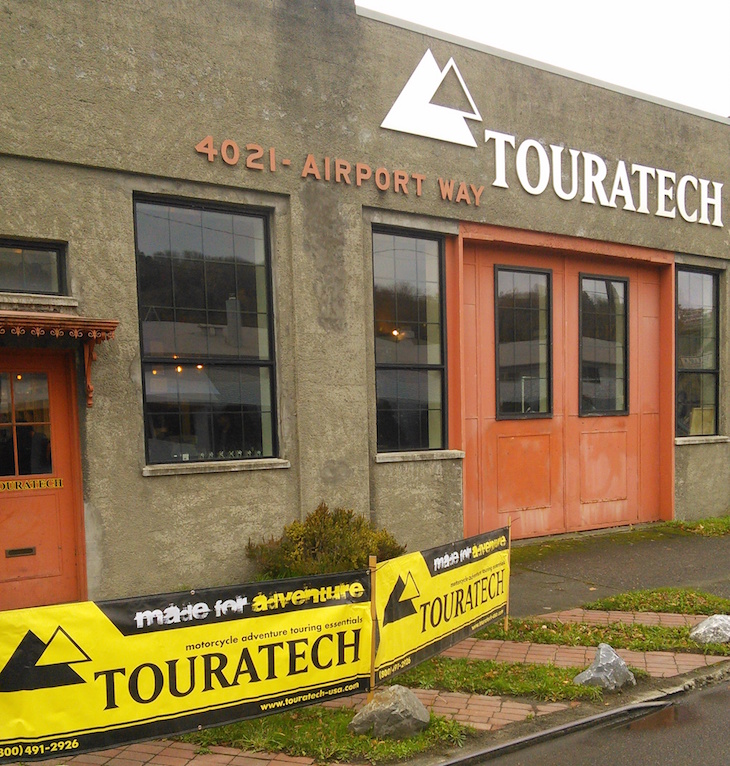 When Touratech has a booth at a trade show it's quite a production. We bring motorcycles decked out with our accessories and displays for our hottest (and newest products). There is a lot of packing, unpacking and re-packing. Touratech has a high standard and we always strive to exceed that.This was the first time people in our hometown had the opportunity to see the new Aventuro Helmets in-person and the reception was terrific. People also had the opportunity to enter to win one of the new helmets!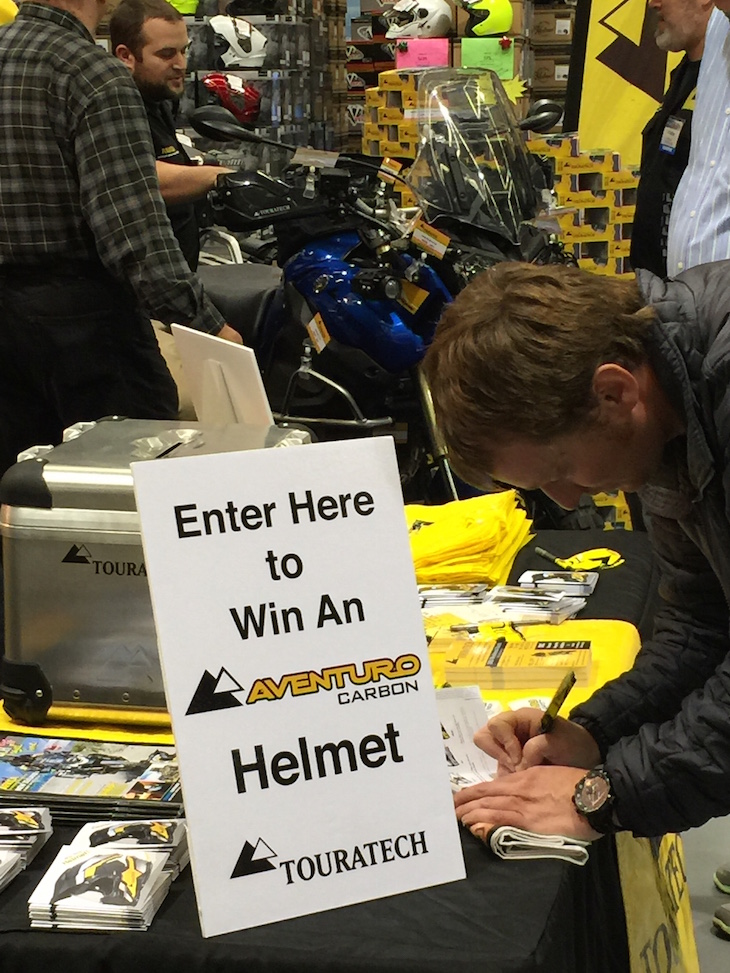 The Seattle show was crazy on Saturday as thousands of riders from throughout the Pacific Northwest packed the Convention Center to see the new offerings from most of the major manufacturers. They also got to check out the 1995 VMC Motocross Sidecar that Touratech's Aaron Jennings had on display!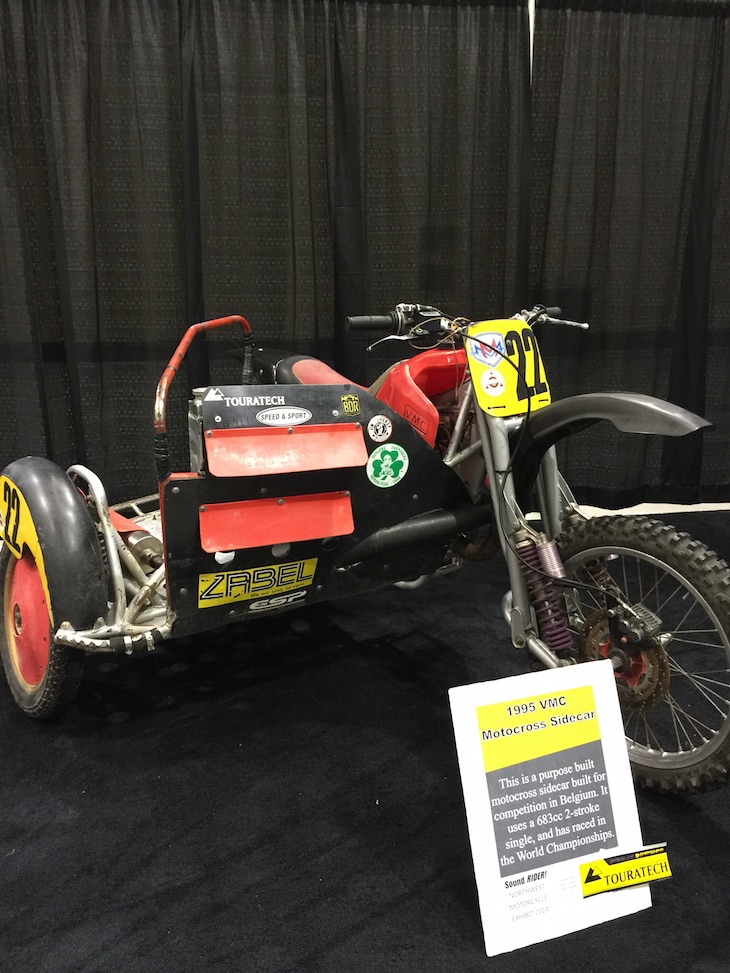 Back at Touratech-USA headquarters we had quite a crowd too! Wiseguy Italian Street Food provided free lunch until all of their food was gone, but people kept coming in and we had a great time talking bikes and showing off the shop.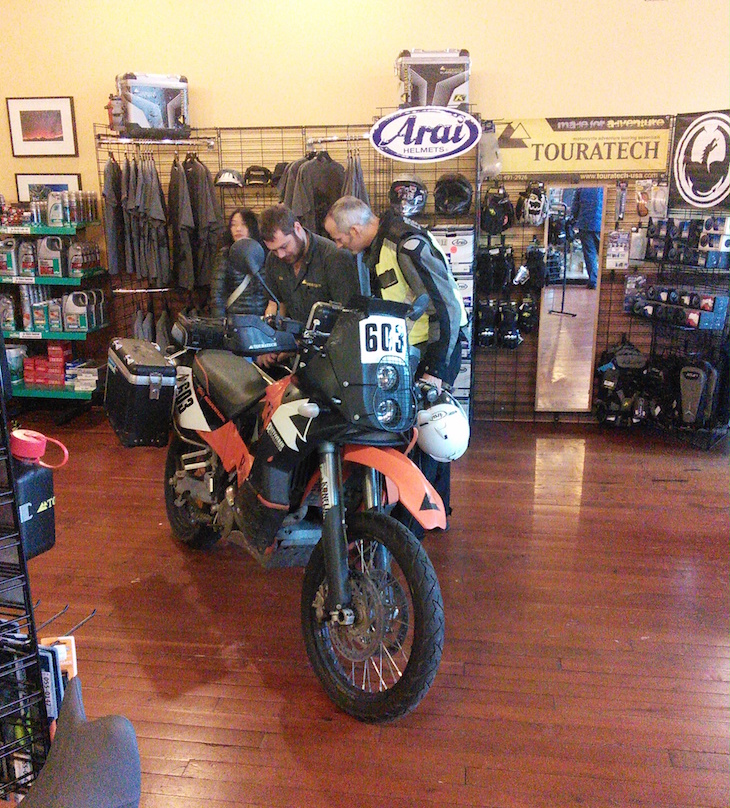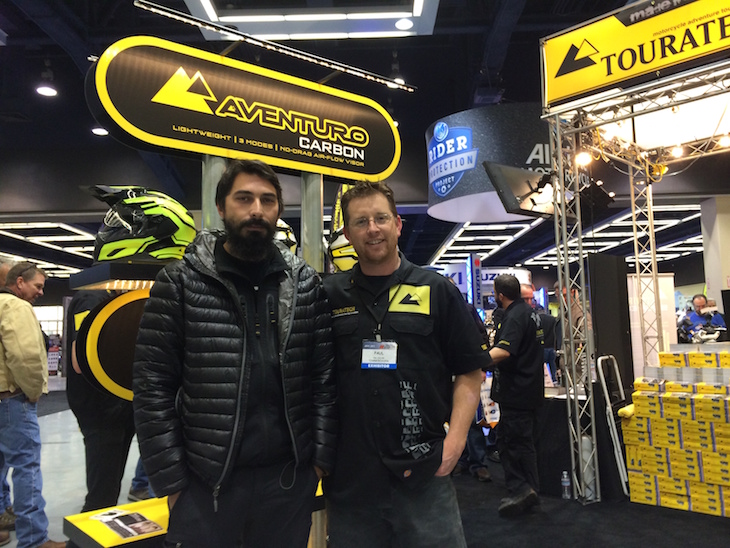 World renowned glass artist, Dale Chihuly was among the visitors to the Touratech booth on Sunday and filmmaker Tolga Basol got a chance to talk about some upcoming projects with Touratech's Paul Guillien while at the IMS on Saturday!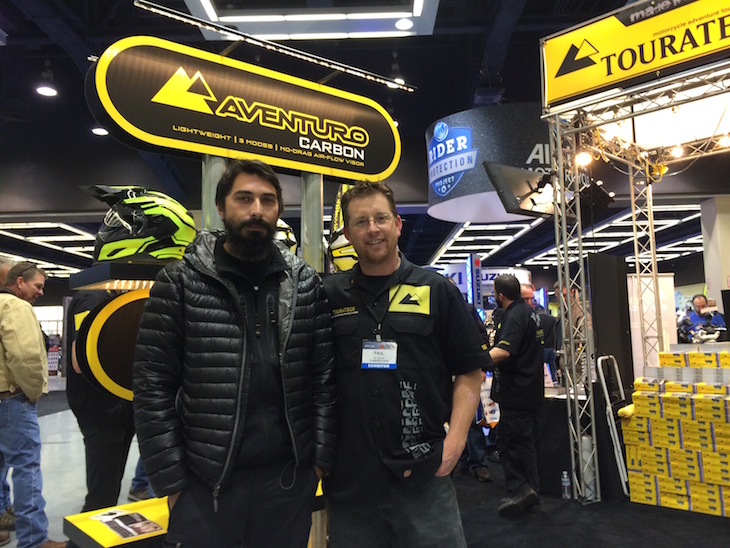 We hope we got to say hello over the past few days and if not, come and ride with us at our Touratech Rally on June 25-28, 2015 in Plain, WA! You can register today at www.touratechrally.com