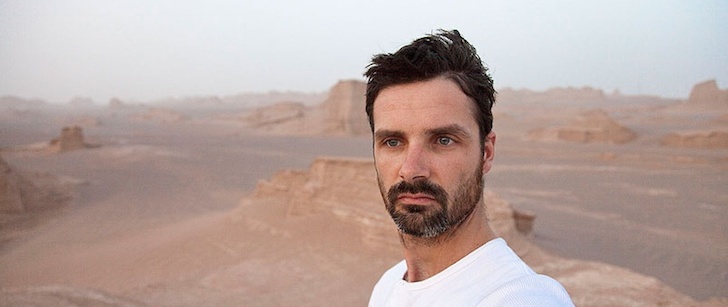 When Daniel Rintz worked in an office as a graphic designer, he knew there had to more to life then staring at a computer screen all day. He wanted to see the world, travel, find adventure. He wanted to do it from the back of a motorcycle so he could experience the sights, smells and sounds of our planet as they truly exist.
In 2008 Rintz climbed on his bike, affectionately named Marianne, and began the journey from his home in Germany. Over the next three years he had a truly amazing adventure. Sometimes it was hilarious, sometimes terrifying, but always, it was interesting. He made money to eat and pay for gas as he travelled and in the meantime he filmed everything that happened to him and around him.
Last week he was in Seattle en route to South America on his motorcycle, and he presented the film of his journey titled, 'Somewhere Else Tomorrow.' I was lucky enough to see the presentation and had a chance to sit down with Rintz and ask him a few questions.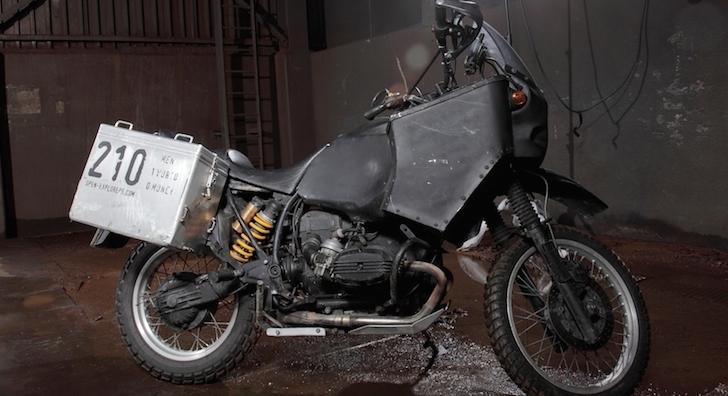 Pictured above: Marianne
Touratech: Where you a film maker or a motorcycle rider first?
Daniel Rintz: Well, I'm 36. I began riding at age 7 and I've been shooting video for 14 years, so I definitely was a rider before a filmmaker.
TT: How long have you been a 'world traveller?'
DR: I'd done a few long trips when I was younger, but my first really long-term trip was the one the film is about, and that began in 2008.
TT: When you began filming 'Somewhere Else Tomorrow' did you have a concept in mind or did that happen organically?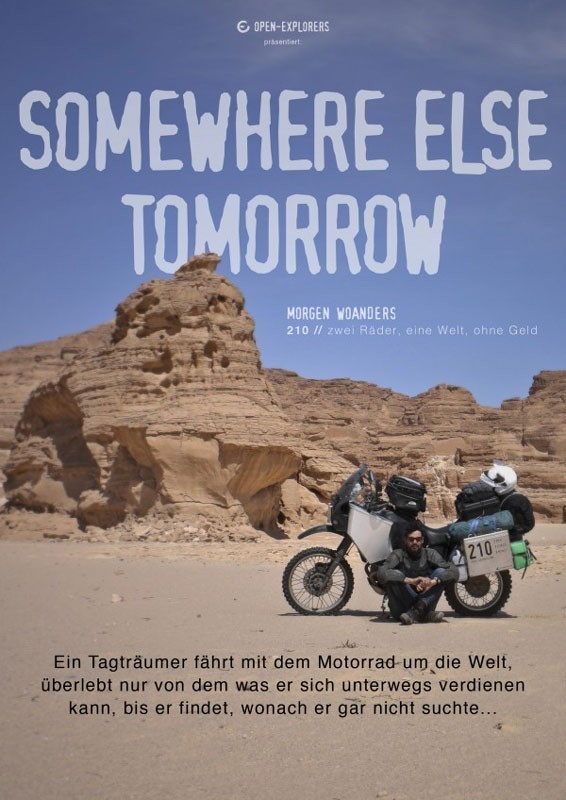 DR: I knew I wanted to make a film, but honestly I never even looked at the footage I'd shot until the trip was over. After that, I came to the realization that the common thread through all of the footage I'd shot was me. I wasn't planning initially to be the main focus of the film, but it just seemed natural with the way everything went.
TT: Which place you've traveled to surprised you the most?
DR: Pakistan. I was nervous going there, I'd heard bad things. Then, when I got there, everything went wrong. I ended up having to stay there for 6 weeks and over that time I was given the chance to have my mind changed. I gained a new perspective. The people were wonderful. They know how the rest of the world perceives them and want that to change.
Another place that had a great effect on me was Laos. When I arrived there I needed time for rest and recovery and I found that there. I was there six months and never heard a person raise their voice to another. Laos will always be a very important place for me.
TT: You've seen countless things that most people in the Western World will never see in person. Can you think of one image that you'll never forget?
DR: A family sitting on wooden benches in their roofless home in a slum in Islamabad. They were Christians and were dirt poor. They were also very generous and they invited me into their home. It was very powerful. They were so desperate to somehow change their situation that the father offered his daughter to me to marry so I could help her find a better life. That family changed me forever.
TT: If you could ride for a weekend anywhere on the planet, where would you go?
DR: Khardung La. It is the highest motorable road in the world. It's in the Ladakh region of the Indian state of Jammu and Kashmir. For the entire route, the elevation is between 8,000 – 18,000 feet. You have to descend at certain points to take in oxygen and climatize, but the ride is spectacular!
TT: Where would you take a beginning rider for a weekend ride?
DR: Khardung La would be fine for a beginner although the climate adjustment is challenging. Riding around the Marmolada in Italy is very fun. It's all paved, twisty and has stunning scenery.
TT: What is one tool you can't live without?
DR: My leatherman.
TT: What is one accessory you can't live without?
DR: My Touratech Panniers. They take a beating!
Daniel Rintz is currently travelling again, and we hope to share more of his story in the months to come!!
Somewhere Else Tomorrow is currently availbale on DVD and Blue Ray HERE.