In 1993 Will Howard founded Dragon in his Cape Beach, CA garage. Howard himself a surfer, snowboarder, and dirtbike enthusiast, used his experience and passion to build a company founded on the principle of building the best products for the markets in which it found itself.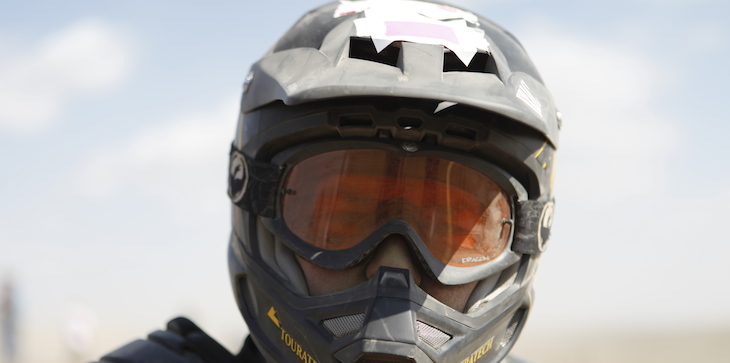 I started wearing Dragon sunglasses back in the winter of 2000 as a snowboard instructor at Mount Sunapee in NH. In 2003 I bought my first pair of MDX dirt bike goggles and have used nothing else since (including, during my second place finish at the Desert 100 in the Adventure class). Here at Touratech-USA we have chosen two models to carry that we feel will best serve the needs of the adventure motorcyclist, the MDX and NFXs. Both models are compatible with all of the dirt helmets we have tried them with.
MDX
With over a decade of personal experience using the MDX, I can say in many ways the MDX, is the classic goggle offering from Dragon, but with many more features. The entire perimeter of the frame has venting with foam filtering the air to help prevent fogging. The face foam is quad layered with a wicking mirco-fleece layer against the face. This is one of my favorite features of the goggle, this helps keep sweat from running into the eyes and is much more comfortable on the face than traditional foam. The lexan lens is anti-fog treated, and provides 100% UV protection, and has provisions for tear-off (for those who will also use this goggle racing). Touratech-USA also stocks replacement lenses in various tints and including the dual pane "All Weather Lens" for additional anti-fog protection. The strap has a silicone bead to help prevent the strap from slipping out of place on the helmet. All models also include a storage sack, and models that come with a tinted lens also include a clear lens.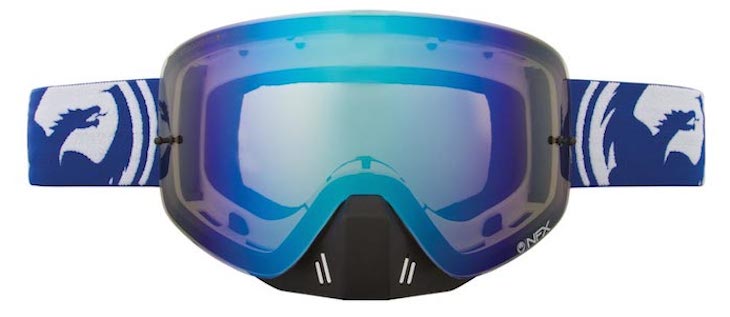 NFXs
The NFXs features Dragon's patented frameless technology, a technology that helps provide a fuller field of view. Originally this technology was released for the snowboard market back in 2011, this smaller version (to better fit in full face helmets) soon followed for the off-road market. One of the hallmark features is the front loading, quick change ANSI Z87.1 lexan lens, which are anti-fog treated with 100% UV protection. There is a removable nose guard for those who find themselves often in the rocky roost of other riders. Many of the same features from the MDX are carried over, the silicon bead on the strap (though a 2" strap for this model), quad layer face foam with mirco-fleece, extensive venting, tear-off provisions, storage sack, and a clear lens is include to complement the tinted standard lens. Dual pane "all weather" lens are also available with this model. I look forward to testing this goggle in the near future, my new pair is sitting on my desk waiting for the opportunity.
Here at Touratech-USA we are exciting to have Dragon goggles now part of our offerings. Personally this is a product line that I have gone out of my way to keep using for over a decade, even when there is a catalog of alternative products sitting ten feet from my desk.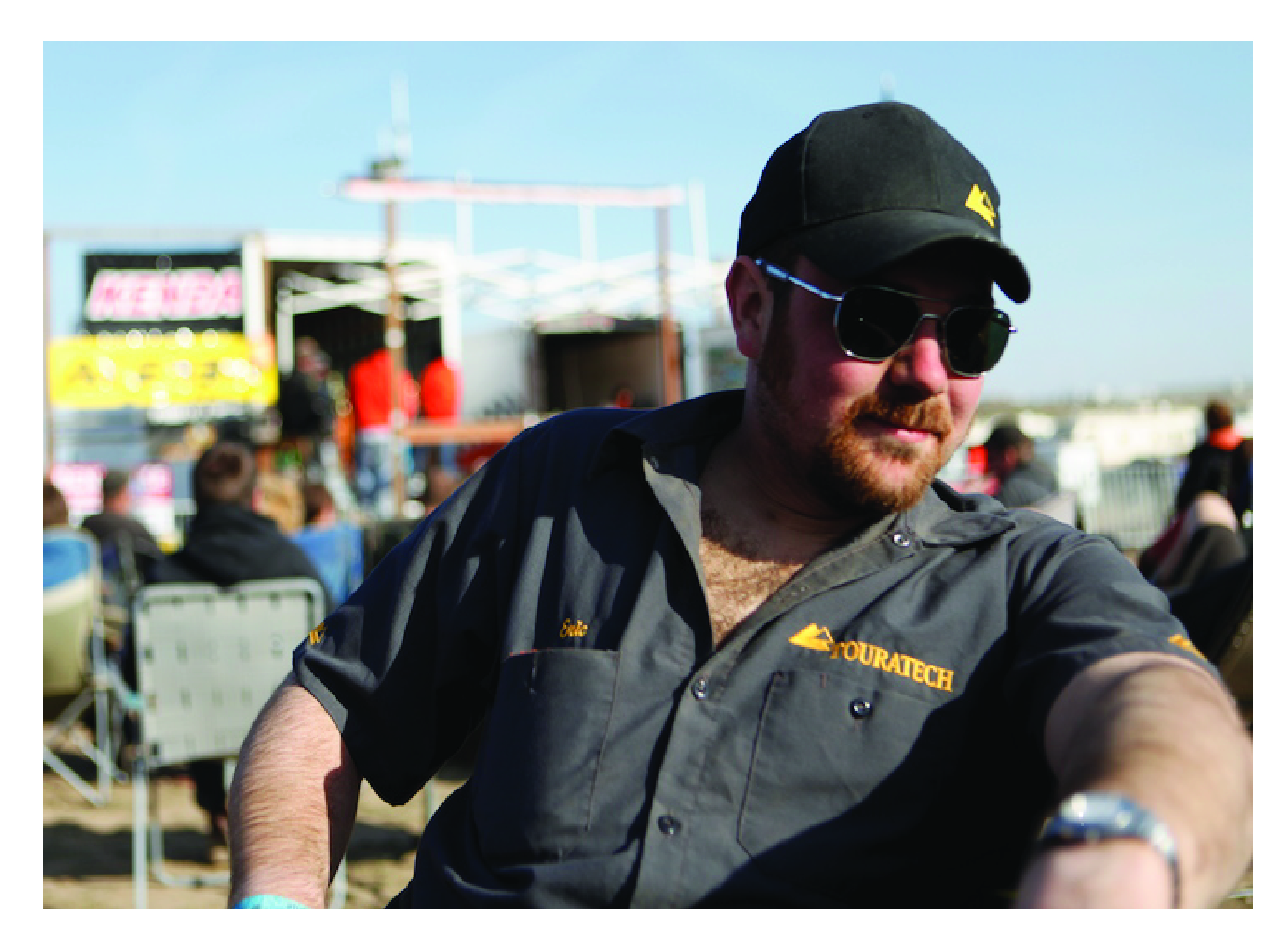 About the Author
Eric is an incurable motorcycle nut. He's owned everything from scooters to vintage motocross bikes and now spends much of his time riding and talking about adventure motorcycles. If you have been to the Touratech store in Seattle or called the offices, chances are you've talked to Eric. Eric recently came in second place in the adventure class at the Desert 100 Race. He's a key part of the Touratech race team and when he's not at the local Harescramble or Enduro event he can be found roaming the Cascade mountains on his KTM 950 looking for new routes for the Touratech Rally.