You just bought your new BMW R1200GS. Standing in your garage looking at this masterpiece of modern motorcycle engineering you feel the pride of ownership, the excitement of the miles of roads and trails in front of you and the endless possibilities they bring. You also feel a little of anxiety that goes with a new purchase. It's kind of like the first time you hold your newborn child in your arms and think, "What now? How can I protect her?"
At Touratech we can't help you with your kids (except by advising you to get them on a motorcycle at the earliest age possible), but we definitely can help you maximize the protection for your Water-Cooled BMW R1200GS. What are the best options available to you when you're ready to outfit your Water-Boxer? What makes one crash-bar better then another? Do you really need a skid plate? Is it easy to put these important accessories on your bike? Let's take a look.
Crash Bars
As industry pioneers in arming dual-sport bikes for the challenges presented on and off-road, Touratech knows crash-bars are the key to any bikes protection package. If or when your bike drops, a stout crash-bar system is often the difference between picking it up and riding on, or riding two-up on your buddy's F800 (or wife's 650) into town to find a way to get your bike to a shop. The valve cover and cylinder hit the ground when the heavy GS tips over, so crash bars are critical protection.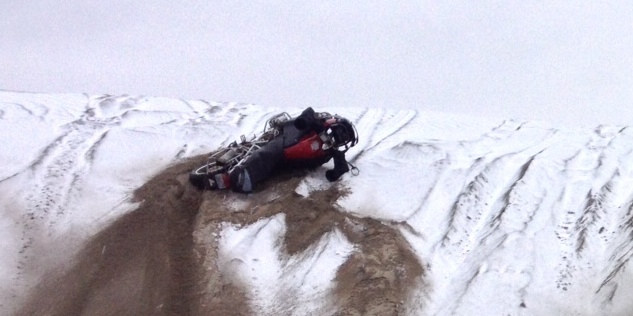 Touratech's 'crash-bar philosophy' has always been to create an ultra-strong but malleable bar that accentuates the killer contours of your bike. Protection and precision are two words heard a lot around the Touratech factory in Germany and it's easy to see the importance of those words when you see them mounted on your Water-Boxer. The lower crash-bars look natural to the bike as they wrap around the valve cover and cylinder while the upper crash bars protect your radiator and plastic fairing.
They mount directly to the frame so that they can easily absorb a drop without damaging the engine or the plastic. They're attractive, formidable and functional.
Skid Plate
One of the great joys of owning a dual-sport bike is having the freedom to mount up and literally ride on any terrain. Whether you're crossing streams, hopping stumps or fighting to clear a sandy hilltop, your water-boxer is up for the challenge, but remember, it has no frame underneath the motor to protect it from hazards on the ground. The exhaust manifolds are exposed, making the skid plate a true necessity.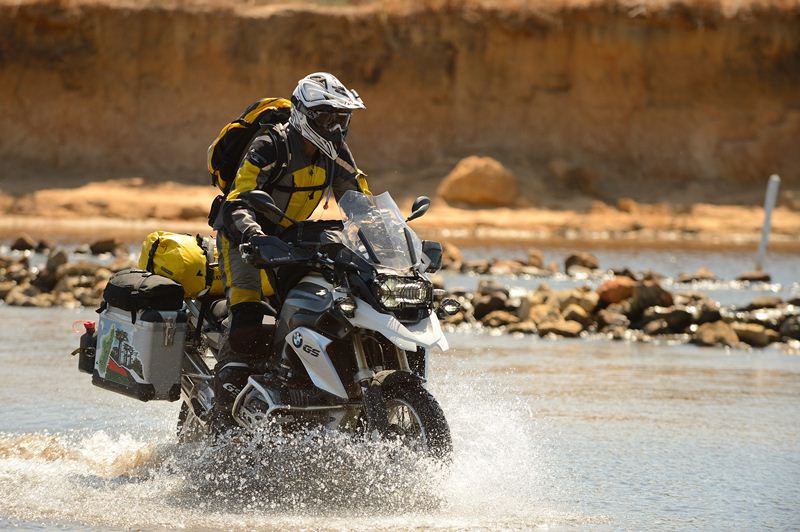 Touratech has raised the bar by engineering a skid plate with 3 levels of impact-absorbing protection for your R1200GS liquid-cooled engine. Touratech's Long Expedition Skid Plate offers an ultra strong stainless steel sub-mount, with corrugated channels for extra strength, replaceable polyamide nylon sliders, low profile design, and complete uninterrupted coverage from the front of the engine to the rear wheel. It's the epitome of underside engine protection.
Each of these necessary pieces of equipment by themselves instantly will make your Water-Boxer a stronger adversary to the elements of roads and trails, but together they create a rock-solid wrecking machine of an adventure motorcycle. A bike, virtually unrivaled in it's ability to take you where you want to go anywhere on earth.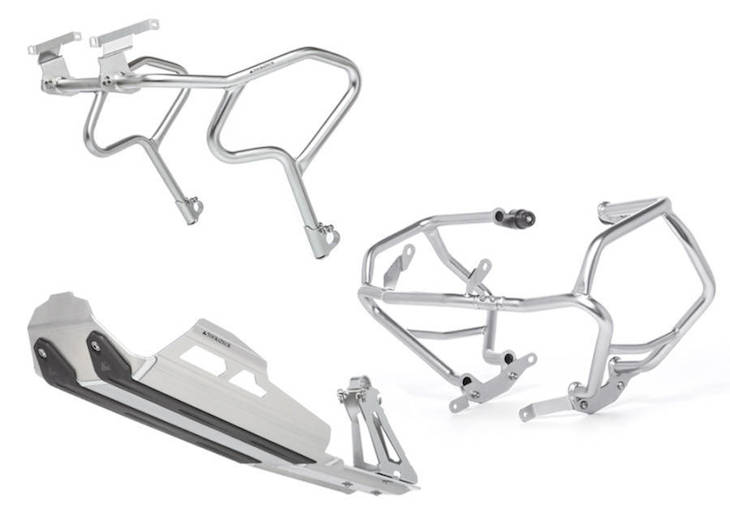 The Total Package
With the Ultimate Protection Package, Touratech makes protecting your BMW R1200GS quick and convenient and after it arrives you'll find easy to follow installation videos for each piece on our website. The package includes the upper and lower crash bar and the extended Expedition Skid Plate.
Touratech has also made the Adventure Protection Package available. It includes the lower crash bar and Exhibition Skid Plate and installation videos are available on our website!
Each of these packages can be combined with Touratech's Essential Protection Package and the Ergonomics Package to improve rider comfort and piece of mind, wherever you ride.