Last week Touratech unveiled the new Aventuro Carbon Helmet at Intermot. Since then, the excitement has been building and the questions have been streaming in. Riders across North America want to know more about this tough, comfortable and ultra-light piece of equipment and they want to know when they can get it.
Here are some highlights of the Touratech Aventuro Carbon Helmet: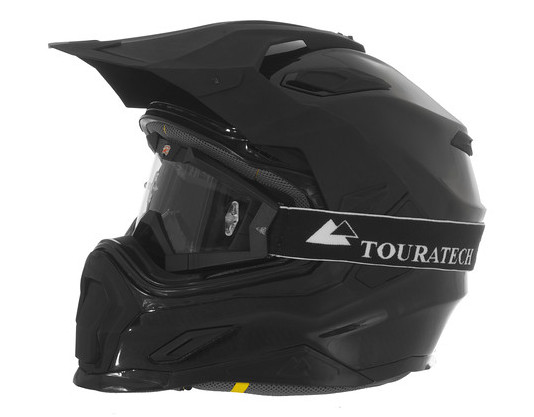 · Made of strong, but lightweight carbon fiber that weighs considerably less than most of the popular dual-sport helmets.
· No-Grab, Air-Flow Visor is designed to allow air to pass, greatly reducing drag to maximize rider comfort.
· Aventuro Carbon can be converted between street and dual sport on the fly, with no tools.
· Integrated goggle strap guide; intercom readiness, camera holder and accessories holder provide the ultimate in user friendliness.
· Sizes XS-XX and 5 unique graphic designs!
· The Touratech Aventuro Carbon was designed to offer maximum comfort and absolute safety under ALL conditions.
Aventuro Carbon will be available in early 2015.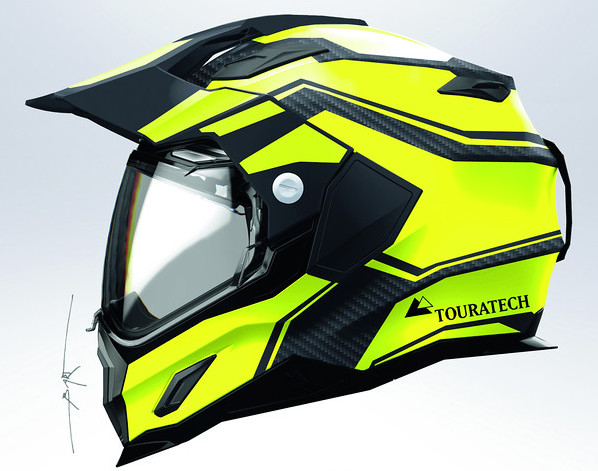 //

Which Touratech Aventuro Carbon Helmet is your favorite?
Companero
0%
Core
0%
Rallye
0%
Vision
0%
Sky
0%
.