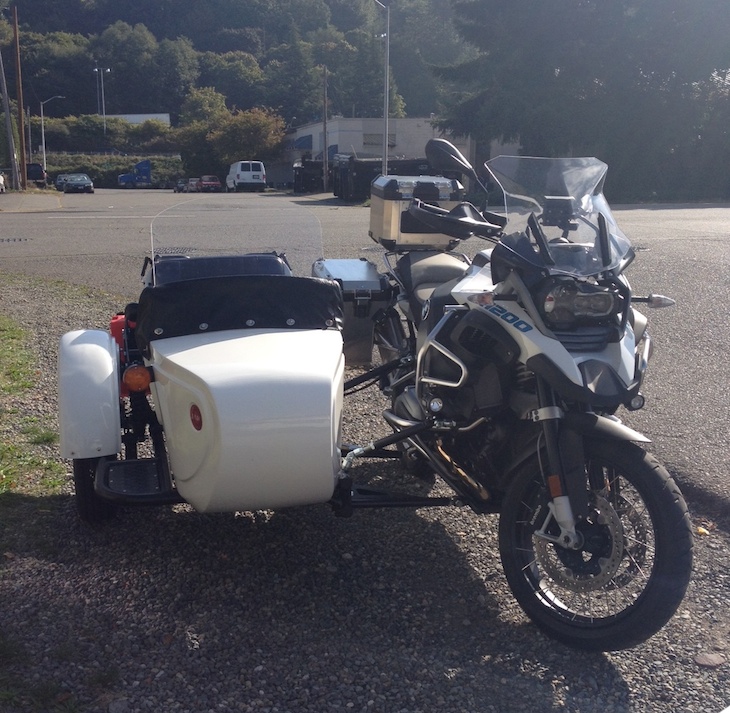 Maureen Smith and her brother Michael stopped by Touratech-USA on Thursday to pick some gloves and other imperative items for their ride from Seattle to Texas on Maureen's BMW R1200GSA with sidecar.
Michael has to be at least 6'5, but fits perfectly into the sidecar of his sister's bike. He says he's ready for the 2100 mile trek to the San Antonio area after taking a side-car safety class last week. The longest ride he's taken until now is from Seattle to Enumclaw.
"I'm jumping right into the deep-end," he said of the upcoming ride.
Keep three on the ground, Maureen!