On September 13, the BMW Mottorad International GS Trophy concluded in Western Canada. Touratech outfitted each of the R1200GS Water Boxers in the event with skid plates, crash bars and other protective accessories and we tracked the event from start to finish.
64 riders on 16 teams, including embedded journalists, participated in 7 daily stages and a constant stream of new challenges had to be overcome. The GS Trophy tested each rider's skill and endurance while creating lasting bonds, all in the spirit of competition.
As usual, the GS Trophy didn't disappoint in its celebration of adventure motorcycle touring. While the team from Central and Eastern Europe eventually won the event, the real highlights were the amazing rides and imaginative special challenges, with the backdrop of some of the most spectacular settings in the world.
Freelance Journalist, Jon Bentman provided us with three thoughts on the event: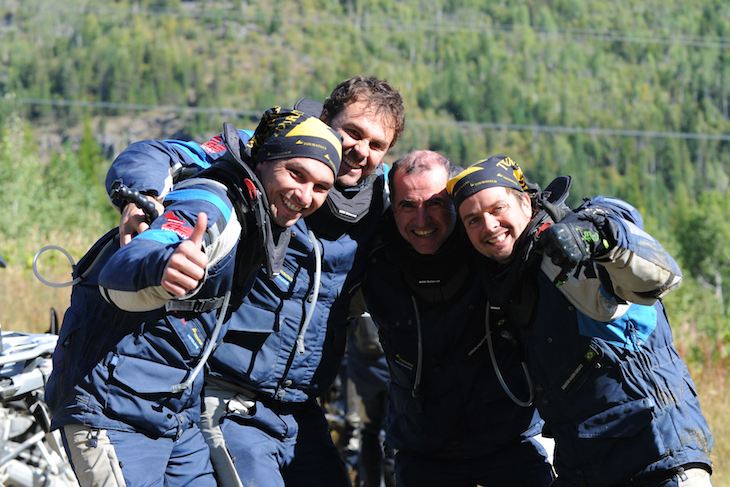 1. THE FRIENDSHIPS
Some things never change and with the GS Trophy you can guarantee that every time new and strong friendships will be created, among the competitors, with the locals, even with the organizing team. There's something about the extraordinary nature of this event that forges bonds that will last a lifetime. These begin early in the event, probably from day two onwards; having overcome initial, natural, shyness, the competitors start an almost non-stop display of high-fives and man-hugs. International barriers are torn down, Americans befriend Russians, British unite with Argentinians, everyone unites. Not necessarily with one language, but arguably with one inspiration – the GS.
This year we found an unexpectedly eloquent Japanese competitor in Taro Mizutani, whose mastery of English allowed him to speak for all on the brotherhood of the GS:
"It's been an awesome week for Team Japan, for the last three GS Trophies we have always finished last. So our mission this time was to get out of that! And we did it! But I found that really that wasn't our mission. Participating in this event, enjoying ourselves, getting to know these people from all over the world – that was a our real mission. I'm so happy that we were so successful in that.
"Our highlight was every day; these nine days we've lived every moment, they will always be precious to me, I will keep them in my mind for the rest of my life. And I want to keep these relationships with these friends, I want them to visit me and I'd like to visit them. This experience will be my lifelong treasure."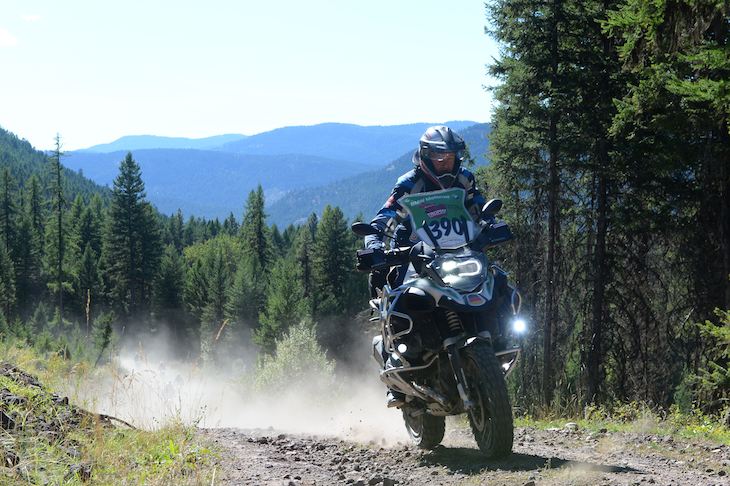 2. THE COUNTRY
Canada may be a first world country, but its sheer size and low population density means there's plenty of wilderness to be found. Within the Rockies, using little-used trails, the GS Trophy riders were often alone save for the occasional forestry worker and of course the wildlife. Riders saw wolves, coyotes, deer and elk, beavers, and a few found bears. They marveled in the sheer size and magnificence of the 100 million year old Rocky Mountains, the northern most reach of North America's Western Cordillera. Snow capped peaks reflected in the glass-like surface of glacier-fed lakes made for a powerful backdrop to a powerful event.
There were also the local communities. In Nelson, in Nakusp and perhaps especially in small-town Lake Christina, the locals came out to meet the GS Trophy, curious to greet this band of happy competitor-visitors drawn from all corners of the world. Their hospitality was generous, unfailingly warm and as engaging as these lands they call home.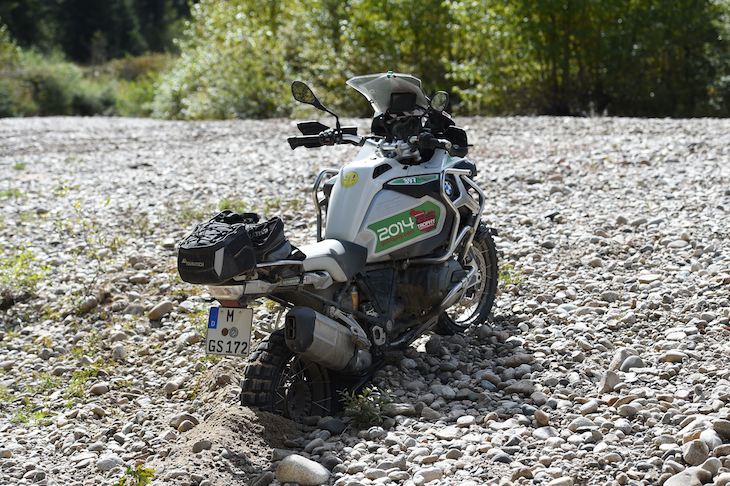 3. THE GS
The GS Trophy is of course a celebration of the BMW GS motorcycle. On this occasion the competitors were treated to a week on the mighty new R1200GS, also known as the 'Water Boxer'. As a near-new model not all were familiar with it, but almost immediately most were completely won-over by its capabilities. As with GS models before, the new GS combines an amazing ability to effortlessly ride high-mileages on sealed roads with an almost unimaginable aptitude for serious off-road challenges. Ridden to the ragged edge, barely a single GS escaped being dropped or crashed at some point. Quite a few were cast over cliffs and ravines, but every bike, restarted and every bike was still running and riding at the finish.
Without a doubt the Touratech crash protection had a large part to play in that outcome, but also credit to BMW's engineers, given nearly 250,000km of combined riding: zero mechanical breakdowns.
Luca Viglio, Team Italy: "I have enjoyed this experience so much. I've had a chance to ride this beautiful bike in a beautiful country and I've loved it. I have an R 100 GS at home, the last of the air-cooled GS, and I love it. I was not so convinced about the new one and when BMW called it the ultimate riding machine, I thought that was going a bit far. But after the last seven days, after this GS Trophy experience, I can say they are right!"
What started out as a small, 5 team event in Tunisia in 2008 has grown exponentially every two years since. To date the GS Trophy riders have braved the heat of South Africa, the diverse weather and terrain of South America and now the rugged peaks of the Canadian Rocky Mountains.
Where the Trophy takes place in 2016 is still to be determined, but you can bet it will be bigger, more challenging and Touratech will be there.