Long before we set off from London on our 105 – day Road of Bones Expedition it was decided to fit a range of Touratech products to our R1200 GS lead bike. For such a demanding journey in such remote regions, reliability, bike protection and performing "as advertised" is essential.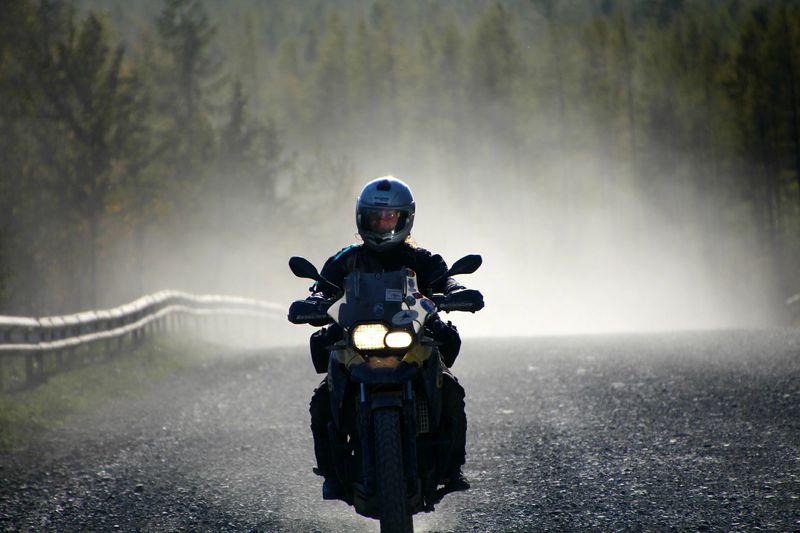 Zega Pro Panniers:
The Road of Bones is a long, tough expedition that covers every type of climatic and geographical landscape possible. We needed panniers that would offer strength and true water and dust proof performance and we found both on this expedition. The Zega Pro panniers were absolutely waterproof and dust proof with zero ingress for the entire journey. In fact, I would say that the pannier mounting design saved me from a very bad accident.
While riding in Mongolia, a local motorcyclist turned left immediately in front of me and slammed into the pannier, which was torn from the bike. I am not sure if this is an intended design of the mounting system, but it enabled me to say up and the incredibly strong mounting racks did not deform at all, we simply bent the pannier back into shape (another great reason for aluminum boxes) and continued the journey
The Zega Pro is a great pannier system that is robust, repairable and waterproof. It is as simple as that!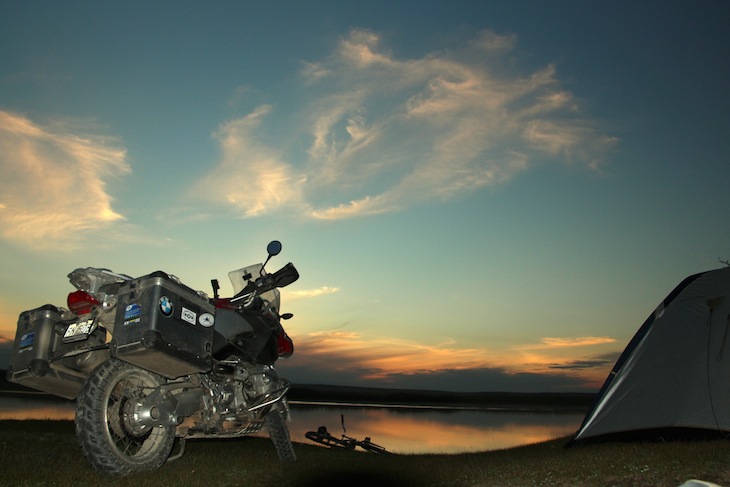 Expedition Skid Plate:
The Road of Bones should be called the Road of "Stones" due to the nearly 3000ks of stones ranging in size from marbles to footballs. The Touratech Expedition Skid plate took some very heavy hits daily. Some were so severe, that I stopped to check the bike out. Lesser plates would most certainly have failed! No undercarriage damage was sustained in over 28,000 kilometers across some of the toughest terrain in the world.
With the R 1200 GS suffering a failed rear shock the bike "bottomed out" on numerous occasions at speed, yet all mounting hardware maintained their structural integrity. That's exactly what is needed on such an expedition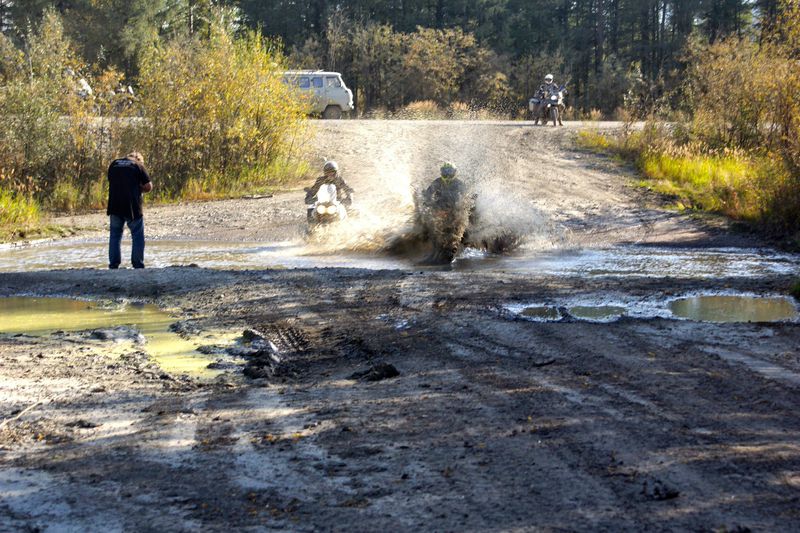 Crash bars:
The Touratech Crash bars stood the test on the occasions they "needed to work". They did not bend on impact and did exactly what they were designed to do: protect the all-important cylinder heads from trip ending damage.
Another great feature that must be considered is that the mounting of the lower crash bars DO NOT utilize the main engine mounting bolts as a securing point. In the past we've been forced to replace an entire engine case using another brand. We love the fact that Touratech's crash bars mount directly to the bikes frame.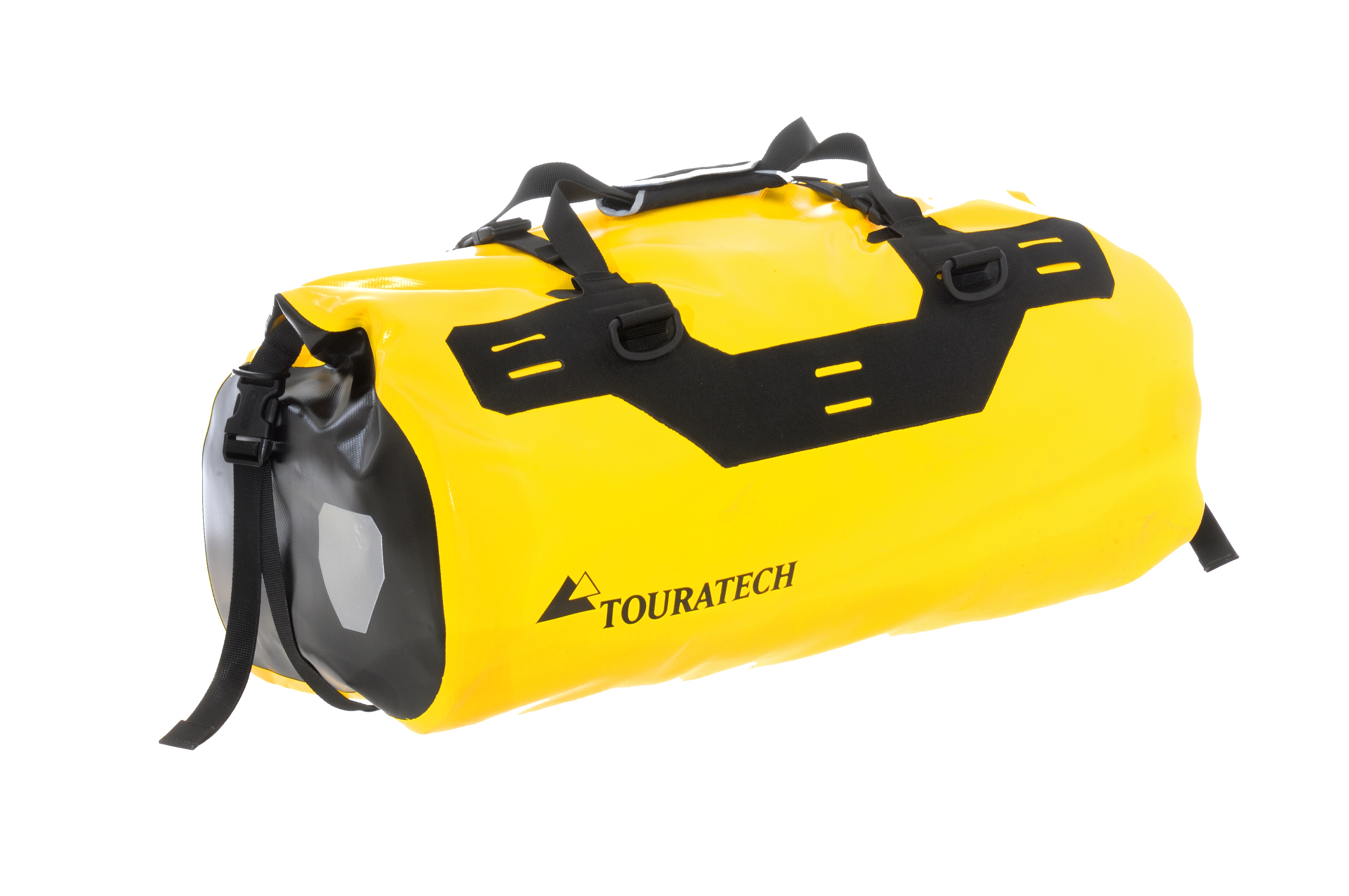 Adventure Dry Bag:
On the 2014 Road of Bones expedition we were blessed with the best sunny weather we had ever encountered in these remote regions of Siberia, Yakutia and Kolyma, but great weather means that the usually muddy roads turned to dust and we ate dust for over week.
It was the most enveloping fine dust we had ever experienced and everything suffered. Dust ingression is always an issue however the Touratech Adventure Dry Bag kept all dust outside where it should be, and the zippers remained completely functional. This was of critical importance to us as we had many thousands of dollars worth of Satellite phones, cameras and assorted equipment needed to run a major expedition.
In closing, would we use Touratech products again? "You betcha" they are well designed, strong, functional and most importantly they perform "as advertised".
My name is Mick McDonald, ride leader for the 2014 Road of Bones Expedition.