After seven days and well over 2,300 km of tough riding interspersed with 20 special stages, Team Central and Eastern Europe (CEEU), were crowned champions of the 2014 GS Trophy, having led the competition from wire to wire.
The team of Wojciech Zambrzycki, Maciej Gryczewski and Karel Rahcek dominated the competition that finished in the same place as it started: the Kananaskis resort in Ex Shaw, Canada. Team CEEU finished with 276 points, 49 ahead of South Africa in second place, while Team France came in third with 198 points.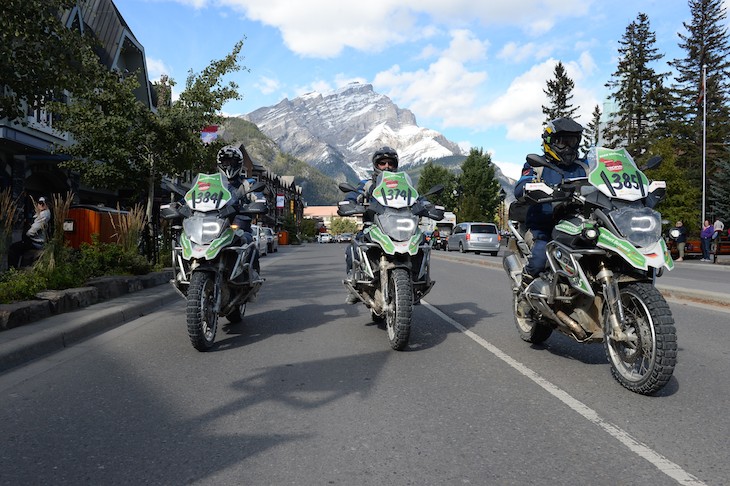 Today's final day, dubbed the "coming home ride", was a celebration of the Canadian Rockies, with scenic and deserted gravel roads initially taking the riders across picturesque mountain passes, before the splendid paved road network brought them back north back into Alberta and all the way to the finish line at Stoney Nakoda.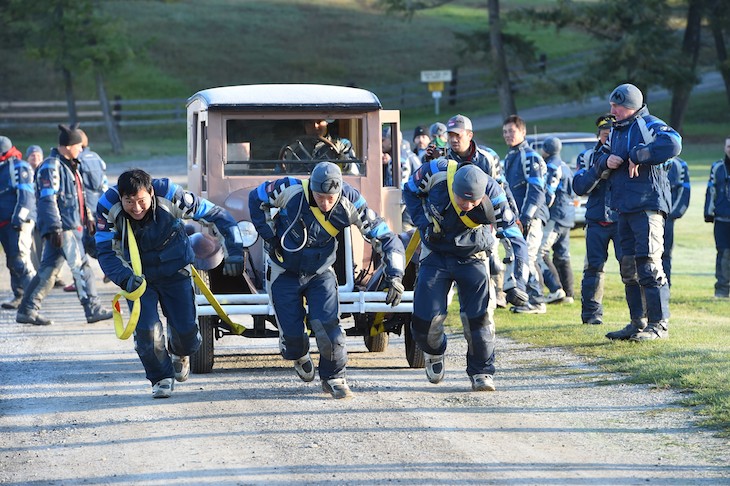 Just like the previous days, there were several special challenges thrown in, including an early morning 'car pull' in sub-zero temperatures and using a vintage Dodge, a 'bear turn' team relay special deep in the forest, and a trials-based 'Final Skills Challenge' back at base camp that even included blindfolded riding.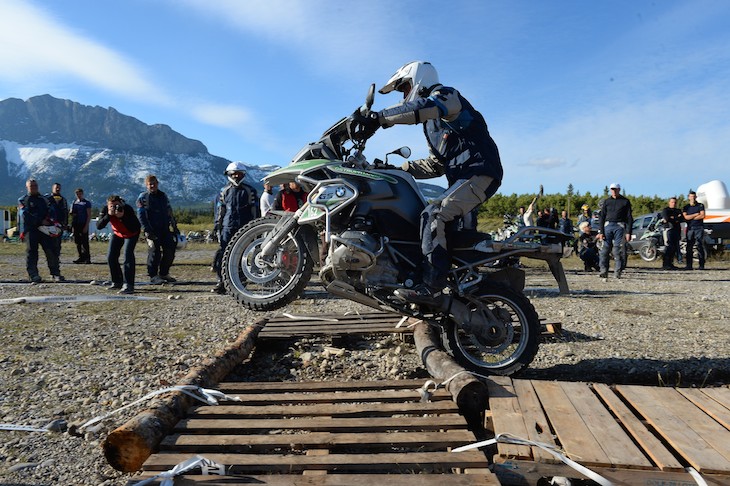 The week long celebration of adventure riding was capped off by the final dinner at a roaring campfire and included an awards ceremony where all 16 teams received awards for participation.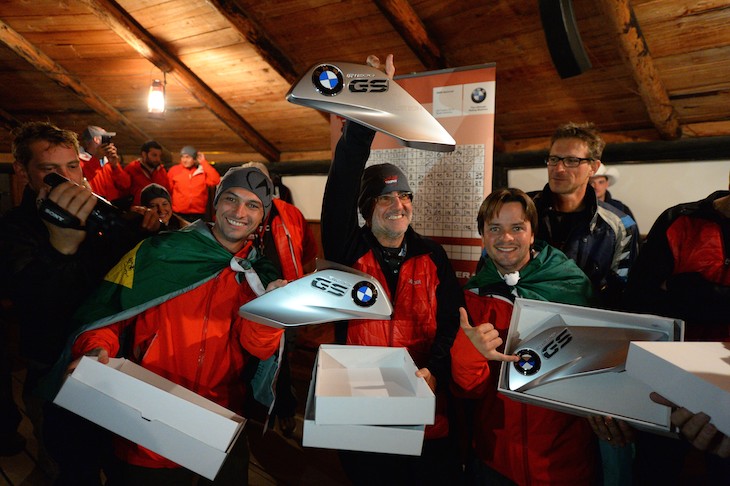 As GS Trophy organizer Michael Trammer put it: "All the teams are winners in my opinion. It doesn't matter if you don't finish among the top teams because we have all become one big team, together."
The final word went to Vice President of BMW Motorrad Sales and Marketing Heiner Faust, who added: "I don't know of any other event like the GS Trophy. You really can't compare one Trophy to another because they have all been fantastic events in their own way. The whole idea behind the Trophy is to go to a different nation every two years, and the riding and scenery have been stunning here in Canada. Every GS Trophy is for sure a hard act to follow and we certainly raised the bar high with this 2014 edition."
BMW Motorrad GS Trophy 2014, Final standings:
1 CEEU 276pts
2 South Africa 227
3 France 198
4 Argentina 182
5 USA 174
6 Team Alps 160
7 Russia 158
7 Latin America 158
9 Canada 153
10 Team UK 142
11 Germany 136
12 Mexico 125
13 Korea 124
14 Japan 120
15 Brazil 117
16 Italy 116