Touratech has expanded on its successful line of Expedition Skid Plates for the BMW F800GS, Adventure, F700GS, and F650GS-Twin, with a new black anodized edition. The Expedition Skid Plate is the best engine protection available, and looks great in its new black anodized finish, accenting the motor and frame of the BMW parallel twin GS's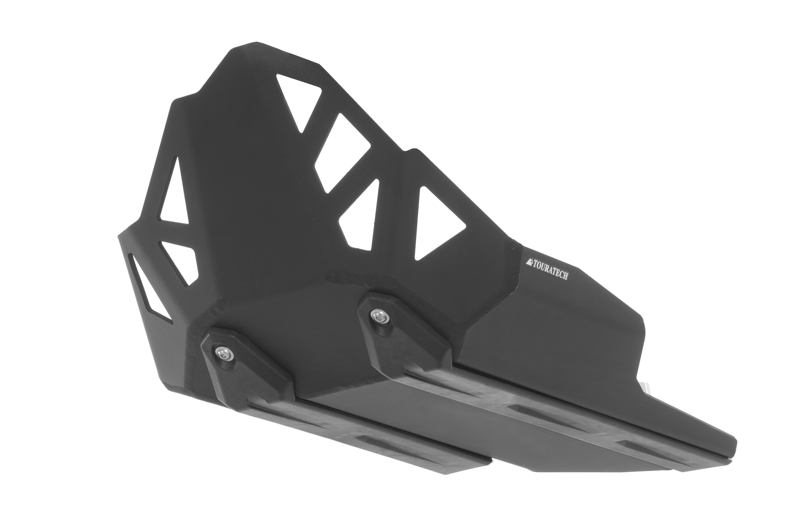 Made of 4mm thich aluminum alloy, this engine guard is designed to give the maximum protection during hard hits on rocks, stumps, or bottoming out the bike off-road. The folded ridges give the aluminum material best stability and rigity while also keeping the most ground clearance possible for this big adventure tourer.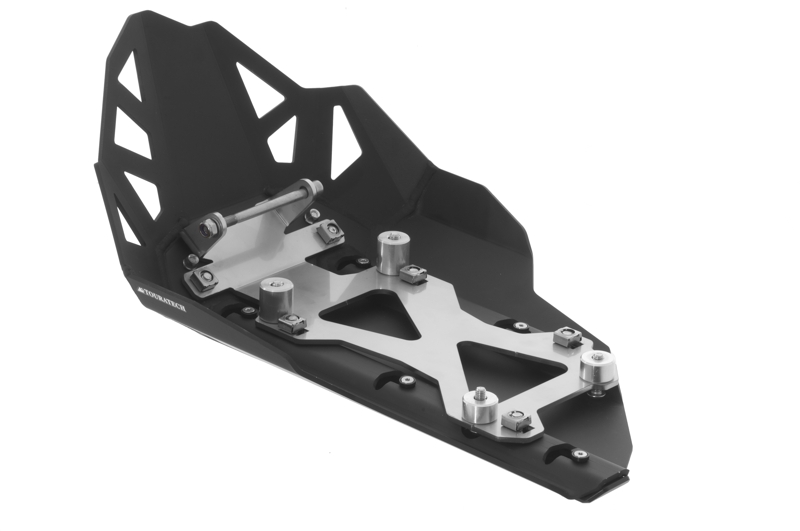 The F800GS skid plate is mounted using 6 attachment points on a stainless steel base plate. This thick baseplate is engineered to distribute the load of an impact around a larger area of the engine.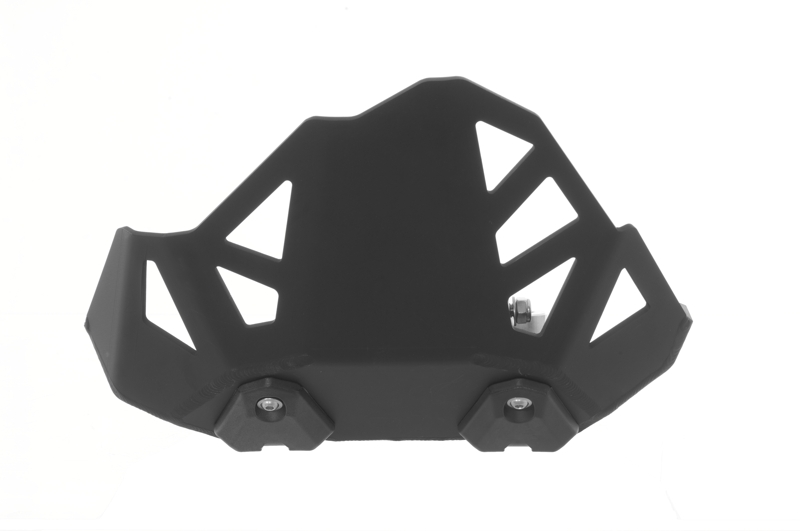 Two plastic sliders which are installed independently of the skid plate prevent mud and dirt buildup and protect the mounting bolt heads from impact. The plastic sliders are removable and replaceable, look great, and help the big bike slide over rocks and stumps when riding off road.
This skid plate is also designed to protect the BMW F800GS, GSA, F700GS, and F650 Twin's vulnerable front mounted oil filter and cooler. It extends upward in the front to provide full coverage to these two vital components, offering protection from rock and debris impacts from the front tire.
For more specs and information, or to order your Expedition Skid Plate, click HERE.