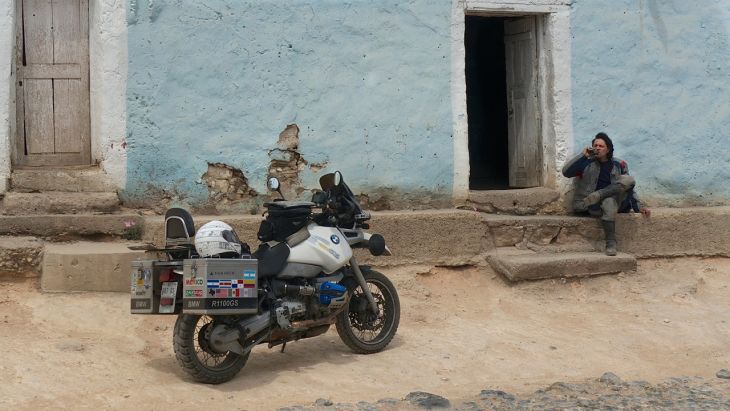 Hank Arriazola from Dilley, Texas, who many know through his independent BMW service shop, MotoHank, has been a dedicated BMW enthusiast, highly regarded technician and Adventure motorcyclist for more than a decade. His travels have taken him through North, Central and South America, and now, with the help of Touratech, even Africa! He has dedicated much of his life to helping others explore the world on two wheels by preparing their motorcycles for adventure, as well as advising and even guiding clients on motorcycle trips.
When Hank mentioned his dream of turning over 500,000 miles on his R1100GS somewhere in Africa, Touratech-USA offered to help make the dream come true by sponsoring his trip.
"There are few people that have dedicated their lives to helping others get out and explore on BMW GS motorcycles they way Hank has over the years. There are even fewer people who can say they've put a half-million miles on their GS. We simply wanted to help Hank live his dream of hitting 500,000 miles in Africa." – Paul Guillien, General Manager, Touratech-USA
What is unique about the mileage on Hank's GS is that he is still utilizing the original motor with all its working parts – no rebuilds. Hank bought his R1100GS in 1996 with just 14,000 miles on the odometer. Today, some 18 years later, Hank's BMW has more than 490,000 miles on it and will soon roll over 500,000 while he is exploring South Africa.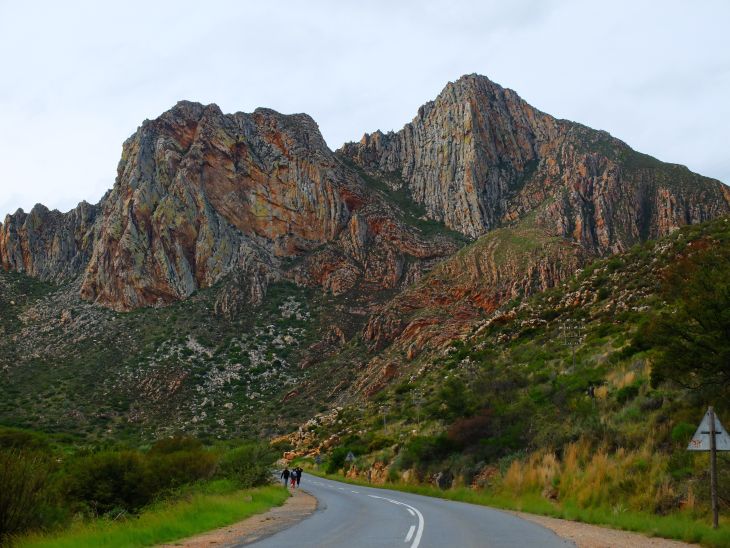 "To celebrate 500k miles I have shipped my Touratech equipped R1100GS to Cape Town, South Africa. The rough plan is to spend about three months in South Africa and to try and visit as many of the surrounding countries as possible. With my love of travel and photography I plan to capture as much of the cultures and the people as I can. I do have to ride 10,000 miles, but I don't want this to turn into an Iron Butt ride. I do want to enjoy the areas." – Hank Arriazola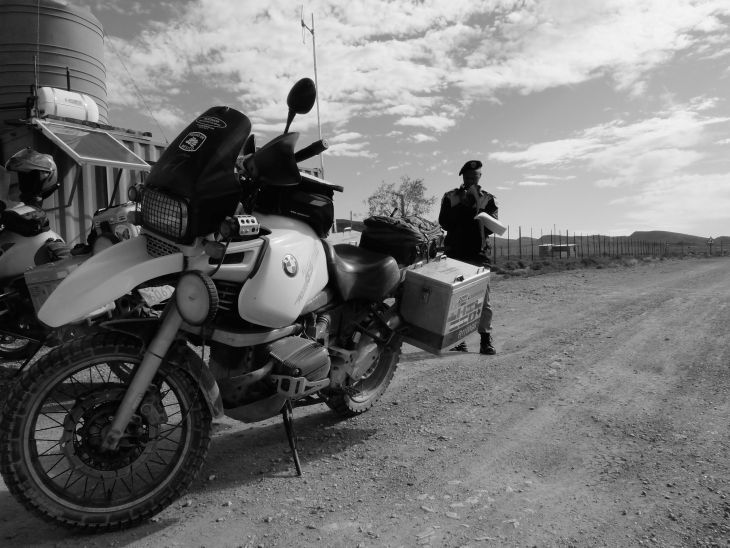 Hank is an inspiration to adventure motorcyclists around the world, and Touratech-USA is happy to help Hank achieve his dream of accruing more than half-a-million miles!
Click HERE to learn more about MotoHank and his adventures in Africa!