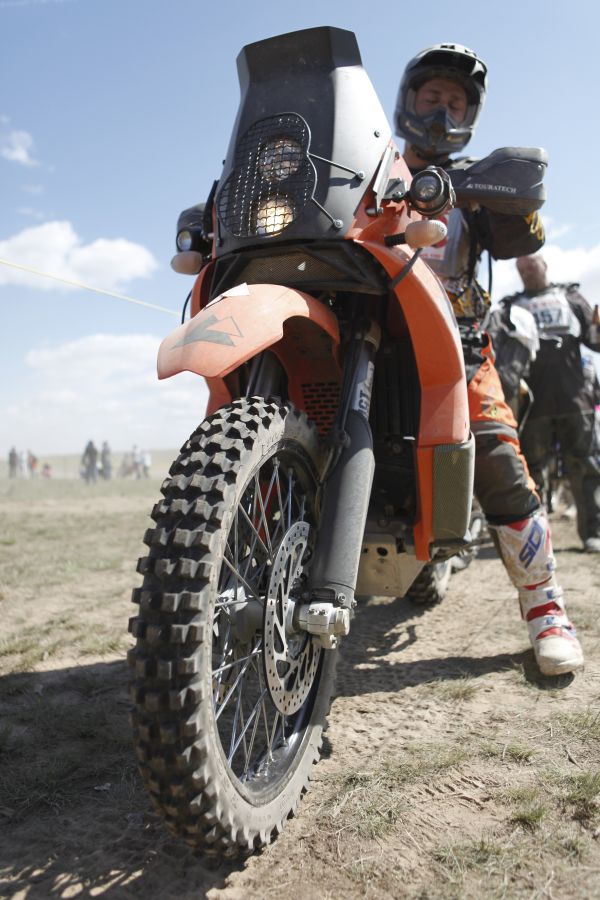 SIDI produces some the most cutting edge motorcycle boots in the world. They currently offer four different models to cover the wide range of needs for the adventure motorcyclist: Discovery Rain, Adventure Rain, Adventure Gore-Tex and the Crossfire TA.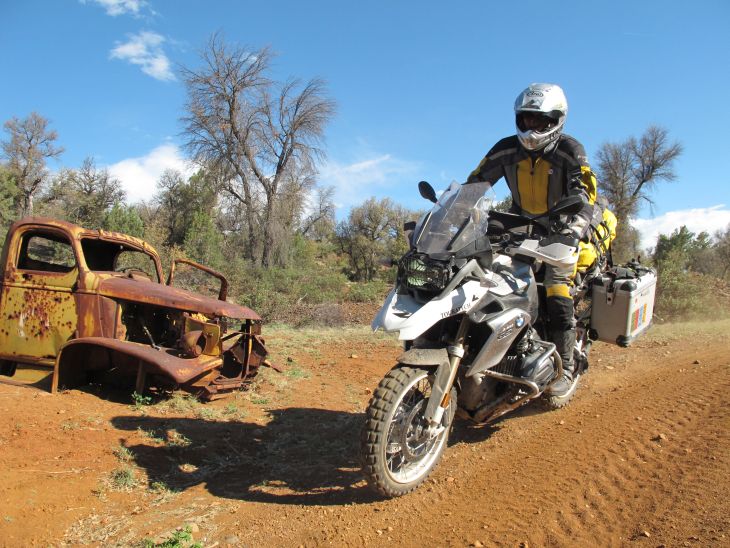 The Needs of the Adventure Motorcyclist
SIDI currently offers four models of boots for the adventure motorcycle segment. This is a hard group to offer boots to, or any gear, since the actual use varies widely depending on the rider. Everything from long-distance traveling on well maintained forest service roads to gnarly day rides on large adventure motorcycles over terrain that would give pause to the average guy on a dirtbike. The question when choosing the right boot isn't a matter of finding the best boot in the Sidi line, but the boot that will best satisfy the demands of the rider. Here at Touratech-USA our passion for motorcycles covers the whole spectrum, long fully loaded cross county trips, weekends exploring the paved and unpaved mountain roads, commuting, trackdays on sportbikes, enduro racing on dirtbikes, and everything between. Personally I have three pairs of Sidi boots to satisfy the unique requirements of all of the riding situations I find myself in.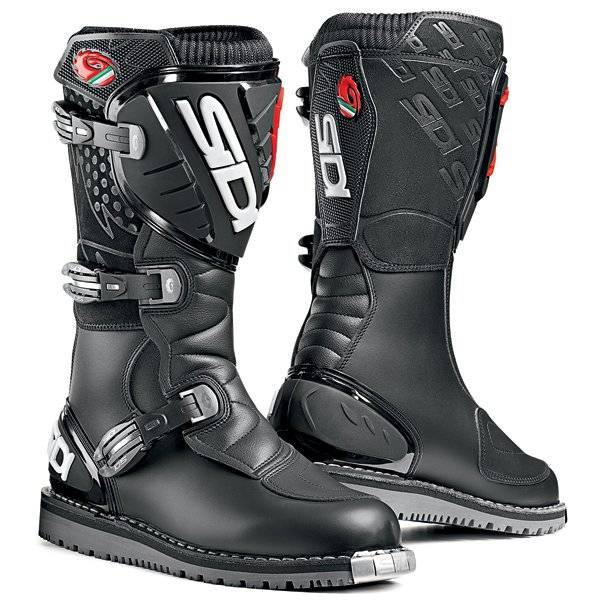 SIDI Discovery Rain – $350
We start with the Sidi Discovery Rain, the quintessential adventure touring boot. This boot has been on the market for over a decade with only mild changes to the buckles and logos, never enough to even warrant a change in the name to Discovery 2. As with all Sidi boots replacement soles and buckles are available for a very reasonable price. Based on SIDI's trials offering, the Trials Zero, this boot this is a simple good old fashioned boot. From the trials boot Sidi added a water resistant membrane and a steel toe cap (the toe cap is easily removable for a even more discrete look), SIDI also retained the flat sole with a high grip tread pattern.
Protection is provided from the full-grain leather construction, a nylon heel cup, and a nylon insole that resists the degradation due to a sweaty foot that a steel shank is prone to. With a simple three buckle closure with Velcro at the top this is an easy boot to take on in off, as well as offering a slightly more generous width to the foot bed than many SIDI boots. The restrained design does not look out of place when worn with jeans, an important factor when touring with limited space for shoes and the desire not to look like something out of Sci-Fi movie when you go out to diner. After a very quick break in period they become as comfortable as your favorite pair of hiking boots. I know on more than a few than occasions I have mowed the lawn after riding home from work without bothering to change out of them. Wearing these boots around camp or on small hikes while touring are no problem at all.
Here at Touratech-USA this boot is a staff favorite, with the majority of us owning a pair for general touring, commuting, and street use. With Touratech-USA being located in Seattle, WA all of us here have found the boot to deal extremely well with rain and wet conditions, even though this is not a Gore-Tex lined boot. With the normal type of maintenance that should be done to any outdoor boot, the occasional application of NikWax or other appropriate weather proofing treatment for leather boots, I have personal had my SIDI Discovery Rain boots in service for over five years without issue.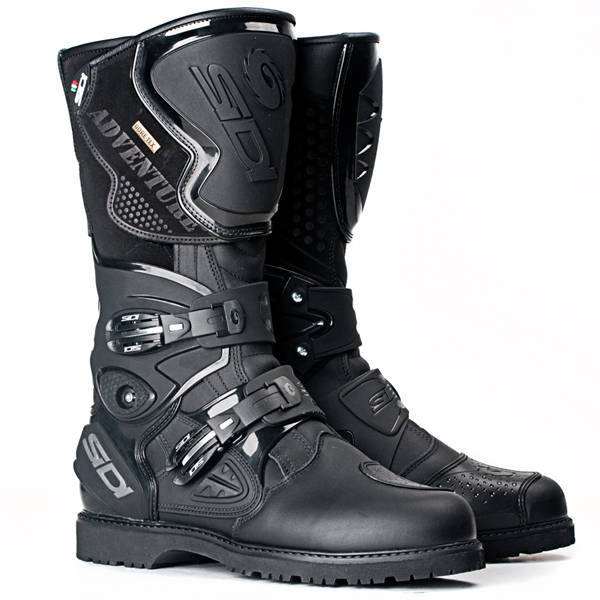 SIDI Adventure Rain and Adventure Gore-Tex – $400-$550
Next we will look at the SIDI Adventure Rain boot as well as the Adventure Gore-Tex. Both of these boots share the same overall construction, only differing with the Gore-Tex model having a Gore-Tex membrane and full grain-leather construction while the Rain model is made using the same water resistant membrane as the SIDI Discovery Rain coupled with a Technomicro outer material. Technomicro is the synthetic leather material that SIDI uses on all of their top level race boots. This material boasts an impressive lists of features when compared to the natural leather that it acts like.
It is stronger, softer, lighter weight, and easier to clean than natural leather, as well as possessing very good ability to repel water, dry, breath, and resist mildew. In many ways this boot is the next evolution in adventure touring boots, a blending of touring and off-road technologies. The protection has been significantly increased over the older Discovery model. The Adventure series of boots has a single flex ankle pivot, a technology that was first introduced in 1997 on the off-road line of boots and now a staple for all competition grade Sidi boots. The protection continues with added reinforcements throughout the boot. The foot bed is a bit slimmer, more inline with Sidi's other touring and road boots. While this is great for many people, it can often be a deciding factor in terms of fit when deciding between the Discovery Rain and the Adventure line of boots.
With a two buckle and Velcro upper the entry has been streamline a bit when compared to the more off-road derived three buckle Discovery Rain. This boot is a popular choice for riders that want one boot that can do everything. Both versions of the Adventure boot are very good sellers, staff use is a bit less than with the Discovery Rain, but that is largely due to the fact that even after years of use most of us have not worn out our Discovery Rains yet! Those who do wear this boot enjoy the additional protection provided, and the fact the additional protection does not compromise the ability to comfortably walk around or be worn discreetly with casual pants.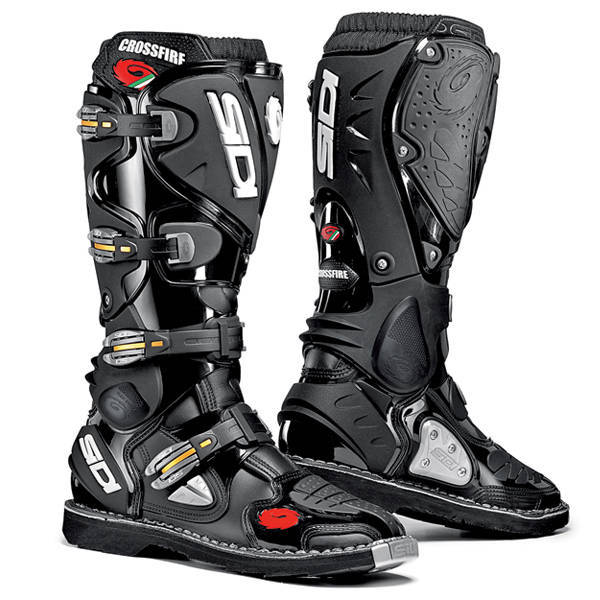 SIDI Crossfire TA – $450
The SIDI Crossfire TA, this is a top of the line, no holds barred, off-road boot that can be found on the feet of top level motocross, enduro, and rallye racers the world over. Built with a chassis of full grain leather and Technomicro, lined with Cambrelle and air Teflon mesh, the long list of protection is added on top. This protection includes a replaceable shin plate, micro adjustable buckles, an adjustable calf, the dual flex ankle support system, a metatarsus protector, and a fully replaceable boot leg. The hallmark feature of the Crossfire TA is undoubtedly the dual flex ankle support system, the evolutionary successor to the single flex system still found on the Adventure line of boots.
Dual pivots allow the Crossfire TA to more closely match the natural flexing of the ankle, while still providing amazing protection from twisting type injuries. This makes the Crossfire TA comfortable to walk around in as well as providing good feel when manipulating the controls on the motorcycle. While it is not as comfortable to walk around in as the more touring focused options above, due to the requirement of a stiff footbed for long days standing on the footpegs, it is definitely the most comfortable full off-road boot I have ever worn. Here at Touratech-USA we have used a lot of different off-road boots over the years, and now our team almost exclusively wears the Crossfire due to the comfort, ease in mobility, and protection.
Like all off-road boots this is not a waterproof option, the construction does provide good water-repellence, and the combination of Cambrelle and air Teflon mesh in the liner allows your foot to breath. This is something I have not found in other boots, I had long ago accepted that when I pulled my foot out of an off-road boot it would be in a sweat filled sock. The adjustable calf is also great feature, allowing the leg of the boot to fit a light rider with smaller legs right through the larger rider wearing knee braces. This supreme emphasis on protection does come at a cost, the bulk required does mean this boot is not going to be worn under casual pants, and waterproofness is given up. That being said this is the go to boot at Touratech-USA when we head out on lightweight dirtbikes or take large adventure bikes for largely off-road excursions.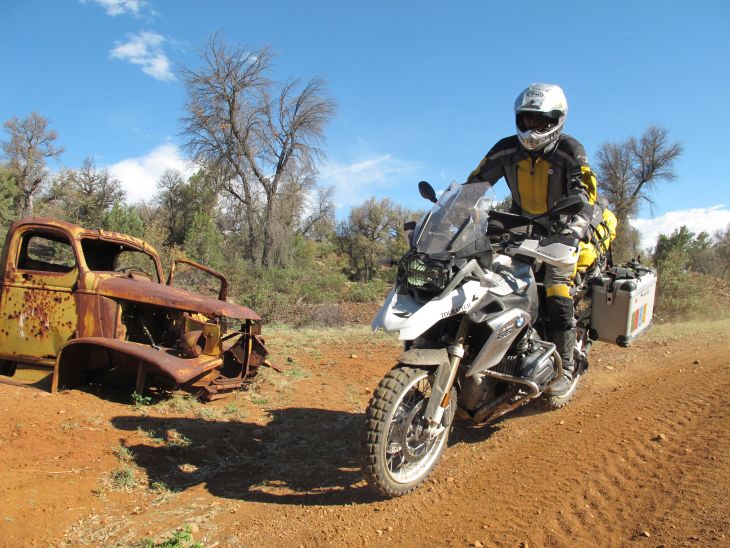 History of SIDI Boots
In the sea of motorcycle boots there are very few companies that really stand out, often as a direct result of decades of competition driven product development. These brands, such as SIDI, working with racers of the highest caliber, develop products forged in the crucible of motorsport. Their reward for these labors is often in a strong representation on the podiums of the highest levels of international competition, the likes of MotoGP, the Dakar Rallye, and European Hard Enduros. Beyond the glory of race victories and glossy pictures in magazines these quality boots are also in daily use by motorcycling enthusiasts of all levels.
Founded in Italy in 1960 by Dino Signori, who's initials are still found in the company name (SIgnori, DIno), this craftsman workshop produced footwear for mountain sports. After a short six years Sidi patented the first rear entry ski boot, which quickly became the industry standard. In 1969 SIDI expanded into motorcycle boots with the Joel Roberts model off-road boot and the Corsa Special Agostini road race boot, to this day both the names of Joel Roberts and Giacomo Agostini are legends in motocross and road racing respectively. These boots are both definitive examples of competition motorcycle boots of that era, as well unquestionably the grandfathers to the current off-road and road racing boots.
The better part of half a century of development that followed was proof that this was not a flash in the pan. SIDI added more protection, lead in the use of new materials such as Lorica, as well as replaceable parts, and mechanical protection for ankles, these are all examples of the industry leading developments that produced countless patents shaping the progression of motorcycle boots into the 21st century, all pioneered by SIDI.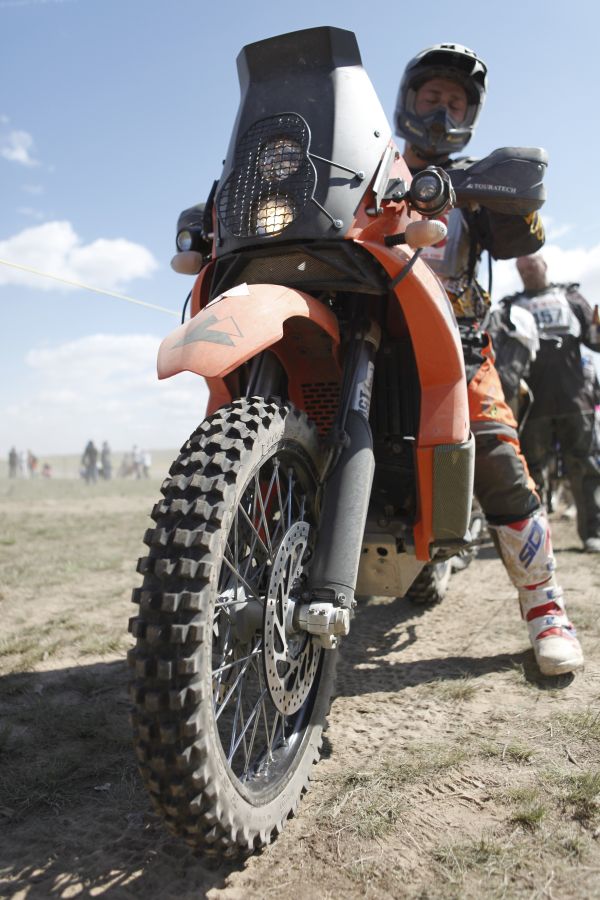 About Eric:
Eric is an incurable motorcycle nut. He's owned everything from scooters to vintage motocross bikes and now spends much of his time riding and talking about adventure motorcycles. If you have been to the Touratech store in Seattle or called the offices, chances are you've talked to Eric. Eric recently came in second place in the adventure class at the Desert 100 Race. He's a key part of the Touratech race team and when he's not at the local Harescramble or Enduro event he can be found roaming the Cascade mountains on his KTM 950 looking for new routes for the Touratech Rally.