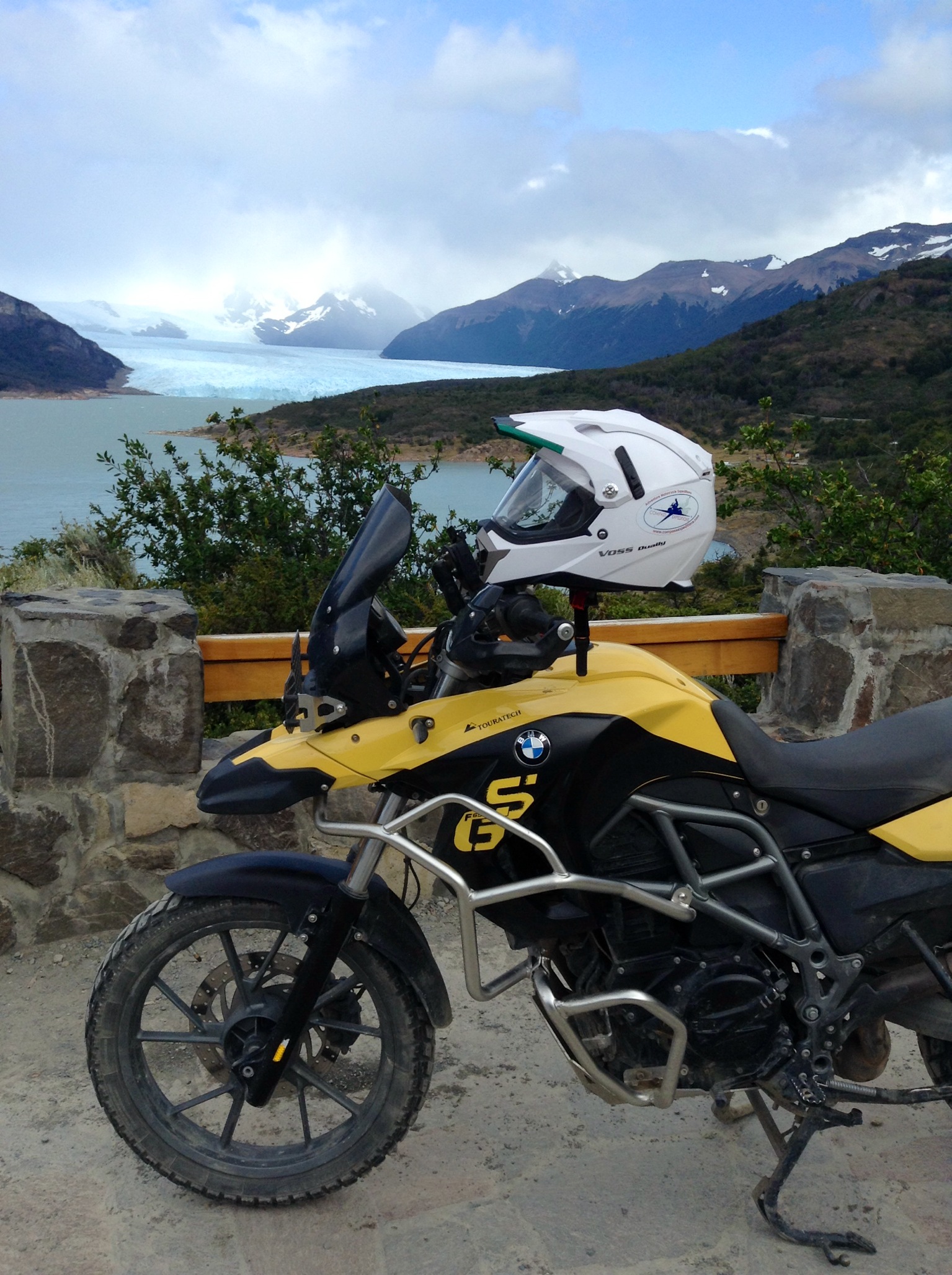 Touratech recently outfitted the crew at
Compass Expeditions
, the
only motorcycle tour company to be included in National Geographics's "Top 50 tours of a lifetime" list. Following a recent ride to the Moreno Glacier in Argentina,

Mick McDonald was able to provide some feedback regarding the Touratech accessories installed on his BMW F700GS.
"Working as a guide for Compass Expeditions I have the opportunity to test our bikes, equipment and accessories in the harsh environments of the South American roads. Touratech accessories fitted to our bikes are handling these conditions superbly protecting our bikes. The crash bars, for example, offers excellent protection on our fleet of BMW F700GSs saving the oil filter and heat exchanger from the notorious "Ripio", additionally the crash bars are solid and can definitely take the hit.
The design of the accessories offers a really good fit to our BMWs, and clients not only appreciate the excellent protection that the Touratech accessories provide but they also look good, why spend many thousands of dollars on you bike to fit rubbish on it?
With a fleet of over 30 motorcycles located around the world Compass Expeditions needs a product that will not only provide protection but also look good and most of all be functional. Something often overlooked when selecting your protective equipment for your bike is "how does it fit?" we have found with Touratech that every part is perfectly machined to offer a hassle free fitment and that is important when you have over 30 bikes! In the rough and tumble world of motorcycle touring, and more so motorcycle rental, bikes get used and certainly abused we demand the best, that's why Compass Expeditions chooses Touratech to protect our valuable assets."

Click
HERE
to learn more about Compass Expeditions.