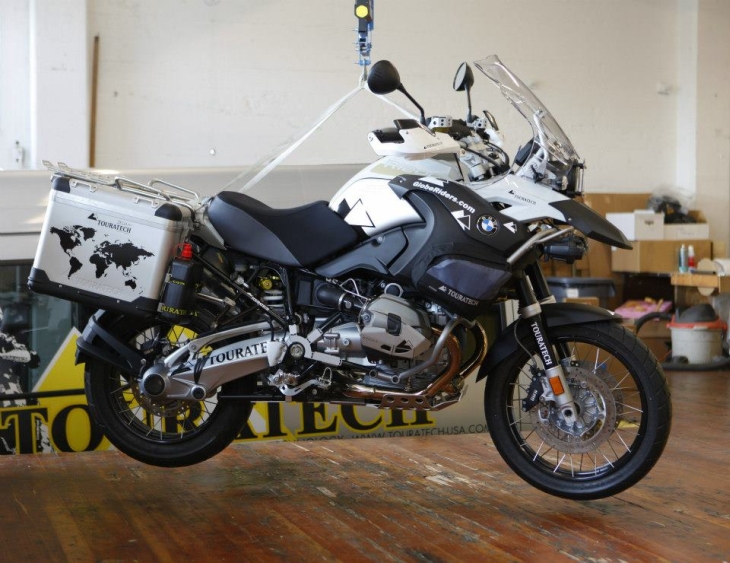 Curious what a fully outfitted adventure motorcycle weighs? Well, we wondered the same thing and have since strapped a variety of ADV motorcycles to the digital scale here at our shop in Seattle.
We then asked our fans on Facebook to guess the weight, awarding the first person to post the correct weight on our Facebook page with a couple of Touratech-USA pint glasses!
Featured below are just a few of the bikes that we've weighed: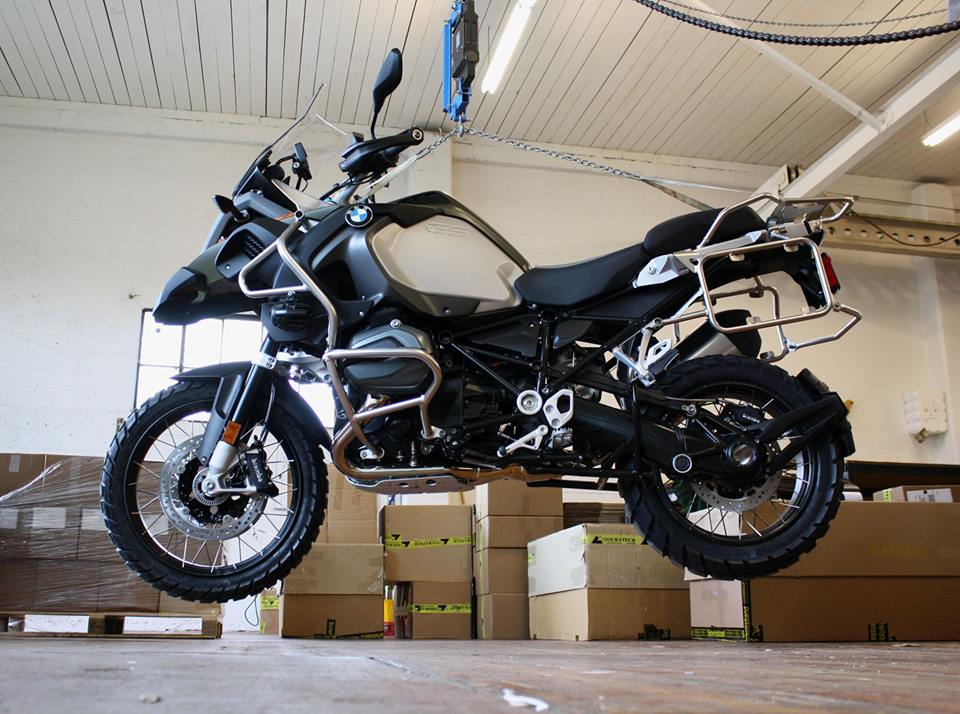 Chris Morgan's 2014 BMW R1200GS Adventure – 589 lbs (full tank of fuel)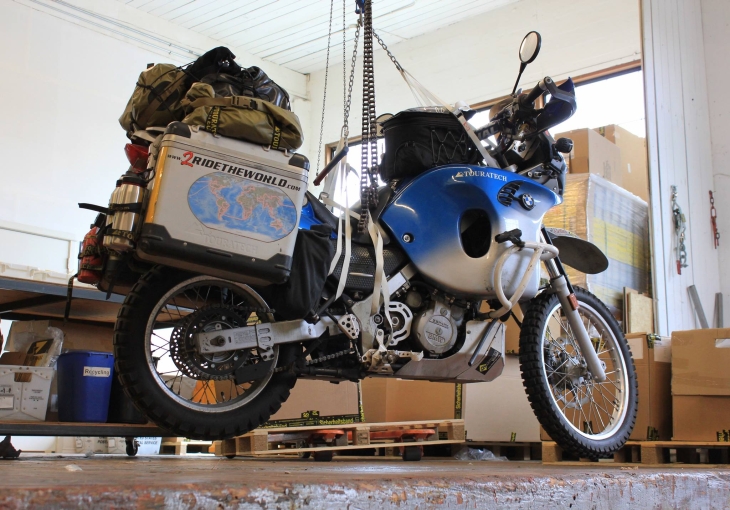 Lisa Thomas' BMW F650GS – 683 lbs
The bike, which has traveled more than 320,000 miles over the last ten years, is outfitted with Touratech's large fuel tank, Zega Pro panniers and an assortment of other ADV accessories.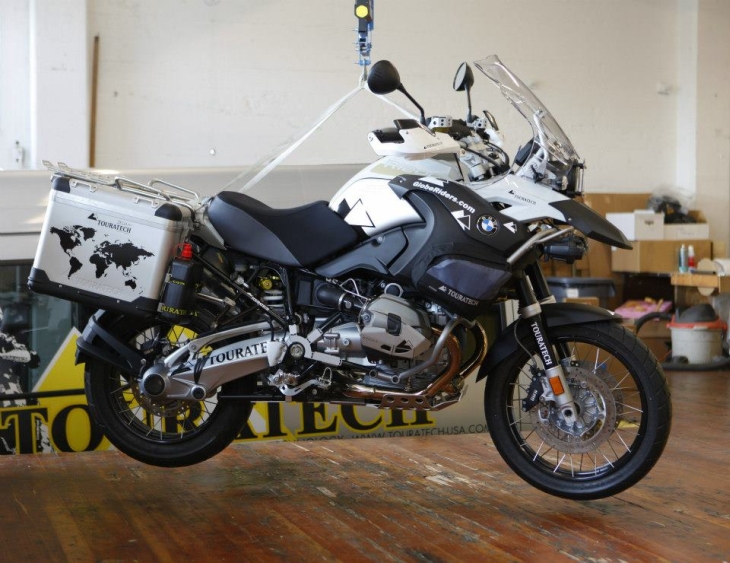 Helge Pedersen's 2013 BMW R1200GS Adventure – 628 lbs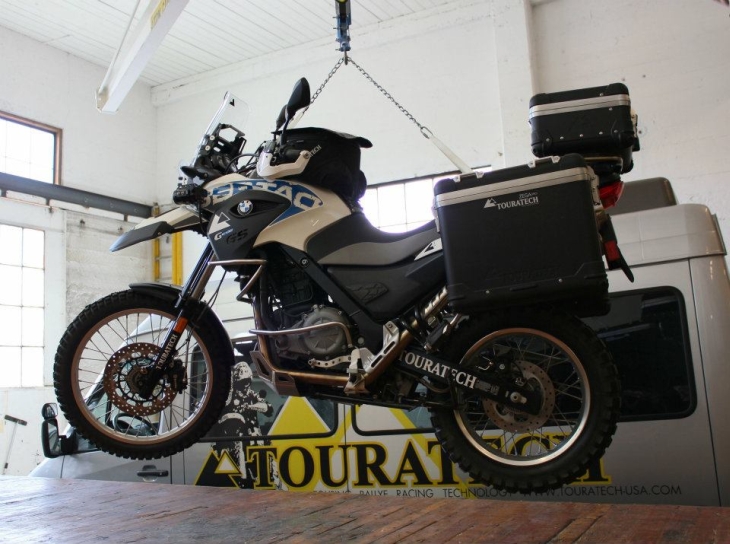 2012 BMW G650GS Sertao – 486 lbs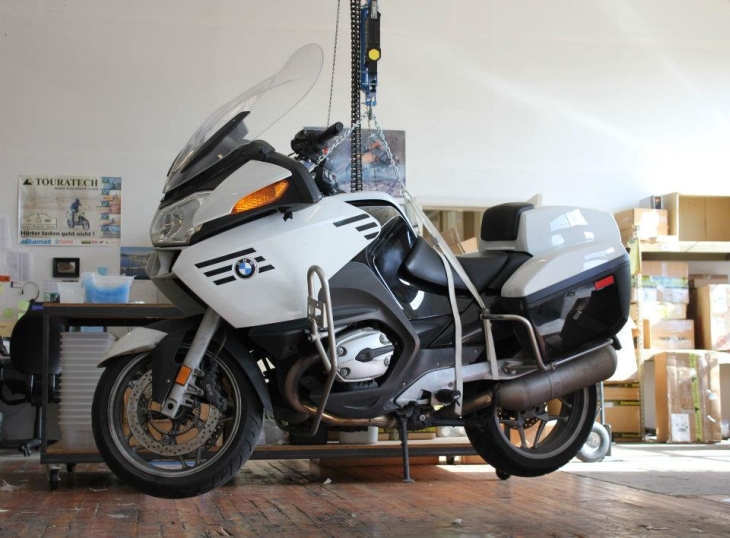 Whitney Koeberle's 2007 BMW R1200RTP – 647 lbs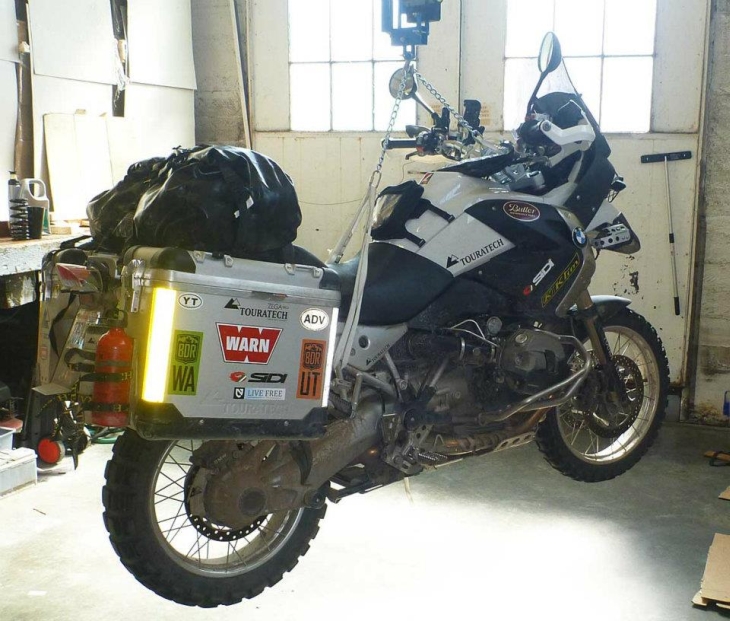 2011 BMW R1200GS – 632 lbs (Fully Loaded)
We weighed this bike the day that Tom and the Backcountry Discovery Routes team returned from the UTBDR expedition. Bike was full of camping gear, clothing, food, fuel and other ADV essentials.
Additional info on the UTBDR is available HERE.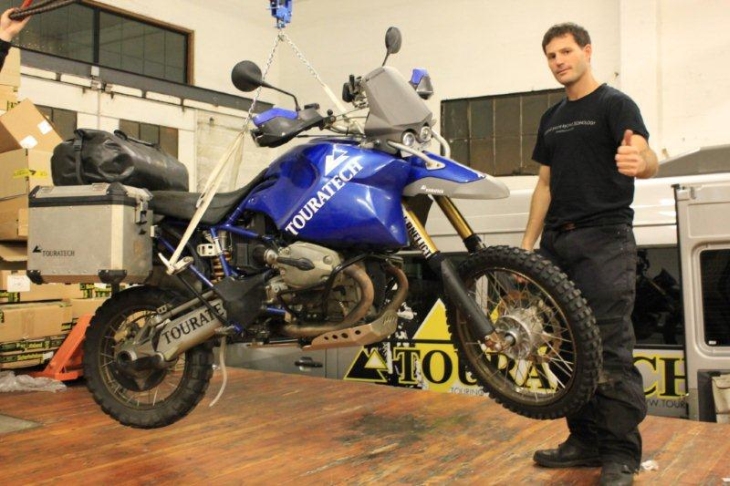 Adam Shani's 2006 BMW HP2 Enduro – 570 lbs
Additional info on Adam and his bike is available HERE
2012 Yamaha Super Tenere XT1200Z – 594 lbs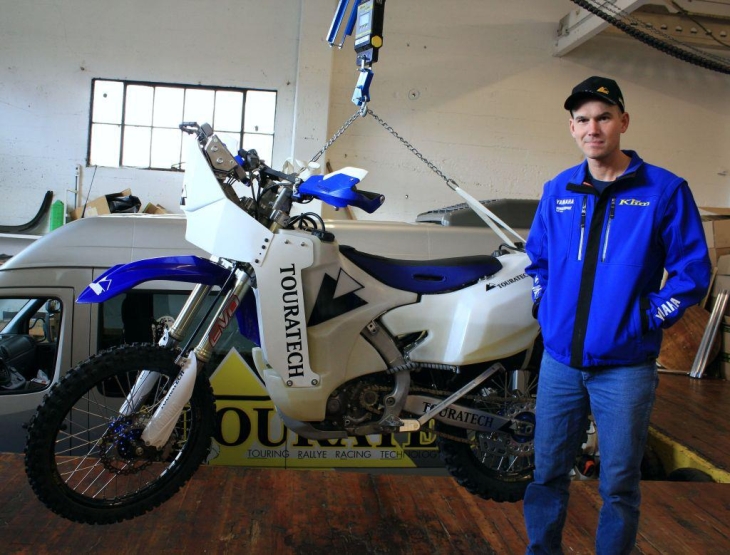 Jonah Street's 2011 Yamaha YZ450F – 331 lbs
2012 Ducati Multistrada 1200 – 529 lbs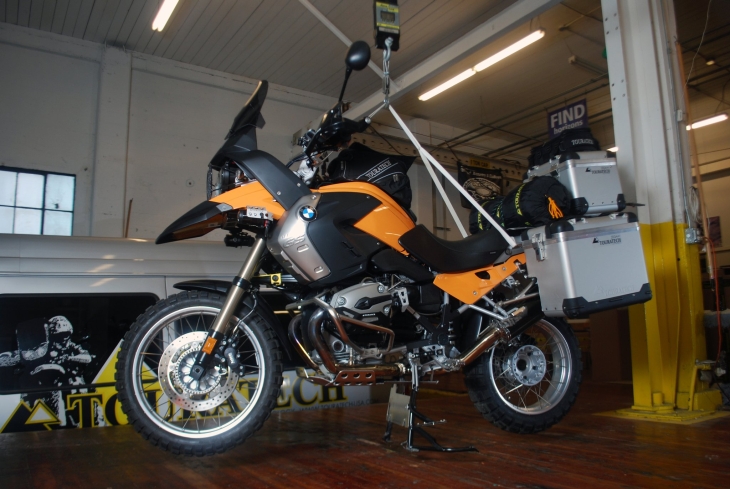 2008 BMW R1200GS – 576 lbs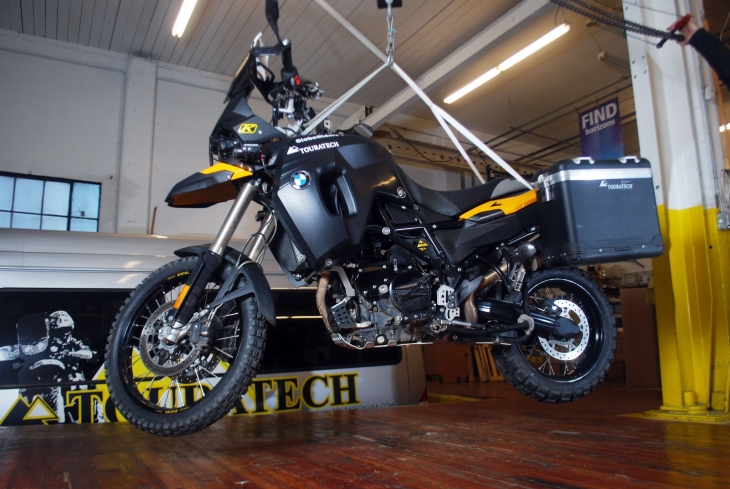 2009 BMW F800GS – 526 lbs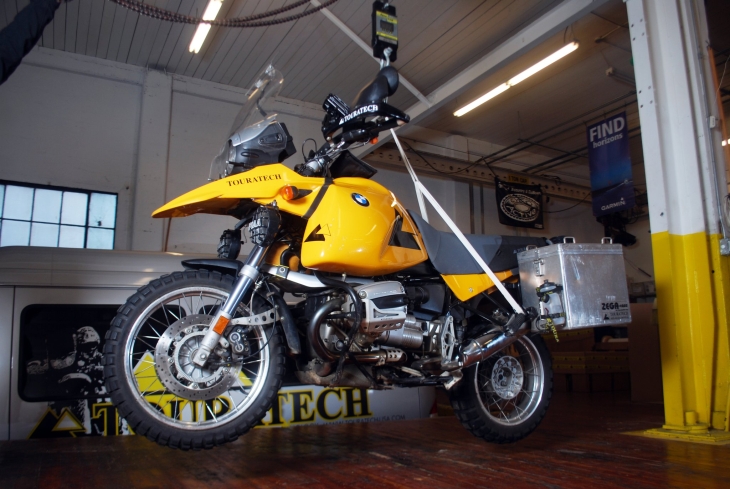 2001 BMW R1150GS – 588 lbs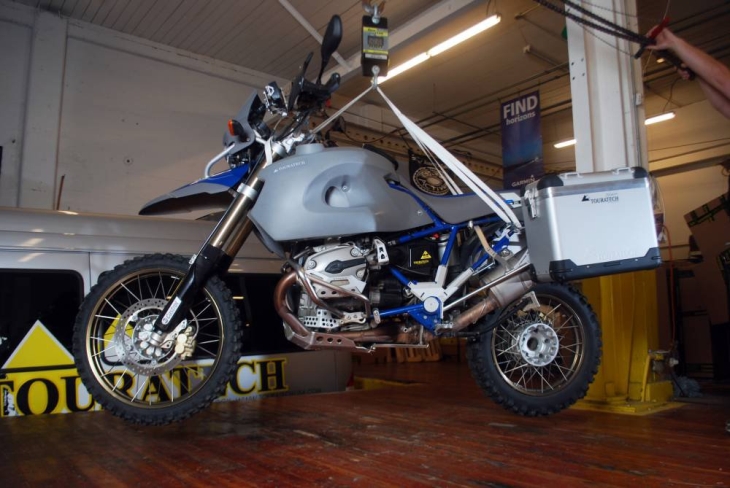 2006 BMW HP2 Enduro – 503 lbs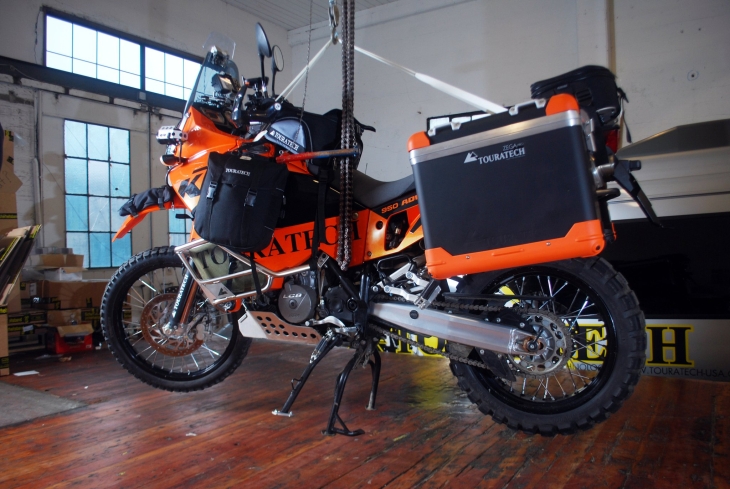 2005.5 KTM 950 Adventure – 527 lbs
2010 BMW F800GS 30th Anniversary – 495 lbs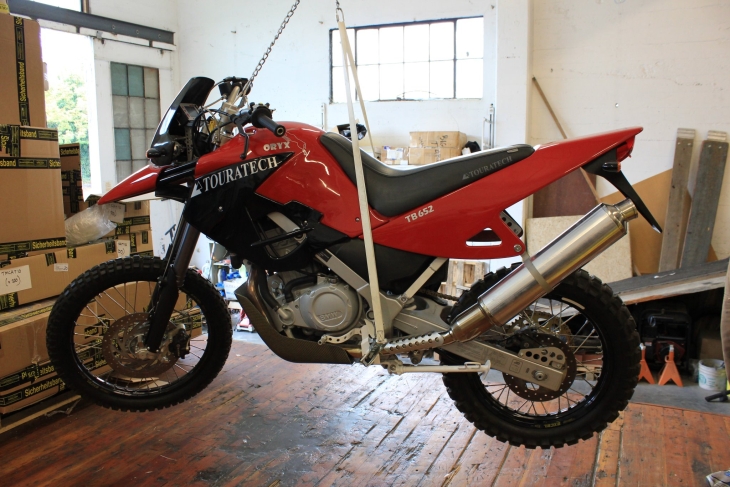 Touratech TB 652 Oryx Enduro – 375 lbs
Click HERE for a look at all of our Weekend Weigh-In contests on Facebook.