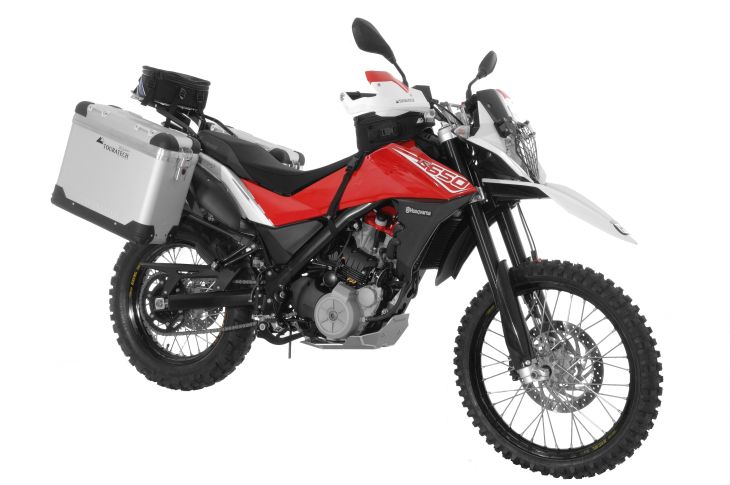 UPDATE: The TR650 Terra has been SOLD to a wonderful woman from Colorado!
2013 Husqvarna TR650 Terra with only 1,818 miles!
Husqvarna's TR650 Terra is based on the famously reliable and efficient BMW 650cc single cylinder motor, but makes more power, is lighter, and has much better suspension than the comparable BMW F650GS Dakar or G650GS Sertao. This bike is perfect for the Backcountry Discovery Routes!
This bike has spent much of its life as our show bike, displaying Touratech accessories. It has been stored inside.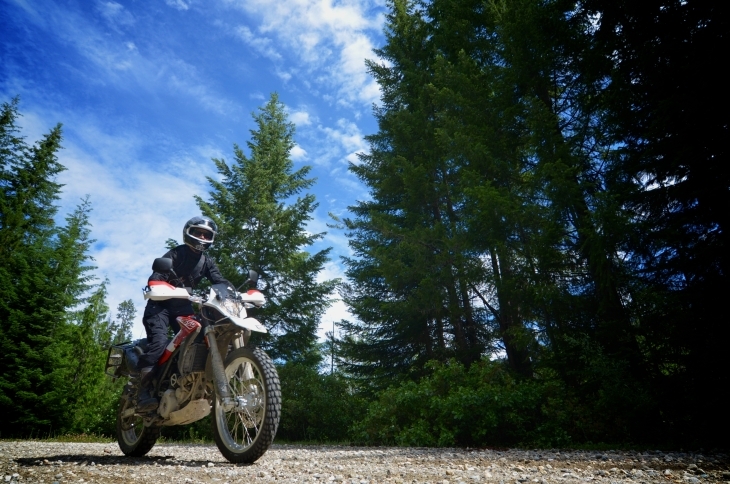 This TR650 Terra comes equipped with the following accessories:
Aluminum Skid Plate ($179.90)
Large Sidestand Foot ($40.80)
Quick Release Stainless Steel Headlight Guard ($130.80)
Rear Brake Cylinder Guard ($34.70)
Read Brake Fluid Reservoir Guard ($32.50)
Pannier Racks ($358.60)
Touratech Handguards ($111.70)
Upper Spoilers for Handguards ($32.95)
Adjustable Gear Lever ($68.70)
Long Distance Offroad Footpegs ($123.20)
Rallye Sprocket Guard ($73.50)
Continental TKC80 Tires ($351.90)
Note: The TR650 Terra does NOT come equipped with Zega Pro panniers.
Total Accessories: $1,539.25
Feel free to email us with any inquries; bike can be viewed in Touratech-USA'a showroom from 9am-5pm, Mon-Fri.
Bike is privately owned by our shop; we're not a motorcycle dealership.
$6500 OBO