Winter is the perfect time to set your sights on that bucket list, and start planning your next motorcycle escape. For riding ideas look no further than the non-profit Backcountry Discovery Routes, and their latest project, the Arizona Backcountry Discovery Route (AZBDR). The AZBDR is the fourth installment in the Backcountry Discovery Routes series of trans-state routes created for dual-sport and adventure motorcycle travel.
The AZBDR is a 750-mile scenic ride across the state of Arizona, beginning at the Mexico border and finishing at the Utah border. The route consists of mostly remote dirt roads, that pass through iconic locations including the Mogollon Rim, Sunset Crater National Monument, Grand Canyon and the Navajo Nation.
"Arizona has so many different landscapes you can ride in a single day. We discovered very remote and seemingly untouched wild lands, pristine mountain ranges, and a surprising number of water crossings. I think the AZBDR is the most remote and challenging of the routes so far. It really takes the word 'Backcountry' to new levels for the Backcountry Discovery Routes concept."
-Paul Guillien, President, Backcountry Discovery Routes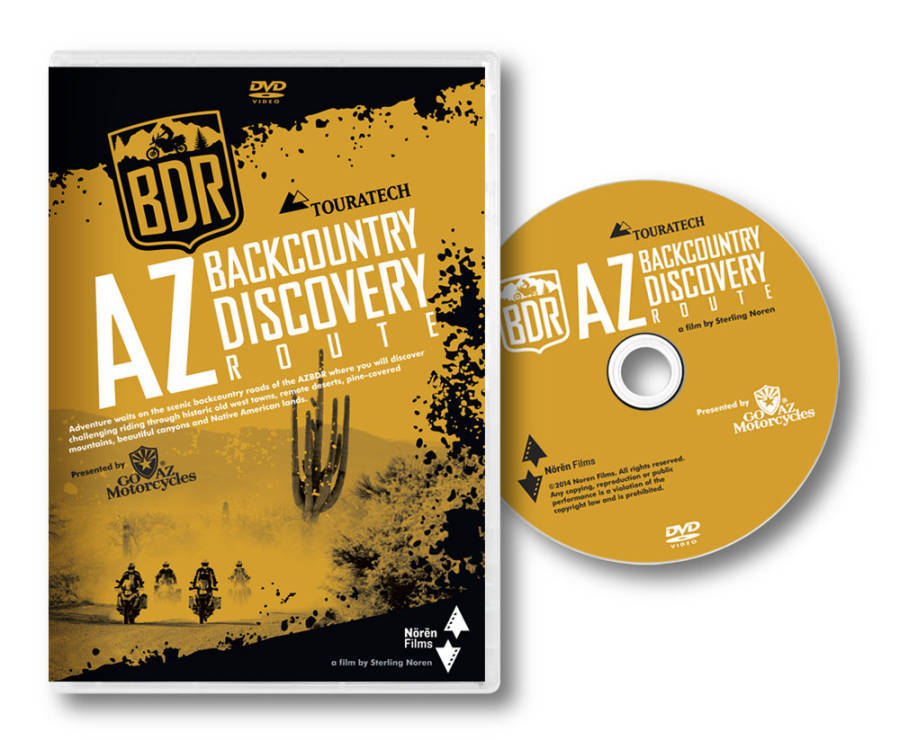 The AZBDR documentary provides an in-depth look into the creation and first expedition of the AZBDR. Follow a group of riders on adventure motorcycles including the Yamaha WR250R, KTM 990 Adventures, BMW F800GS, and the 2013 R1200GS as they camp from their motorcycles, tackle tough terrain, and enjoy the stunning and varied landscapes of Arizona's remote backcountry, including historic old west towns, remote deserts, pine-covered mountains, beautiful canyons and Native American lands.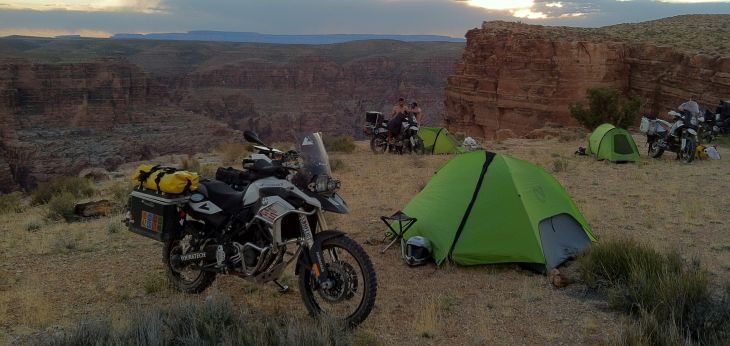 The AZBDR release includes free GPS tracks and route travel information available on the BDR website, a waterproof map from Butler Motorcycle Maps, and expedition documentary on DVD produced by Noren Films.
The AZBDR DVD and map will be released March 1, 2014 and can be pre-ordered HERE.