In the 1940's, BMW began making motorcycles for the German military.
The R71 model was such a utilitarian workhorse that the United States government asked Harley Davidson to build a model like the BMW, and the Russian motorcycle manufacturer Ural makes a similar model to this day.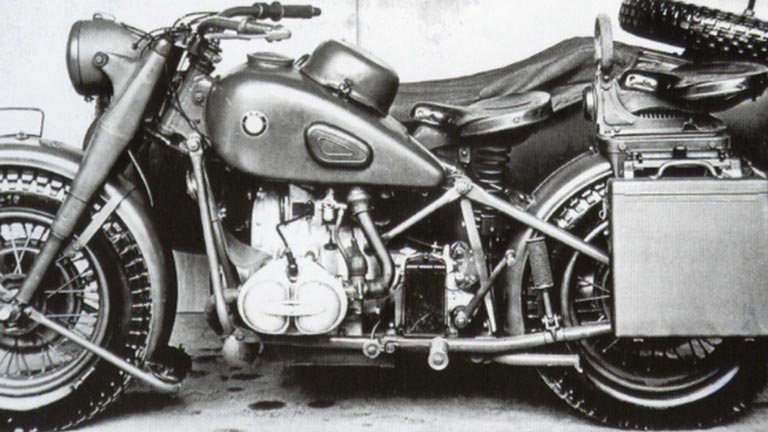 The ultimate sidecar machine was the R75, a 925-pound monster that featured nine gears and could ride over almost any terrain while carrying two people and a machine gun. It was the King Tiger of the motorcycle battlefield and BMW produced more than 18,000 units between 1941 and 1945.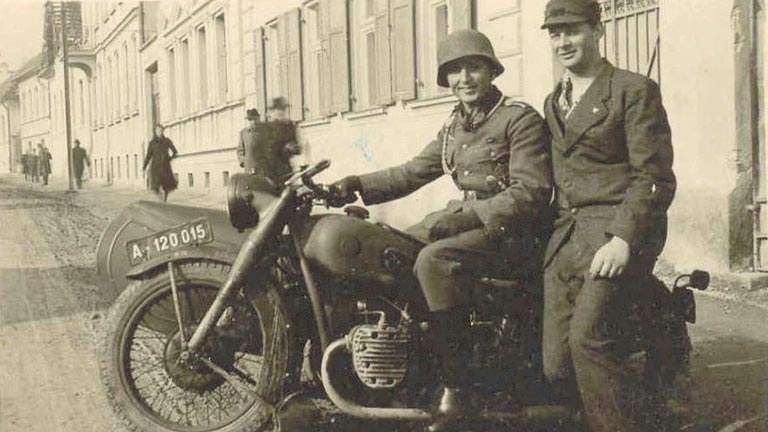 When Germany was invited back to the Six Days enduro in 1951, BMW continued to make improvements to their off-road motorcycles.
This time the bikes were increasingly different from the production models with larger front wheels, raised exhaust systems, telescopic forks with gaiters, protective oil pan covers and crash bars.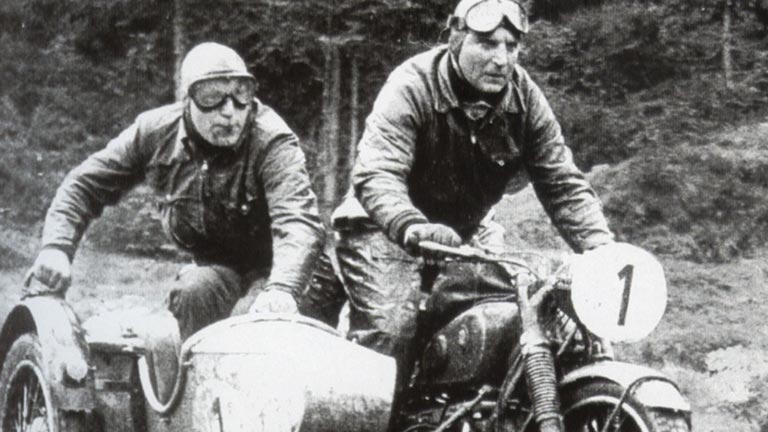 Compared to the lighter two-stroke machines of the day, the heavy BMW models were seen as relics from the past.
In 1963 a new frame and suspension was unveiled which resulted in a shorter wheelbase and improved ground clearance. The new bike won the German off-road championship in 1964 and 1965.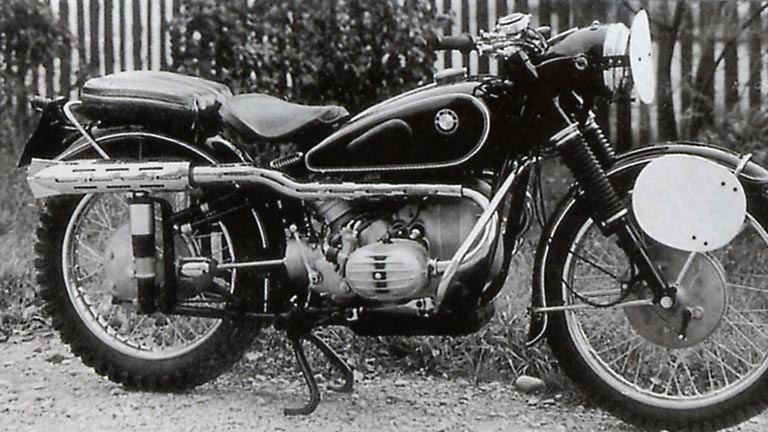 These technological developments led BMW by the end of the decade to release a new model range, the slash 5, which marked the beginning of BMW's modern era.
Stay tuned for the third installment in our 'History of the GS' video series!