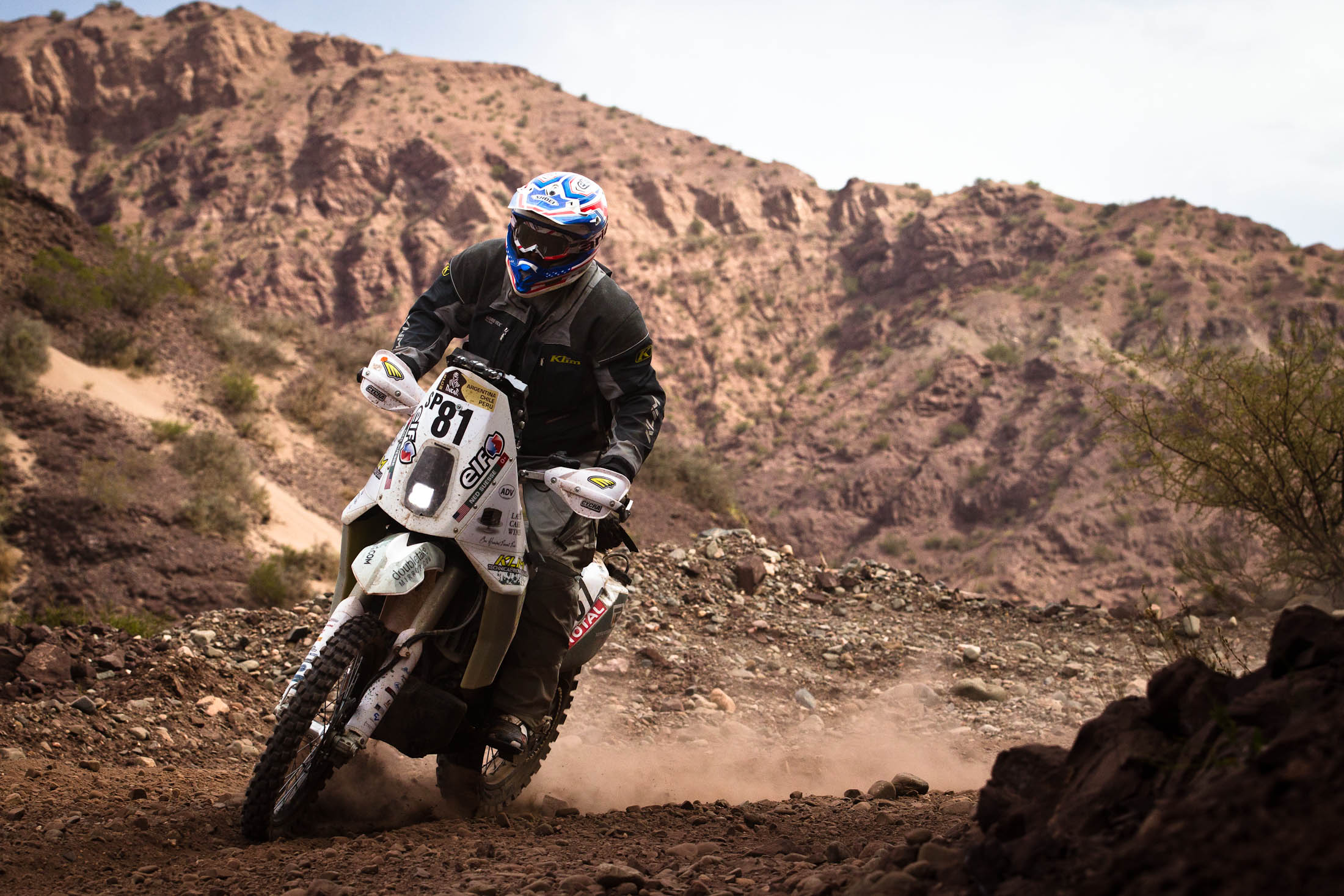 Ahead of this month's Tuareg Rallye, we sat down with Dakar Rally racer and all around adventure rider, Ned Suesse, to talk about the difference between this event and the infamous Dakar, as well as his experiences in Africa, bike setup, race prep and elephants. Follow the link to read our recent ADV interview with Neduro!
Tell us about the Tuareg Rally…
The Tuareg Rally is a long running race organized by Germans, although this is the first year it will be in Tunisia instead of Morocco. In some ways, it represents the opposite end of the rally spectrum from the Dakar-it's cheap(ish), low pressure, and the days promise to be interesting, but not necessarily brutal. However, what it has in common with Dakar are some of the best parts- the fun of navigating from a roadbook, meeting people from all over the world, and of course, racing a dirtbike!

After having completed the Dakar, why are you interested in this?
For me, the Dakar was an experience that went beyond enjoyment or pleasure, it was a question that I needed to answer for myself. I put a lot of pressure on myself in terms of budget and really wanting to finish. The Tuareg is different- it's back to the basics. I love riding and racing, I love navigating, I love traveling- this race is a way to do all those things that I enjoy, without the intensity of the Dakar.
How does your Dakar setup differ from this rally bike?
I decided to race the Tuareg with only about 5 days before I needed to ship the bike… so I had to use what I had! I took 2 of everything to Dakar, and only used one, so the Tuareg bike is made up almost exclusively of leftover spare parts from Dakar. Suspension, fairing, roadbook, ICOs, etc all were either on the racebike at some point, or traveled to and from the race without being touched.
What's different is the engine beneath it all- I'm racing a 505XCF, which is a completely different architecture to the 450XCW I raced in Dakar, and makes a ton more power. In addition, it has a closer ratio gearbox (very nice with tall rally gearing) and no kick start- a risk I wasn't willing to take in Dakar, but at the Tuareg, I'm not so worried.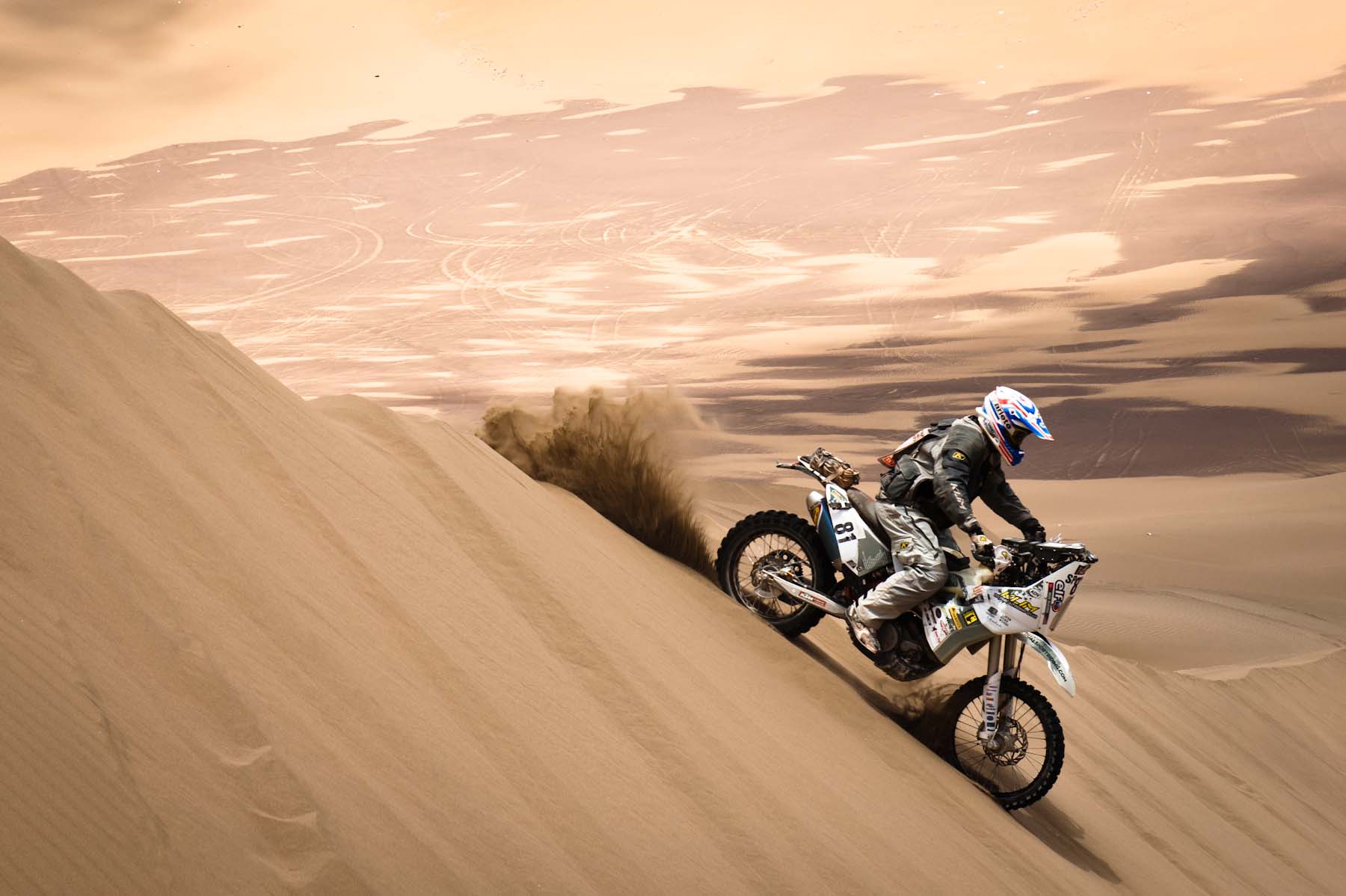 What do you think will be your greatest challenge during this rally?
Not letting myself get carried away. Tunisia is not a place that I want to rely on emergency services, nor a place I want to strand myself with a blown up bike. In Dakar, the safety net is very well prepared, here, not so much.
What gets you outta bed in the morning?
Two things, and they compete with one another. The first is treasuring what I know- my family and friends, favorite trails and bikes, work, etc. Second, the knowledge that there is more out there- more people to meet, more trails to ride, more motorcycles to blow me away, more wine to sample, always more and I want to experience as many of those things as I can.
Any special medical prep for an adventure in Africa?
None that I did, hopefully I didn't miss something!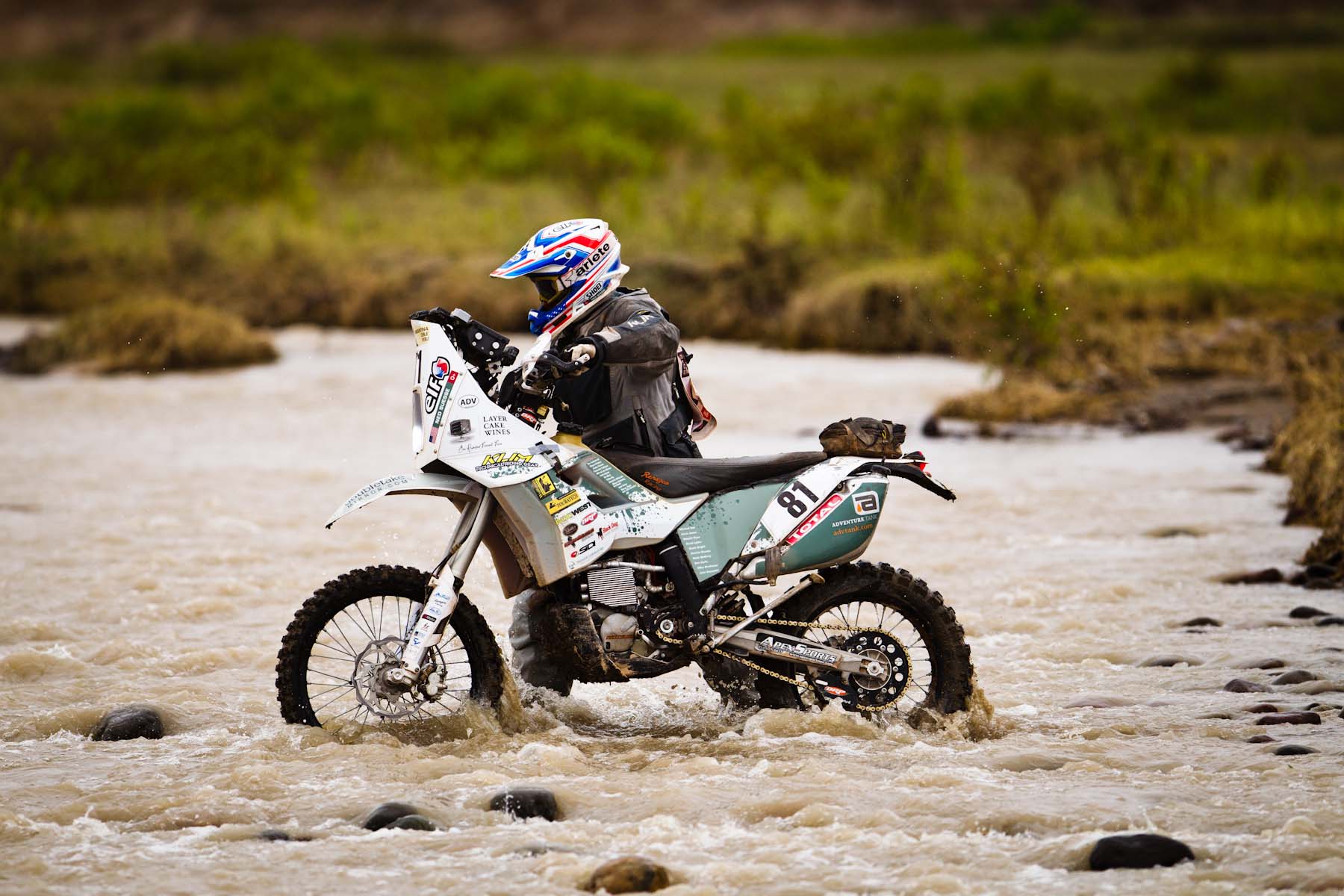 Are you competing for the podium? Are you racing to finish, or to win?
Always to finish! I'll be happy if I feel like I rode well and consistently, wherever that places me. I race against myself more than I race against others.
Are you going to bring a different set of spare parts vs. Dakar?
Yes, because the spares are all mounted on the bike and are no longer spare! I've got a very minimal set of replacement parts along, just the absolute basics. The rest will get made up as we go along.
How many stages and total miles/km and how are the stages setup?
There are 7 stages total, and I haven't seen a precise mileage figure but I would guess we'll race somewhere around 2000km. The rally is a very neat setup- a semi-cloverleaf where the bivouac moves only 3 times, yet we get 7 unique tracks that don't overlap each other. We'll see both pistes (roads) and dunes, and I'm told, some technical offroad. This last part excites me, the more technical the better!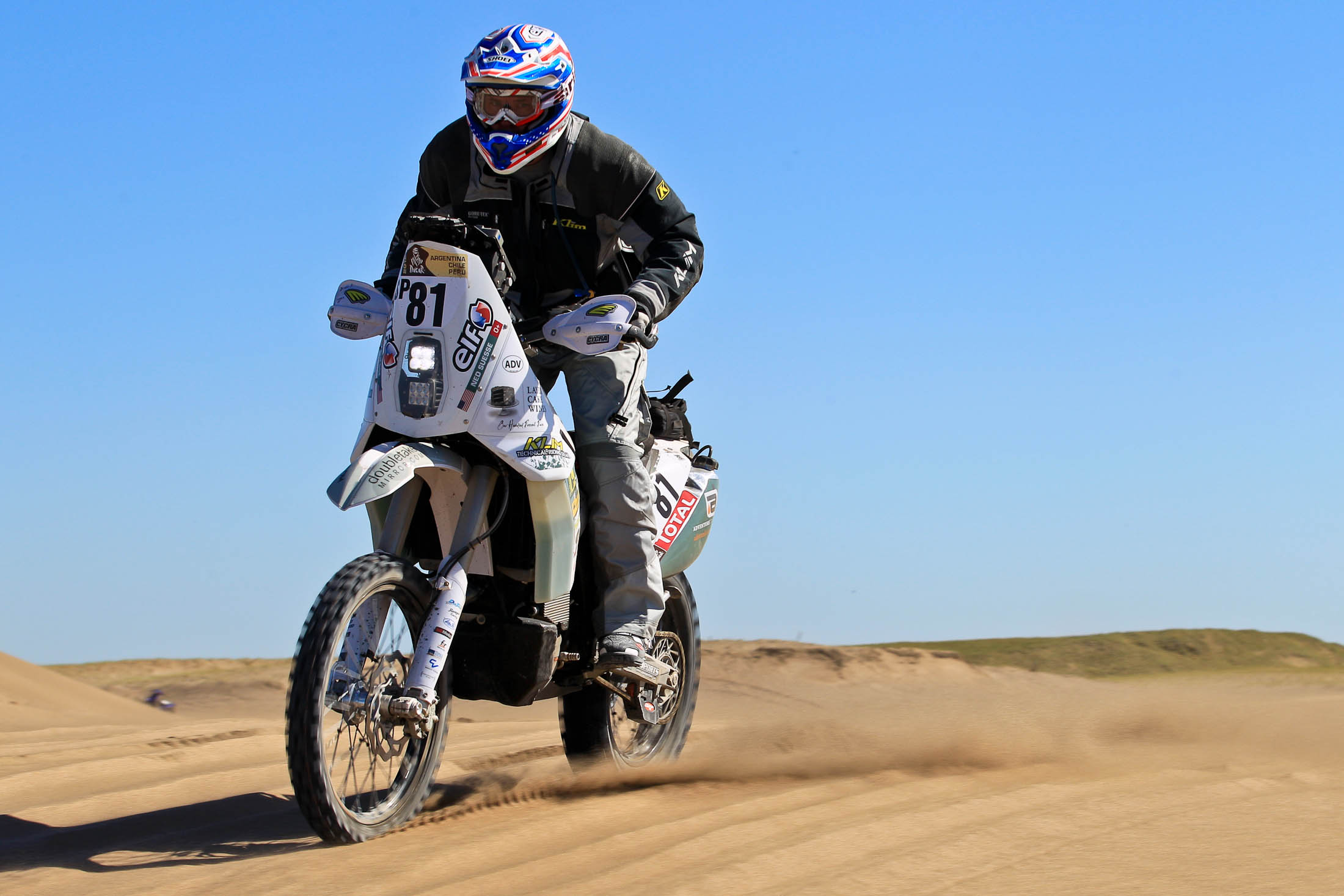 Have you ever been to Africa? What countries will you visit along the way?
I have both traveled and raced in Morocco in the past, and loved it. There's a level of chaos in Morocco that exceeds anything I've seen elsewhere- humanity and machinery mingling at a maddening pace. I hope Tunisia is like that but different!
Are you afraid of elephants?
Darn straight I am! But I'm more likely to see camels, which I'm also afraid of.
Are you exercising? Eating right?
More of the former than the later, but generally, yes to both. I will say I've been enjoying the medicinal benefits of If You see Kay wine, which I hear is great for the heart.
Do you suffer from Monkey Butt?
Immediately on stock seats, but luckily, James Renazco made me a special saddle. I don't know how he does it, but I can ride on his stuff forever with no discomfort.
Click HERE to learn more about Neduro.