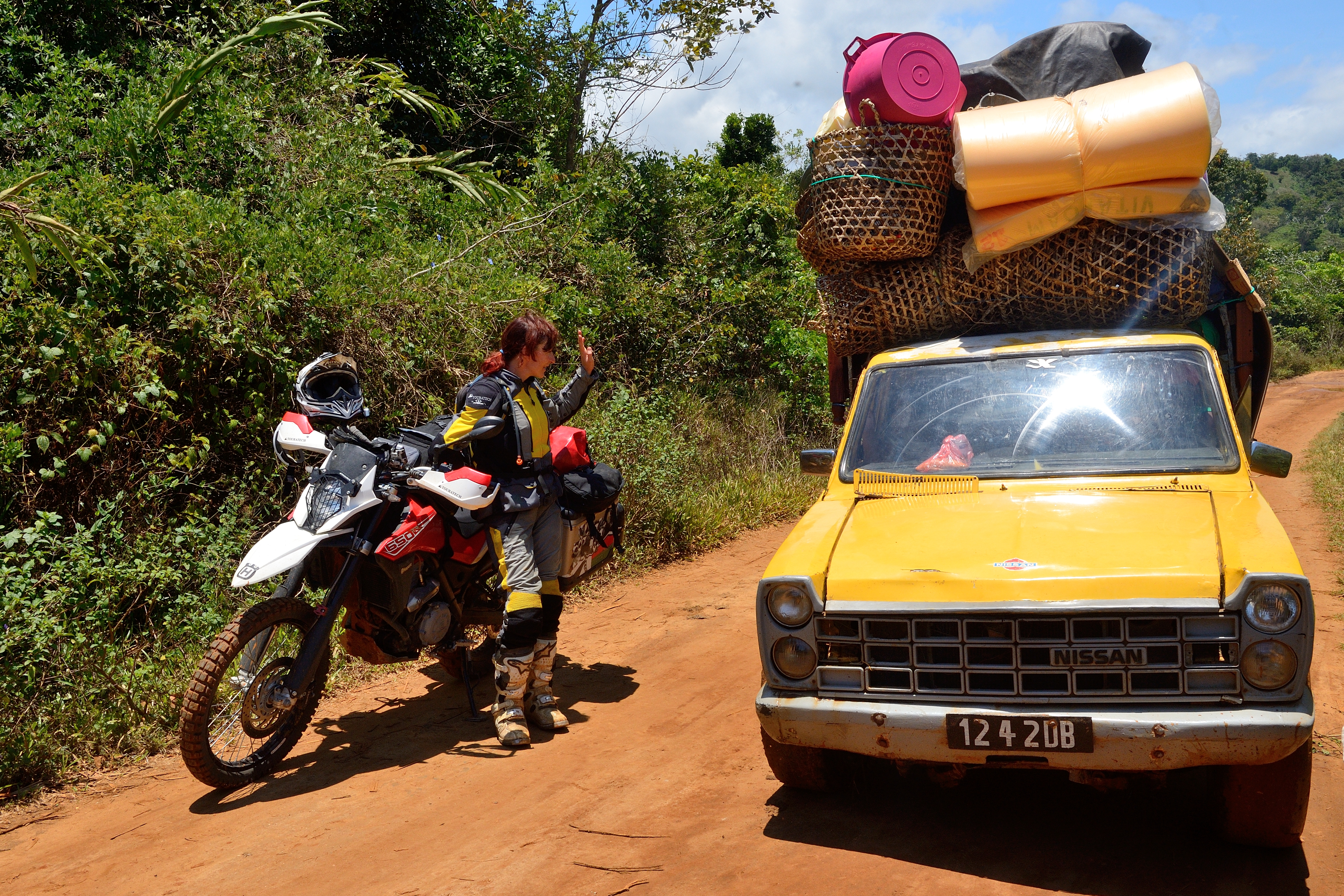 Renowned photo journalist and adventure motorcyclists, Ramona Schwarz, recently returned from a 1,500 mile motorcycle expedition to Madagascar where she tested Touratech's new line of accessories for the Husqvarna TR650 Terra. Along the way, Ramona encountered a wide variety of terrain; including an assortment of asphalt, gravel, sand and mud as well as a handful of water crossings. And while the new TR650 Terra is a capable dual-sport direct from the dealer, the Touratech accessories she installed provided luggage capacity and ensured that both she and the bike completed the trip safely.
Among the parts installed on Ramona's TR650 Terra were Touratech's new 'Works' footpegs, a 'Pro-Digital' tankbag, handguards, a stainless steel quick-release headlight guard, skid plate, breathable seat and a Zega Pro pannier system.
Click HERE to see Touratech's complete line of accessories for the TR650 Terra and Strada.