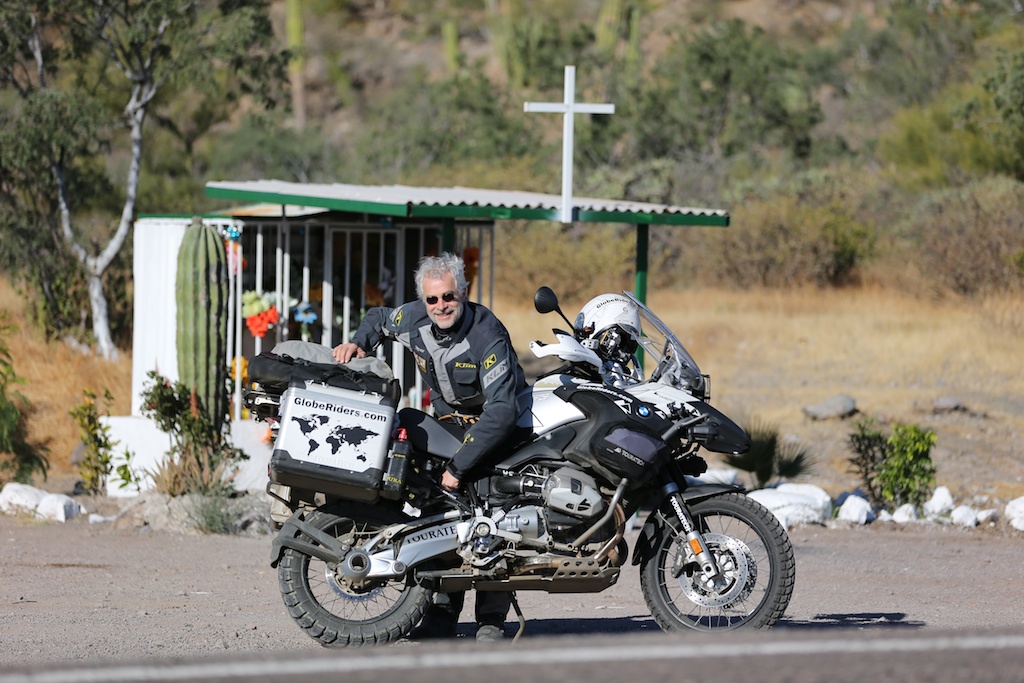 "We just got to our hotel here in Durango, Mexico, and what a day it has been! We started out from Mazetlan where we had arrived via ferry from La Paz, Baja California. The weather was warm and nice as we started the climb up what is often referred to as "El Espinazo del Diablo" or in English, "Devils Back Bone." The ride was fantastic and my new bike performed exceptionally.
Since installing Touratech's new Extreme Shock on my R1200GS Adventure, I have been longing for some great on and off-road enviroments to test the shocks. So far, after leaving Seattle on December 26th and heading south, I've traveled more than 3,000 mile and encountered rain, snow, black ice – as well as slow speed and high speed riding.

After I loaded the bike with all my travel gear, I cranked up the preload on the rear shock absorber and fine tuned the valving on the damping. Following some adjustment the first day, I soon discovered that I had found my personal sweet spot for the suspension and, I love it! I like my suspension to be on the stiff side with minimum sag, that way the bike gives me a more rigid feeling with all the weight that I am carrying, and no wobbling around.
As the the journey continues south toward Tierra del Fuego I will send some additional updates on how I like the setup. All I can say at this point is that I am super happy with how the suspension performs. I bet I did a million turns as we climbed up the Sierra Madres Mountains earlier today – what a incredible ride this is! Definitely a 'Bucket List' item for bikers."
– Helge Pedersen, Founder, GlobeRiders Motorcycle Adventures
Click HERE to learn more about the world's first suspension system purpose-built for adventure touring motorcycles.