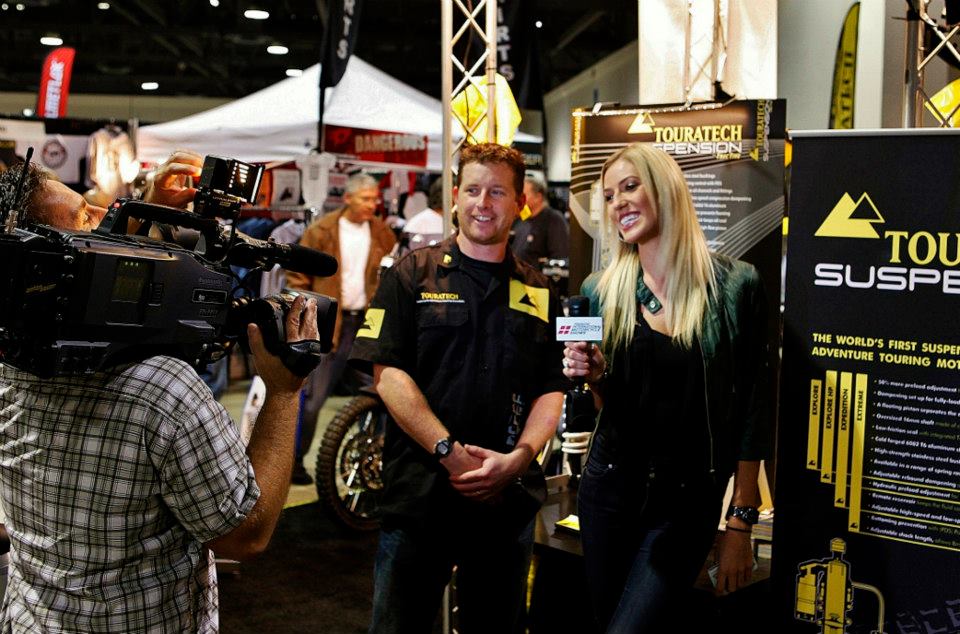 Touratech-USA's General Manager, Paul Guillen, speaks with Chelse Schipper from the International Motorcycle Shows about Touratech Suspension; the world's first purpose-built suspension system for adventure touring motorcycles, at last weekend's Long Beach IMS.
Stop by the Seattle or New York International Motorcycle Shows to see our new suspension system!
Click HERE to learn more about Touratech Suspension.