In August of 2012, Paul Guillien, Touratech-USA's General Manager and Backcountry Discovery Routes board member, rode a 2012 Yamaha Super Tenere XT1200Z on the Colorado Backcountry Discovery Route (COBDR) expedition. Guillien, who rode the new Tenere alongside several BMW GS's and KTM 990's, was unsure of how Yamaha's new twin cylinder, 1200cc motorcycle would perform on dirt. However, the COBDR proved to be an excellent test ground, as Guillien was required to traverse a wide variety of terrain while he and the BDR team crossed the state of Colorado. In addition to establishing the new Backcountry Discovery Route, the COBDR expedition was an opportunity for Touratech to learn more about how Yamaha's new ADV motorcycle performs on an off-road expedition.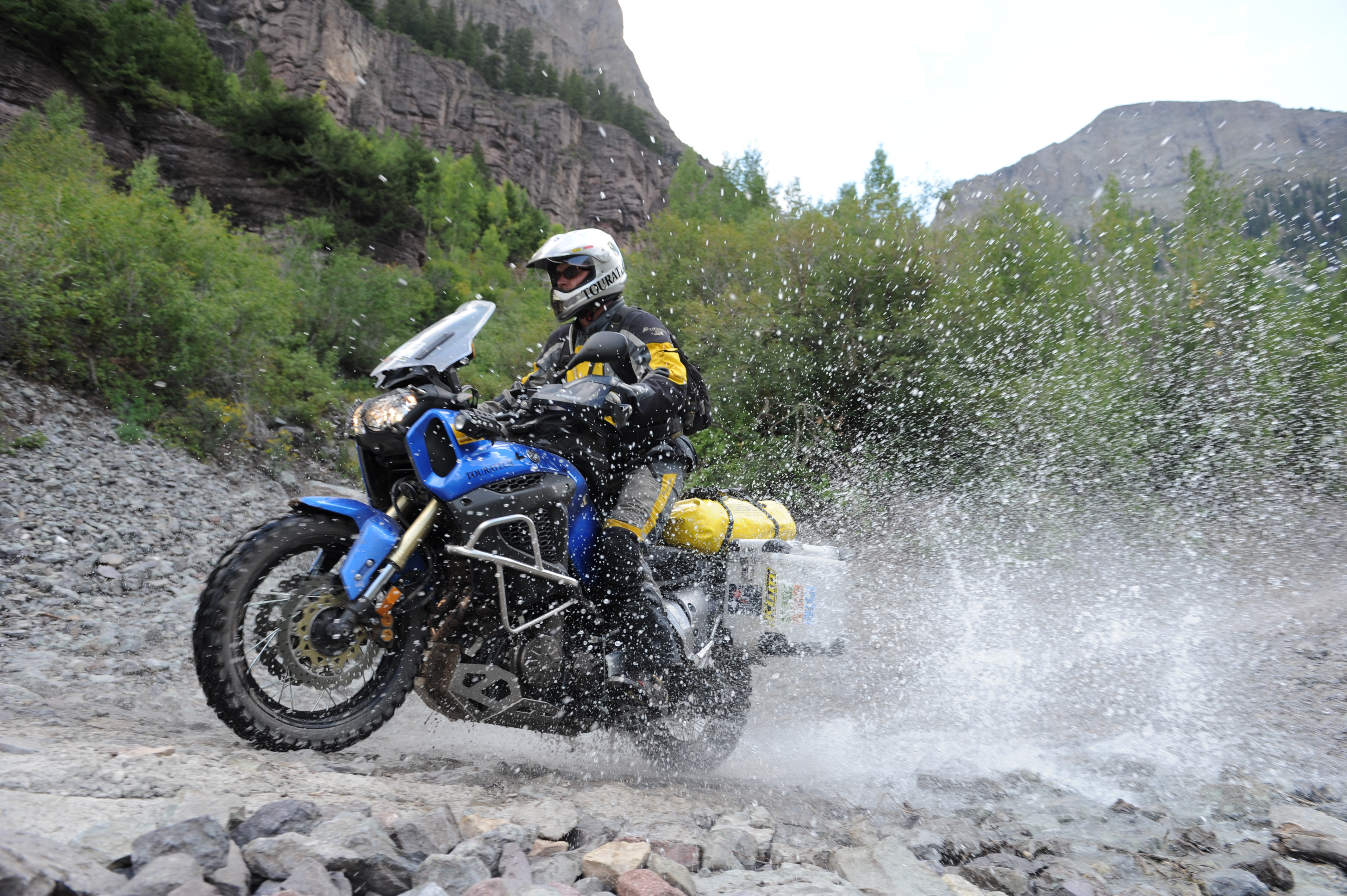 Although the Anti-lock Braking System cannot be shut off on the bike, not once in the 750-mile trip did Paul feel as though he needed to disable it. "The brakes were always there," says Guillien, "It digs down through the gravel and stops." Additionally, Paul found that the first traction control setting, which fully limits wheel spin, as well as the second which allows a small amount of wheel spin, were optimal for most of the COBDR expedition. "There are a lot of steep gravel corners and you're able to give it as much throttle as you need and it'll meter out the power to keep the back end behind you," Guillien explains, "I kind of like the insurance policy of having [traction control] on there, you can really ride aggressively without having to worry about losing your back end."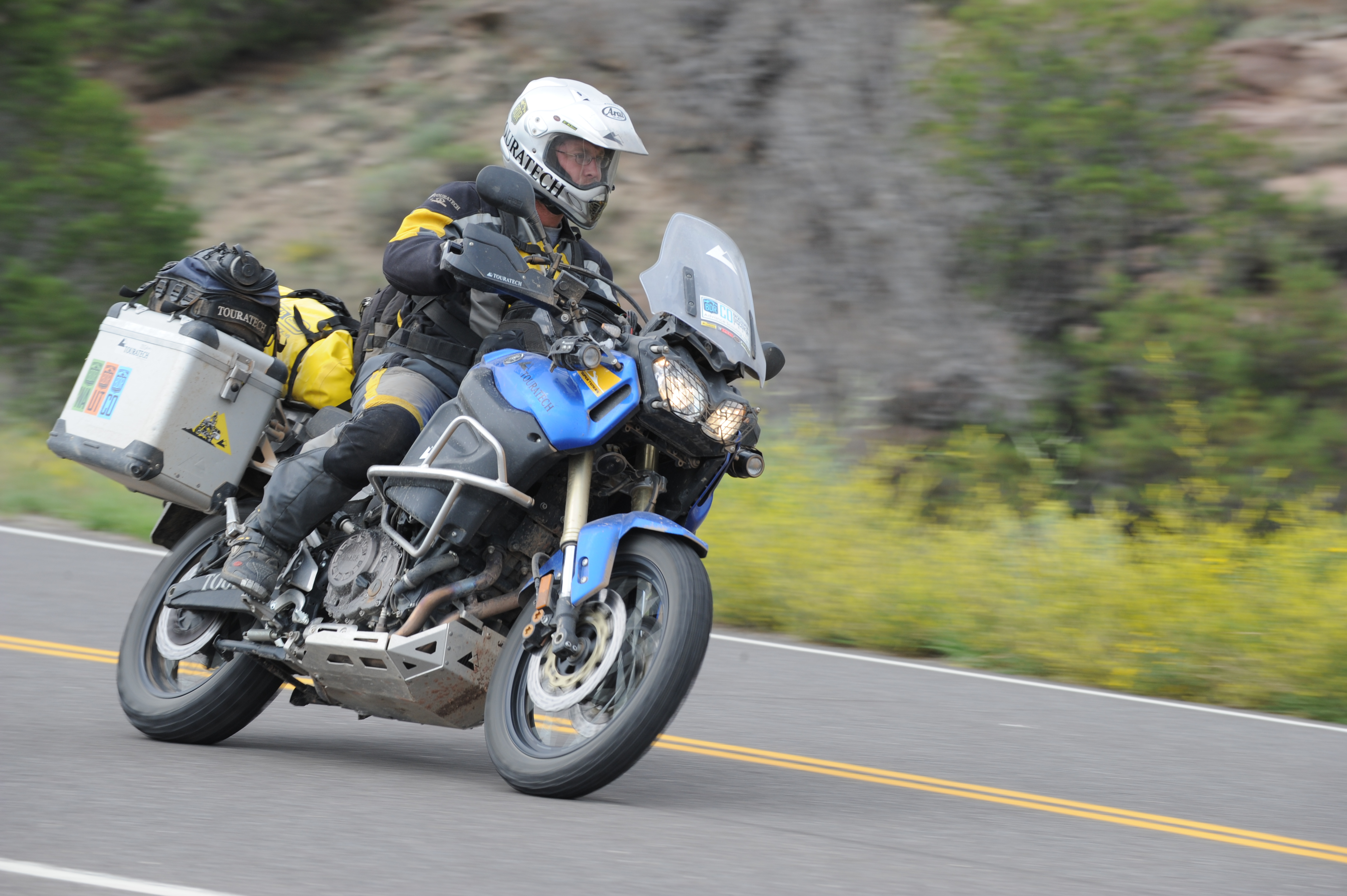 Back on the street, Guillien finds the Yamaha Super Tenere well-suited for an exciting ride. "The bike was a blast. It was so much fun. It's got a low center of gravity and is very nimble. It's definitely got a little bit of sport bike DNA."
So what's the verdict? "Well, it's not the ultimate BDR machine," Guilien admits, "but it's something that's very fun on the street, and works well when riding two-up or street touring." And can it handle the Backcountry Discovery Route? "Heck yes," says Paul. "It's totally capable and you can have a lot of fun on the bike, just like I did on this trip."
Shortcomings:
Heavy
Lower clearance
Not the type of bike you want to jump
Strengths:
Traction control
Good for two-up
Well-rounded
Great on the street
Click HERE to see Touratech's Bike Build blog for the Yamaha Super Tenere XT1200Z.