Now available in both silver and black, Touratech's crash bars, upper crash bar extensions and skid plate for the BMW R1200GS are made from stainless steel and lightweight aluminum , and offer the ultimate in engine protection.
"Over the years, Touratech customers have asked for options when selecting protection pieces for their adventure motorcycle. Well, you asked for it and Touratech has delivered! The black crash bars and skid plate for the R1200GS look great and we're excited to offer additional options to our customers."
-Paul Guillien, General Manager, Touratech-USA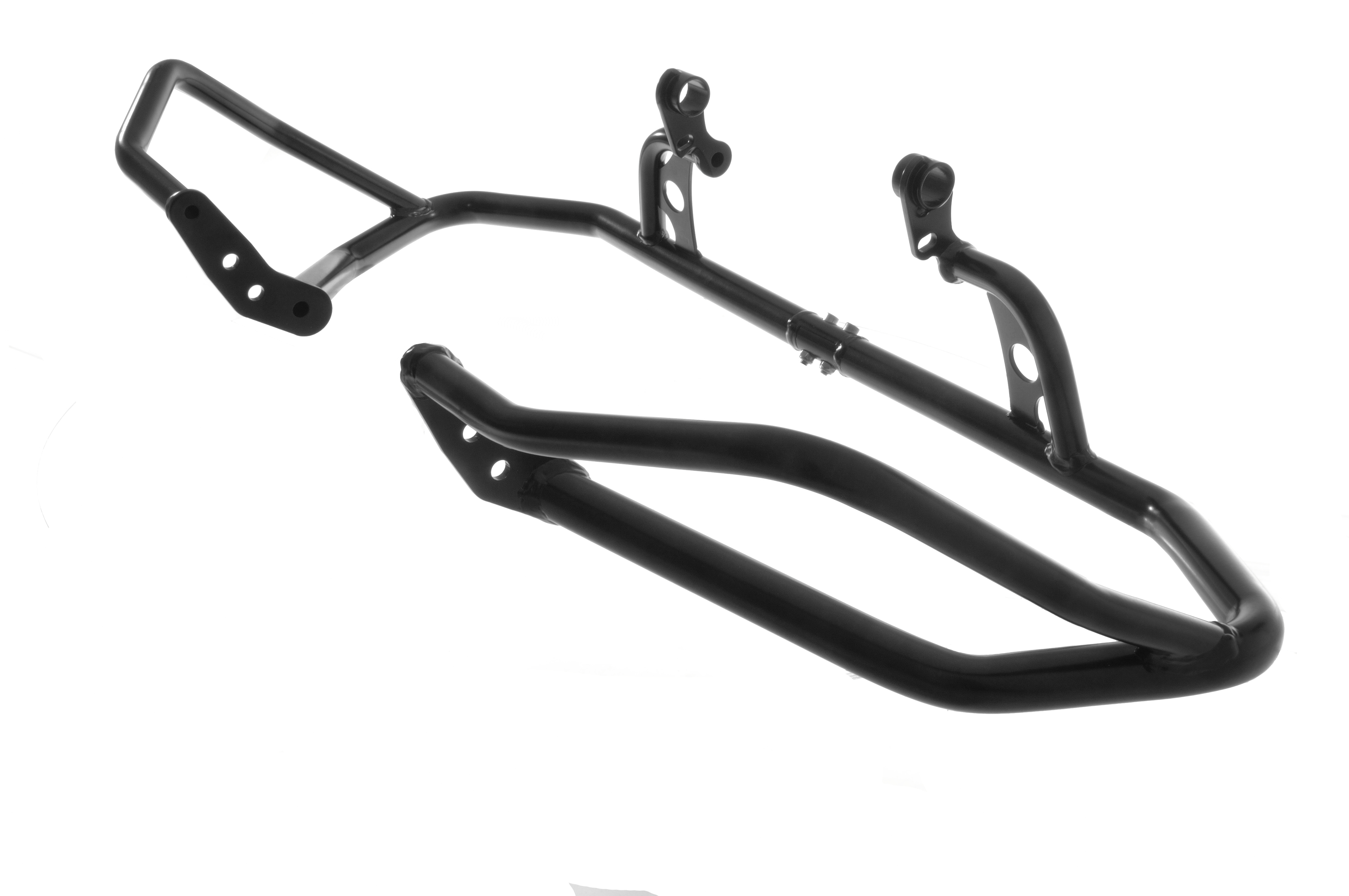 R1200GS Crash Bars (Black) – $424.00
Made from 25mm (1") stainless steel, Touratech crash bars are designed to transfer impact to the strongest parts of the chassis while simultaneously protecting the cylinder heads and engine case. Additionally, the stainless steel material ensures these bars will never show signs of rust or corrosion. Available in our new black epoxy-coated finish, Touratech crash bars look particularly good on BMW's Triple Black R1200GS!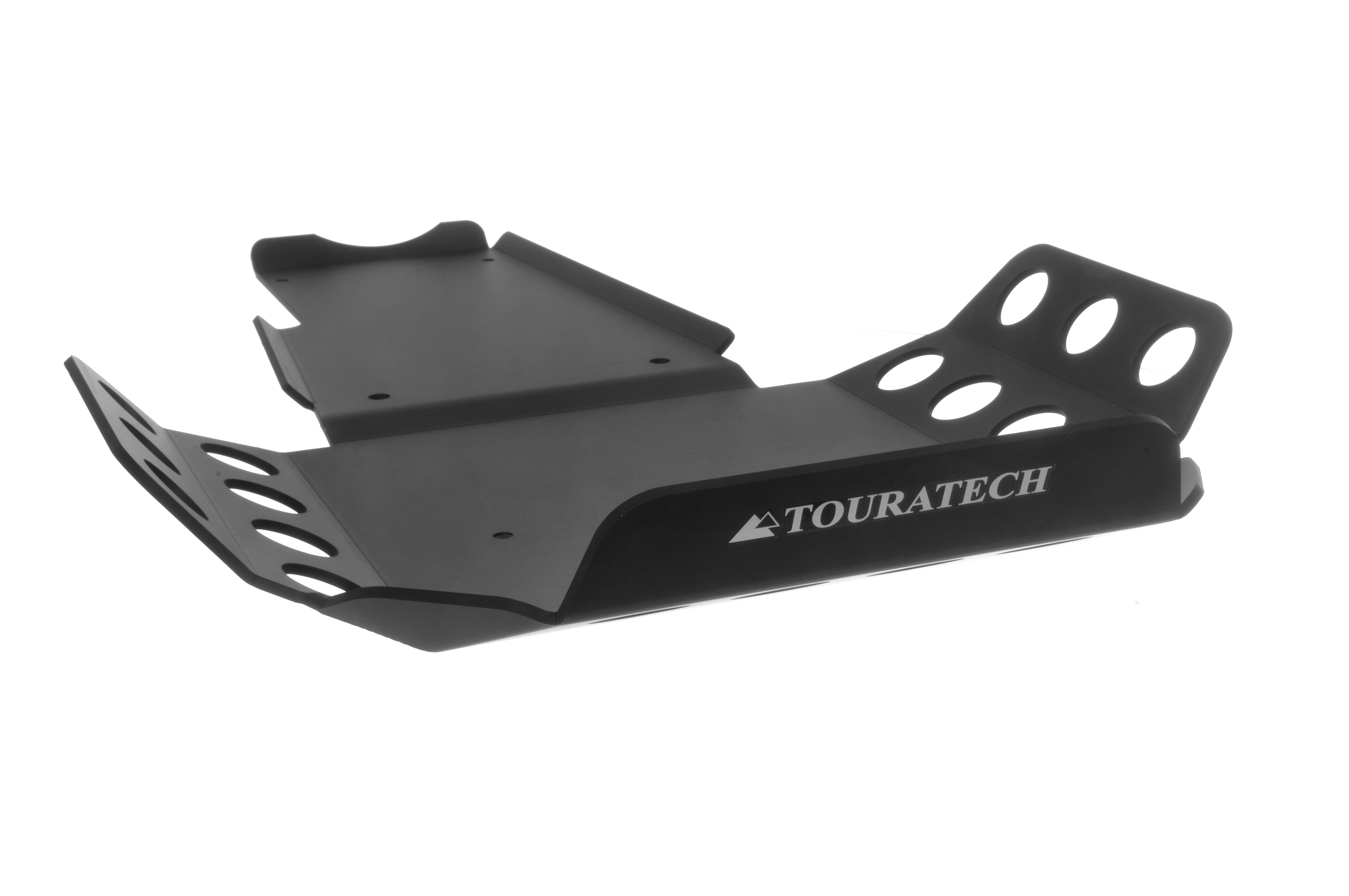 R1200GS Skid Plate (Black) – $261.80
Touratech's skid plate is crafted from lightweight aluminum and is welded in the corners to increase strength. Featuring a low profile deign, Touratech's skid plate for the R1200GS is designed to maximize ground clearance and uses six bonded-rubber isolators to ensure a reliable connection. Measuring 24" long, protection extends from the front exhaust crossover all the way back to the centerstand, protecting the catalytic converter and allowing the bike to slide over tall obstacles.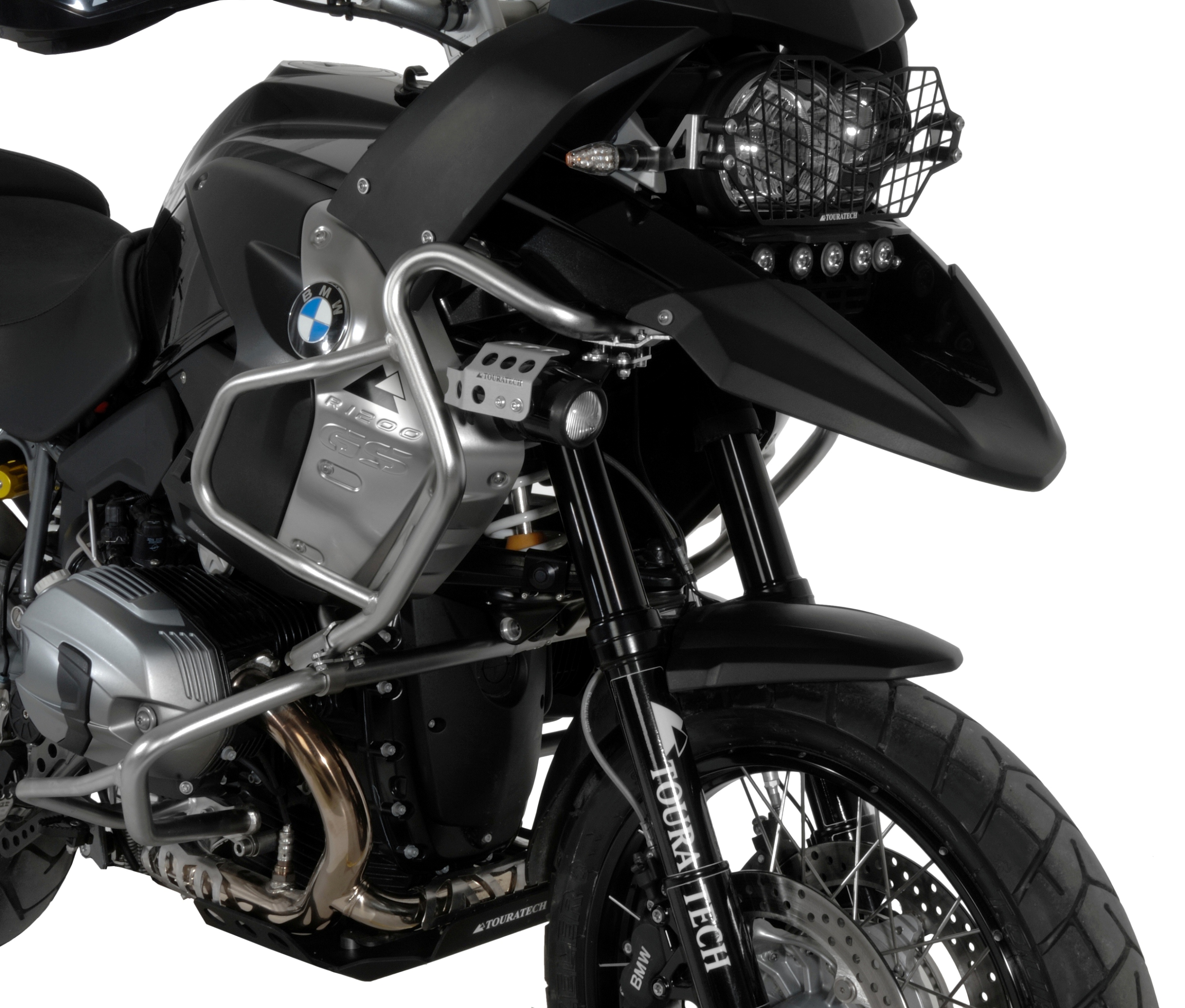 R1200GS Upper Fairing Crash Bars (Black) – $327.20
Touratech's Upper Fairing Crash Bars for the R1200GS are made from 25mm (1") stainless steel and are engineered to take the impact of a tip-over. The Upper Fairing Crash Bars will protect your BMW's expensive plastic fairing pieces and fuel tank, and are designed to be used along with Touratech's lower crash bars, as well as BMW's OEM crash bars for the R1200GS.
For a look at all of the Touratech accessories available for the BMW R1200GS, click here: http://2rtec.us/R12GS