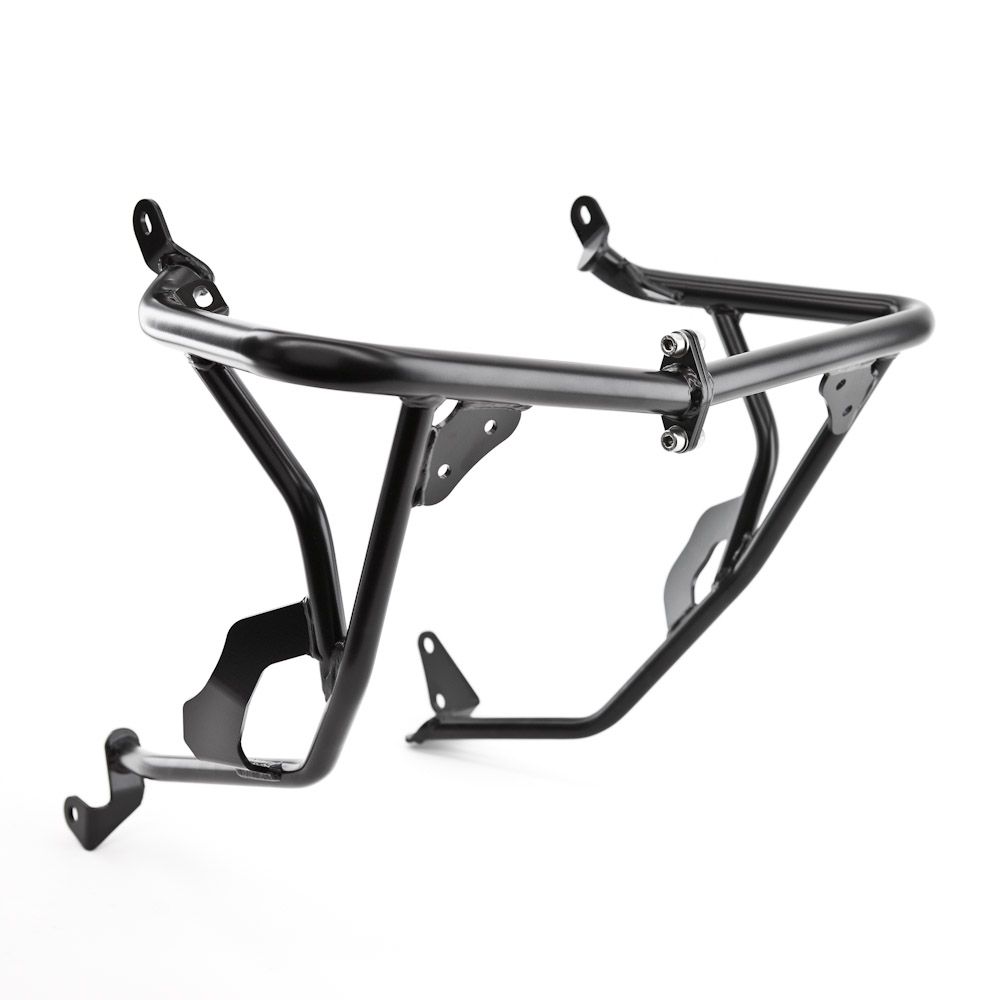 In celebration of BMW's aesthetically updated F800GS, Touratech is now offering both crash bars and upper crash bar extensions, what we feel are the most essential protection pieces for any ADV motorcycle, for just $249.95 and $109.95 respectively.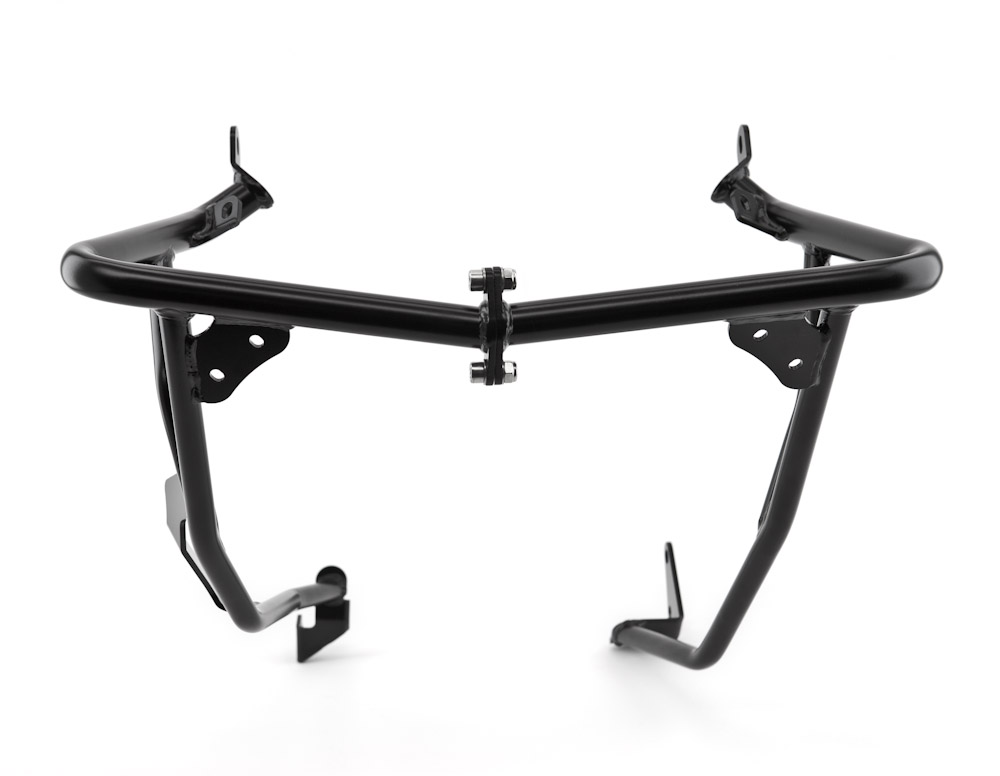 Touratech Crash Bars: $249.95 (Regularly $264.95)
Touratech Crash Bars offer the most protection for your BMW F800GS, F700GS or F650GS twin because they mount to the steel chassis of the motorcycle rather than the engine. Most other crash bars take the easy way and mount directly to the engine which transfers impact to the very thing it should be protecting… your engine! The heavy duty 1″ (25mm) diameter steel tubing and tig welded construction offers superior strength and maximum protection.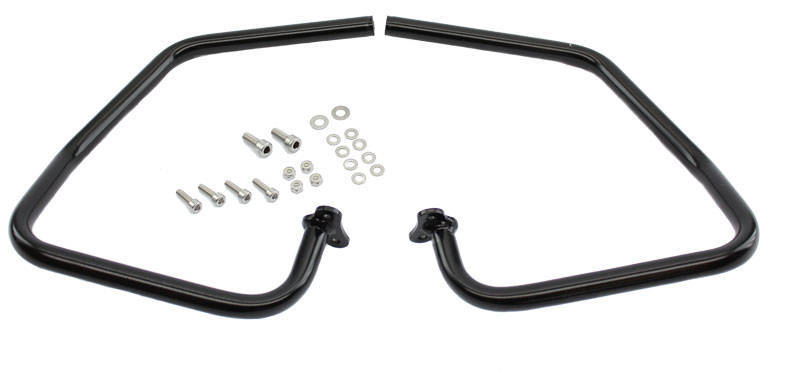 Upper Crash Bar Extension: $109.95 (Regularly $126.95)
Combine the Touratech crash bar extension with the Touratech crash bars for the ultimate protection for your BMW F800GS, F700GS or F650GS twin. These protection bars extend upward from the Touratech crash bars to further protect the radiator and bodywork of the F800GS, F700GS or F650GS twin. Touratech crash bar extensions are precision crafted using tig welded 18mm steel tubing. The bars are powder coated black for a finish that looks great and blends in with the bike.
Click HERE to see all of the accessories available for the BMW F800GS, F700GS and F650GS twin.