Touratech recently released a handful of highly anticipated accessories for the Kawasaki KLR 650, one of the most popular bikes in the adventure motorcycle market. Our product line includes a skid plate, headlight guard, throttle lock, tank bag, Zega Pro top case rack and Zega Pro pannier system.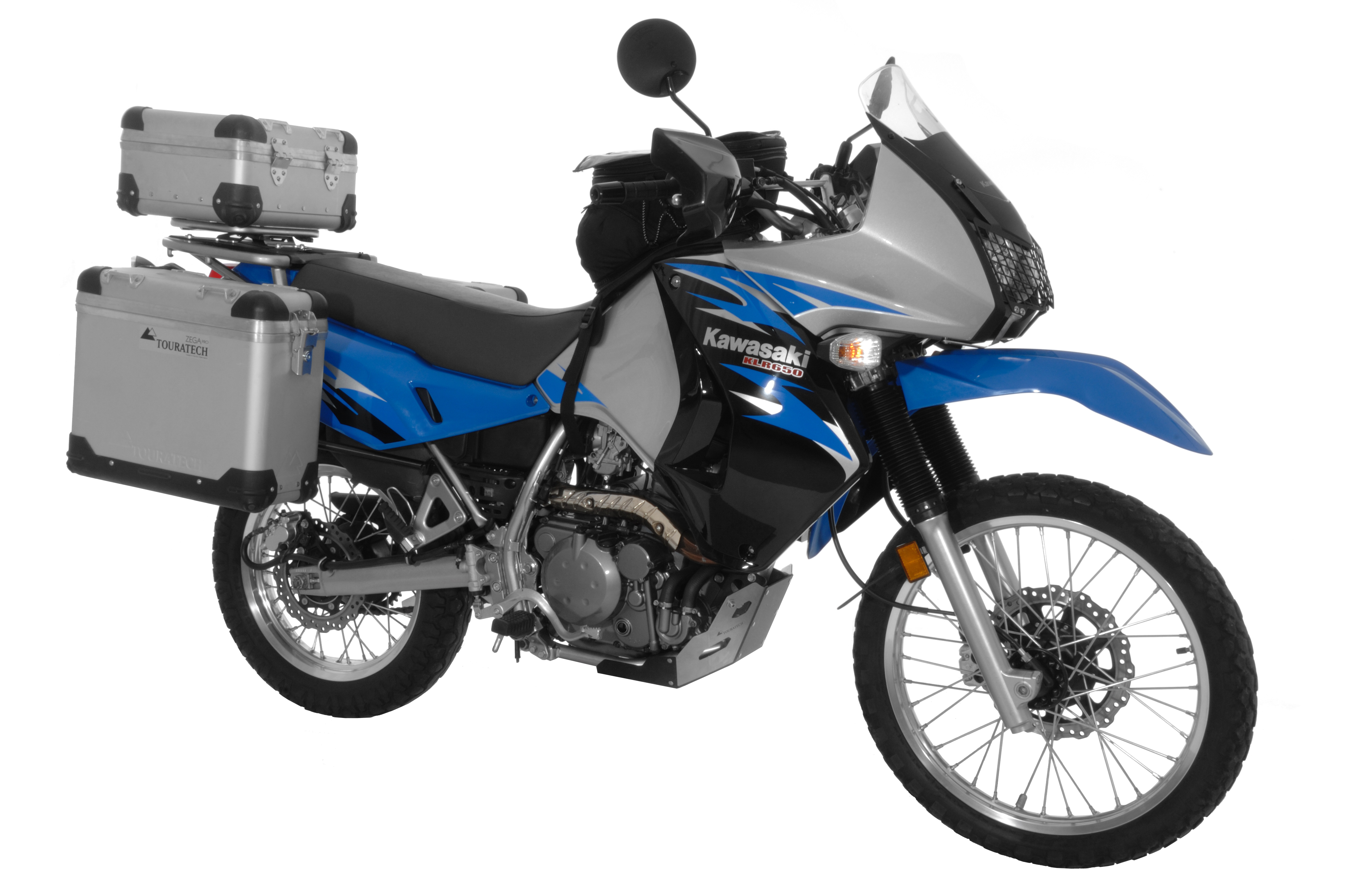 This complete Zega Pro pannier system from Touratech is engineered specifically for the Kawasaki KLR 650, and provides the ultimate in secure and dry storage for your motorcycle travels. When it comes to motorcycle luggage, nothing compares to aluminum with it's light weight and strength. Touratech is the leading manufacturer of aluminum motorcycle panniers, industry wide.
Touratech Zega Pro panniers have provided secure dry storage for adventure riders the world over. The body and removable lid feature rounded lines with rugged corner protection that is easily replaceable. Low profile anchor loops provide a flat surface that makes the pannier a good seat at the campfire. Crafted with 1.5mm aluminum and welded/stainless steel rivet construction these sturdy panniers are available in 31, 38 and 45 liter sizes.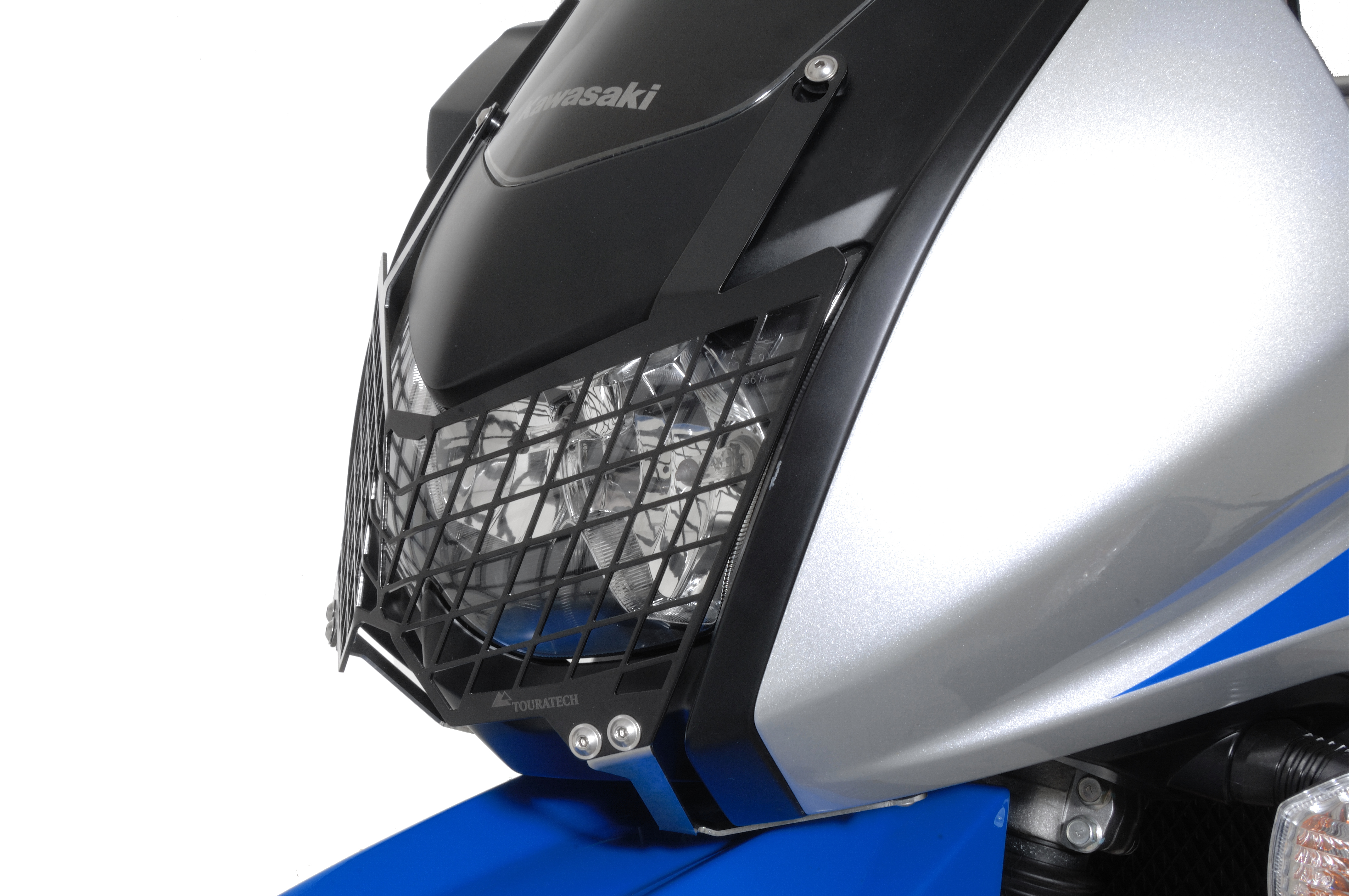 Stainless Steel Headlight Guard
Get the ultimate in protection for the expensive headlight housing on your KLR 650 with this stainless steel headlight guard from Touratech. All it takes is one thrown rock from a faster moving motorcycle or car to crack your fragile headlight housing. Made of black powder coated stainless-steel, this headlight guard is precision laser-cut to fit your 2008 and newer Kawasaki KLR650 perfectly. The extremely strong stainless steel grid pattern will deflect even the biggest rocks.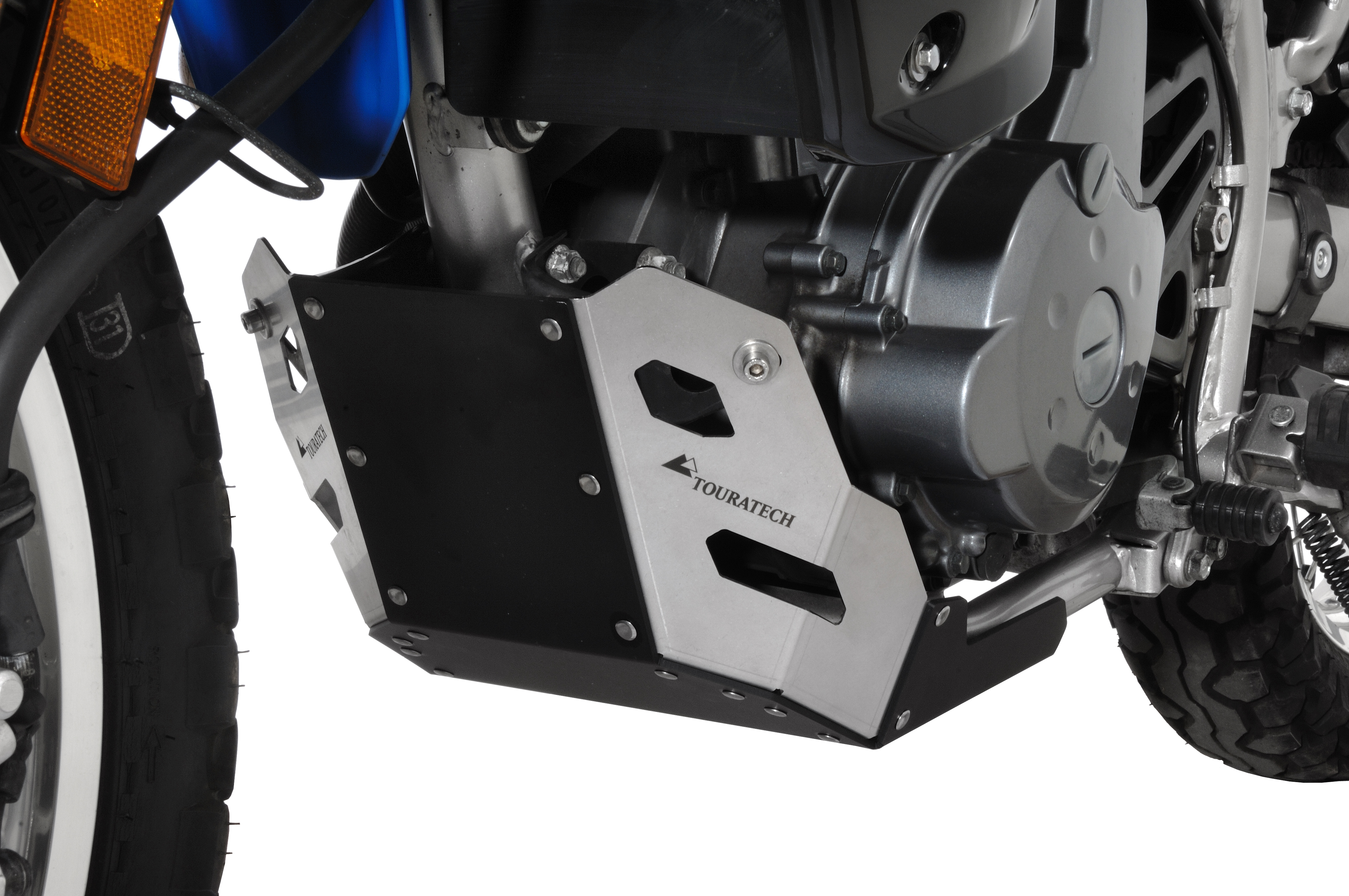 Protect the vulnerable front and underside of your engine with this rugged KLR650 skid plate from Touratech.
Precision made in Germany from 3mm thick aluminum and 2mm stainless steel plate, this engine guard will keep your KLR 650 safe from large rocks, stumps, or debris thrown from the front tire. Easy to install, this skid plate even has a cutout to allow draining of the engine oil.
The skid plate is easy to install using the supplied hardware and requires no modifications to the motorcycle.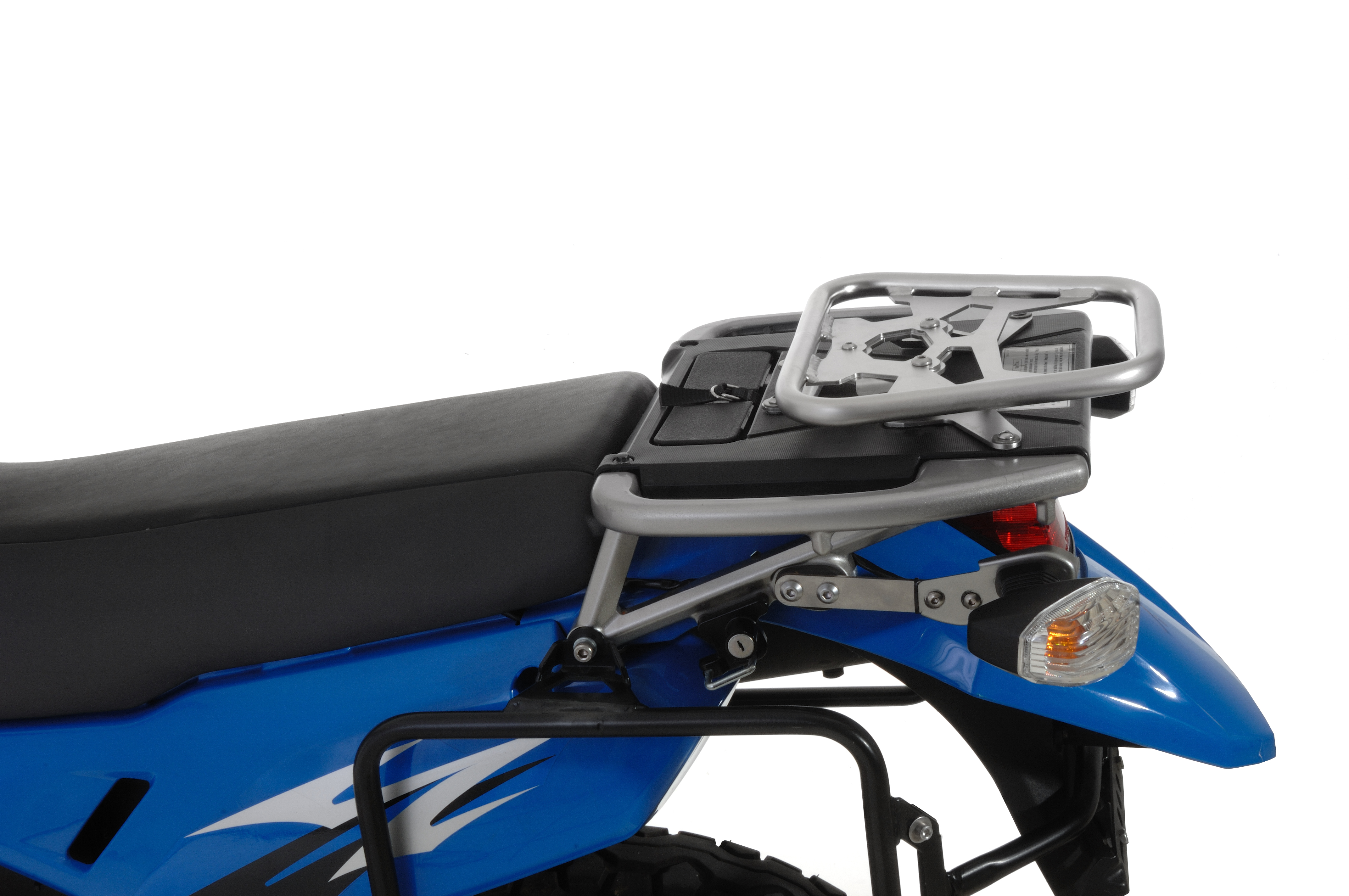 This stainless steel rack from Touratech is designed specifically for the KLR650 and accepts any Rapid-Trap equipped Zega Pro topcase.
Easy to install, no modifications to tail section necessary. All hardware is included in the kit.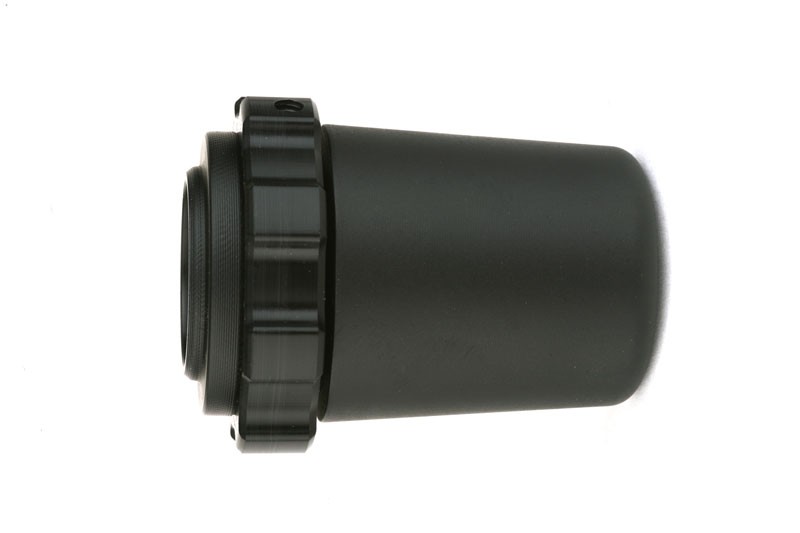 Finally some relief for your throttle hand on those long freeway stretches that are sometimes unavoidable during your trip!
Precision machined by Kaoko in South Africa, the throttle lock provides a "cruise control" for your Kawasaki, making long distances at a constant speed much less painful to ride. A simple twist of the knurled knob will hold your throttle in place temporarily to give your right hand a much needed rest.
The throttle lock simply replaces the stock bar-end weight and retains full vibration damping from the stock unit.
Click HERE to see our complete line of accessories for the Kawasaki KLR 650