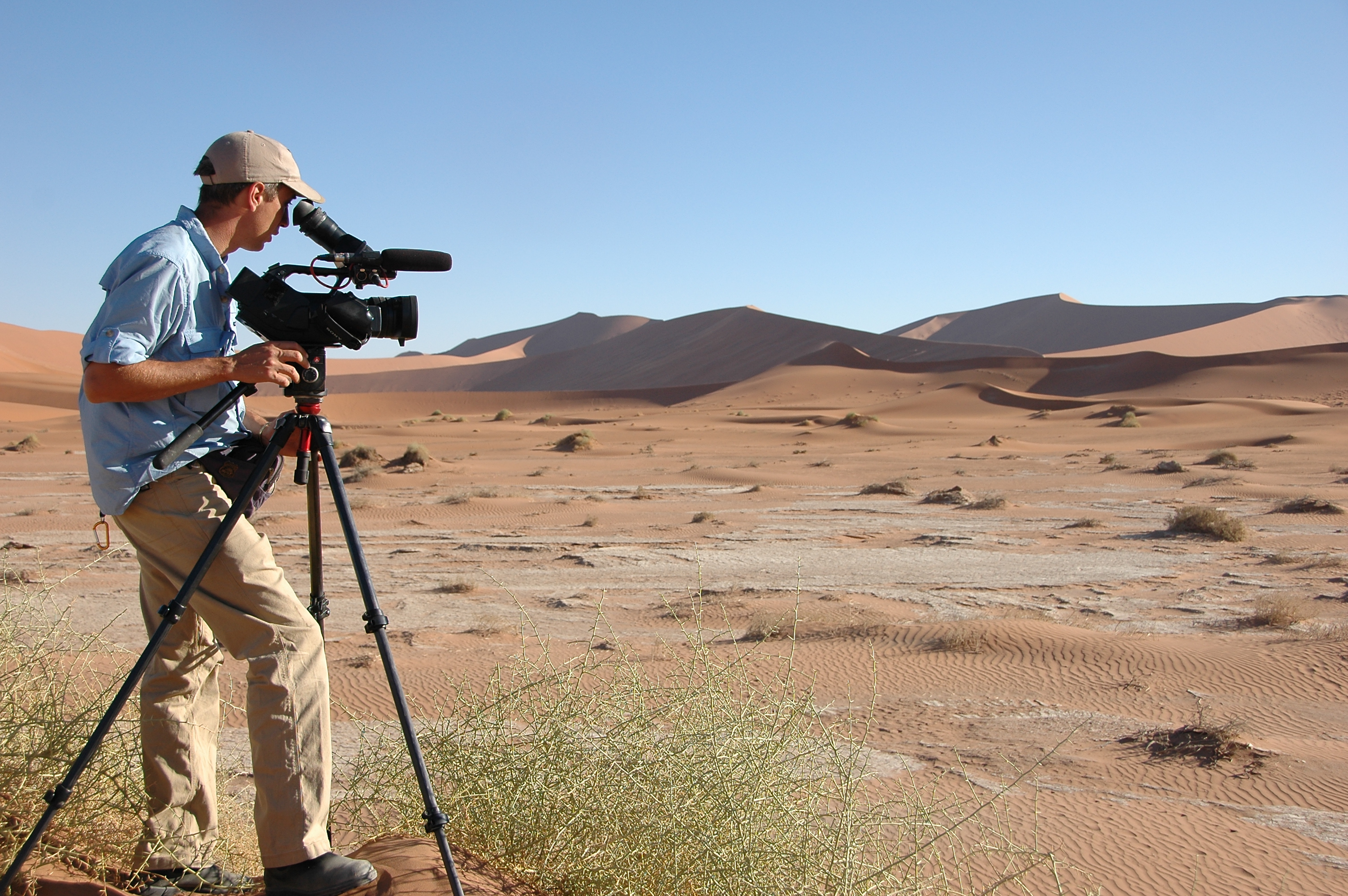 Sterling Noren is an adventure filmmaker from Seattle, WA who has been exploring the world by motorbike since the early 1990s. Sterling is the founder of Noren Films, a production company responsible for numerous ADV documentaries and instructional DVDs including the 'BMW GS Off-Road Riding Skills Instructional DVD.' He is also a member of the GlobeRiders team and has traveled the world with renowned motorcycle adventurer, Helge Pedersen.
In this, the first of many 'ADV Interviews,' Sterling tells us about some of the things that inspire him to travel, where he's been on a bike and where he plans to go next.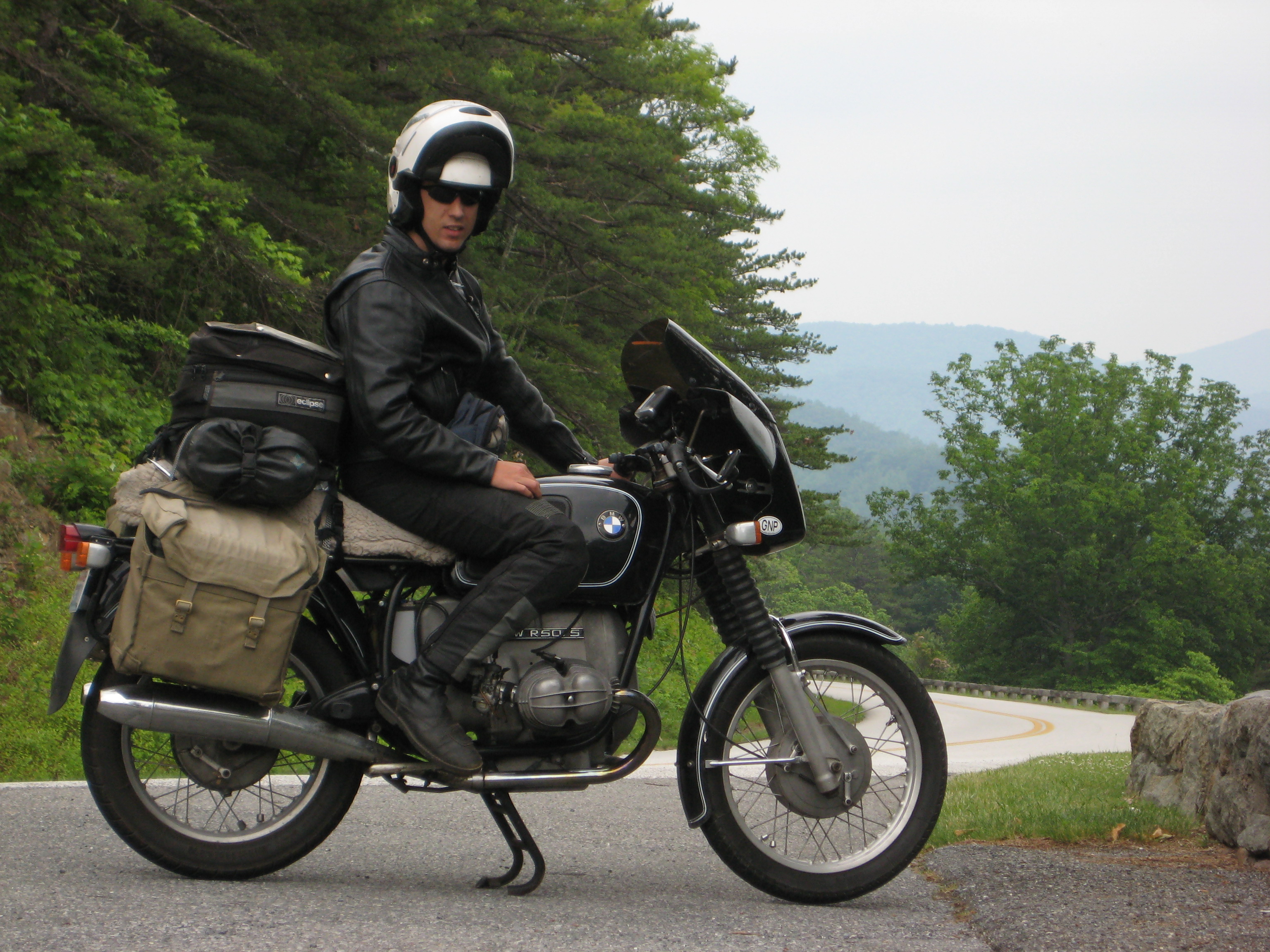 Tell us about you first motorcycle…
I learned how to explore the world on a motorcycle at a very early age. My first motorcycle was a little yellow Honda 50, the really small one. I was eight years old when my mom bought it for my birthday in 1976. We lived on a blueberry farm in West Michigan and I would travel around the woods all afternoon on that bike. I remember packing my lunch and carrying it with me in a knapsack, so I could ride further. I think my first moto-tours were about 5 miles long, which is pretty far when you are eight years old. All of the elements of an adventure journey were there back then – getting chased by barking dogs, visiting neighborhood girls, taking my shoes off and putting my feet in a creek, buying a candy bar at the store down the road; I still think about those days today when I am on a longer ride, and how my life is really a continuation of those original impulses to explore the world on two wheels.
What inspires you to travel?
There are so many things that I find inspiring about travel – the freedom that comes from the open road, the fullness that comes from interacting with a particular place or group of people, the adventure of not having everything planned out and not knowing what's coming next and the resourcefulness and ingenuity that comes from being put into difficult situations. Sometimes I really like to get away and go to places where there aren't a lot of people. I like to find myself in these situations where I'm far away from civilization, in the wild. My heroes have always been the wilderness poets and transcendentalists, the mystical explorers of peaks and far away places – Edward Abbey, Fred Beckey, John Muir, Jack Keroac…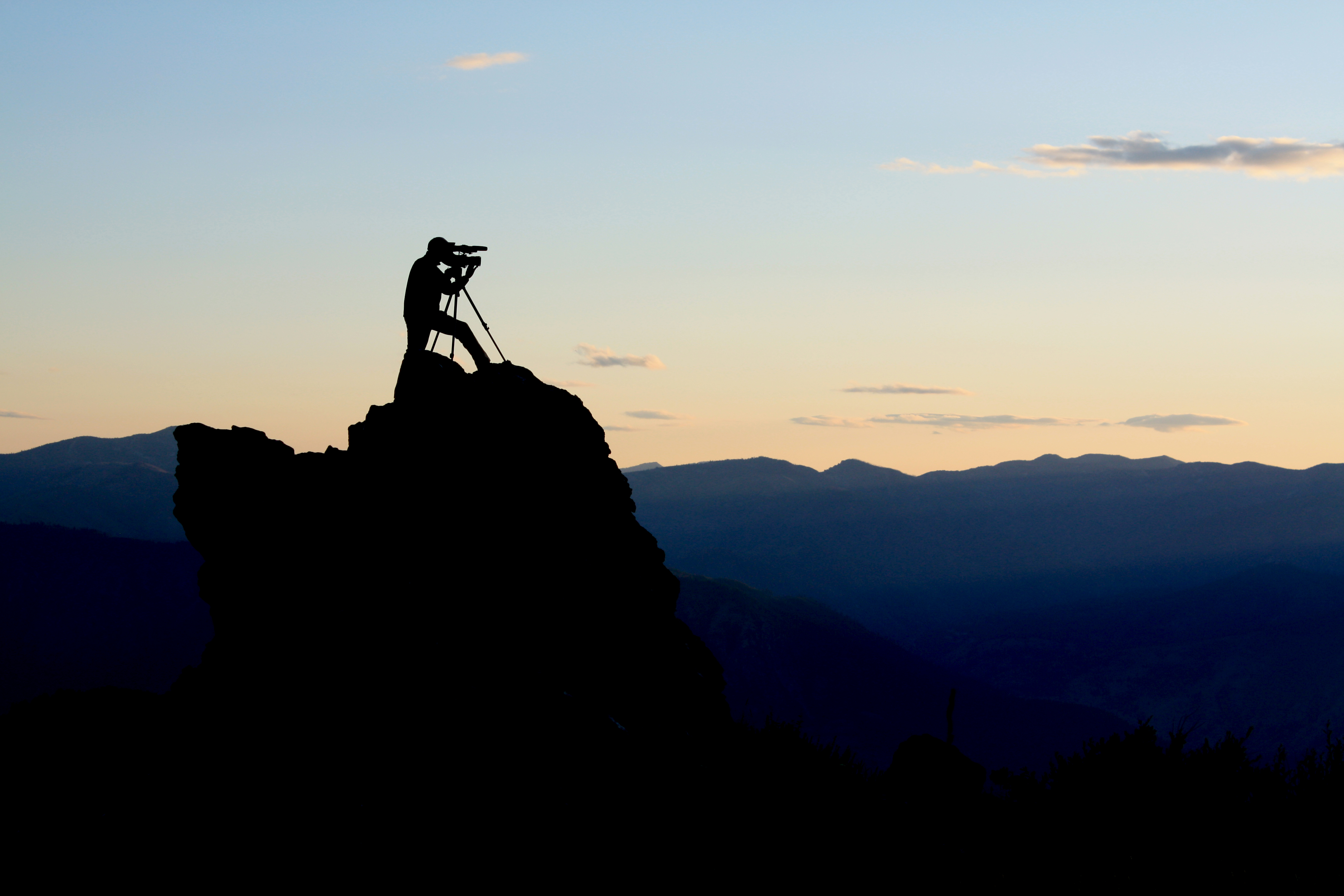 I live in a modern cosmopolitan city, which I love dearly, but I am also constantly surrounded by greed, temptation, cruelty & violence. When I sit at home an and get all wrapped up in the "real world" of work, duty, obligation and the daily news I suffer greatly and need a release. I look for opportunities that prove the world is still a magical and enchanting place full of beautiful strangers willing to aid each other on our journey together. I travel looking for revelation and beauty. I find that where there is beauty there is truth. The two are never far away from each other like two lovers or two sides of the same coin.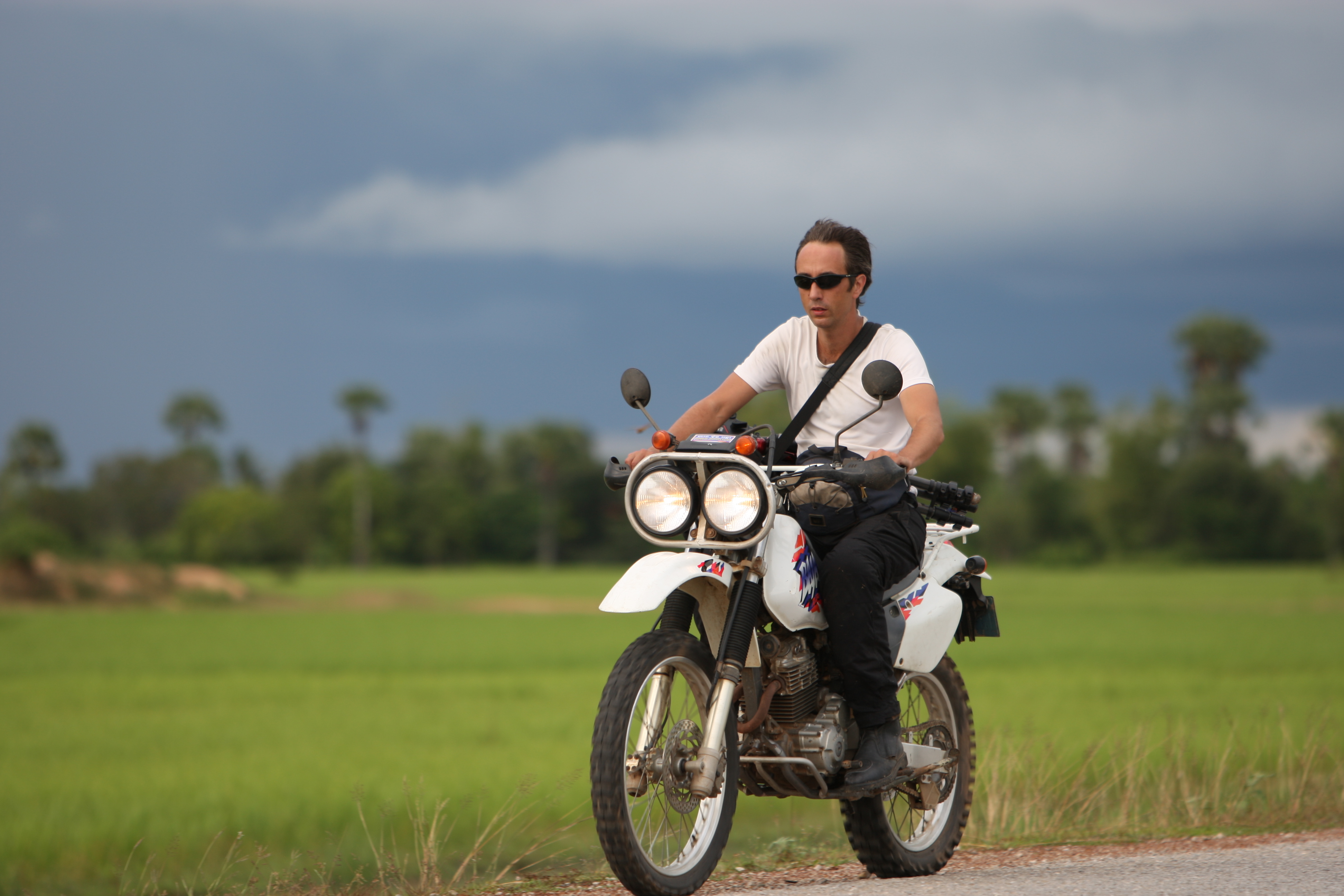 How many motorcycles have you owned, and which is your favorite?
I've owned six motorcycles in my life and I've liked them all for different reasons but the bike I have right now (BMW F800GS) is definitely the most powerful machine and capable of getting the job done right. It's the bike that I currently ride on all of my moto explorations. I also have a 1972 BMW R50/5, which was the first motorcycle I bought as an adult, when I moved to Seattle in 1994. I restored it in the 1990's and learned about motorcycle touring by riding it all over the Northwest and eventually the USA. That machine has a lot of quirkiness and character. It has been with me for so long now that it has earned a lot of respect and admiration.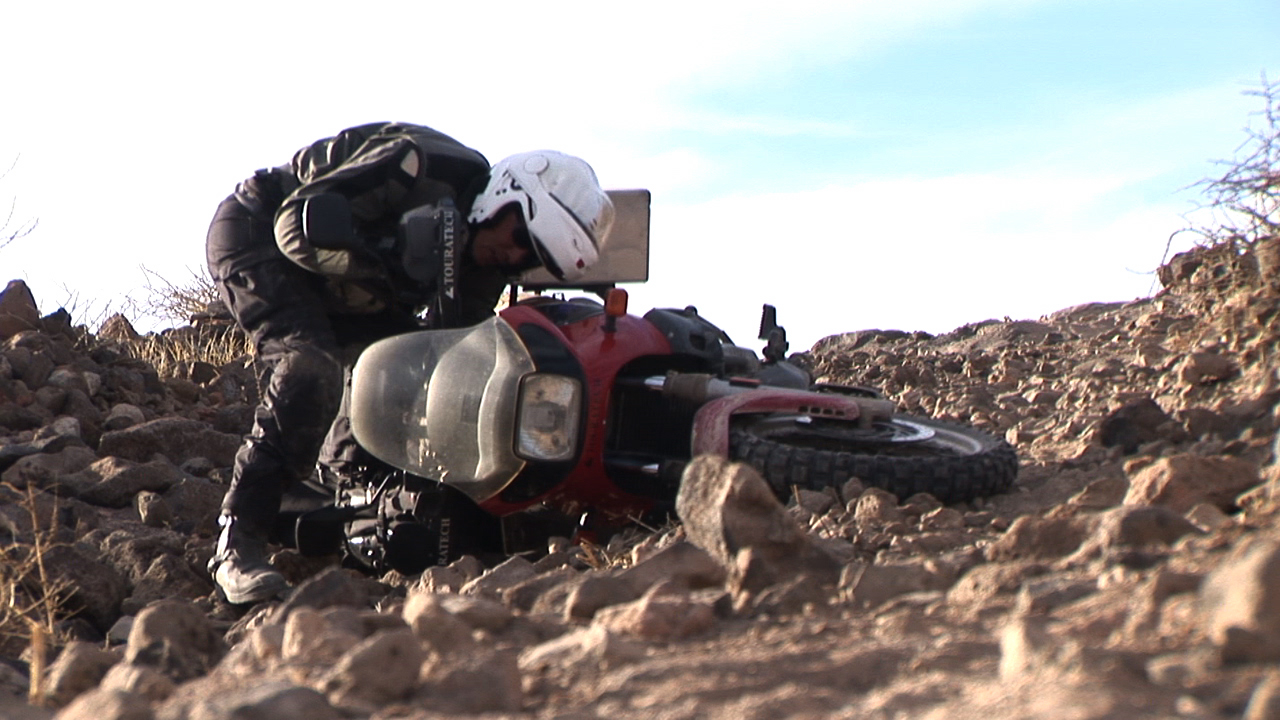 What's the best place you've visited by bike?
I've made motorcycling documentaries about all of my favorite places to ride, and there are a lot of them. Here are my recommendations for the some of the greatest motorcycle rides in the world.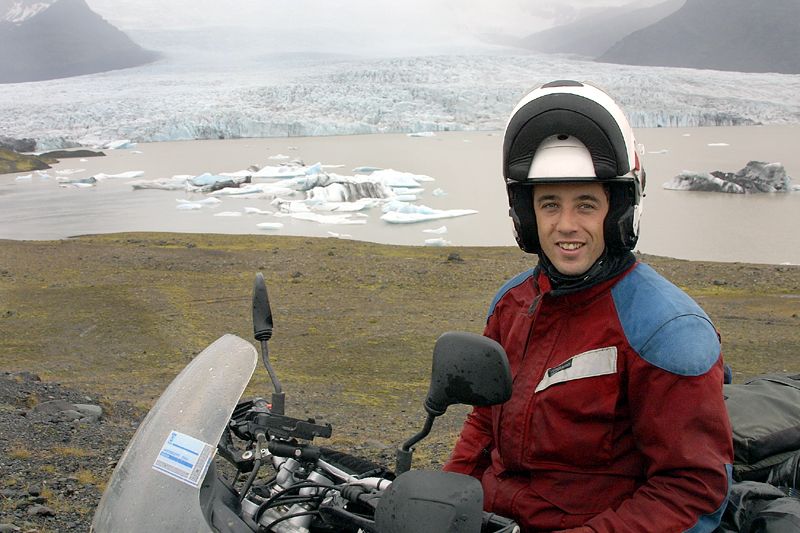 Iceland (GlobeRiders: Iceland Expedition, 2001) was one of my favorite places to ride off road. The scenery there is spectacular and the riding is quite challenging. We traveled around the island for one month (3,000 miles) and rode across the interior two times, mostly wild camping along the way. It was a fantastic, surreal place full of enchanting landscapes containing volcanoes, glaciers and hot springs, which I really love.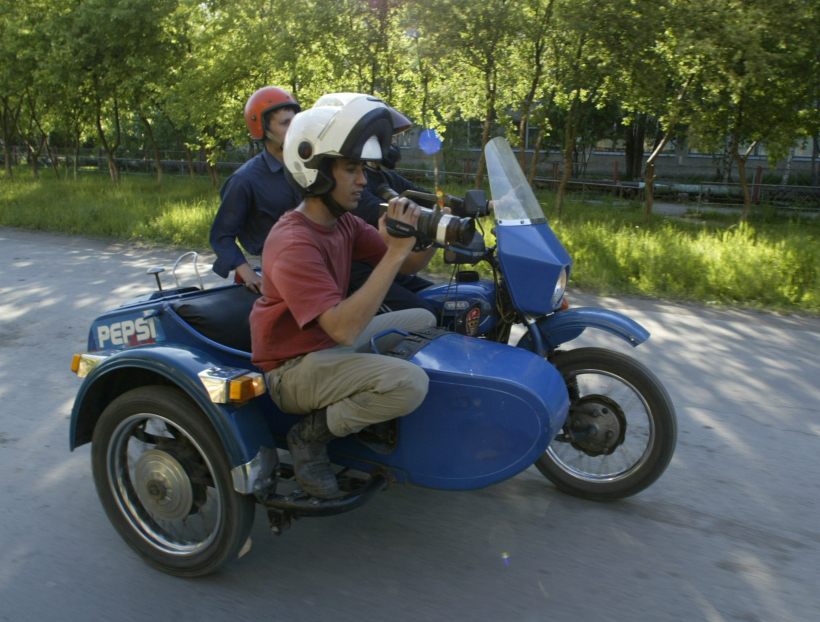 Riding across Russia (GlobeRiders: Eurasian Odyssey, 2002) next to the Trans-Siberian railway was a blast. We started in Shanghai and rode all the way to Munich (65 days & 11,000 miles), passing through China, Russia, the Ukraine and Eastern Europe along the way. I really dig the Soviet culture and the way the things are in that part of the world. At times it's very wacky and entertaining. Other times it is kind of depressing. Drinking vodka with the locals can be both.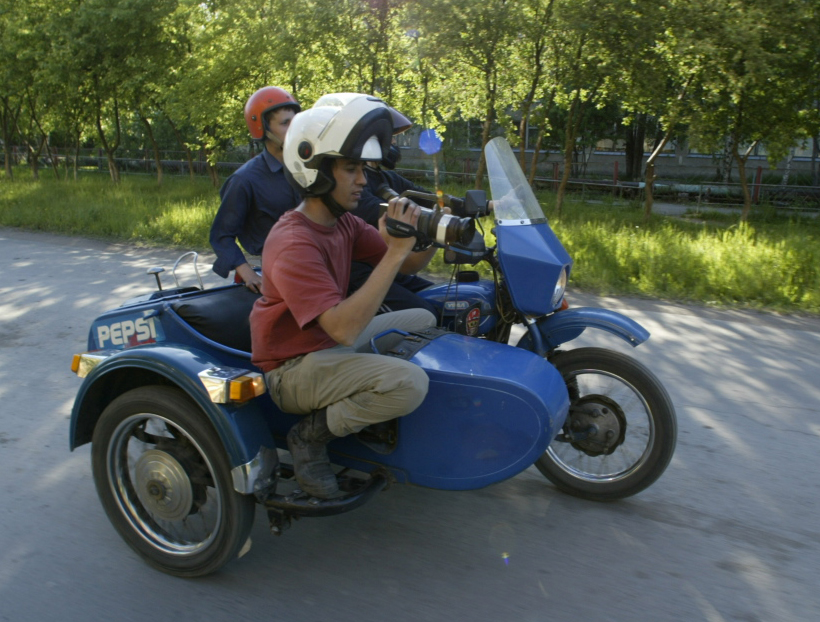 The Silk Road (GlobeRiders: Silk Road Adventure, 2005) was fun because of its history. Where else can you ride into cities that are 8,000 years old, or see monuments that were spared the wrath of Genghis Kahn? The ancient world really comes alive on a journey like that and you end up seeing yourself completely differently, like a single spoke on the great wheel of time.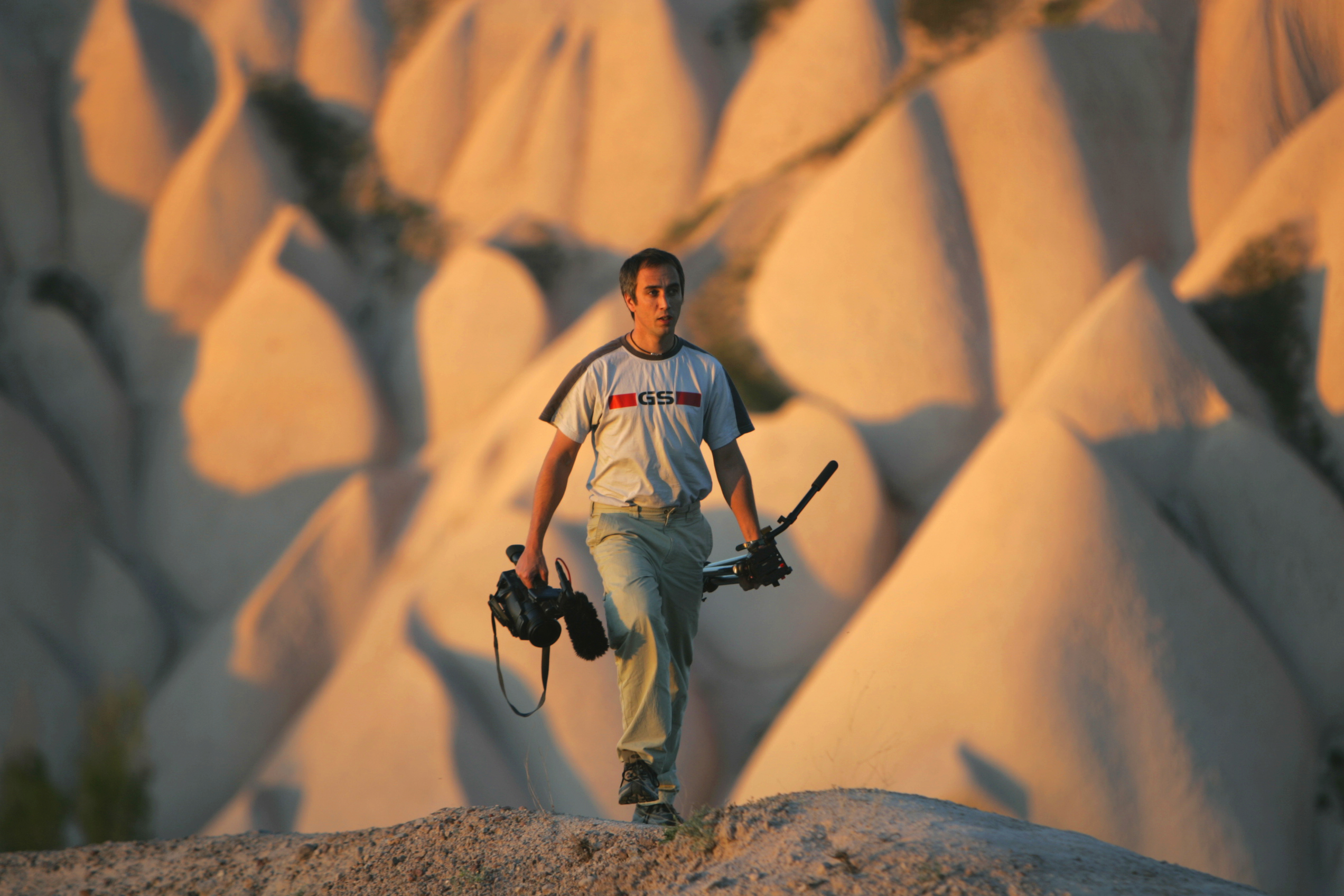 I really liked South East Asia (GlobeRiders: Indochina Expedition, 2007) because of the richness and vibrancy of the cultures. The Vietnamese people are very friendly, the food is splendid and the terrain is a lot more varied than one would imagine. Who knew that they have everything from white sandy beaches to mist covered mountains? There is an intensity of experience that I find in large Asian cities like no other places in the world. It's all there in your face all of the time. It can be very hectic and crowded in the cities, but then you get away from it all into some of the remote areas and it is very peaceful. I really like the city of Luang Prabang in Laos because of its spiritual beauty with all of the monks and temples.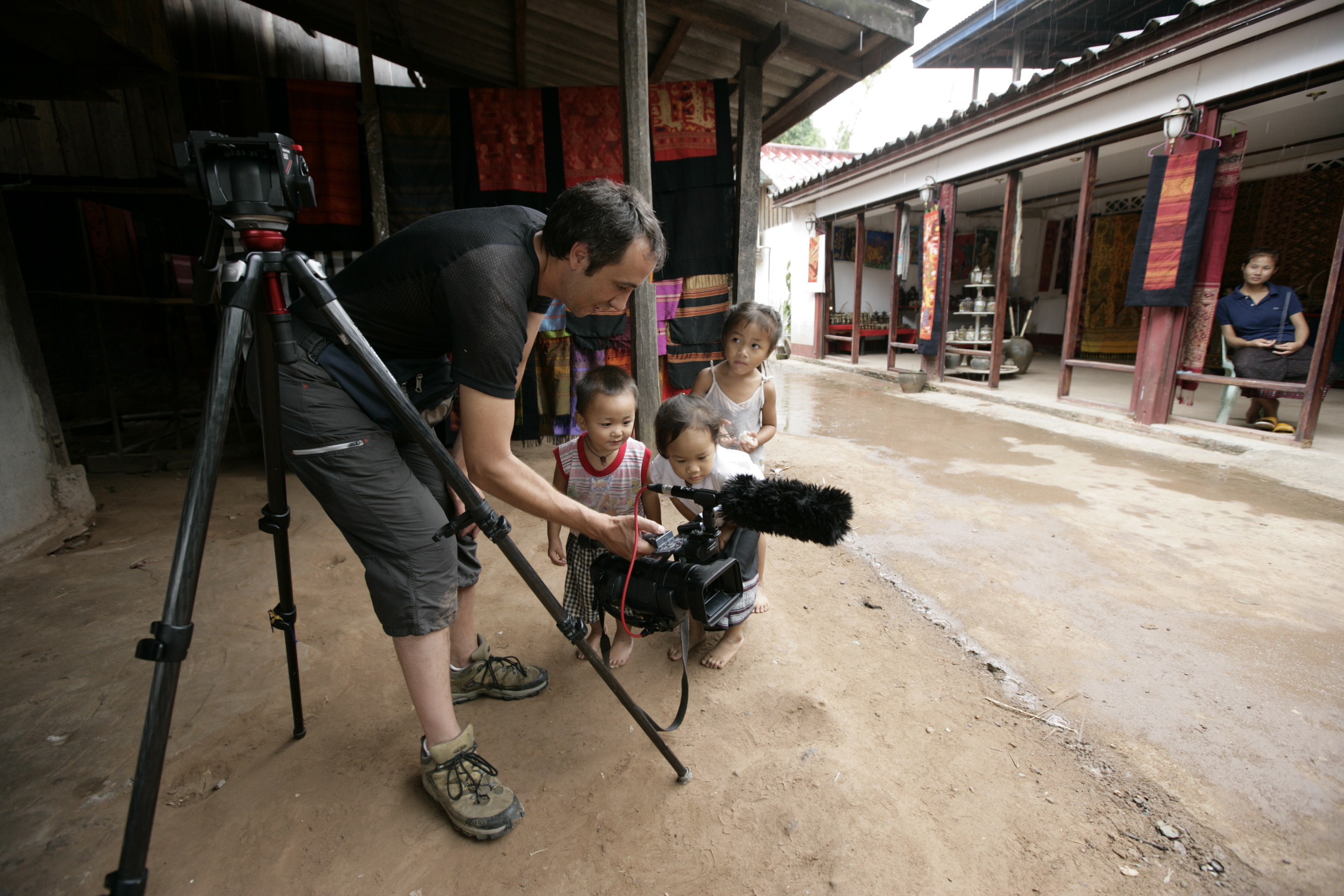 Mexico (Beyond the Border: Riding Solo in Mexico, 2009) is a fantastic destination because it is so close to home and you don't have to ship your motorcycle to ride. There is plenty of adventure to be had just south of the border and it's not as dangerous as we are led to believe. Also it is really affordable. I recommend Baja and the Copper Canyon as the places to begin if you like rugged dirt roads and spectacular scenery.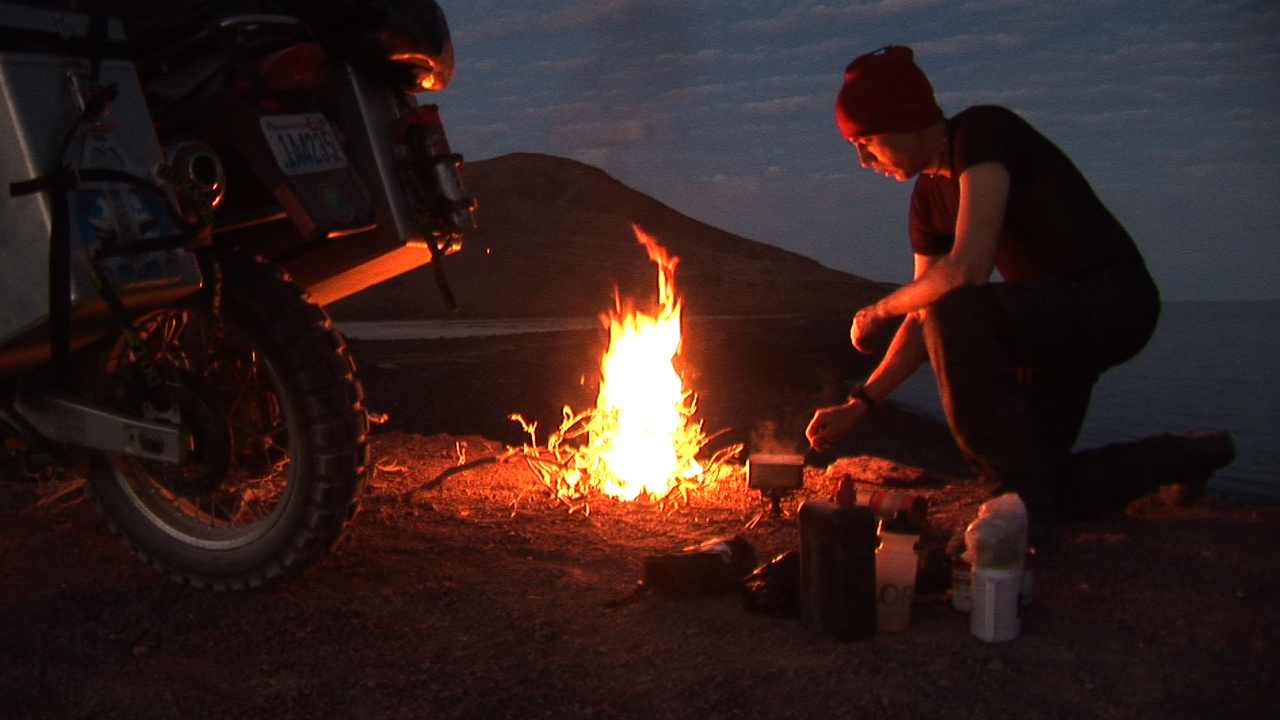 Southern Africa (GlobeRiders: Africa Adventure, 2010) is all about the animals that you encounter, although they might be in a wildlife park and you find yourself in a safari vehicle instead of on a motorcycle. Riding along the eastern coast of South Africa is refreshing and the journey up to Sani Pass in Lesotho is memorable. The riding in Namibia is really enjoyable because of all of the dirt roads.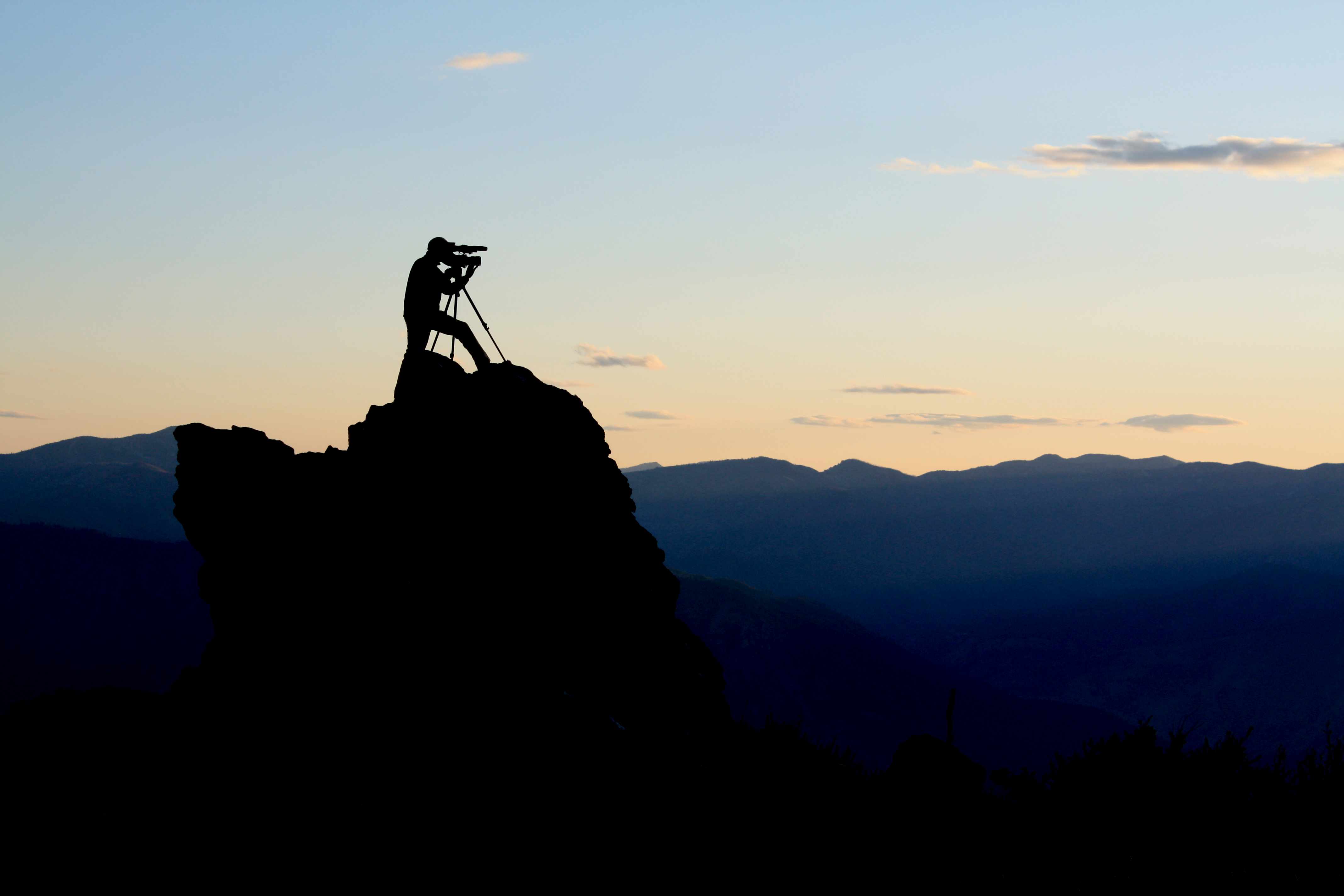 Tell us how you've outfitted your bike for ADV…
I've been GS moto-touring since 1998 so I have learned a few things along the way about setting up my bike for ADV riding. Here is a list of the parts and accessories I use on my current bike (BMW F800GS), and the reasons and benefits of using them.
31/38-liter Zega Pro Panniers with Accessory Holders:
These sturdy aluminum boxes are the essential heart of my luggage system. I've been using Zega Panniers for ten years and can't imagine life on the road without them. Because they are waterproof and dustproof I know that I can keep all of my sensitive electronic gear safe inside of them. Plus they are lockable, which means I don't have to worry about my valuable items being stolen along the way. I use the fabric bag liners to transport the items that I carry in my panniers into my hotel room or tent, and the lid bags (on the bottom of my panniers instead of in the lids) for heavier items like tools and inner-tubes. Using the lid liner bags this way is working out really well for items that I want to leave in the panniers overnight.
BMW Motorrad Skid Plate:
A bash plate is a crucial piece of gear for protecting the engine sump and oil filter from rocks. I decided to use the BMW bash plate because it seemed like the easiest way to go in terms of getting it on and off the bike when necessary.
F800GS Crash Bars – Upper and Lower:
I use crash bars to protect the engine when I fall over which happens more than I like to admit, but usually when I am rock crawling at slow speeds. It also helps protect the plastic parts on the front end of the bike and makes for a convenient place to mount extra GoPro helmet cameras.
This little piece of kit makes the brake pedal larger which means that I can find it that much easier which is nice when I'm really riding hard and moving around a lot on the foot pegs. There is nothing like the feeling of not being able to find the brake pedal when you really want to. I hope you don't have that feeling!
Instrument Cover with BMW Outlet :
It's nice to have an additional 12-volt outlet that is powered directly from the battery on the bike. The standard 12-volt outlet is run through the CANbus system on the bike, and that sometimes creates issues with things like electric air compressors, etc. They won't run properly from the standard 12-volt outlet on the bike unless the bike's motor is running.
These simple items are good for protecting your clutch and brake levers from damage in case of a fall, not to mention your hands and wrists. They also provide a measure of protection from the wind and rain, which helps in cold conditions.
This lightweight aluminum rack with several attachment points creates a usable platform for mounting additional gear on the back end of the bike. It is a lot more user-friendly than what comes with the bike on its own. Put it on and see how much you end up using it. You'll be amazed.
I've been using these babies for a decade and really think they are the bomb when it comes to attaching luggage bags to the bike. They are so much better than anything else that is out there including any kind of bungee cord or whatever else they make. ROK straps rule!
It really sucks when your bike falls over in the mud or in the sand and gets all messed up (or scratched) just because you parked it in a bad place. It's even worse when your bike falls over and hits someone else's bike. That's a feeling that I try to avoid because it makes me feel kind of stupid when it happens. The kickstand extension makes this situation a lot less likely to occur.
For some reason I did not like the placement of the original gear lever that came on my F800GS. I felt that it did not have as much room as I would have liked for my boot to get under the lever. The adjustable gear lever solved the problem nicely with the additional advantage that it is flexible which means that it won't break if I fall over on it.
Hopefully I won't ever need to use this part but I have heard of people damaging their brake reservoirs in a fall and then having to fabricate new ones in the middle of nowhere. I can think of better uses for my time and don't want that to happen to me. This is insurance in case that happens to me.
Stainless Steel Headlight Guard:
A fairly obvious piece of gear designed to protect the very expensive BMW headlight on the front of the bike from rocks that are kicked up by my usually more-aggressive riding partners. Plus it has the advantage of creating unique and unusual patterns of light when riding at night so that you have something entertaining to concentrate on instead of the road when you are riding at night.
The integration of man and machine begins with proper ergonomics. I rode for years without really considering the subtleties of proper form, and the relationship between my machine and myself. I was much younger then and accepted a level of physical abuse that I'm not interested in anymore. This simple part improves my form and thus my ability to ride longer and safer. In layman's terms it means that I can ride without having to bend over or hunch my back when I am standing up in the saddle.
I own more of these things than I can count? Why is that? I'm not sure but I think I have an Ortlieb bag fetish of some sort. Some people like leather, others like latex – I like Ortlieb. I mean seriously, I have multiple sizes and multiple colors. I even have a special storage place for all of them in my house. These bags have seen the abuse of the weather gods and they have lived to tell the tale. I use them to carry my lighter weight camping gear (tent, sleeping pad and sleeping bag) on the tops of my panniers attached with ROK straps of course.
I bought this bugger on a whim and use it quite a lot actually. It's one of those things that I ended up using a lot more than I thought I would. Because it is removable I can use it on top of a pannier or on the rear luggage rack of the bike. I can use it in either place or leave it at home as I choose. In general, I'm finding that these kind of luggage options work well for me, allowing me to customize my setup for each excursion that I am on.
I always roll with good knobby tires because I do a lot of off-road riding and these are the tires that I have been using for a long time. I get about 3,000 miles on a rear tire before I have to change it and perhaps 5,000 or more on a front tire. I really hate the fact that I don't get more mileage out of them but that's the price you pay for getting better traction and control in gnarly terrain.
Cruz Tools Roadtech B1 Tool Kit:
As you all probably know by now, the kits that come with your new GS motorcycle really are not kits at all and you need to upgrade to something a little more serious. I use the Cruz Tools set for my F800 GS. I've added a set of tire irons to the kit, along with an aluminum tire lever box wrench for removing the rear wheel.
Air Compressor Pump:
Since we are talking about tools I will add this little piece of gear to the list of things that I don't ever head into the backcountry without bringing. Somehow it always makes me happy to whip this little baby out and use it. This little pump almost makes the job of tire repair fun, or at least a little bit more enjoyable. I recently let a friend of mine use mine and watched him literally throw his old hand pump against a wall after using this little electric air compressor pump.
This is an original piece of gear made by the owner of Touratech-USA. In addition to carrying a paper map it is very practical for carrying little things like tire gauges, pen and paper, paperwork, etc. I use the Velcro on the back of it to attach it to the top of my tank so that it is secure and does not rattle around as it does with the handlebar buckle attachment method.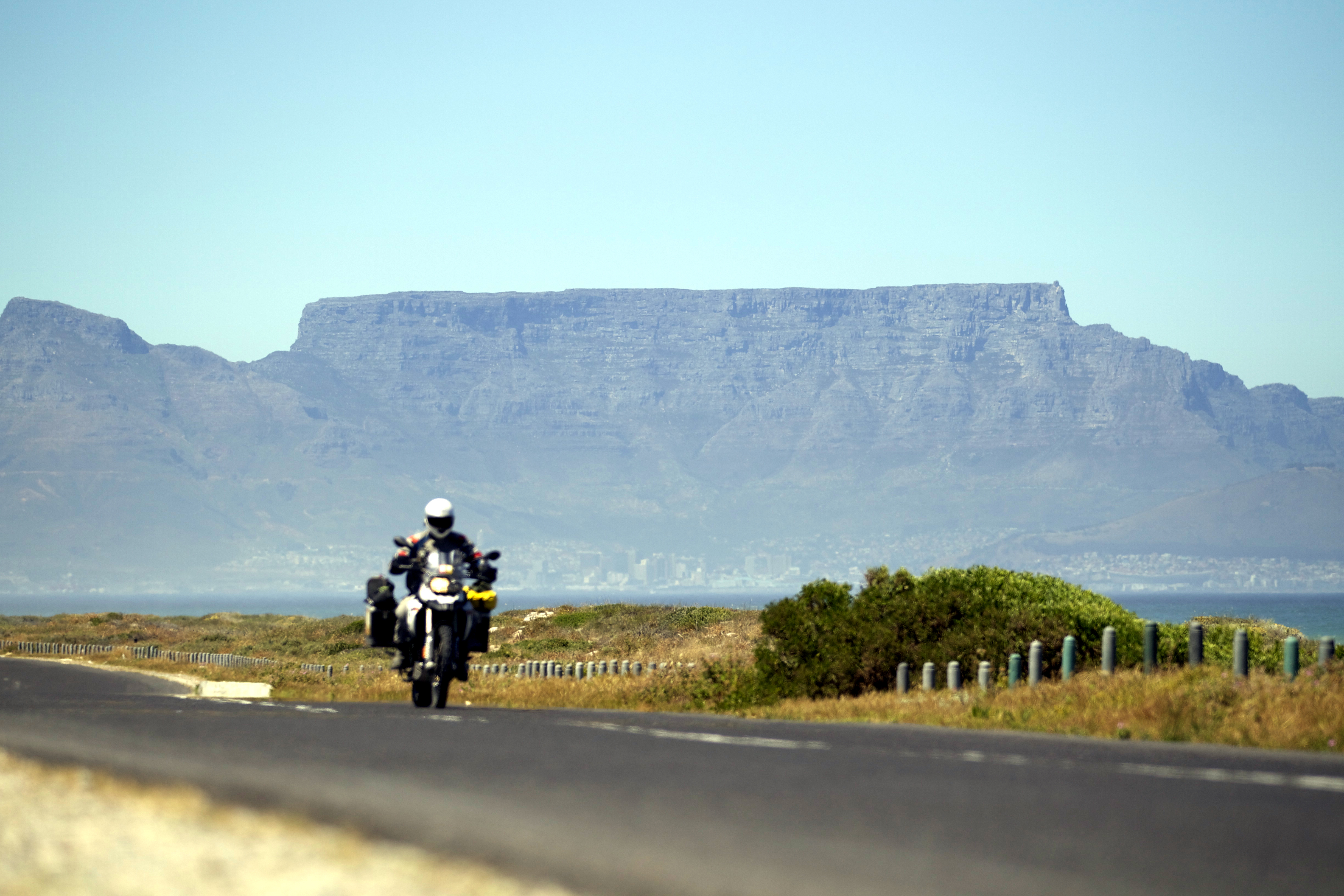 Any advice for someone new to the ADV community?
I think that one of the coolest things a new ADV rider can do are the Backcountry Discovery Routes (BDR) rides that are made by Touratech. These rides are quickly becoming really popular for a lot of reasons, not the least of which is their accessibility – they are right here in the USA. They are well-conceived routes and all of the information resources that you need to do them are essentially free. Just get out there and ride one of them. What are you waiting for?
What's next for Sterling Noren?
I am currently working on a feature length documentary about the late, great ultra-marathon runner Micah True (Caballo Blanco) who was featured in the book "Born to Run" by Christopher McDougall (2009). I met Micah when I was filming 'Beyond the Border' in the Copper Canyon of Northern Mexico in 2009, and I returned there this past winter to film him again, right before he passed away. He was a legend in the world of ultra running and his dedication to helping the Tarahumara Indians of Mexico was very inspiring to me. I really want to promote his values and preserve his legacy.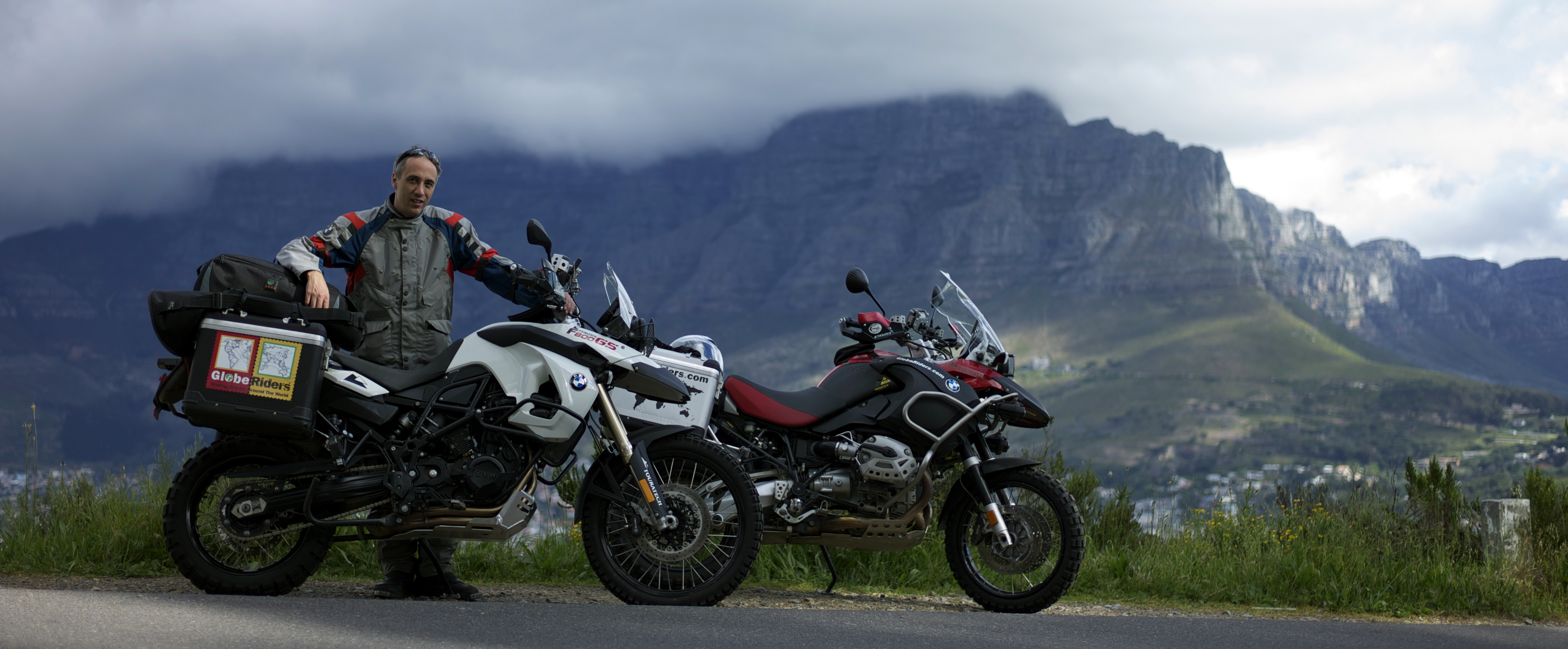 I am also continuing to produce videos for the BDR (Backcountry Discovery Route) series with Touratech-USA. This summer we will be riding and filming in Oregon, Colorado and British Columbia.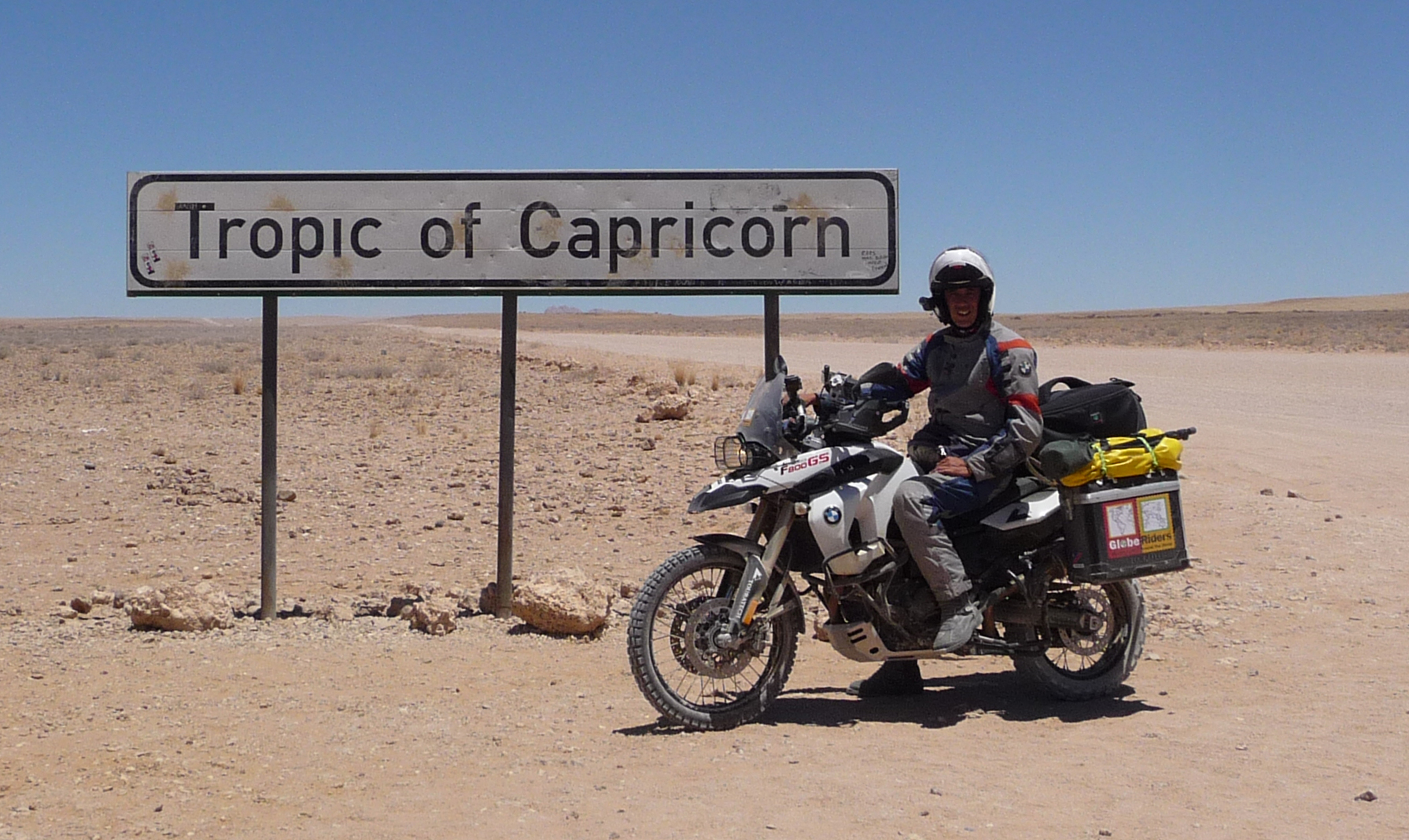 Click HERE to learn more about Noren Films.