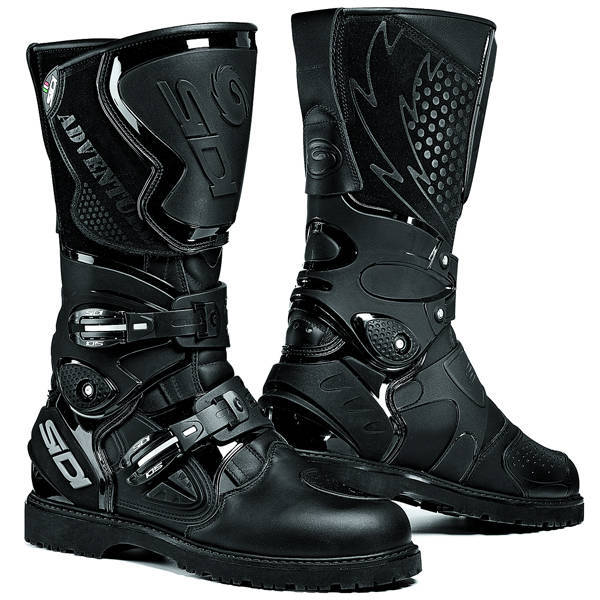 SIDI Adventure Rain Motorcycle Boot – $399.95
The SIDI Adventure Rain motorcycle boot is the perfect balance of comfort and protection for adventure touring. The Adventure Rain has many of the protective features off a full off-road boot, but still maintains the comfort and mobility of a touring boot. The inner layer features a breathable and water resistant membrane that will help keep you dry.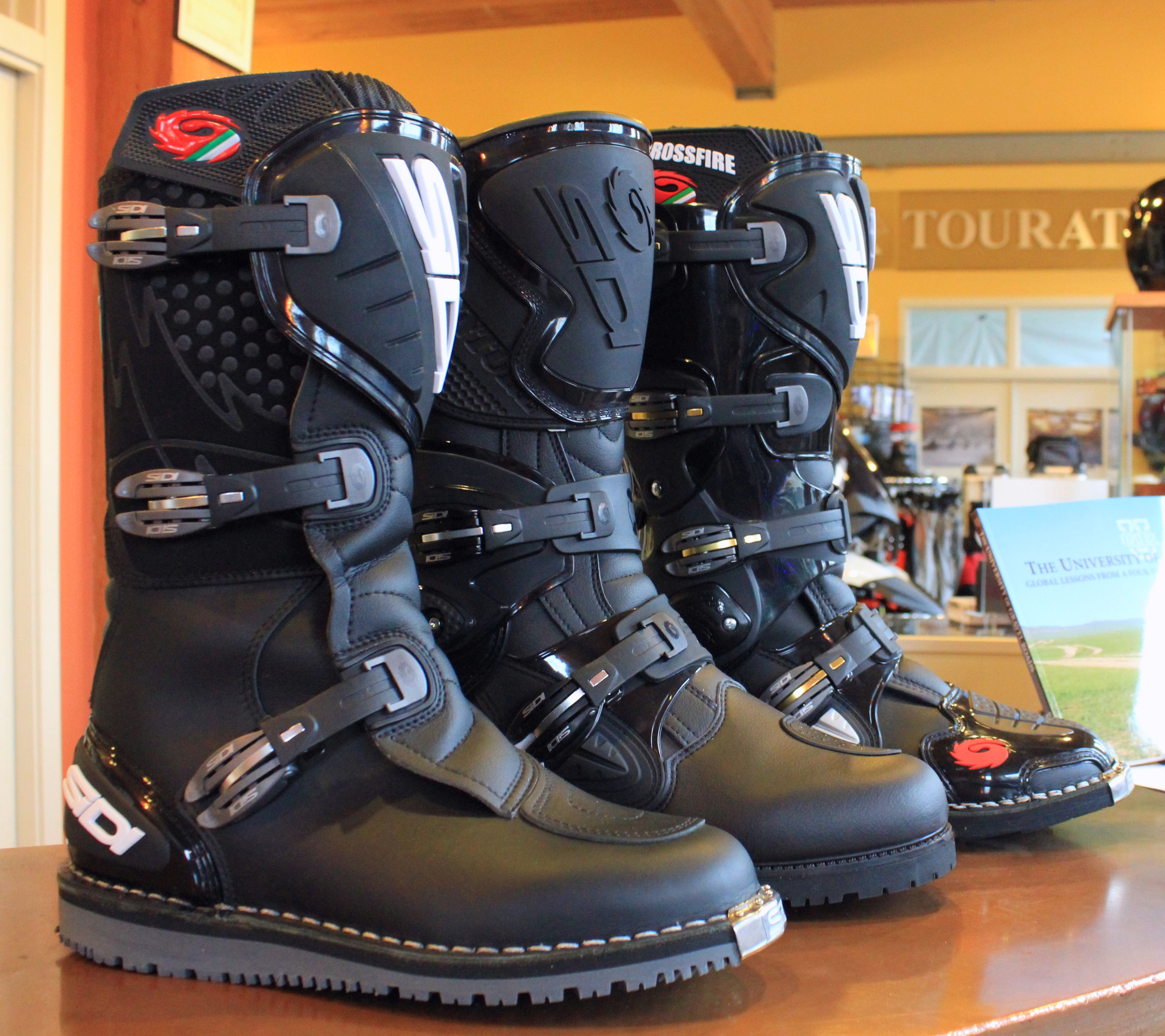 SIDI Discovery Rain Dual-Sport Motorcycle Boot – $350.00
SIDI has designed the best dedicated Dual-Sport boot on the market with the Discovery Rain. This highly water-resistant and breathable boot gives you enough protection for off road riding, but enough comfort and flexibility for street riding or walking.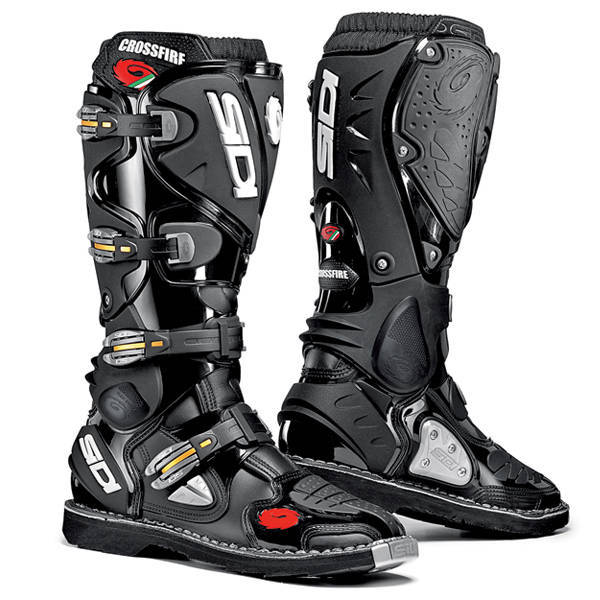 SIDI Crossfire TA Off-Road Motorcycle Boot – $475.00
The SIDI Crossfire TA off-road motorcycle boot is the ultimate in protection for extreme enduro and off-road racing. The level of protection, comfort, and features of the Crossfire TA make it quite possibly the best off-road motorcycle boot ever made.