Adam Shani, an Israeli diesel mechanic, purchased a wrecked BMW Motorrad HP2 Enduro in South Africa 2.5 years ago. The bike was had very low miles, but the front suspension was damaged. He replaced the bent BMW fork with an Ohlins fork and started building his Round-The-World trip.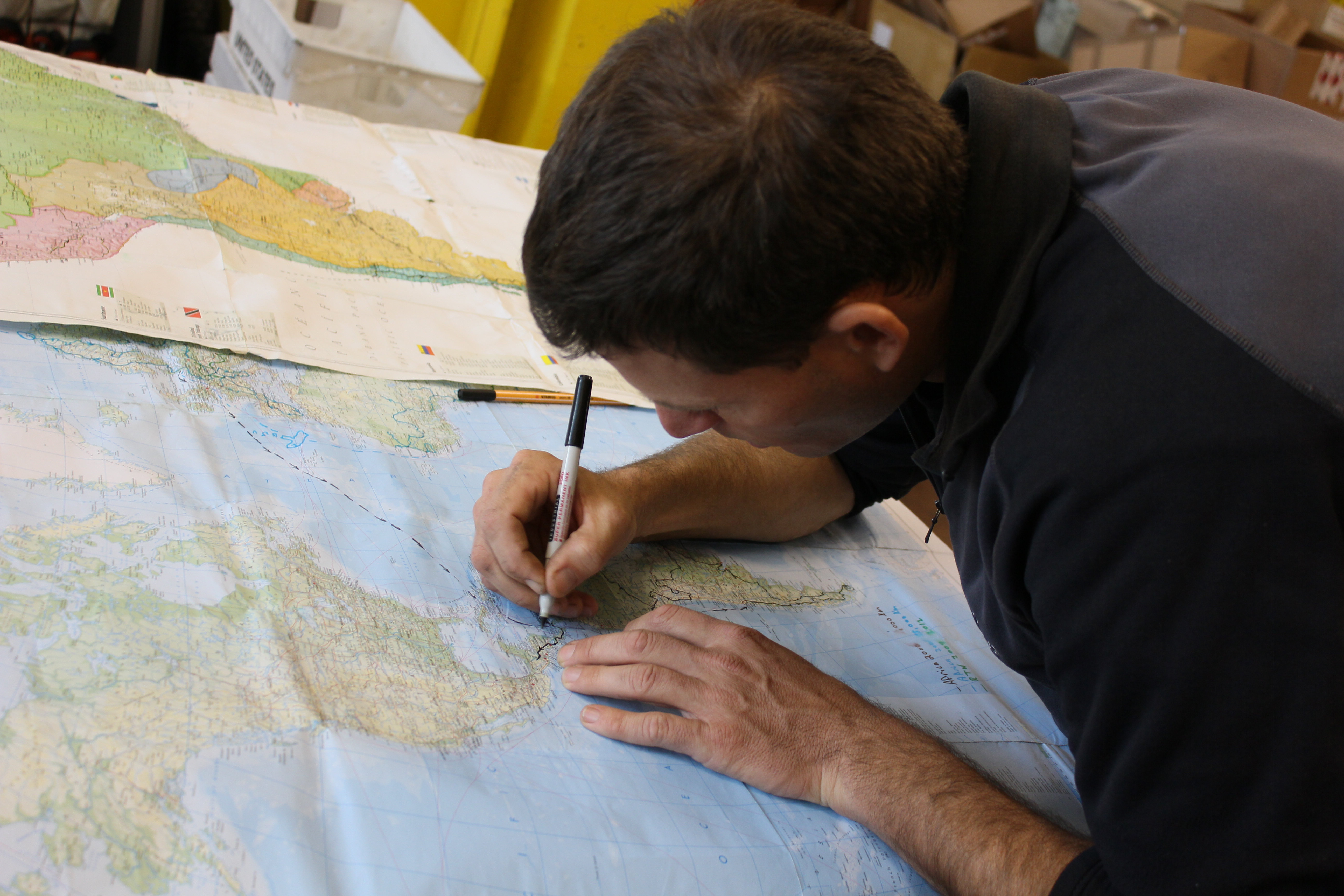 Since departing Nigeria in April of 2009, Adam has explored 60 countries on four continents and has accumulated more than 80,000 miles on his BMW.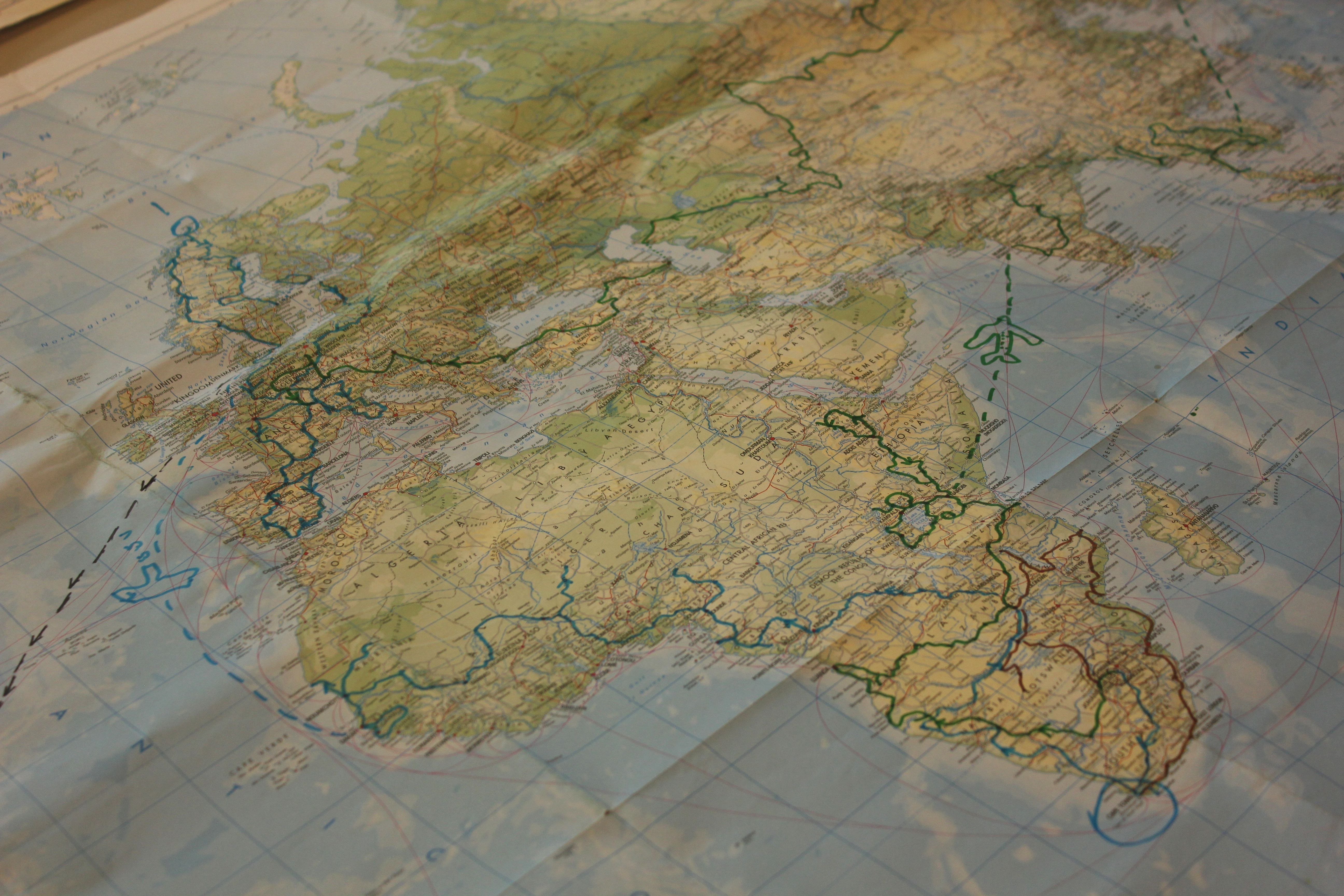 As usual, Adam came with fantastic travel stories. He told of camping in the Amazon, as well as waking up at midnight to a huge hole in his Bibler tent as it was being eaten by a huge army of termites. He camps whenever possible, to save money, so had to buy another tent quickly.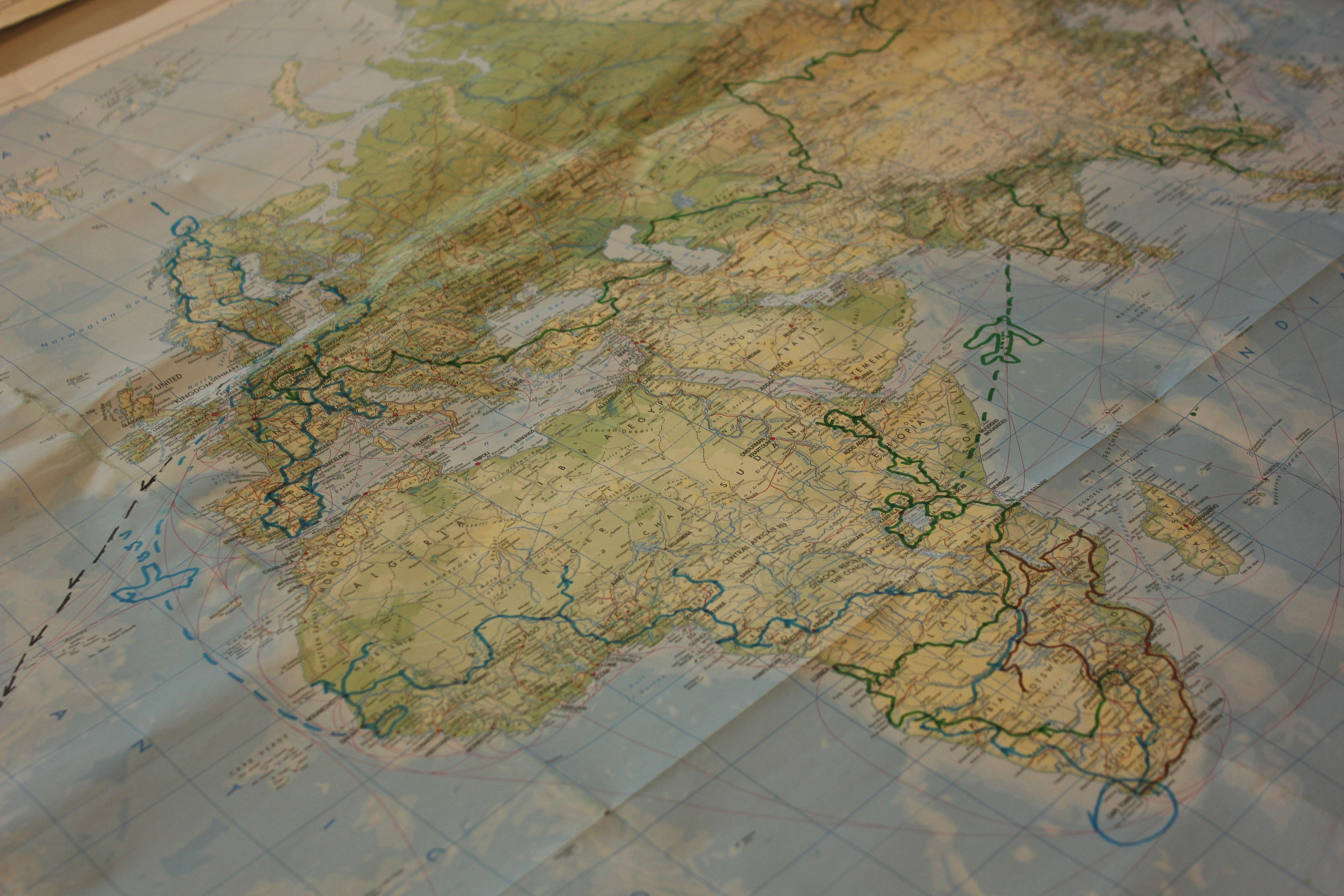 With luck he was able to find an identical Bibler on eBay, which he talked the USA seller into sending to Ecuador. He is considering replacing the Bibler with a Hilleberg tent, such as the STAIKA for the added vestibule space.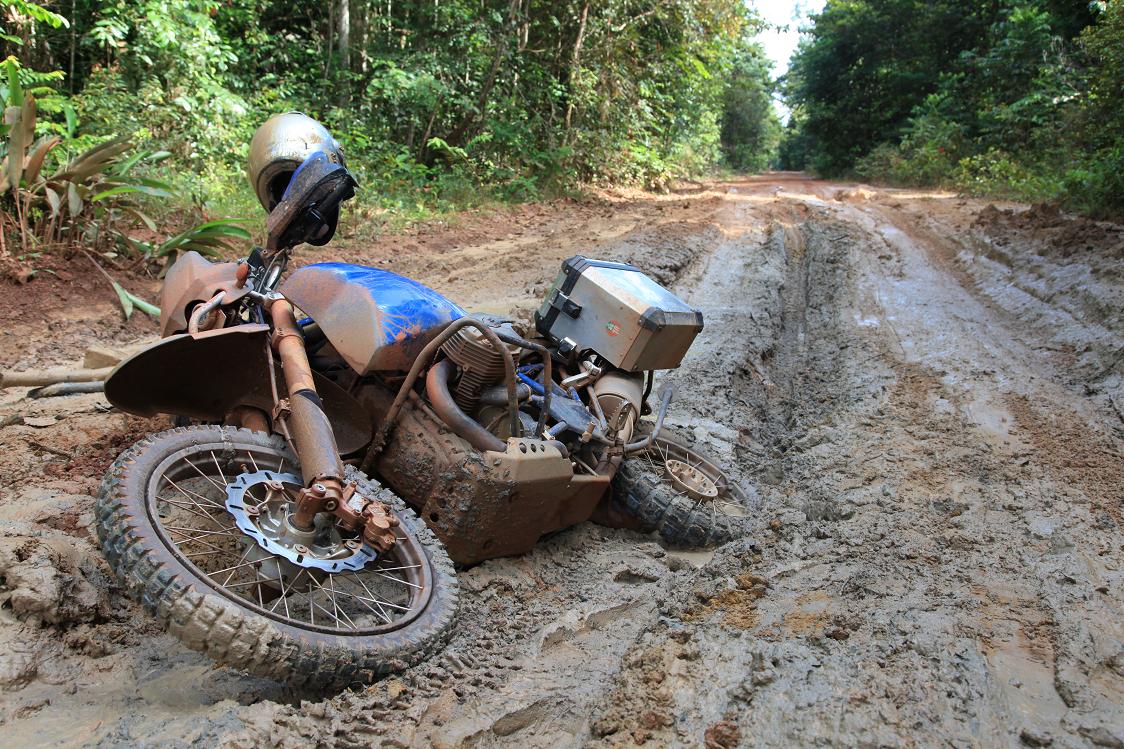 Upon arrival in in Seattle, Adam asked Touratech-USA if he could use our small workshop located in the back of the building to work on his motorcycle. Because it is our slow season (winter) we agreed. Adam expects that it will take approximately two weeks to fully inspect and renew his motorcycle, to be ready for the remainder of his journey.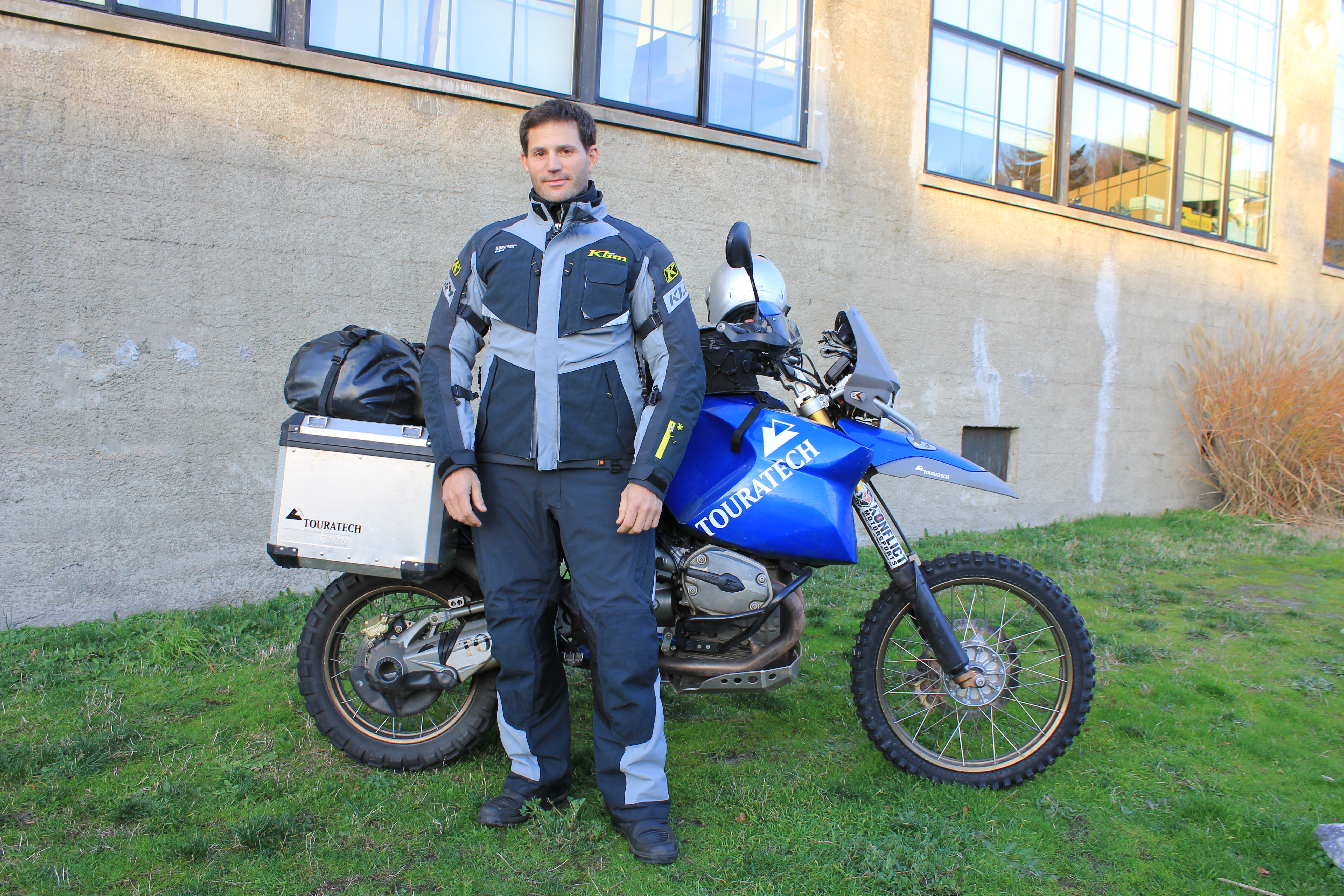 Being a highly experienced mechanic, Adam will replace the clutch, but as shown in the photo, has disassembled entire transmission as well. He leaves no stone unturned in motorcycle maintenance and will gladly sleep in a tent to ensure that repairs can be budgeted.
Trying to eliminate a false neutral between 4th to 5th gear, Adam is working with Aaron Jennings and Alex Guth of South Sound BMW and intends to replace the shift drum and the 1st/5th shift fork with new units.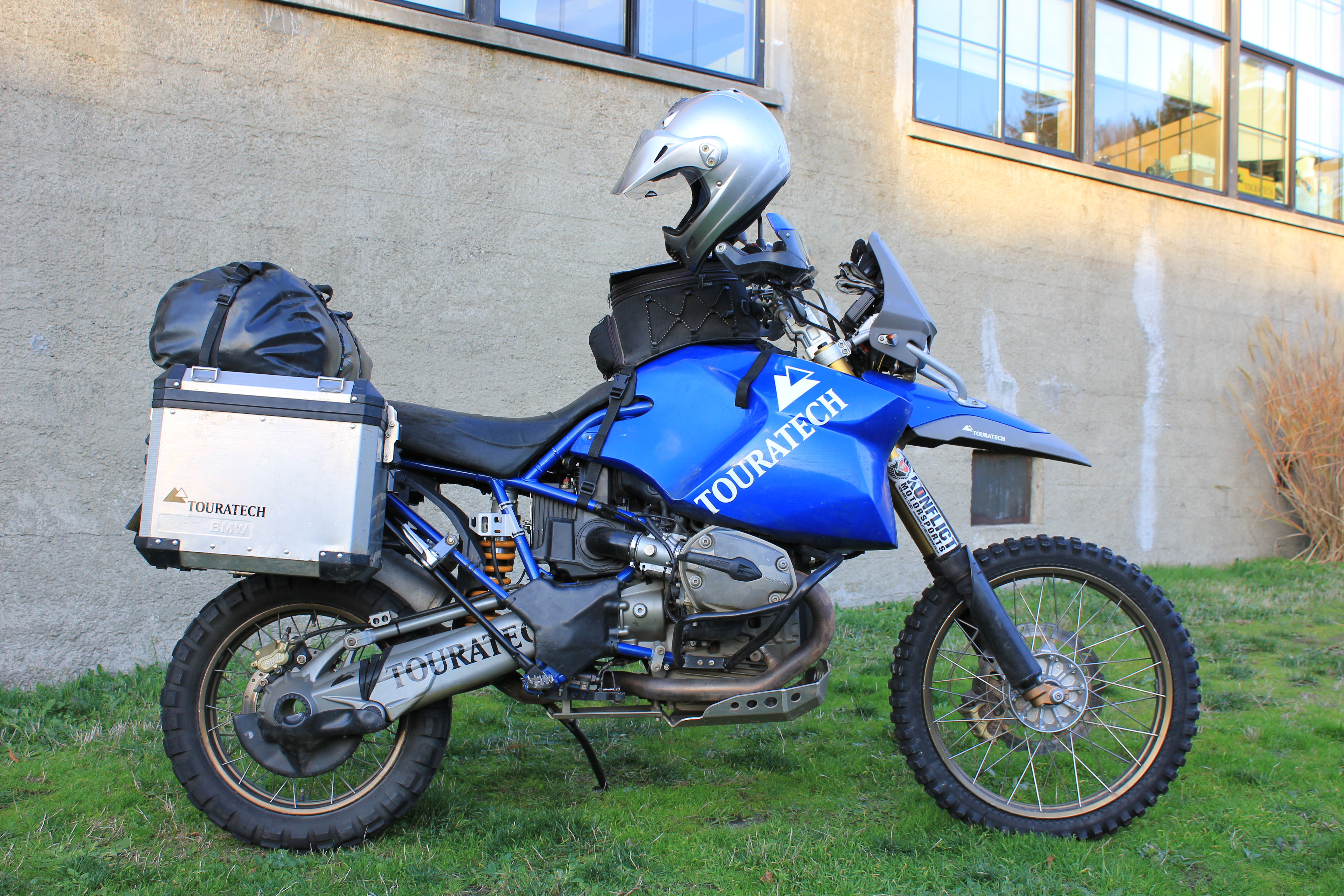 Adam will replace many of the seals, including suspension seals, steering bearings, final drive bearings and more. This kind of project is easy for Adam, being that he is a skilled mechanic. He wants to ensure that the bike will make it to Alaska, New Zealand and Australia before heading back to the Negeve region of Israel.
UPDATE: November 18th, 2011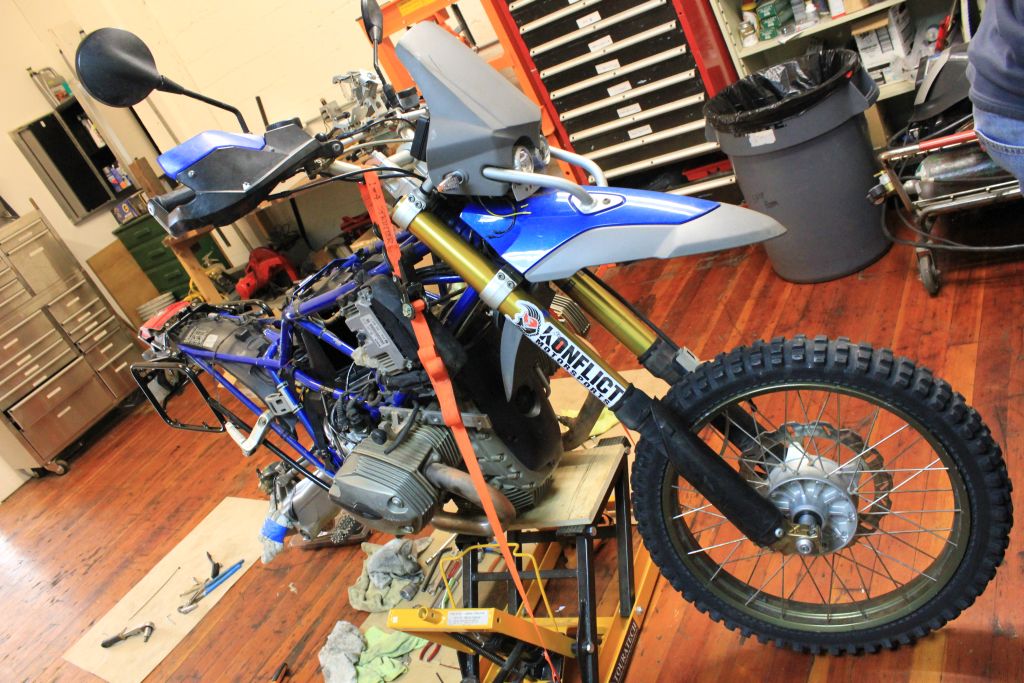 After replacing the clutch and numerous seals, Adam has spent the better part of this week reassembling his BMW HP2 Enduro.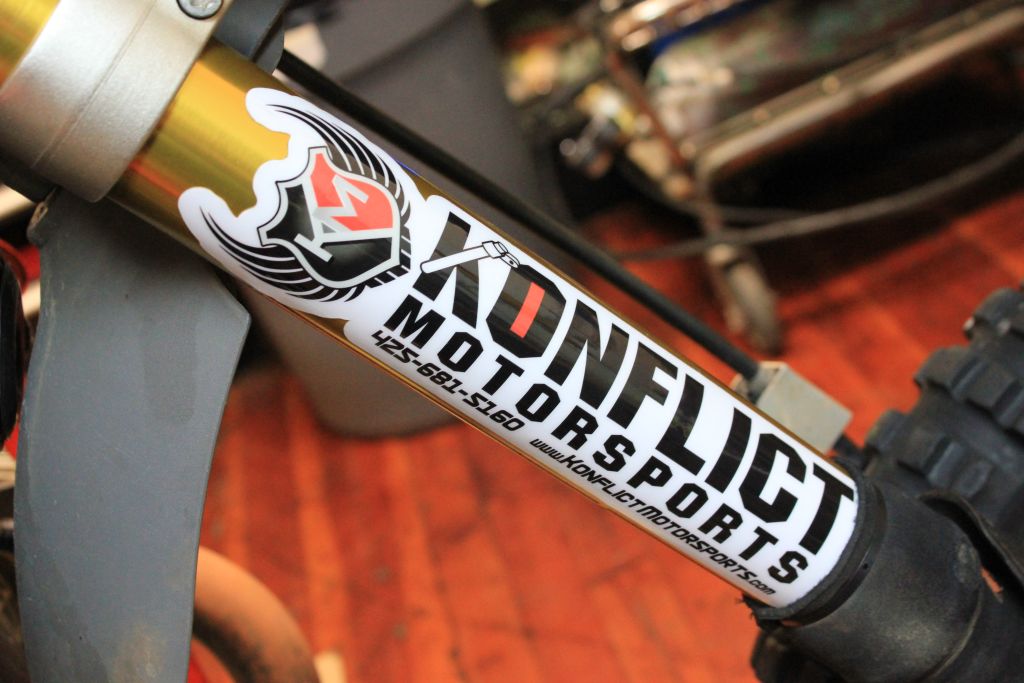 Adam custom-fitted the Ohlins front suspension with the help of a machinist in Africa, but the spring was too soft. While his bike was disassembled, Adam had our friends at Konflict Motorsports rebuild the Ohlins suspension, and locate the proper spring for the weight of the HP2.
When we spoke with Adam this morning, he was confident that his bike would be back on the road this afternoon! Stay tuned for additional updates.
UPDATE: November 29th, 2011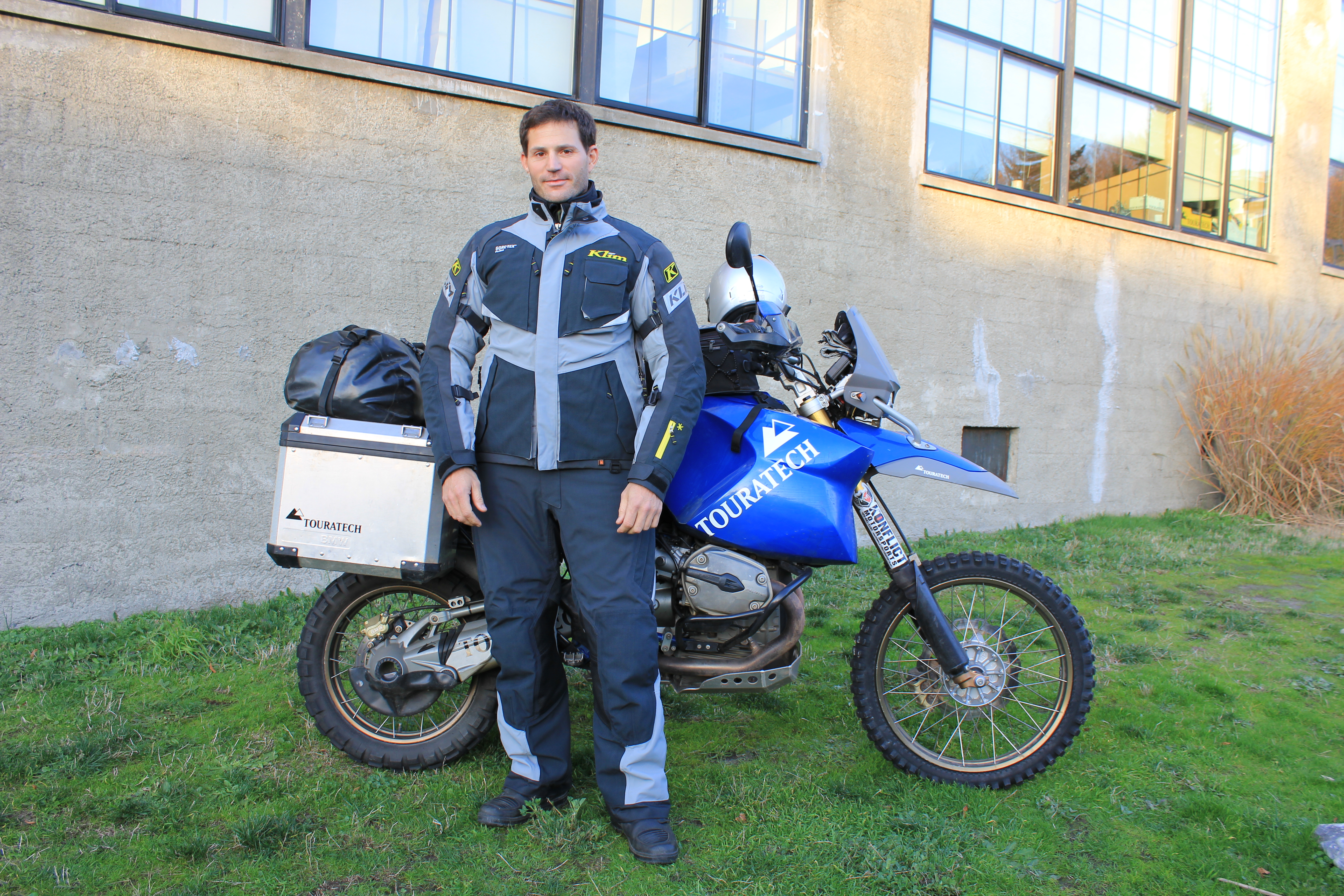 Following a few serious days in the shop, Adam fired up his HP2 on Wednesday evening and rode off into the sunset. Well, more like the rain.
The bike, which he literally disassembled and rebuilt over the course of three weeks, is now ready for the next leg of his RTW journey. Of course we weighed Adam's HP2, completely loaded for RTW travel. In an upcoming entry you will see the bike and our facebook friends weight guesses.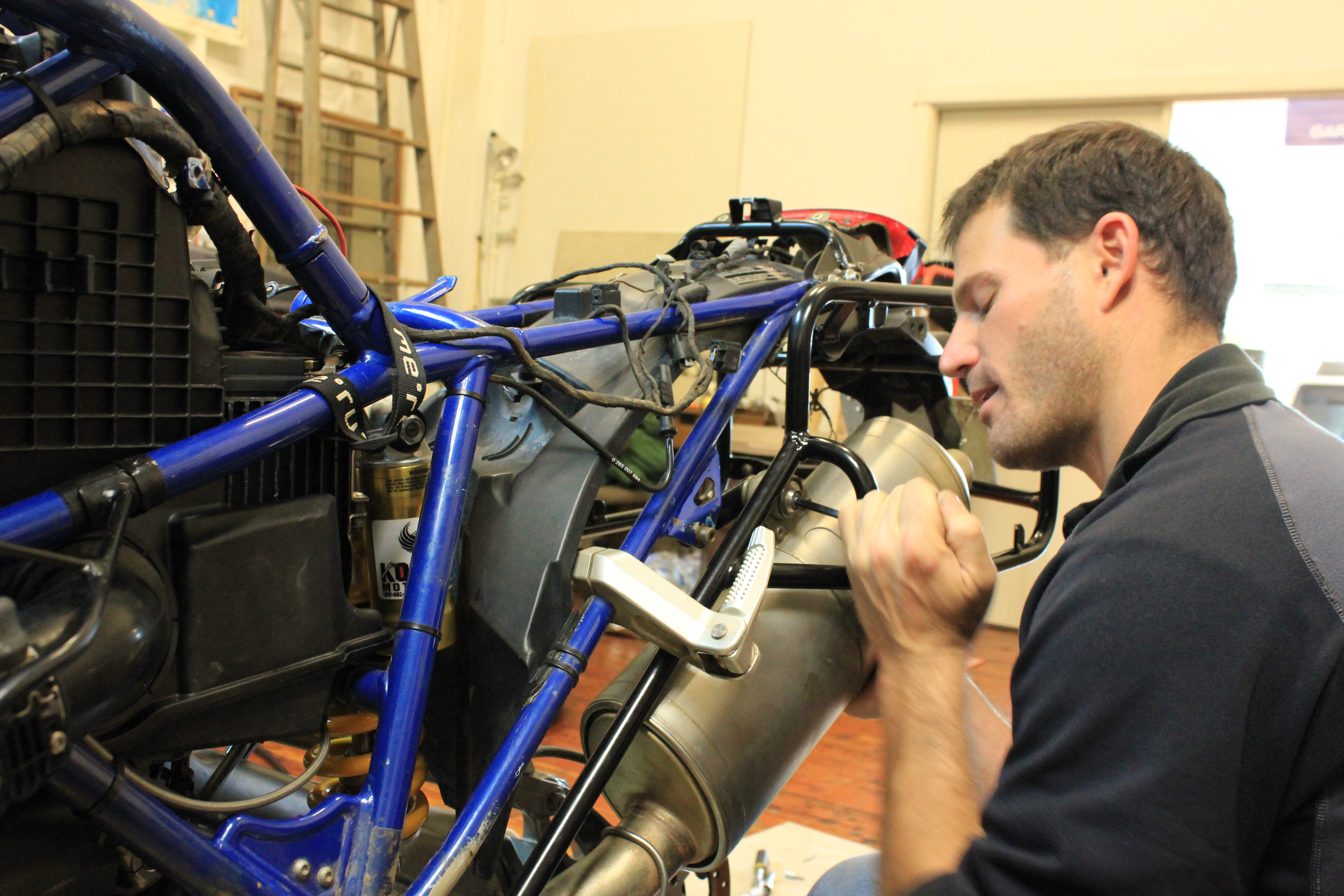 Before departing, Adam was invited to spend Thanksgiving with Touratech-USA General Manager, Paul Guillien, and his family. Born and raised in Israel, this was the first American holiday that Adam had been exposed to. We're pretty sure he enjoyed himself!
Leaving Seattle, Adam intends to ride south toward Mexico before he and his motorcycle board a vessel bound for Australia.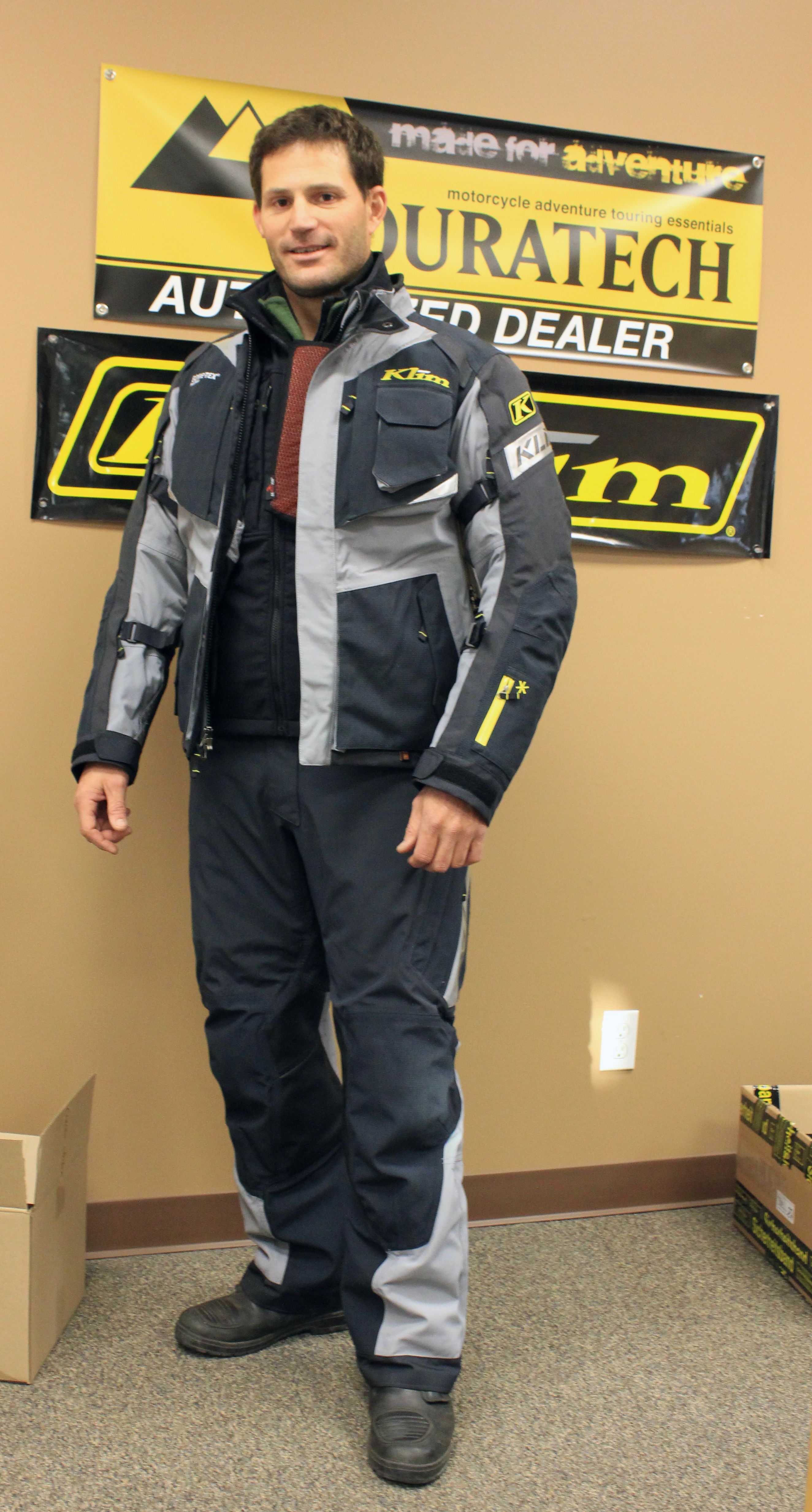 Additionally, before leaving Touratech-USA's headquarters in Seattle, Adam decided to pick up a new riding suit, a KLIM Badlands Pro. Featuring GORE-TEX Pro Shell technology and d3o armor, Adam's new suit will keep him both safe and dry for the duration of his journey!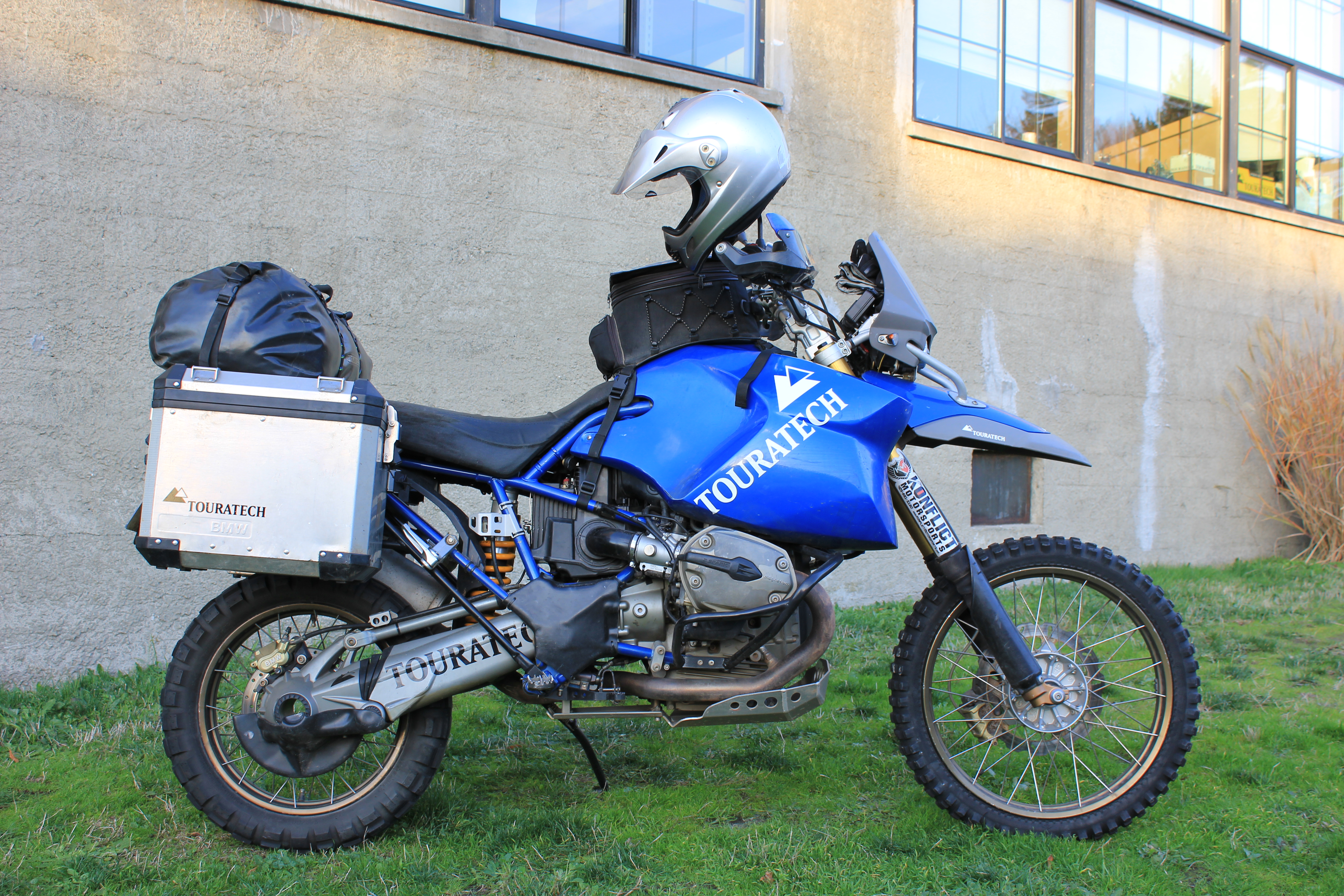 Info on Adam Shani's HP2:
African Queens 43L fibreglas fuel tank (11.4 gallons)
BMW panniers from an R1200GS on African Queens racks
80,000 miles on the bike (130,000km)
Ohlins suspension, (Front & Rear)
Garmin GPS Map 276 on a TOURATECH GPS mount
TOURATECH parts: HP2 skidplate, Fuel line guards, Handlebar risers, Hand guards, Tankbag, Drybag and HID headlight.