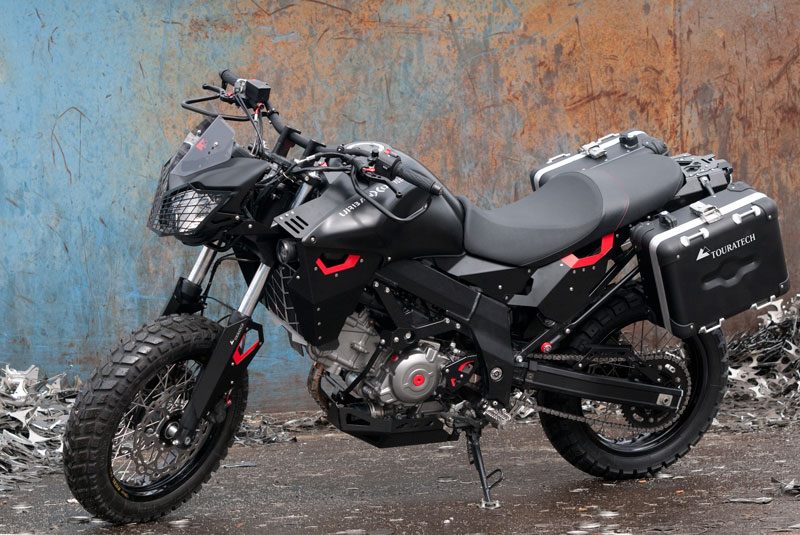 The Touratech Suzuki DL 650 V-Strom Urban X-Over was built by Touratech in close collaboration with Suzuki. This one of a kind motorcycle was unveiled at the Frankfurt Motor Show this past September.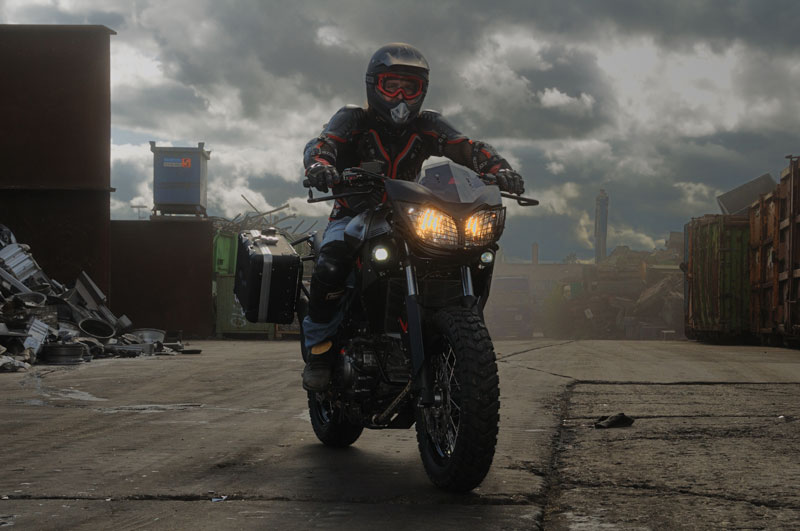 Featuring a variety of Touratech parts, to include an aluminum radiator guard, headlight guard, skid plate and side mounted Zega Pro Topcases, the Uran X-Over, while only a concept, is a custom motorcycle that is sure to inspire.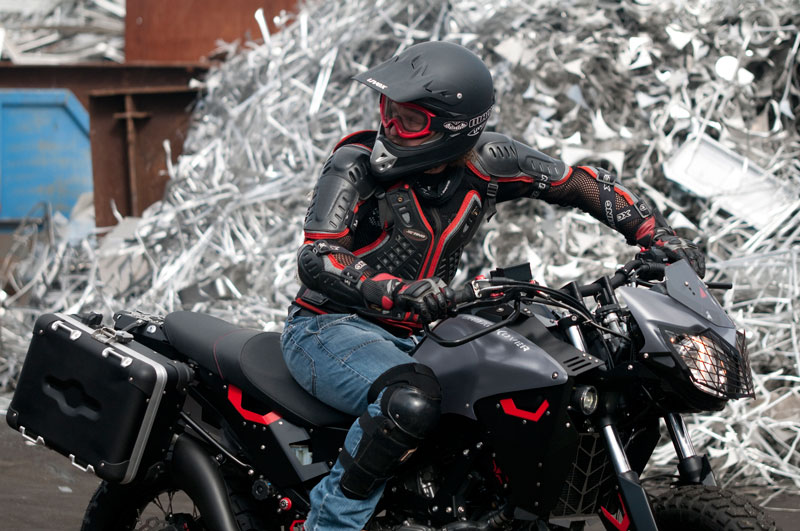 Additional items installed on the Urban X-Over include:
– Suberbike handlebar.
– Stainless steel hand protection
– LSL brake and clutch lever
– Steel braided brake lines
– Integrated auxiliary LED light
– Aluminum chain guard
– Stainless steel footpegs
– Modified Suzuki Gladius exhaust pipe
– LED rear lights
– Spoked wheels
– 17" Excel spoked front wheel with Heidenau tire K 60 Scout 130/80-17
– 17" Excel spoked rear wheel with Heidenau tire K 69 Scout 150/70-17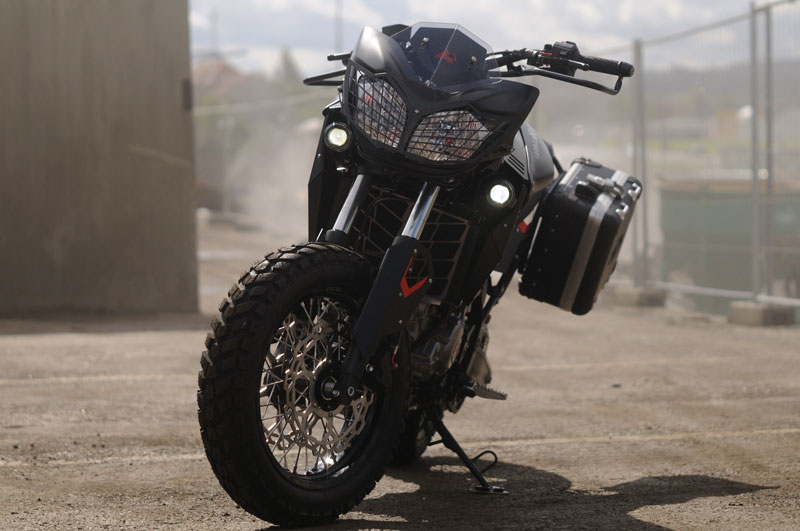 Click HERE for additional information.