Day 3 Update:
Thursday was a good warm-up ride, about 75 miles. Today was better, 180 miles.
We started out by following 2-track powerline roads up the mountain to about 7000 feet. These are rocky roads but in some places they are 2-track, grassy roads, fast and fun. You don't want to run off the road into the lava.
On with the pictures…. At about 7,000 feet elevation we turned onto Mana Road. This 40 mile road goes around Mauna Kea, staying at about 7,000 feet.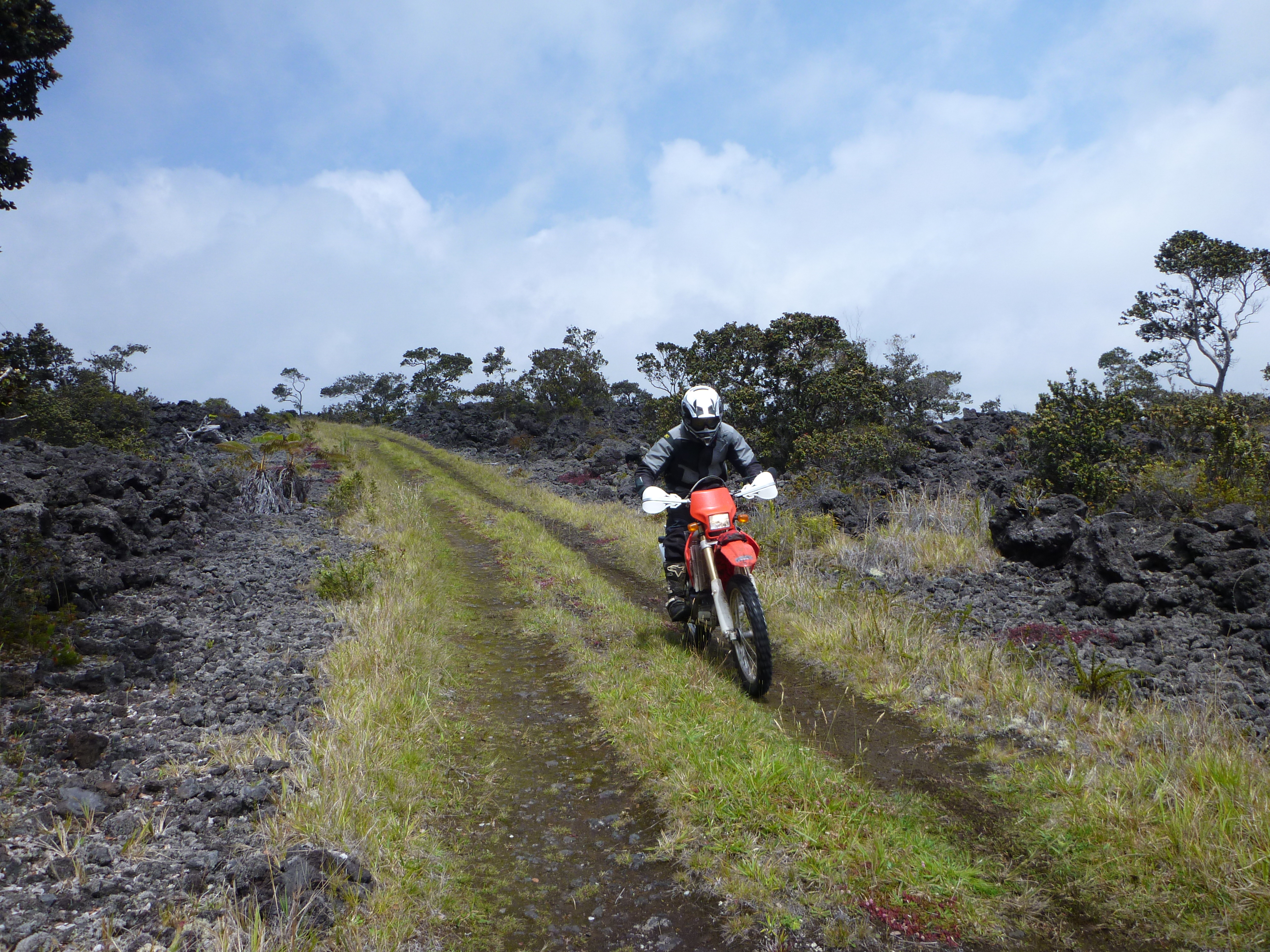 Lunch at Big Island Brewhaus in Waimea.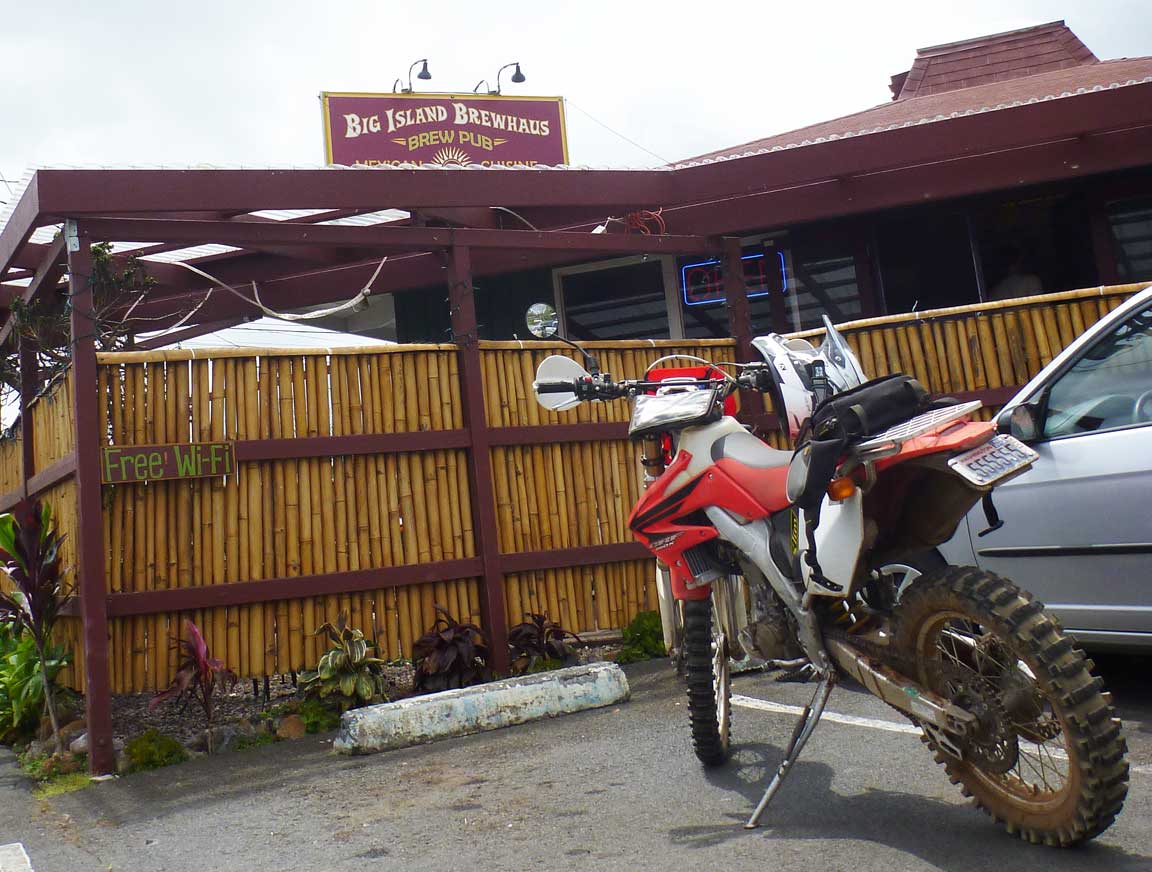 After lunch we visited Waipio valley. Here's the view from the lookout. There's a 4WD road going down into the valley. The beach is one mile long, black sand.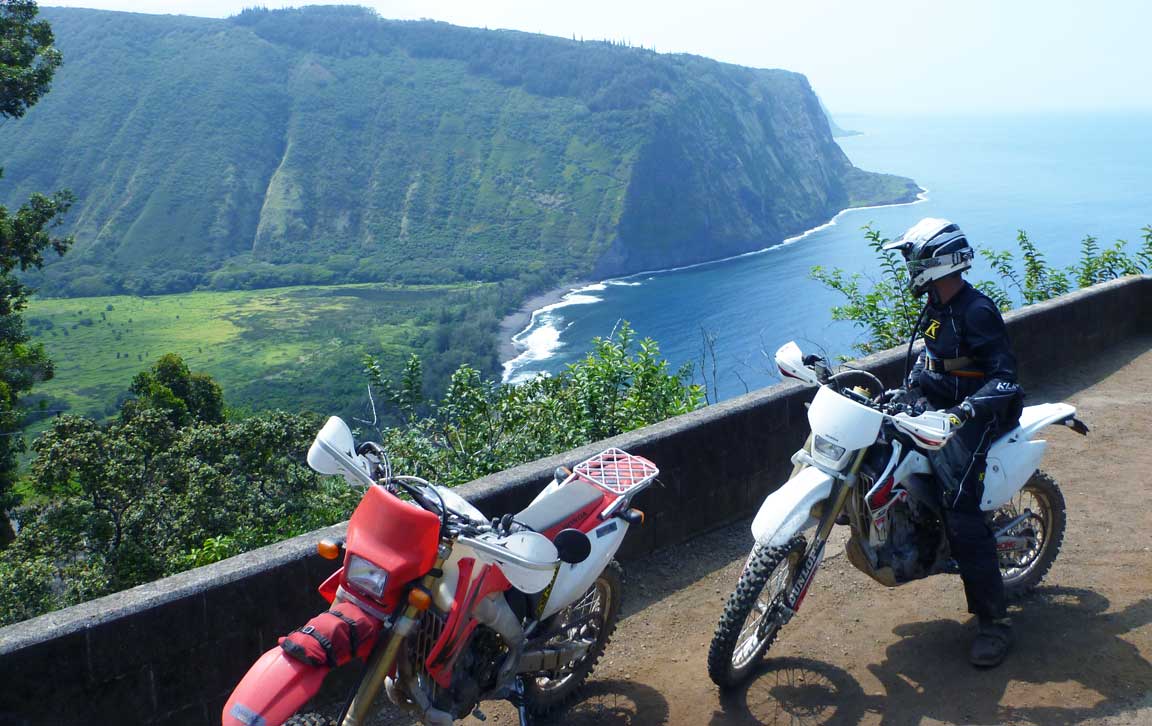 On Waipio Beach. It was not crowded.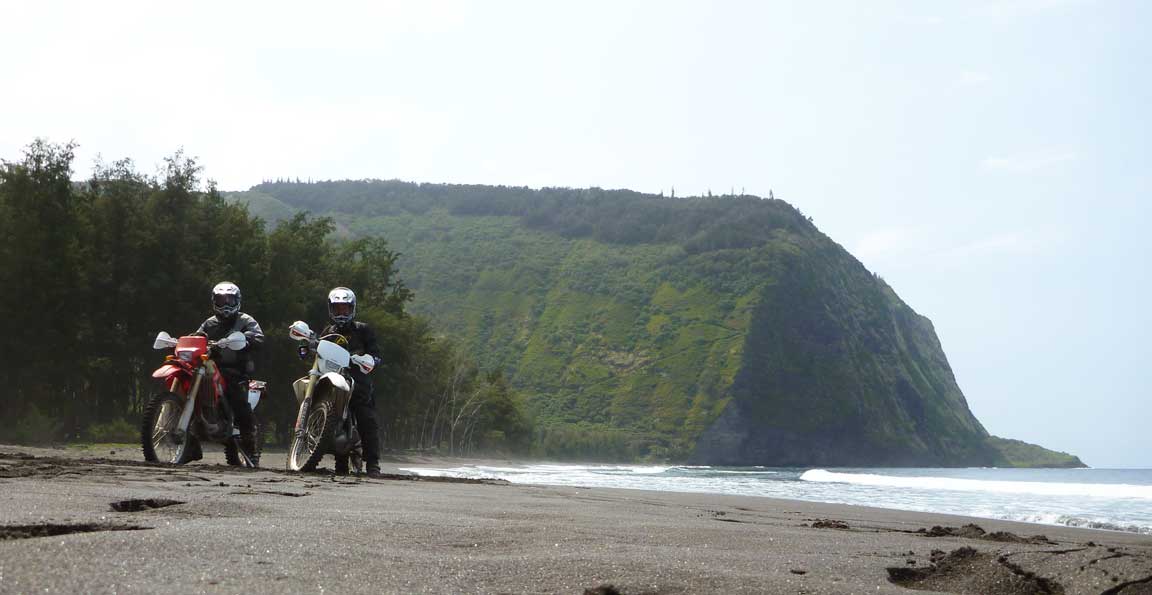 Tomorrow we will go back to the Puna coast, and then return in the early afternoon for a Supercross party. I will be rooting for Villapoto.
-Tom Myers, President, CycoActive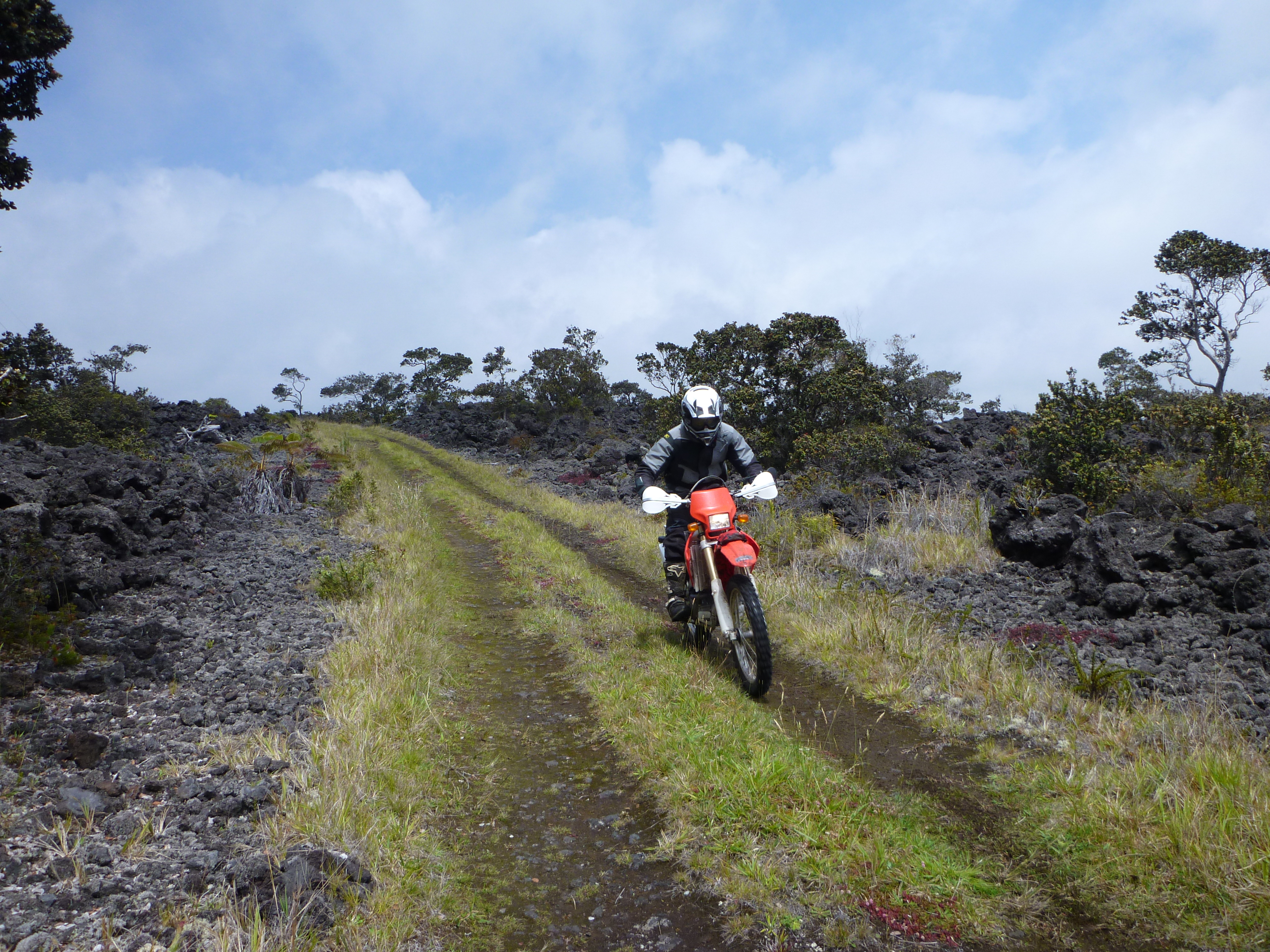 Here's a photo of the GPS screen showing our general route. We started at 10AM, a little west of Hilo at the "GPS triangle". Then turned northeast, on the Muna Kea Summit road. After a few miles we took the incredible "Mana Road", which is a gravel road that goes around the mountain. We arrived in the small town of Waimea about 3 hours later. We ate lunch at a brewpub then went north to Waipio valley. From Waipio we rode some trails in the "Mud Lane" area then continued back towards Hilo, following old sugarcane haul roads as much as possible. At about 30 miles out of Hilo we had to get on Highway11 and zoom into Hilo.