You don't want to miss this opportunity to see one of the most colorful and entertaining motorcycle personalities on the circuit. Touratech is bringing Austin Vince to the US for a speaking tour you will not soon forget.
Austin will be sharing tales from his shoestring motorcycle expeditions, Mondo Enduro and Terra Circa. These motorcycle adventures took him and his friends twice around the world and resulted in subsequent cult films and a TV series. He will also be sharing his ethos of low budget fun and general adventure motorcycle madness.
Visit our Events Page for a complete listing of Austin's presentation dates along with many other events.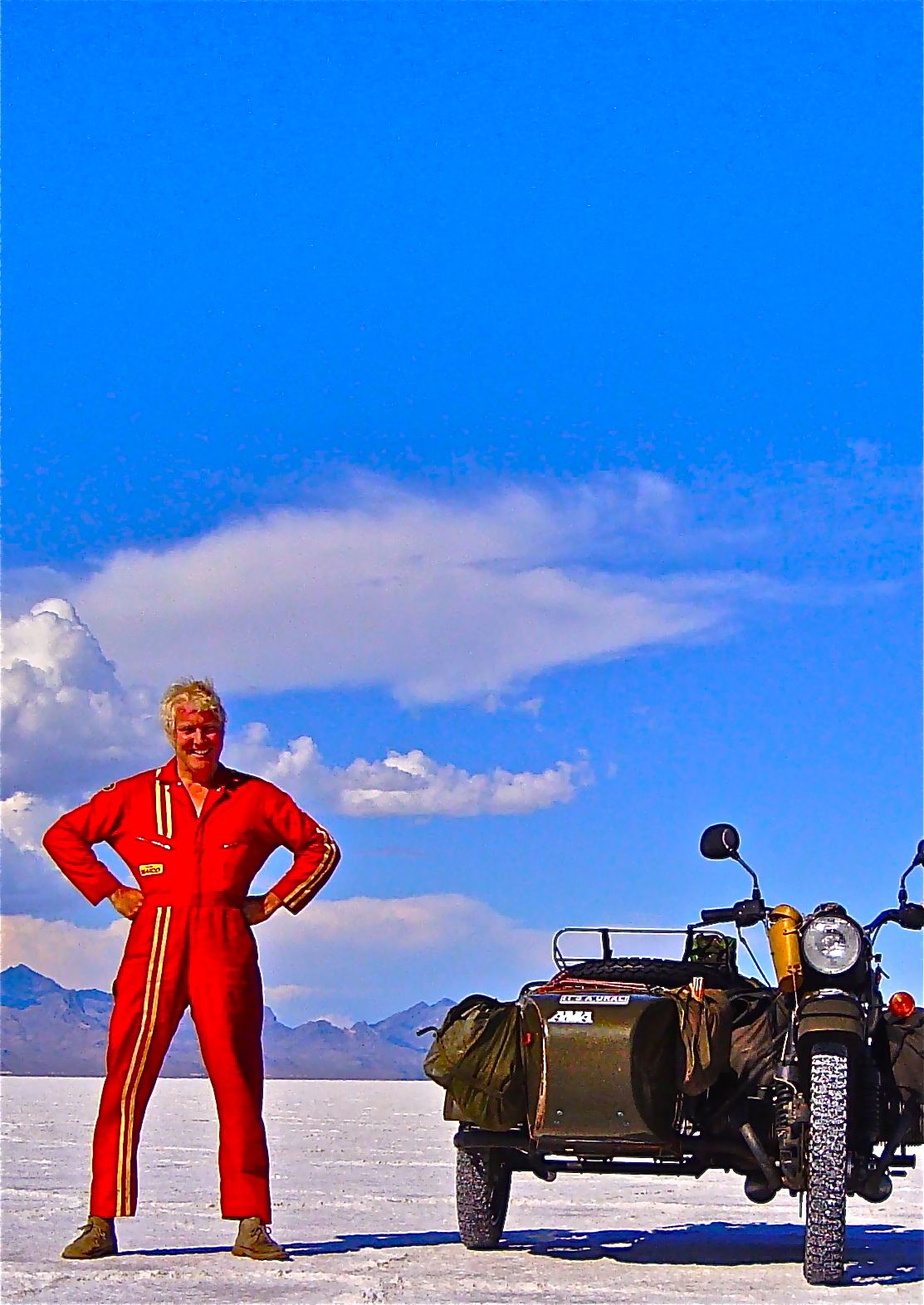 About Austin Vince:
Often billed as "the REAL Charley Boorman" and referred to by MCN (Motorcycle News), UK's largest bike publication, as "one of Britain's leading adventure motorcyclists" and "the best speaker on the circuit," Vince is a wealth of knowledge on the subject of world travel by bike. His talks are legendary on the adventure travel scene. He drives home the core message that anyone can do this stuff, and it's far easier than the celebrities want you to think it is.
The Presentations:
Austin's presentations are about two hours in length and are regarded as the best adventure rider shows in the UK. However, it's not all knobbly tires and sprockets, he covers a wide range of subjects including team-building, low budget adventure biking, spaghetti westerns, Soviet iconography, 60s Garage bands and super 8 cameras. It's all woven together in the narrative of his 2001 Terra Circa expedition and its fairly legendary first crossing of eastern Siberia's Zilov Gap. Best of all, Austin's message is totally inspirational and inclusive as he hammers home the simple fact that ANYONE can motorcycle around the world on pretty much any machine.
Word on the street about Austin Vince:
"Founding father of Europe's DIY adventure motorcycling boom. Hilarious and inspirational in equal measure – there's no-one like him!"
– Bike Magazine
"A natural presenter, he can hold an audience for hours on end on any topic he pleases. Would book him time and time again."
– Glynn Roberts, organizer of the Horizons Unlimited Adventure Motorcycle Symposium
"Without doubt the most funny entertaining evening ever, fantastic stories of travels around the world, the reasons why he did it and the reasons everybody should do it."
– Dave Lewis, Thatcham Motor Research Centre
"Lively and informative. No one sleeps during Austin's Presentations!"
– Leslie Madge, TravelDri-Plus Expedition Motorcycle Equipment.
Austin has 7 events currently booked and has openings for a few more on the US tour. If your motorcycle club or group would like to book Austin in your town, email sales@touratech-usa.com
Visit our Events Page for a complete listing of Austin's presentation dates and many other events.