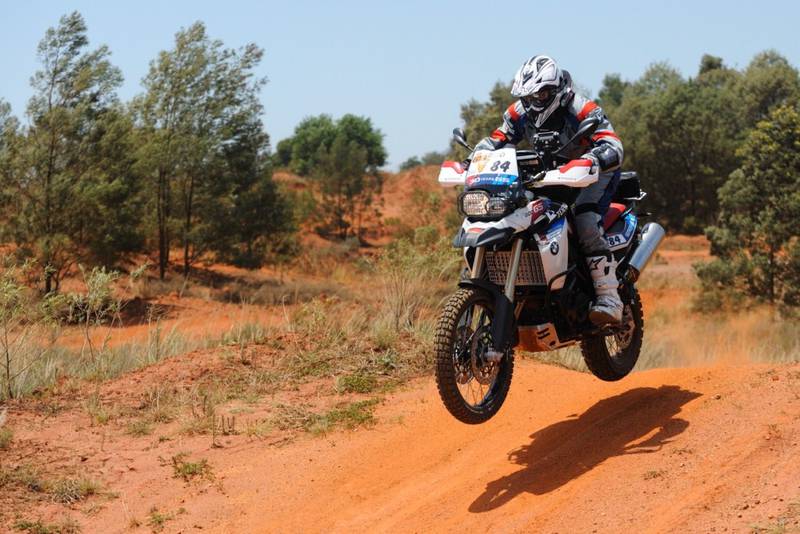 "If there's a lion open the throttle," Tomm Wolf, the German sports director of the Trophy 2010, says in his first briefing of the journalists. "I'm not kidding", he adds, with a twinkle in his eyes.
Meanwhile, ten teams from thirteen different nations (USA, Canada, Sweden, Norway, Finland, Germany, Austria, UK, Italy, Spain, South Africa and Japan) have set up camp at Touratech South Africa. They can't wait to hop on their bikes and just go.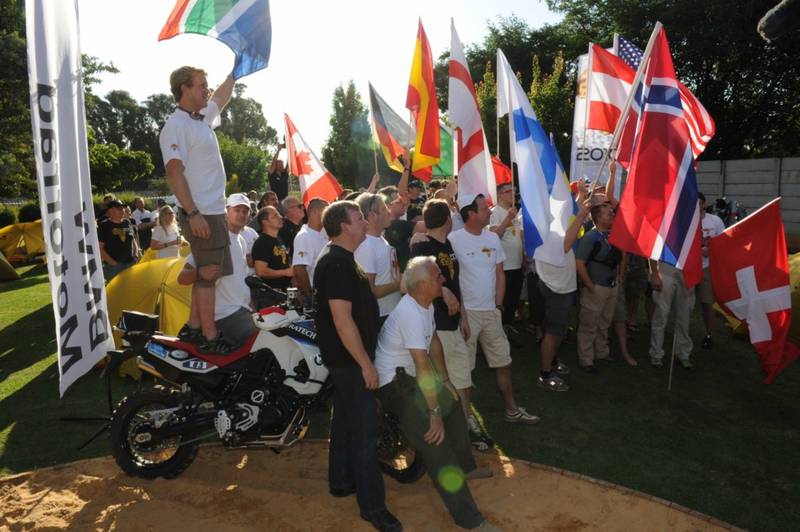 If Tomm is to be believed the current problems, like having jetlag or baggage lost on the flights are nothing compared to the challenges the riders await within the next 7 days of the Trophy.
The legendary competition for GS riders is held every two years at different locations around the world. It's not only about riding techniques, but also about team spirit, the talent for improvisation, and physical and mental health. Anyone who can keep a clear mind in difficult situations will be able to master all challenges and have a lot of fun in doing so.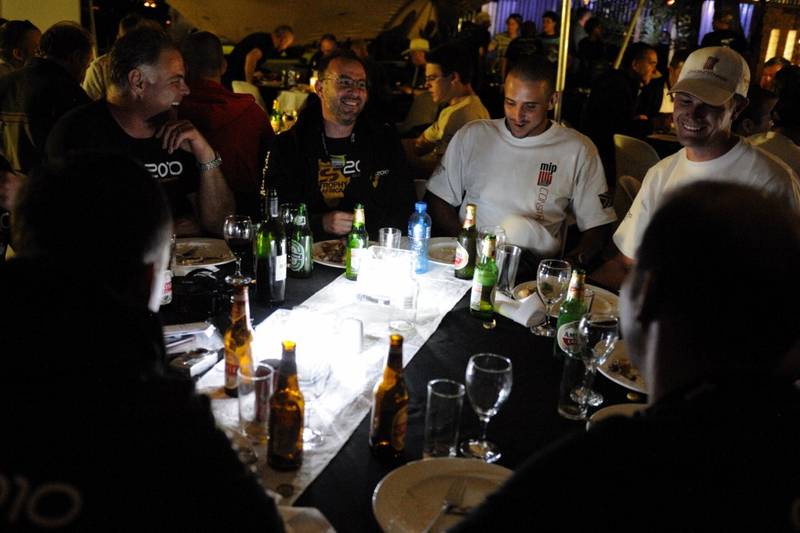 And there will be more than enough of it! The scouting team around Tomm Wolf has put everything on their to do list that the African terrain has to offer: gravel, deep sand, river crossings, single trails and asphalt with deep potholes. "If you see an ear sticking out of a pothole, it's not a rabbit, It's a donkey", says Jan de Toitt who helped with route planning.
Tomorrow, all teams will head out for their big African adventure on their Touratech equipped 800 GS's and whirl up clouds of dust. Logistically this means that a Marshall will guide two teams on his 1200 GS, while doctors, mechanics and media people will follow either by bike or car. The plan is to ride 2,000 kilometers through South Africa, Swaziland, and Mozambique and come back to Johannesburg. Between 150 and 340 kilometers and two to three special stages per day that are still kept a secret. Tomm calls this "the surprise factor". It may be revealed this much: The Indian Ocean in Mozambique is waiting at the end of the longest day. But before the riders can jump into the water and cool down from the burning sun and temperatures of 40C they have to pass 30 difficult kilometers of deep sand. And ideally they look good for the photos when they tackle this rough terrain. "Those who have no experience in off-road riding will have a tough time", says Tomm. He may be right.
As one can imagine an enormous amount of organization and planning was put into this project to send 60 motorcycles (fifty F 800 and ten R 1200 GS) as well as 90 people out there to have fun: It took 8 months of planning and 10.000 kilometers of scouting.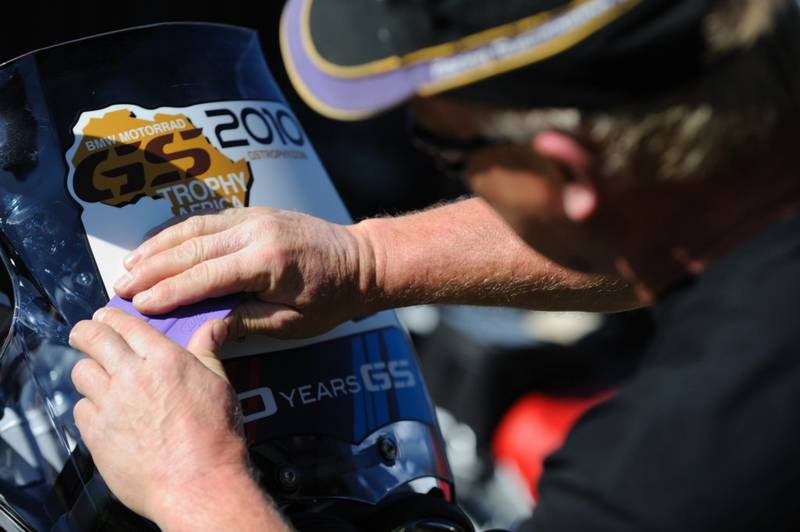 For the first time ever, people will be officially allowed to enter a South African National Park with their bikes. Riding among giraffes, lions, buffalos, and hippos will surely be something that's hard to top.
The Trophy is exactly what GS stands for: adventure, sweat, challenge, team spirit and lots of fun. "It will be a great ride", Tomm promises. And this guy knows what he's talking about!
View the Photo Gallery to see new photos updated daily during the event!
Text: Ramona Schwarz
Pictures: Herbert and Ramona Schwarz