Team USA Training in Seattle
By Bill Dragoo
Well, Team USA just finished their final training session this week in The Great Northwest. Shannon Markle and I (Bill Dragoo) flew to Seattle where we were treated to some serious, off road fun and games on Iain Glynn's home turf. All our previous encounters were in much dryer climates near Death Valley or traveling Oregon's Backcountry Discovery Route in July. Not a drop of rain was to be seen before last week, but our teammate delivered more than enough slipping and sliding to satisfy our dusty pallets.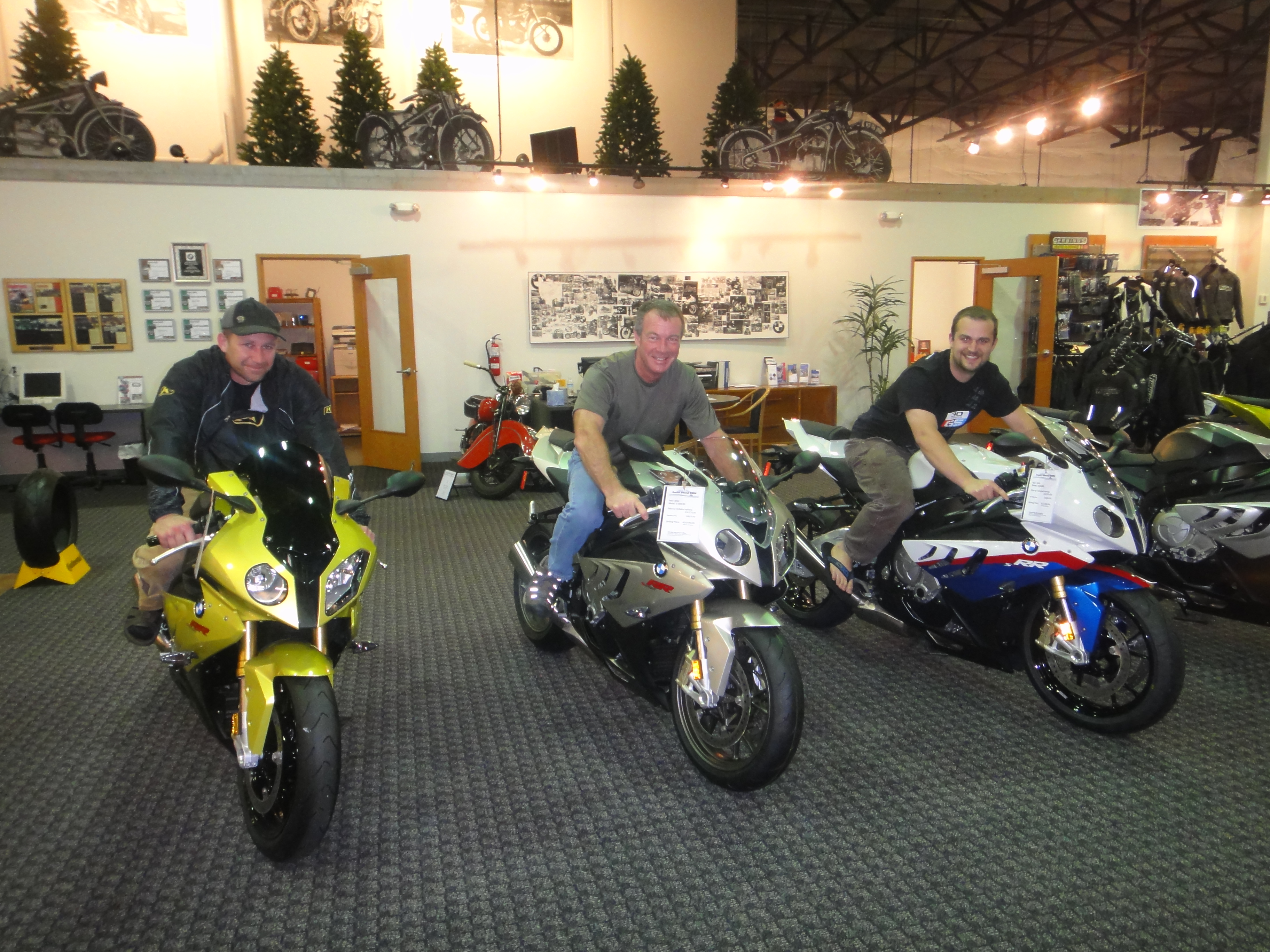 Friday morning we hitched a utility trailer to Iain's supercharged Buick and headed down to Fife, Washington where South Sound BMW general manager, Brendan Ferrer was kind enough to risk three fine motorcycles for an extended weekend of thrashing. I am told that South Sound was until recently the largest BMW dealership in the world, but now stands second to an even larger store in Germany. We took turns on a Husqvarna TXC 250, a TE 310 and a powerful beast of a bike, the BMW G 450X. Our wanderings took us twice to the Olympic Peninsula and once to the Cascades, about 70 miles north of Seattle.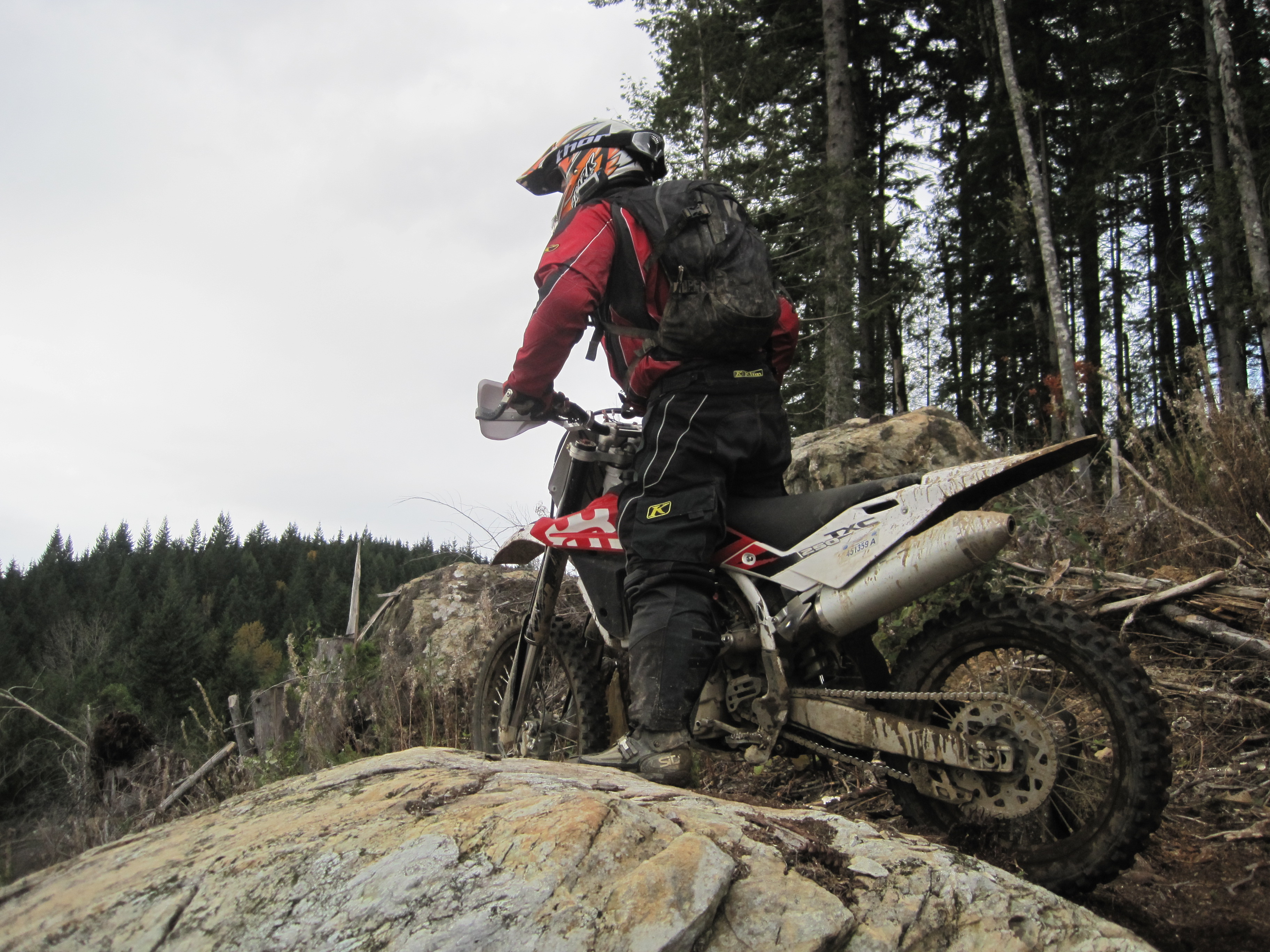 Rain set in late on our first day and showers continued off and on throughout the remainder of our time there. The Tahuya OHV park on the Olympic Peninsula was laced with easy enduro trails, allowing us plenty of time to get familiar with the bikes and reunite after several weeks layoff from last month's desert training.
Day two found us at Walker Valley, near Big Lake, where dense foliage, moss and deep, dark woods made me feel like a juvenile filmmaker in the Blair Witch Project. Everything was wet, either from sweat or rain..hard to distinguish unless you tasted it. Iain took great pleasure in leading us to several of his favorite places, climbs that took more than a little skill and aggressive behavior to negotiate. One rut had walls some eight to ten feet tall, yet was narrower than our footpegs. We took turns cracking jokes about doing this on an F800GS, then decided that we'd get'er done if the need arose. We may soon find out. Footbridges, some hewn from split logs crossed swampy creeks and often exited at steep, winding hill climbs, deadfalls or slimy root infested terra- not- so- firma. Trail builders had wisely embedded cinder blocks sideways on some of the steeper slopes to hold the earth and give the tires some purchase; but not much. Fun stuff for sure.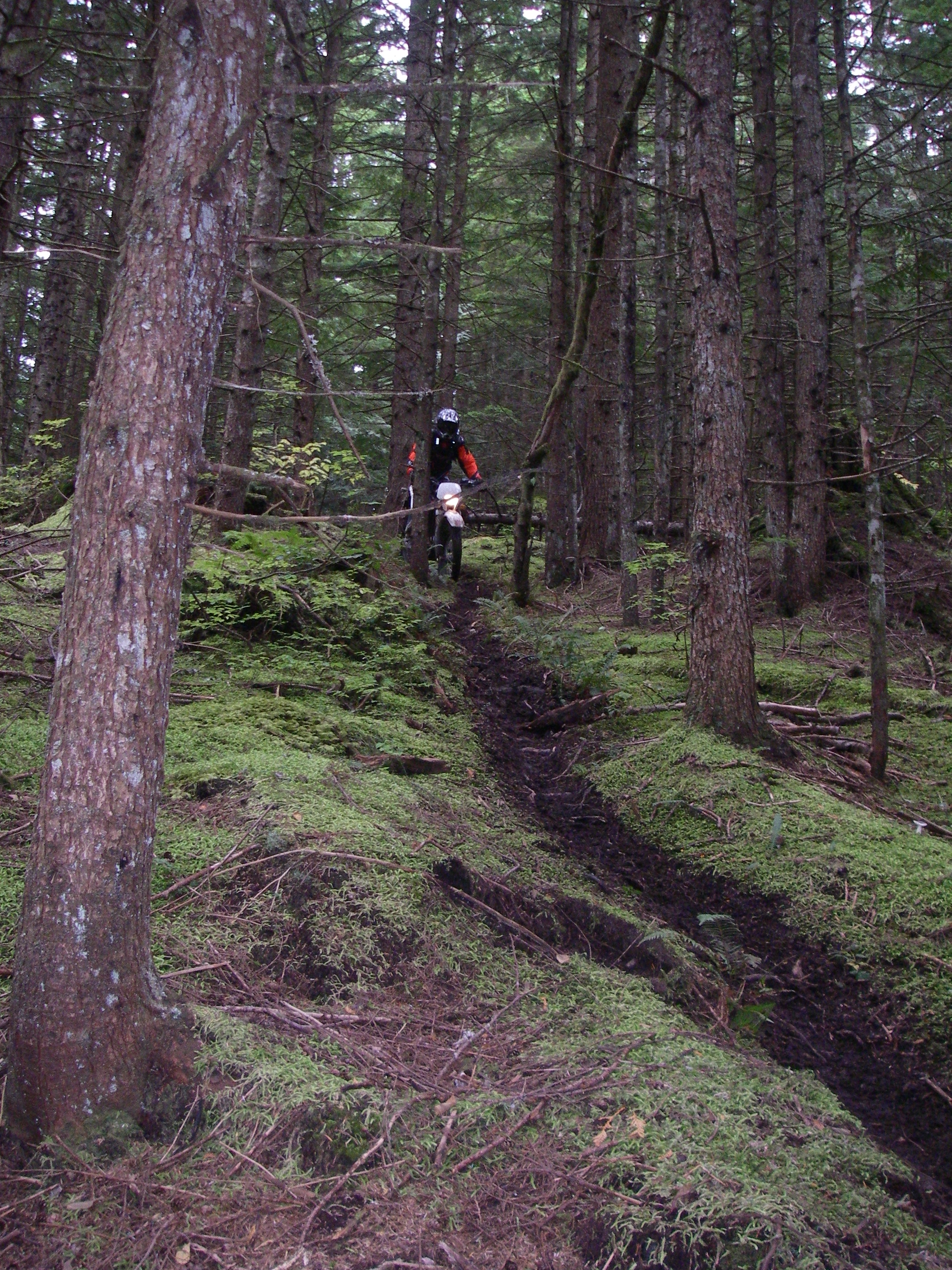 Shannon took to the woods like a hunting hound with a girlfriend in the next county. We thought we'd never get him to come out again. Iain ended up mildly scolding him when at the end of the day we finally turned towards the parking area. He wanted to take the G450X on just one more run down the single track; a place where a good trials rider would get a workout on his favorite Gas Gas. What Shannon lacks in guts… we'll never know. We're still looking for his brain.
Iain set a good pace all weekend, holding up for the old man (me) when needed to allow a breather. I tried to explain that my enduro bikes all had two rear shocks and I rode them when they were new; but he wouldn't listen.
All in all it was a great session. We enjoyed our time together as always and Team USA seems to have gelled about as well as three guys with such varied backgrounds could. We have learned our strengths and found few weaknesses, so far. I am certain that Africa will expose any that exist. We're ready to give it a go.