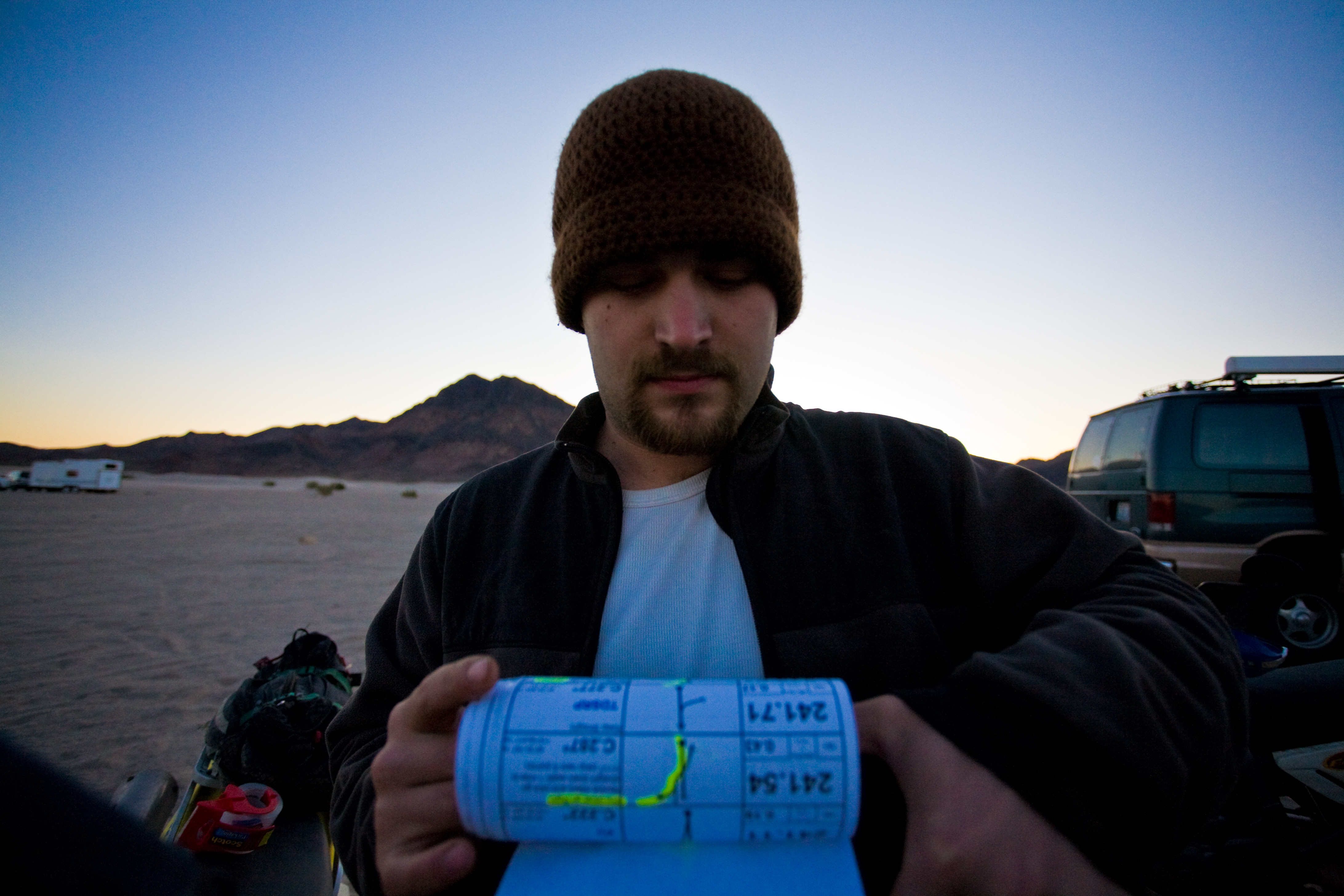 We recently had a chance to pull Team USA member and Touratech employee Iain Glynn away from his busy work and training schedule and ask him a few questions about his feelings going into the 2010 BMW GS Trophy in South Africa.
TT-USA: As the time comes closer to the event, how are you feeling about it?
Iain: As the Trophy Challenge gets closer I am doing my best not to get too worked up about the whole experience. I have been doing vaccinations and travel visas, working out the specifics of my riding gear, and making travel arrangements for my wife. I am trying to stay calm so that I can keep preparing; I want to be ready when I step off the plane. I am very excited and a bit anxious about the unknown events of the challenge. I've never been to Africa before…
TT-USA: How do your family/friends feel about you going to South Africa to compete in an international event?
Iain: Everyone is excited that I have ridden into this wonderful opportunity. My wife is going to fly to Africa with the team and we will be having her own vacation while we are riding so she is obviously pretty happy. Most of my friends are jealous but I can't blame them, this is going to be pretty awesome.
TT-USA: What kind of training have you been doing in preparation for the Trophy?
Iain: I started out focusing mostly on physical fitness, not riding as much as I normally would. I've been doing a lot of cycling, treadmill, elliptical machine, and a hand pedal stationary bike. I have also been going to regular yoga classes, I find that flexibility and strength at the extreme ends of my range of motion is really key in avoiding injury and strain. As we get closer to the event, I have been shifting to more riding and long hours on the bike off-road to harden up my hands and find the weaknesses in my fitness. I need to do some more weight training still to help with lifting big bikes.
TT-USA: What are your greatest strengths and weaknesses going into this?
Iain: I think that being able to ride with the 2008 team was a huge benefit. Their insistence on riding calmly and carefully will be a big strength for us. The event is almost entirely transits but they won't be scored so crashing or damaging your equipment there is unacceptable. They told us that most of the attrition from the 2008 event happened as a result of crashing on transit. My expected weaknesses will all be surrounding the shock value of event. Huge time difference, going from winter in Seattle to mid summer in Africa, culture shock, leaving a desk job and living on a motorcycle in the desert one 24 hour plane trip later. I need to prepare myself for that challenge as best I can. Exercise in the early morning, time in a sauna, developing routines to settle my mind every morning and night, and building supportive relationships with my teammates will all help to prepare me.
TT-USA: Tell us about the dynamics of Team USA.
Iain: Team USA is awesome. I was worried at first that we were all so different that we wouldn't get along but we have already learned how to use these differences to make us stronger. Bill is incredibly driven, Shannon is fearless, and I am cautious. We all check and balance each other when we ride together. If we can remember to keep riding as a tight group we will keep each other in check and be able to accomplish much more than we could as single riders.
TT-USA: What do you like about the F800GS BMW?
Iain: My absolute favorite thing about the BMW is how consistent it is. We had 4 bikes running all day for 7 days and none of them missed a single beat. They all cranked at exactly the same speed and started in the same number of cranks every morning. The motor on my bike NEVER hiccupped, it pulled smooth right off idle and they would run at 85mph all day if asked. Not everything about the bike is perfect but for a dirt capable touring bike, reliability and durability is the most important quality in my mind. A dirt touring bike needs to start every day and handle occasional falls and not ever surprise the rider. If I wanted a bike with a mind of its own, I would ride a horse.
TT-USA: What are you most looking forward to about the GS Trophy?
Iain: I have two answers for this, originally the sight I wanted to see the most was the clothes rack with 40 BMW Rally suites hanging on it and know that one had my name on it. That is how I would know I had made it to Africa. As it turns out, this year they will be shipping our gear to us ahead of time so I have to pick what was a very close second before. Meeting riders from all around the world and traveling with all of them will just be such a high that I am looking forward to it more than anything.