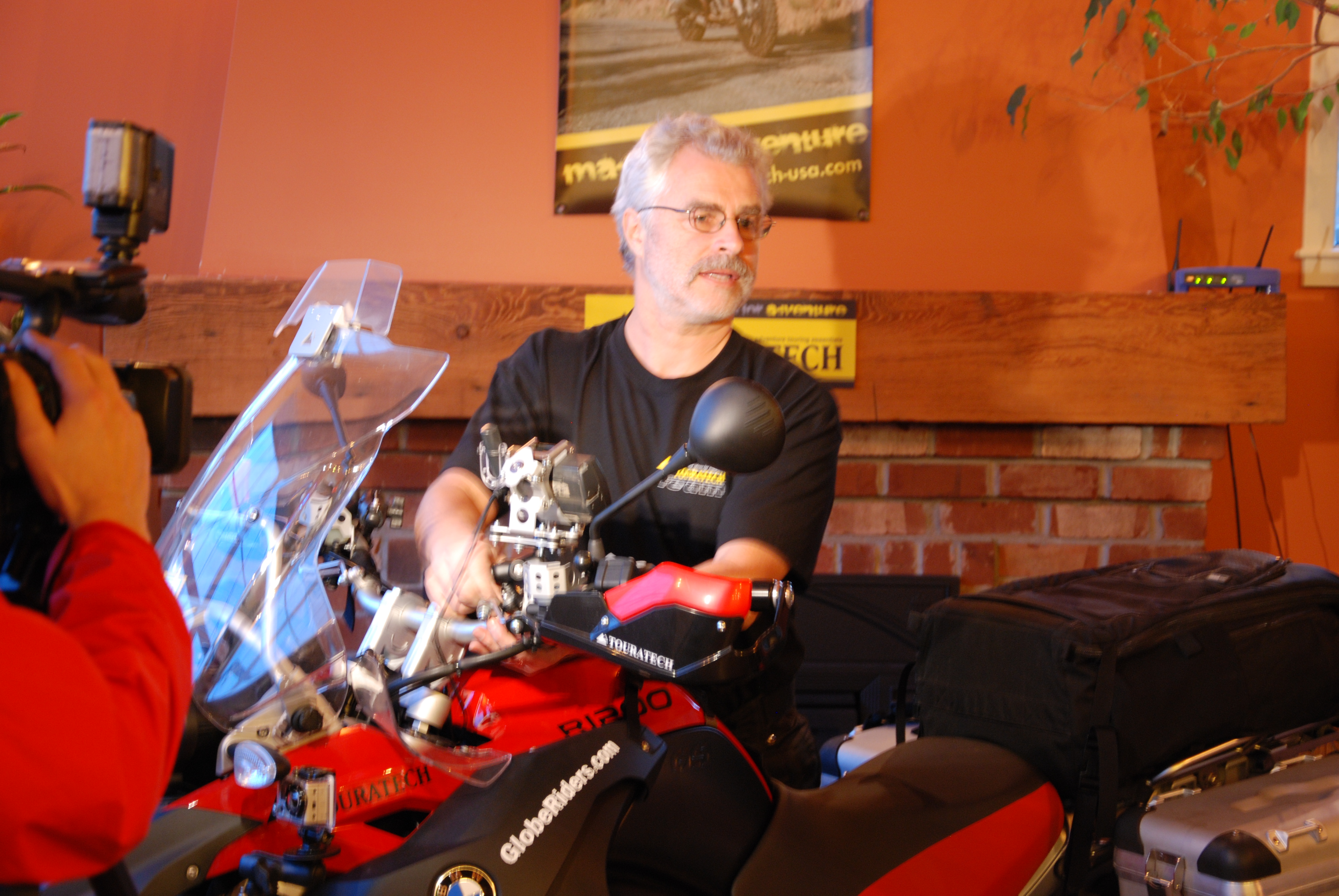 Helge Pedersen visited Touratech to prepare his new bike for Tierra del Fuego.
Helge is leading a small group on a scouting trip to explore a route to the Southern tip of Argentina for a future GlobeRiders tour. His bike of choice for the trip is a new BMW R1200GS/Adv.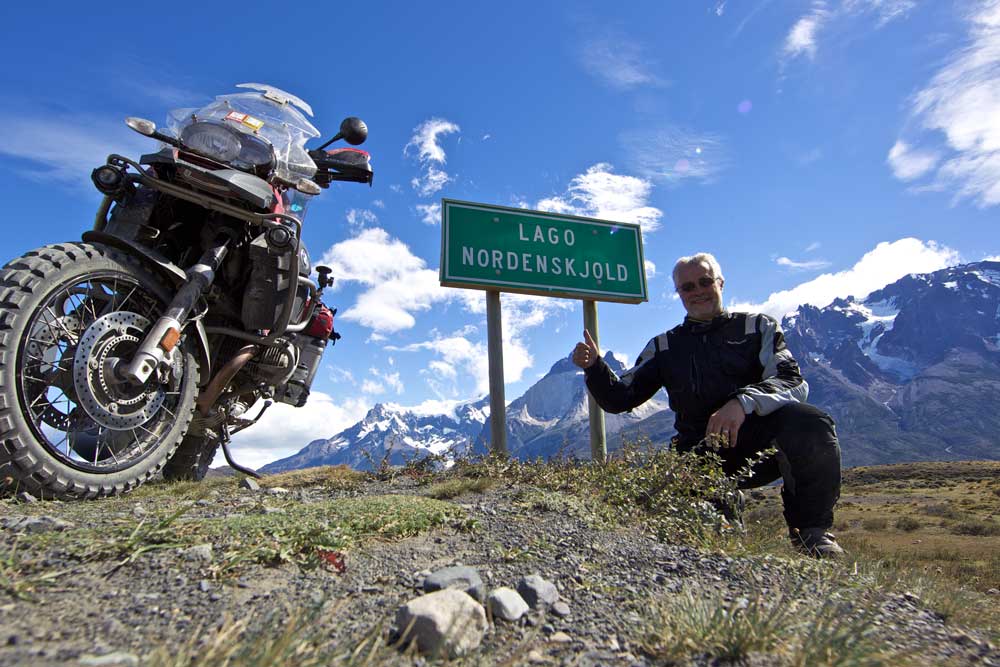 See our interview with Helge about modifications made to the bike at the end of this post.
Helge shared a list of 10 essential modifications that this professional touring motorcyclist won't leave on a trip without: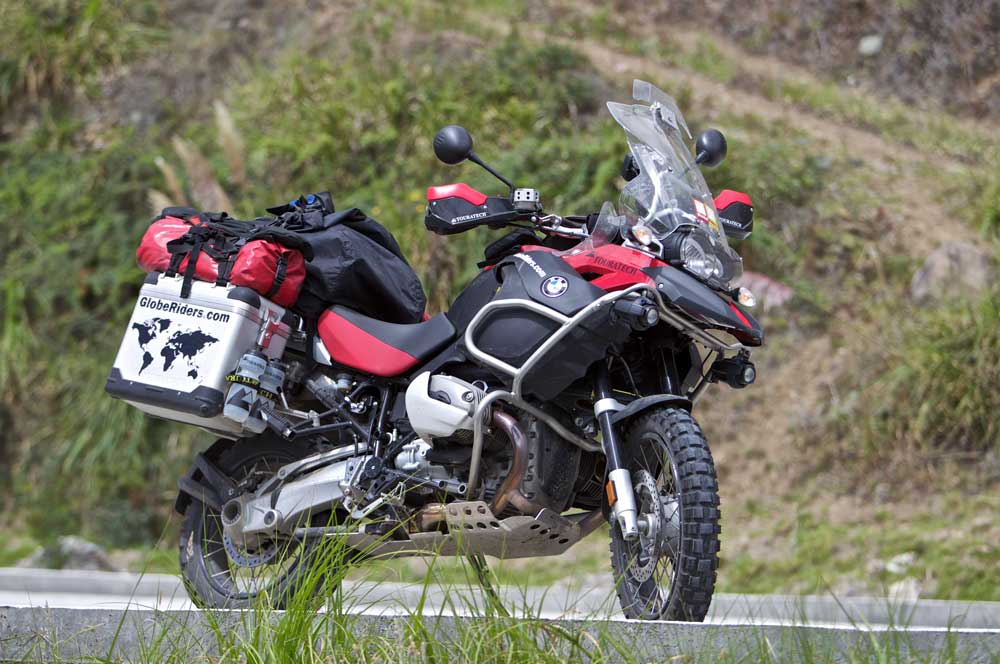 1. ZEGA PRO Pannier System – the legendary pannier system has been updated with new features and style for the next generation. Helge calls these "The best ever adventure panniers."
2. Sump Guard – if you ride your GS off-road, this part is a must for protecting your engine.
3. Centerstand Engine Guard – for optimum protection against stones protruding from the ground or bumps when riding off road.
4. GPS Mount – GPS is the adventure rider's best friend. The mount holds the powercord in place and connects to power upon inserting the GPS into the mount.
5. Oil Cooler Guard – road and weather conditions can be unpredictable, but you can always count on the experience of Touratech designers who made this part specifically to shield the much exposed oil cooler from road debris, rocks, and other unwanted terrain hazards while allowing for maximum airflow to prevent overheating.
6. Fuel Line Guard – this guard will keep your fuel lines and injector connections safe from rocks and motorcycle boots so technical problems don't interrupt your trip.
7. Electronic Sensor Protectors – this guard protects the front ABS sensor from coarse dirt and stones.
8. Foot Pegs Extension – these extensions were designed to add foot and leg comfort on long distance adventures. Two different models move you 18mm (.75 inch) closer or farther away from the shift lever and brake pedal.
9. Side Stand Foot Extension – a very simple yet infinitely useful addition that increases the size of the foot print and ads stability to the bike when parked on soft surfaces or gravel.
10. Adjustable Folding Shift Lever – this customizable gear shifter provides more options for comfort, adjusts to different sized boots, and makes gear changes easier. Its ability to fold protects the lever, shaft, and transmission from damage in light crashes.