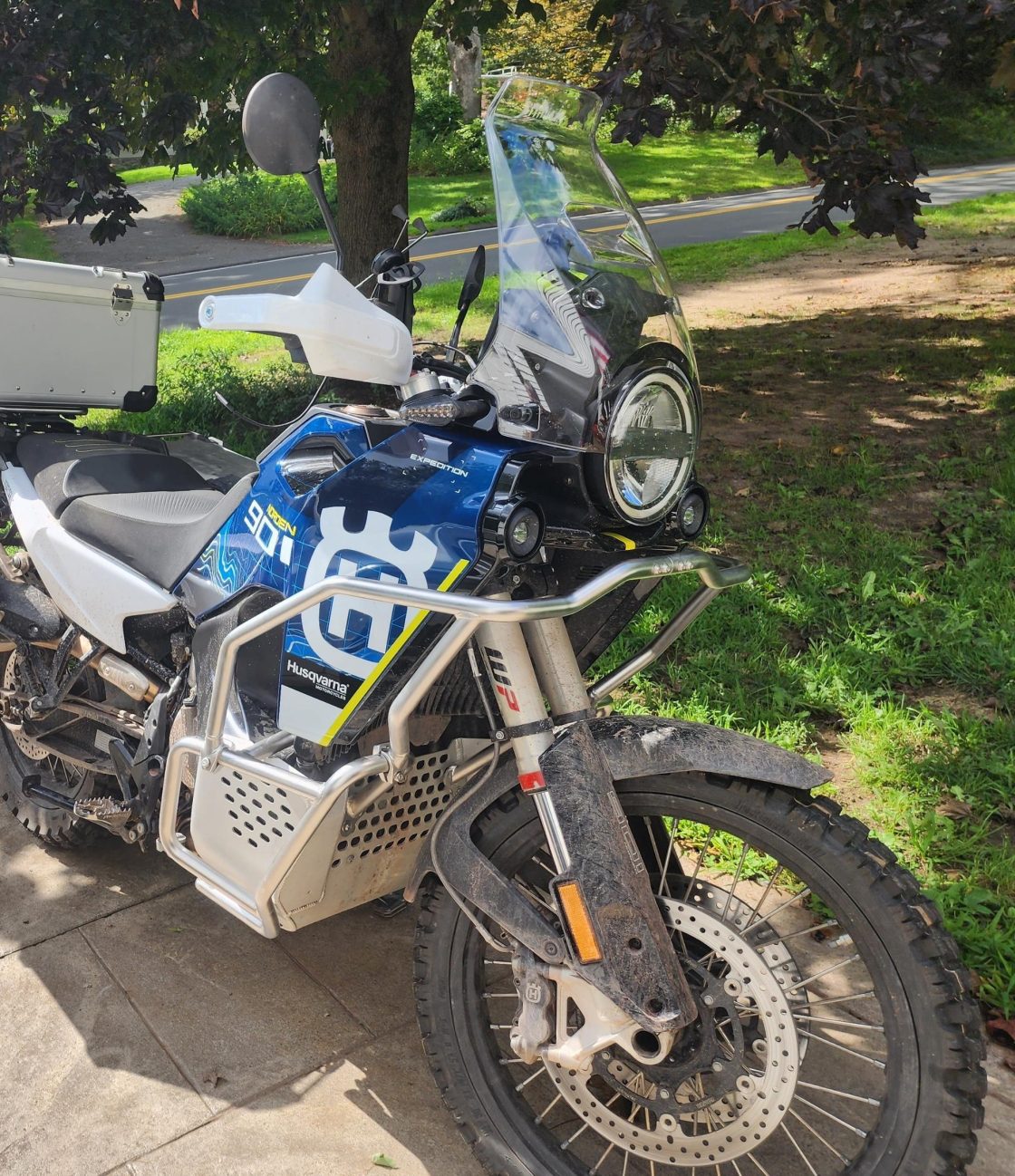 Touratech Lower Crash Bars for Husqvarna Norden 901 will fit the Norden Expedition after some modifications to the stock skid plate. Touratech upper crash bars attach to the Touratech lower bars once installed.
These instructions are provided to assist customers who wish to make the skid plate modifications. Some people may want to use a professional fabricator or installer to attempt this project as this is not just a simple bolt-on solution.
The following images show interference areas (circled in red) between the Touratech Crashbar inner mounting bracket and the factory Norden Expedition skidplate.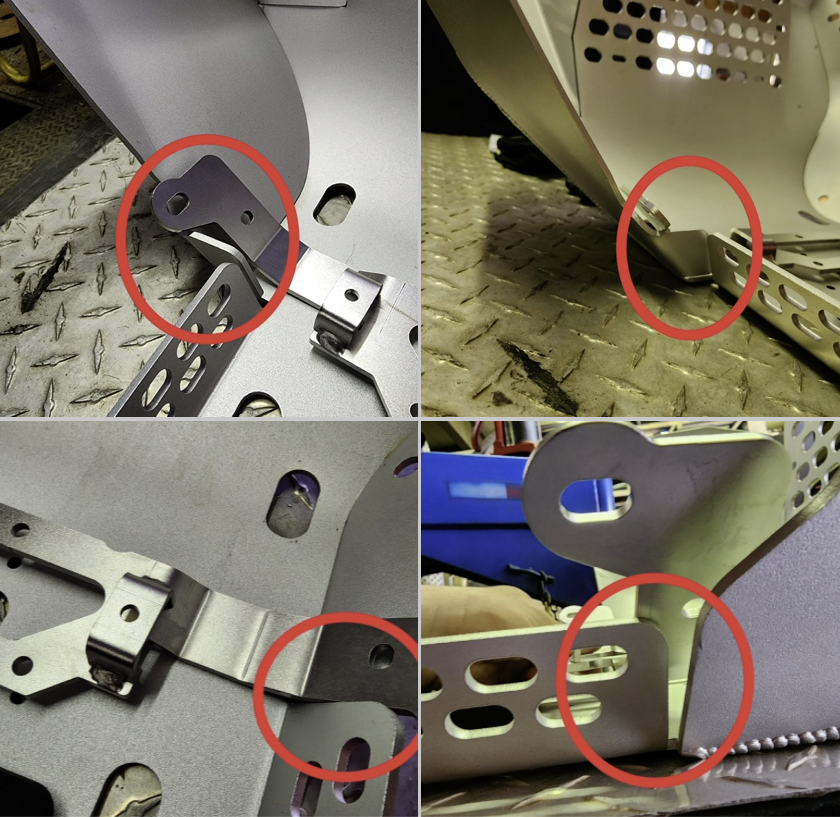 The areas marked with a blue X need to be removed from the aluminum skid plate.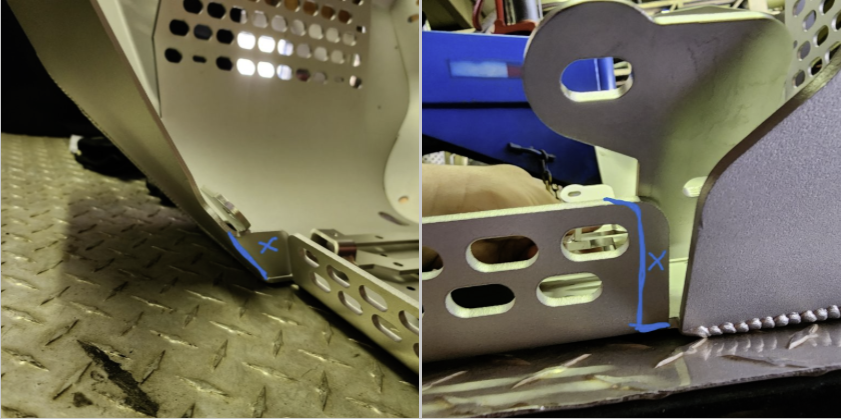 Yellow circles show areas of factory skid plate that have had material removed. Use a grinder, file, or sander to smooth the edges.

The top edge of the skidplate will need relief cuts to avoid interference with the portion of the crashbar that bolts to lower radiator mount. This can be done with a half-round file or sanding drum.

The factory skidplate spacer can be cut and repositioned to align with the three countersunk mounting holes in the bottom of the skidplate. Follow remainder of Touratech instructions for installation. https://cdn.touratech-usa.com/09-414-5155-0.pdf
Three countersunk flathead bolts for the bottom of the skidplate are not included with the Touratech crashbar kit. You will need to source those three bolts locally.