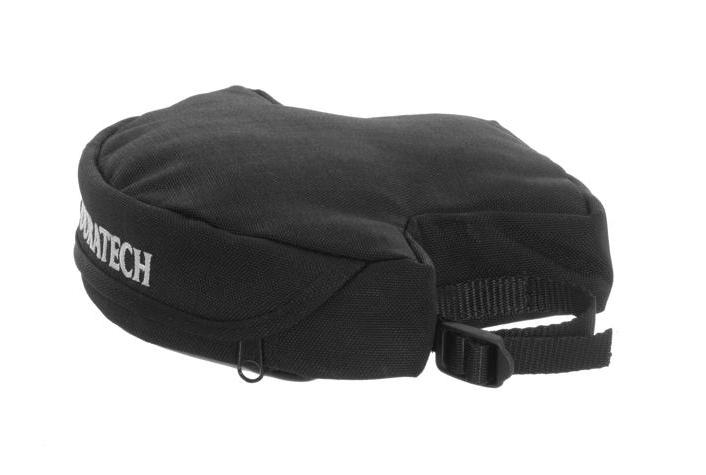 If you look at any world traveler's bike, you'll see they fill any empty space they can find on their motorcycle with tools and other small items. Real estate for storage on your touring motorcycle is essential, and every square inch counts. This handy under tail rack bag from Touratech make the most of the empty space below the rear rack on your water-cooled R1200GS, F850GS or F750GS, giving you convenient storage space for essential items like tools, first aid kits, cable locks, or other small items.
The bag is custom designed and shaped to fit under the BMW GS's rear rack. It is easy to install and remove when not in use.
Our bags are made only out of the highest quality materials. Unlike the other manufacturers who use standard Nylon material, Touratech uses premium Cordura. The certified Cordura fabric, made in Germany, is the same material used in high-end riding suits and is tough and highly abrasion-resistant. The Cordura is also treated with a special Teflon coating to protect against dust, moisture, and fading.
RETAIL PRICE:  $99