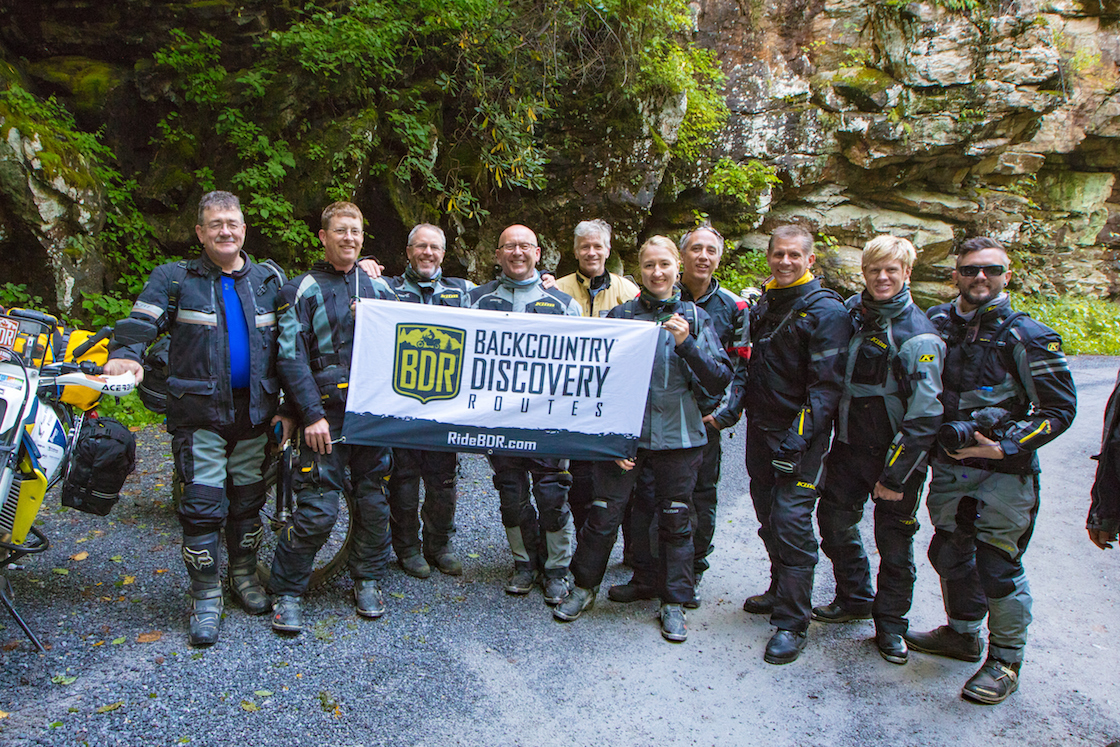 The adventure motorcycling non-profit Backcountry Discovery Routes (BDR) announces plans for the next project, the Wyoming Backcountry Discovery Route, scheduled for release in January of 2022.
The WYBDR will be the 11th adventure motorcycle route developed by the organization. The route will cross the state of Wyoming on primitive dirt roads exploring one of the most remote frontiers in the lower 48 states.
"This route will traverse five different mountain ranges, giving riders an opportunity to experience expansive views from the summit of three different 11,000-foot mountains. The rugged tracks explore vast high-desert regions, cross two major 'rims', descend several gorges and pass through many other remote and seldom visited areas."  -Bryce Stevens, BDR Co-Founder
BDR has partnered with the Wyoming Office of Outdoor Recreation (WyoRec) and the tourism stakeholders of eight counties along the proposed route to ensure enhanced awareness of Wyoming's unique qualities and increased visibility of Wyoming as a destination for motorcycle tourism. The route will also produce significant positive economic impact on communities and businesses along the WYBDR.
"We are thrilled that Wyoming will soon have its own Backcountry Discovery Route!  Our beautiful state is full of unique and spectacular scenery to explore, not to mention thousands of years of history and culture.  Along the way and just off the route, there are friendly communities with ample amenities and necessities for the journey.  As a rider myself, I know that adventurers are going to love what we have to offer."  – Chris Floyd, Manager, Wyoming Office of Outdoor Recreation
Adding to the popular motorcycle adventure film series, a feature-length documentary of the first expedition on the WYBDR will be filmed by Noren Films and produced and distributed by the BDR organization. A high-quality waterproof map of the route will be developed in partnership with Butler Motorcycle Maps as a planning resource for riders. GPS tracks and comprehensive travel resources will be available to the ADV community on the BDR website free-of-charge. The WYBDR film will be screened at motorcycle dealerships, rallies and clubs across the U.S. in 2022, attracting tens of thousands of enthusiasts.
###
Backcountry Discovery Routes® (BDR®) is a 501c (3) non-profit organization that creates off-highway routes for adventure and dual-sport motorcycle travel. The organization's work includes promoting rider education and safety campaigns, driving economic relief to rural communities, and encouraging responsible motorcycle travel in the backcountry. Through the careful investment of funds and working with land managers and other public benefit organizations, BDR seeks to keep remote roads and public trails open for motorcycling for generations to come. 
BDR delivers turn-key trip planning resources to the community including GPS tracks, digital maps, travel information, route condition updates, YouTube videos, Q&As, and other information – all available 24/7 on www.RideBDR.com. The organization relies on the generosity of donors and a team of volunteers and ambassadors who contribute thousands of hours each year to help carry out this mission. 
Since 2010, BDR has created routes in Washington, Utah, Colorado, Arizona, Idaho, New Mexico, Nevada, the Mid-Atlantic region, Southern California, and the North-East region.