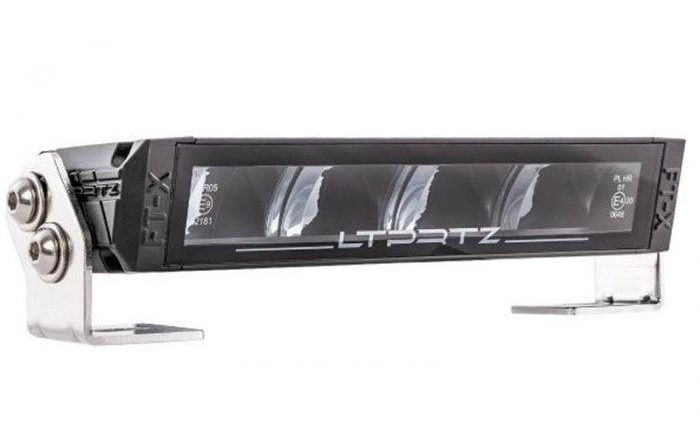 Touratech's Onroad Light Bar features improved LED technology, creating more light while consuming a fraction of the power. Built with high-grade materials and durable housing, this 30-degree flood light packs an impressive 3,360 lumens in a tiny package that you can mount on almost any adventure motorcycle. Touratech LED light bars are guaranteed durable for any off-road adventure.
Pair this light bar with these light mounts and bull bar for the complete three piece package on an R1250GSA.
Touratech LED Lights Features:
Pure Light – The output of the Touratech LED light is pure white light, which is more effective at lighting up the road.
Low Power Consumption – Touratech Onroad LED light bar uses only xx watts. This saves your limited wattage for heated gear, or other electronic accessories and also saves your alternator from excessive wear and tear.
High-Quality Reflectors and Lenses – Touratech Onroad light bar's LEDs feature reflectors and lenses designed to minimize the amount of scattered light, meaning more of the produced light reaches the road, where it counts. Other brands use lower quality reflectors and lenses with imperfections that scatter the produced light, reducing overall effectiveness.
Low Maintenance – LED lights offer reliable service for thousands of hours, and do not have delicate filaments that can break like a traditional incandescent bulb. That means there's no need to carry spare bulbs or worry about burnt-out lights with the Touratech Onroad light bar.