Touratech's Chief Riding Officer, Iain Glynn rode in the KTM Ultimate Race Qualifier earlier this month. We asked him to wear the new Aventuro Guardo Adventure Gloves during the event and give us his thoughts: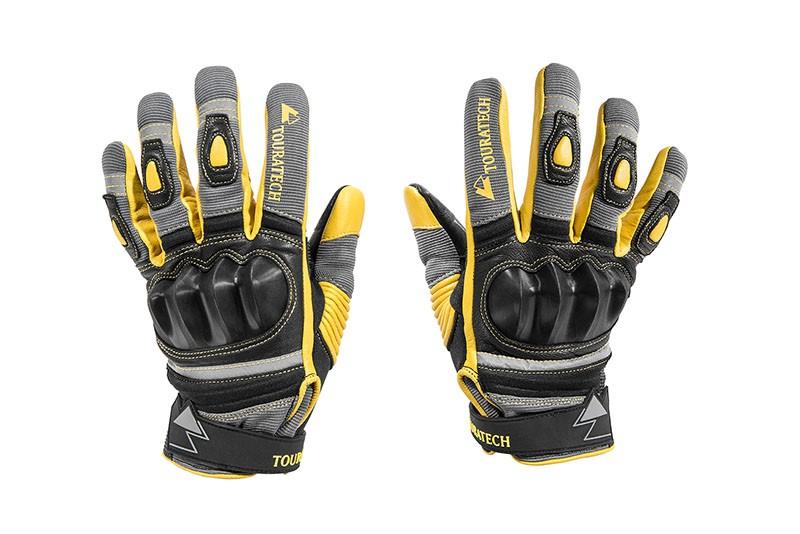 After a day in the saddle wearing the Touratech Guardo Adventure Gloves I can confidently say these are the best adventure specific gloves I have ever used. The upper offer great wind protection but still allows the glove to breathe. The palm is truly amazing on these gloves. The traction provided by the Sharktec material is so much better than any leather or textile glove it's hard to believe. The glove fits tightly while remaining flexible. This glove strikes a fantastic balance that makes is useable everywhere from cold mornings on the highway to hot afternoons on a forest road. When you combine that usability with a palm that grips like nothing else on the market you truely have the ultimate adventure glove.
While these gloves are amazing, no product is ever totally perfect. The Sharktec material did make my palms feel a little clammy in the hot weather and I was unable to reliably operate the touch screen of my electronic devices with the gloves on. This glove is a bit too bulky for off-road specific use but it is not waterproof for pure winter riding.