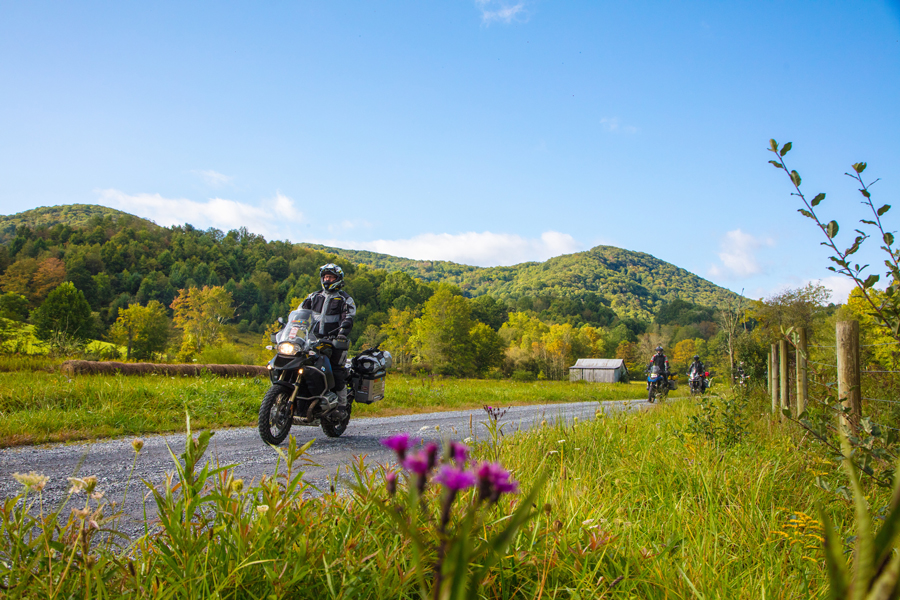 The Mid-Atlantic BDR (MABDR) has been released.  Free GPS tracks, waterproof map by Butler Motorcycle Maps, the documentary dvd and on-demand online movie, in addition to MABDR travel resources will be available.
Join us for MABDR movie sreenings at dealerships and theatres across the country beginning February.
The route is presented by American Honda Motor Corp., Inc.
MABDR is a scenic ride for dual-sport and adventure motorcycles that uses dirt, gravel and paved roads to wind through remote parts of Virginia, West Virginia, Maryland, and Pennsylvania. Starting in Damascus Virginia, and ending in Lawrenceville, Tioga County, PA, this 1,080-mile route, primarily uses forest roads and rural country lanes, to lead riders through the Appalachian mountains, majestic forests, bucolic farming landscapes, Amish country, and locations that played pivotal roles in early American history.
In 2018 Touratech will be forgoing our annual east coast rally in an effort to help create awareness for the MABDR and we'll be riding it in August. We're calling August "MABDR Month"!