Importance of Windscreens in ADV Motorcycling
By Ron Lieback
Less wind equals less fatigue.
This is especially true for the adventure-touring motorcyclist who travels hundreds of miles daily.
Motorcycle windshields provide the solution not only for calming those fatiguing wind blast, but also protecting riders from other elements such as rain, bugs and the occasional bird.
The importance of an ADV windscreen was never a thought until I got stuck without one. Back in 2011, while adv-touring in southwestern Pennsylvania, my V-Strom DL1000 "El Mule" and I took a slight journey down a cliff. The bike got wedged between some trees, and my stock windscreen was no longer with me.
I was only about 200 miles from home, but those 200 miles, which consisted of mostly quick back roads, were excruciating. Fatigue quickly set in, and the Red Bulls weren't providing any solution. If it wasn't a Sunday, I would have ridden to the closest dealership or motorcycle parts store, and bought a windscreen.
This incident initiated a search for the perfect windscreen. My options were slim due to the "El Mule" not being the most popular ADV bike. I settled on a stock one, and became a fan of the adjustable windscreen spoiler.
 For others, like owners of the BMW R 1200 GS or KTM 1190 Adventure, windscreen selections are endless. Following are some thoughts on choosing and correctly cleaning an ADV windshield.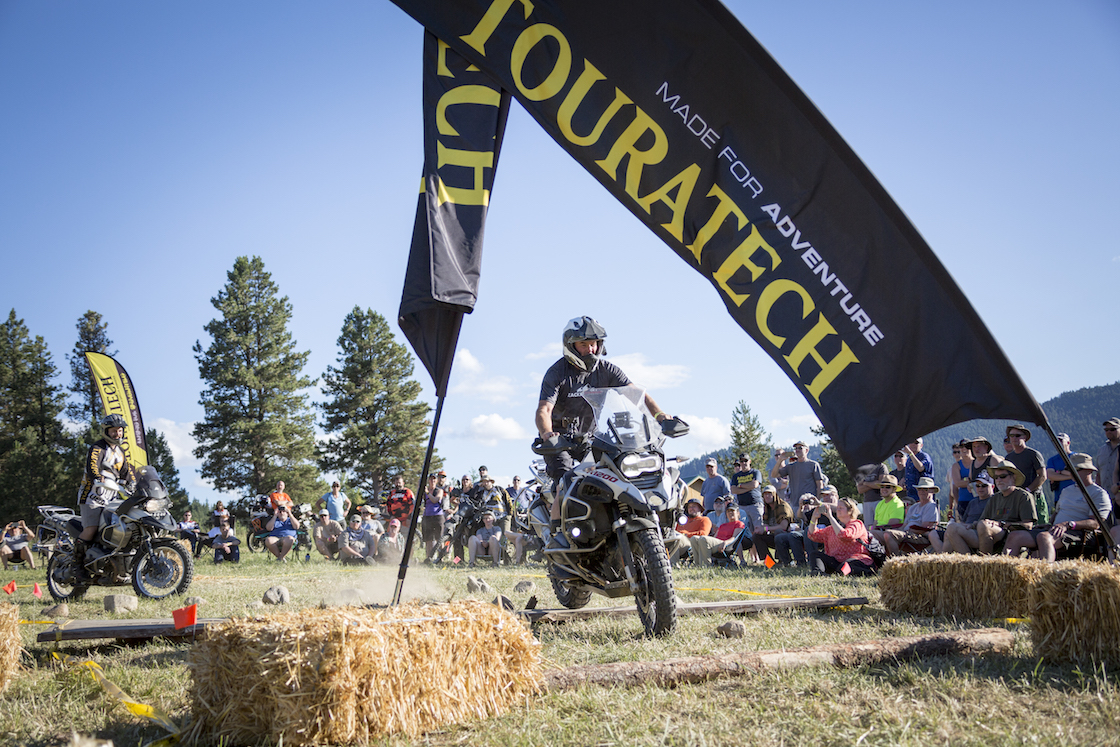 ADV Windscreens: Size Doesn't Matter; Aerodynamics Do
For the long-distance adventure tourer, size doesn't matter. Larger windscreens are a hassle when off-road where additional exposure is crucial for field of vision, and, during hot situations, more airflow.
This is why most adventure bikes are equipped from the factory with smaller windscreens. Some work, and others don't. The optimal windscreen will provide the most aerodynamic design in the smallest size. The best windscreens are wind-tunnel tested and designed with sharp angles, and keep the dreaded head buffeting to a minimal.
 Many are adjustable up and down from the factory, but for the others, the ultimate solution is a windscreen spoiler that is typically adjustable and easily removed.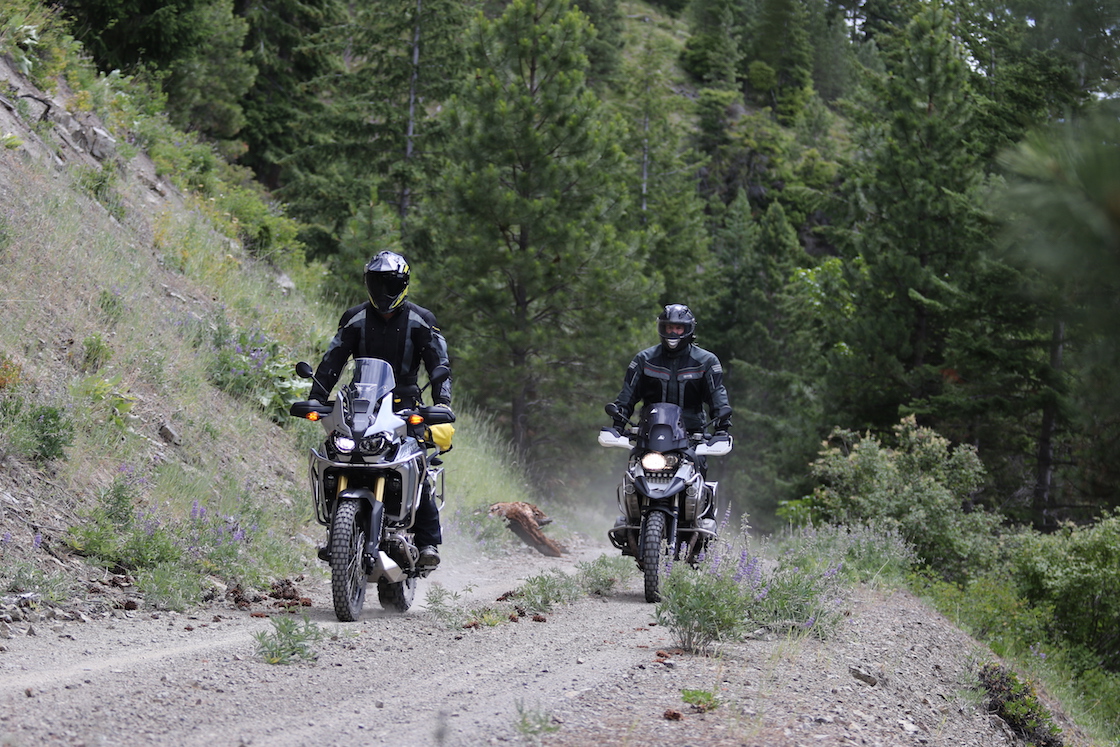 What to Look for in a Quality ADV Windscreen Construction
As discussed above, aerodynamics are more important than the size of a windscreen. Once you find the correct aerodynamics, next is construction.
 Quality windscreens will be made of strong material, such as high-strength polycarbonate, which is naturally transparent. All Touratech windscreens are created from this material because it has a higher impact than the other commonly used plastics such as ABS, PVC, or Nylon.
 Other aftermarket motorcycle manufacturers use plexiglass for windscreen construction. This material is designed from acrylic, which is much weaker than polycarbonate. How much weaker? Acrylic is typically 4x to 8x stronger than glass, and polycarbonate about 200x stronger. That's obviously quite a difference.
 The only problem with polycarbonate is that it's susceptible to scratching. Yes – though you can smash it into a tree at 60 mph and it won't crack, you can easily scratch it with a fingernail.
 Make sure the windscreen has a scratch-resistant layer for protection. Scratches are sometimes inevitable, and though some happen on the trail, most happen from cleaning. Which brings us to the next topic.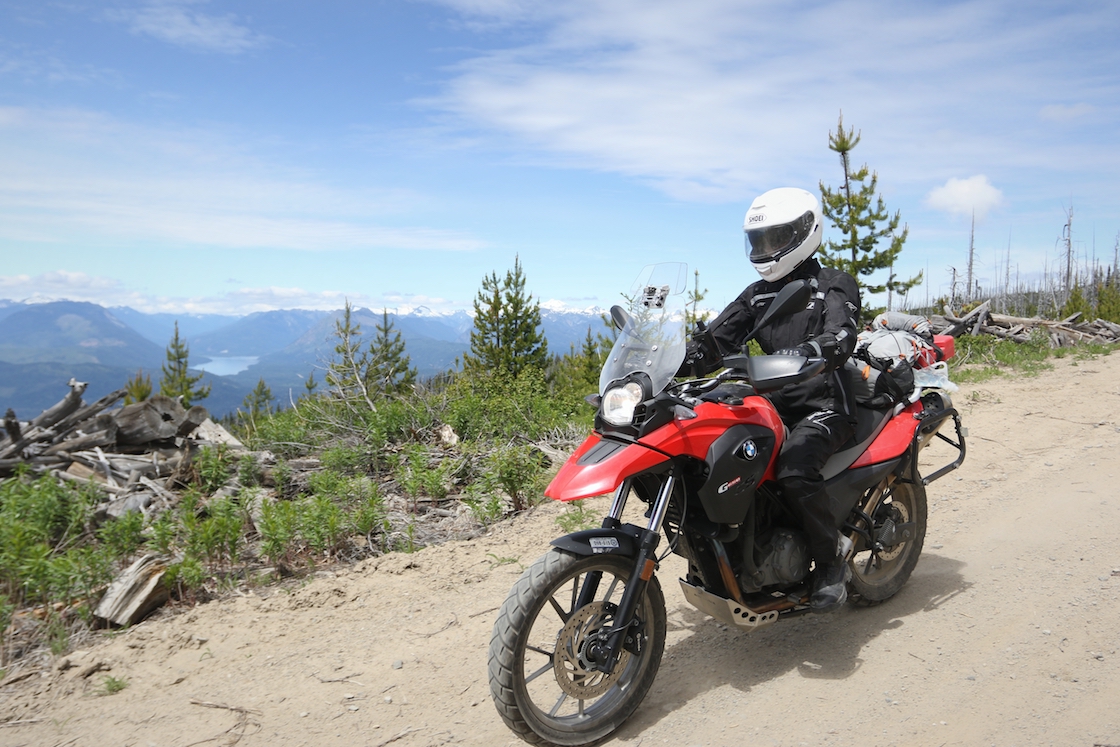 How to Clean Your Windscreen
Even if you're windscreen has a protective layer that helps resist scratching, it can scratch easily. This is especially true for us adventure riders who love tight trails.
 First thing to remember is DON'T use a sponge, cleaning brush, or common household solvents like Windex that contain Isopropyl Alcohol. The latter is used by many without issue, but we warn against it.
 So what's the secret? A solution of warm water and a bit of mild soap like Dawn or Ivory dish soap, and a clean soft cloth, such as one made of Microfiber.
 First, apply the water/soap mixture onto the windscreen with a spray bottle (available everywhere from Amazon to the local Dollar General). Use fingernails to gently scrape off any bugs (wear rubber gloves if needed), and then spray again. The most vital point for a scratch-free cleaning is to only wipe up and down with your cleaning cloth—never in a circular motion. Also, change the water and rinse the cloth often. Repeat this process until you got a clean windscreen.
 Many aftermarket cleaning products are available, also, but simple soap and water has always worked best for me. This same process is useful for motorcycle visors; I've only used spit on most of my visors, and they have remained scratch free (from cleaning…as for rocks and branches, well…).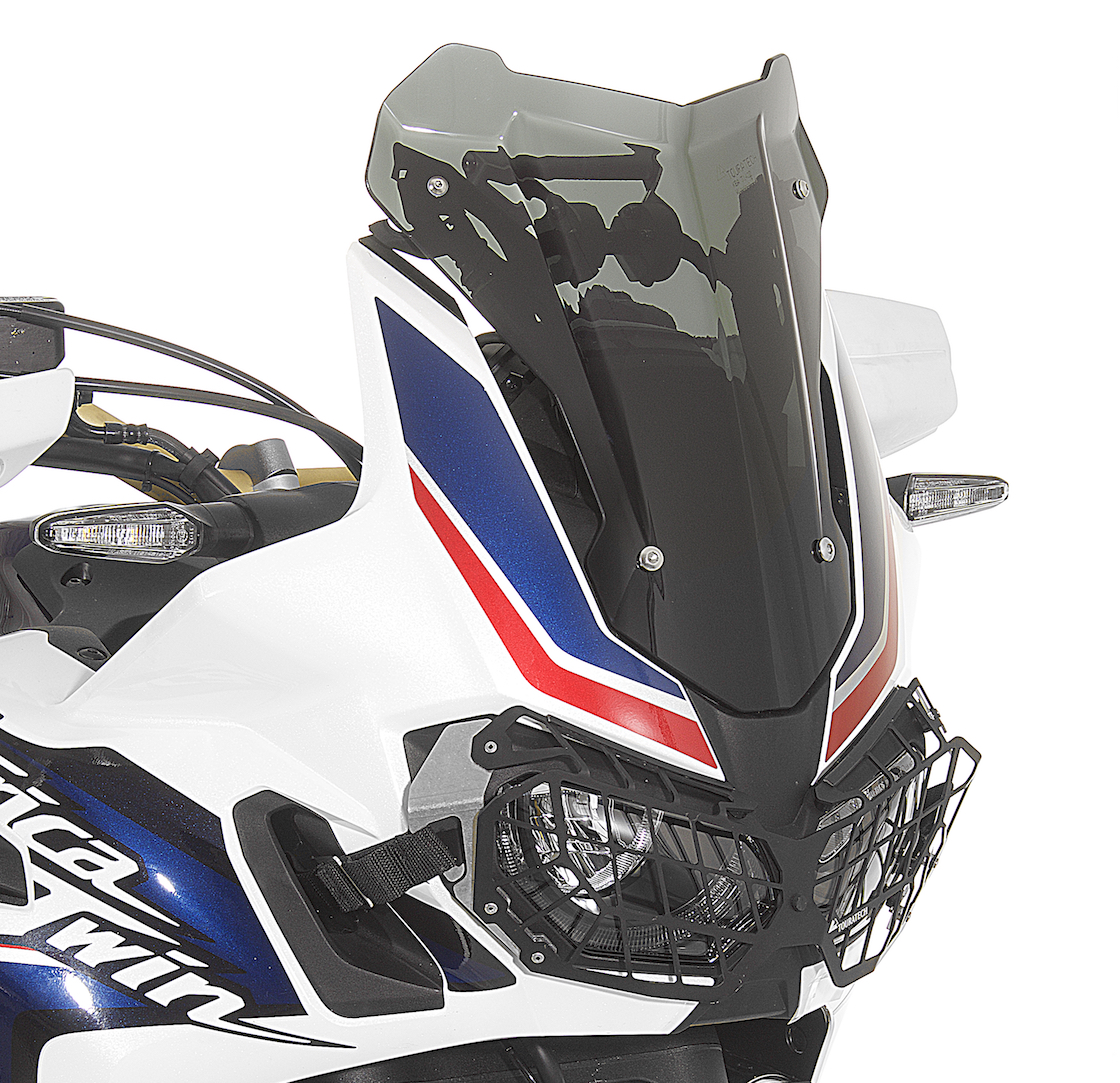 Concluding Thoughts
Motorcycle windscreens are vital for those who truly want to go the distance without suffering from fatigue that can cause loss of focus and a crash. But just don't go with any type of windscreen; do some research utilizing the tips above to find the optimal screen for your ride. And don't forget to clean it properly.
Click Here to check out the complete line of Touratech ADV Touring Windscreens