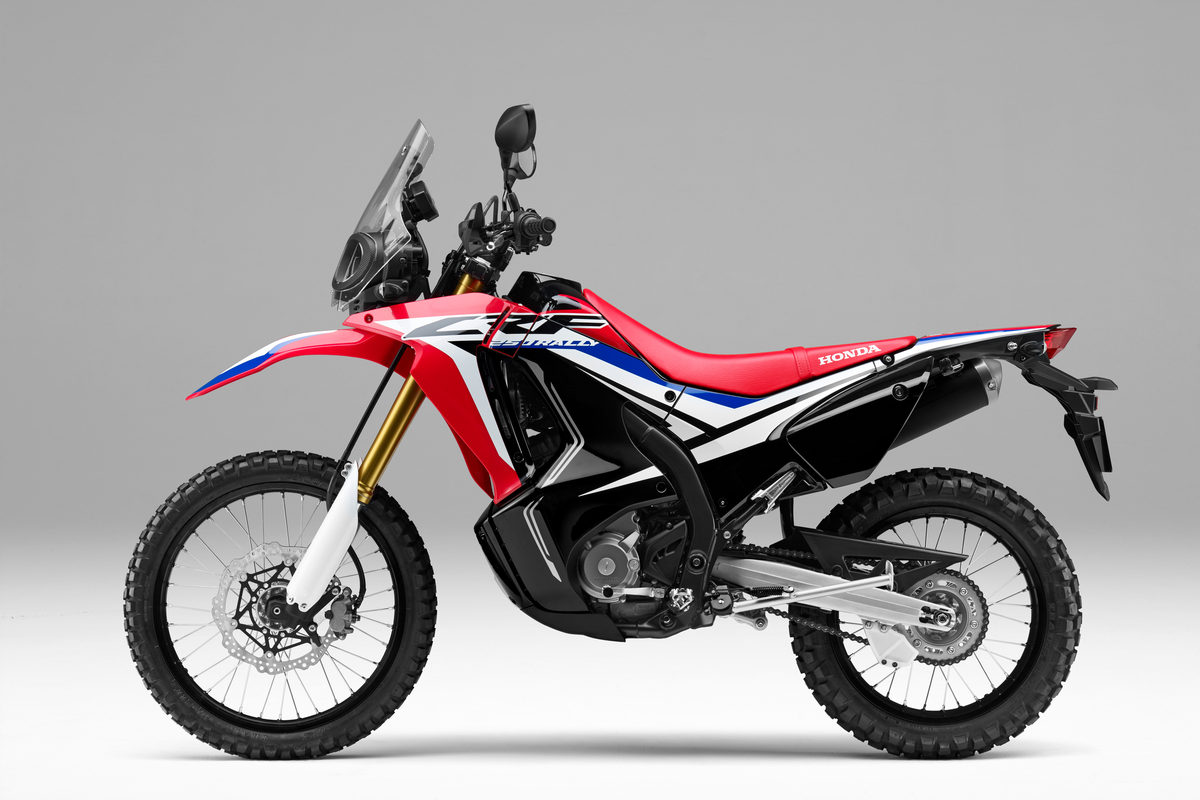 By Aaron Jennings, Touratech Adventure Expert
Honda has just announced that they are going to sell the new CRF250L Rally in the USA. The price is stated to be $5,899, with the bike slated to arrive in showrooms in March!
This bike certainly looks the ticket, but what is it really all about?
The Good:
-Rally-inspired design
-Bigger fuel tank than CRF250L (2.66 gal vs 2.1 gal)
– Twin LED headlights with Honda "floating windshield"
-Switchable 2 channel ABS standard-can be switched off for the rear brake!
-Rally fairings with excellent weather protection.
-Revised engine with larger throttle body should make more horsepower
-Steel Frame to support luggage options like Touratech waterproof soft panniers & locking toolbox on LH side of bike
The Bad:
346.1 pounds fully fueled ready to ride- fully 25 pounds more than the standard 2017 CRF250L ABS, which is already a portly bike…
I still think the bike looks fantastic, and can't wait to throw a leg over one when they arrive.